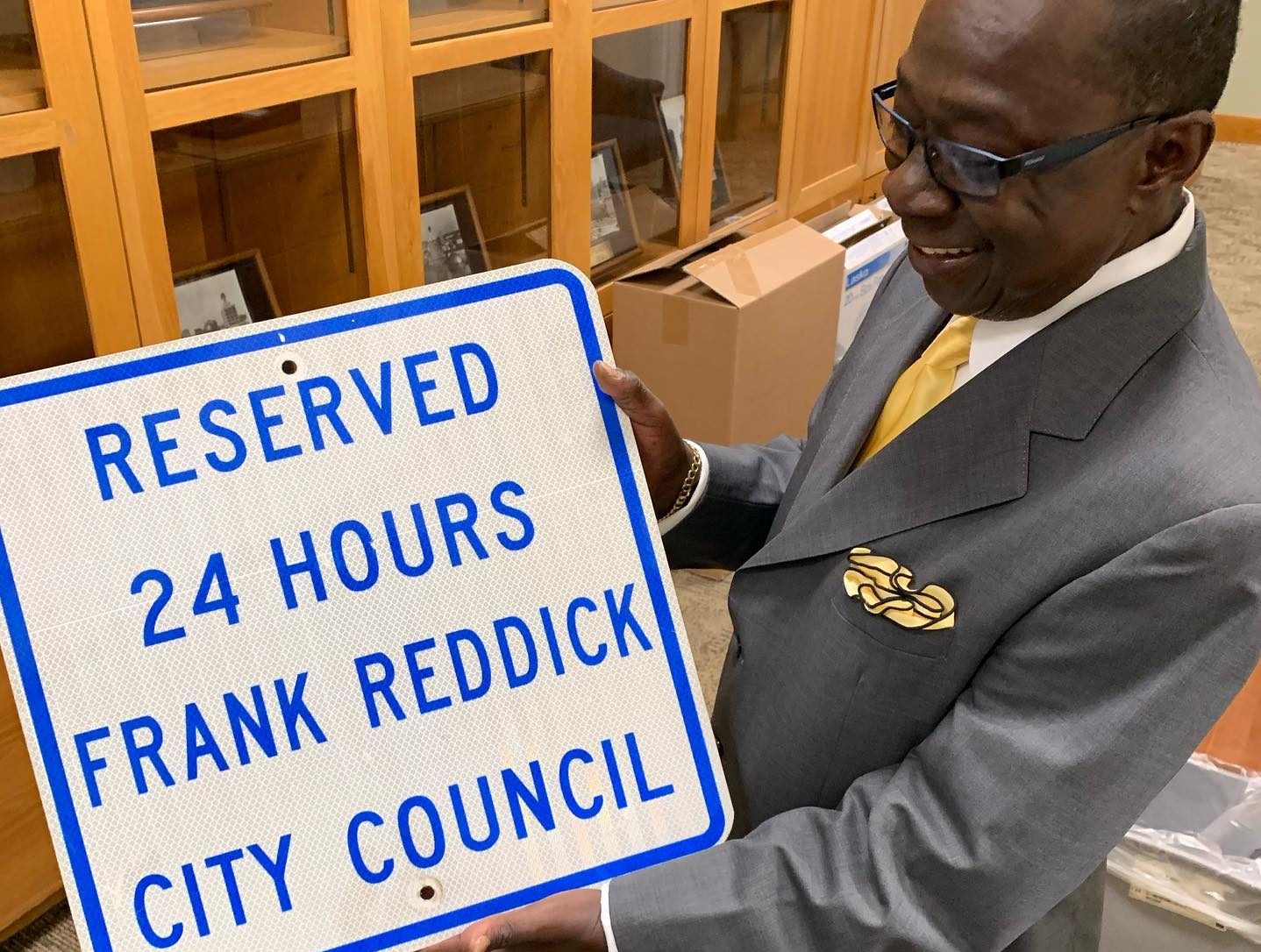 Reddick is one of four candidates vying to replace Les Miller.
Former Tampa City Council member Frank Reddick is officially launching his campaign for Hillsborough County Commission Wednesday night.
Reddick is hosting his campaign kickoff party at the Columbia Restaurant Museum at 5:30 p.m. with a host committee consisting of 50 elected officials, community leaders and supporter.
"I'm truly humbled by the outpouring of support from our community," Reddick said. "This campaign is about making Hillsborough County an even better place to live, work, and play. The enthusiasm we've seen from supporters and community members early shows that we're ready to deliver that message to voters."
Reddick is running for the District 3 seat Les Miller is leaving when his term ends next year. Reddick formerly served in Tampa City Council District 5. The two districts largely overlap and include downtown and east Tampa.
Reddick was elected with more than 50 percent of the vote in a four-way race in his 2011. He ran unopposed for reelection in 2015.
Reddick appears an early frontrunner in the race. Three other candidates have filed for the seat, all Democrats. Those include nurse Sky U. White, former Tampa City Council member Tom Scott and former Hillsborough County staffer Gwen Myers. Reddick has raised more than $15,000 for his race — more than his three opponents combined.
Reddick's host committee includes high-profile players in Tampa politics like Tampa City Council members Bill Carlson, Orlando Gudes and Guido Maniscalco, former City Council member Yvonne Yolie Capin, Blake Casper, Richard Gonzmart, Victor DiMaio, Al Fox, Rep. Shawn Harrison and former mayoral candidate David Straz, among others.
Reddick had been planning to run for Hillsborough County Clerk of Court but dropped out of that race this week citing health issues. The District 3 race is so far the only competitive race on the ballot.
The complete list of hosts includes:
— Vicente Amor
— Betty Bell
— Henry Bell
— Bobby Bowden
— David Bowers
— Dr. Lewis Brinson
— Yvonne "Yolie" Capin
— Bill Carlson
— Blake Casper
— Darrell Daniels
— Victor DiMaio
— Mercy DiMaio
— Robert "Pete" Edwards
— Daniel Fernandez Esq
— Ruth Fleming
— Levy Fleming
— Albert A Fox Jr
— Dr. Liana Fernandez Fox
— Bob Fox
— Dr. Eddie Garcia
— Richard Gonzmart
— George Greenlee
— Hon. Orlando Gudes
— Tom Hall
— James Hargrett Jr
— Shawn Harrison
— Avis Harrison
— Jarrod Holbrook
— Me'Shay Holiday
— Sam Kinsey
— Peggy Land
— John L McDonald
— Guido Maniscalco
— Morris Massey Esq
— Cedric McCray
— Bishop Michelle Patty
— Kenneth Perry
— Todd Pressman
— Elliott E. Pyles
— Doris Ross Reddick
— Darla Saunders
— Elliott Saunders
— Theodore Scott Sr
— Sam Shah
— Anne V Sherman
— Reverend WD Sims
— Catherine Straz
— David A Straz Jr
— Perry Sullivan III
— Fran Tate