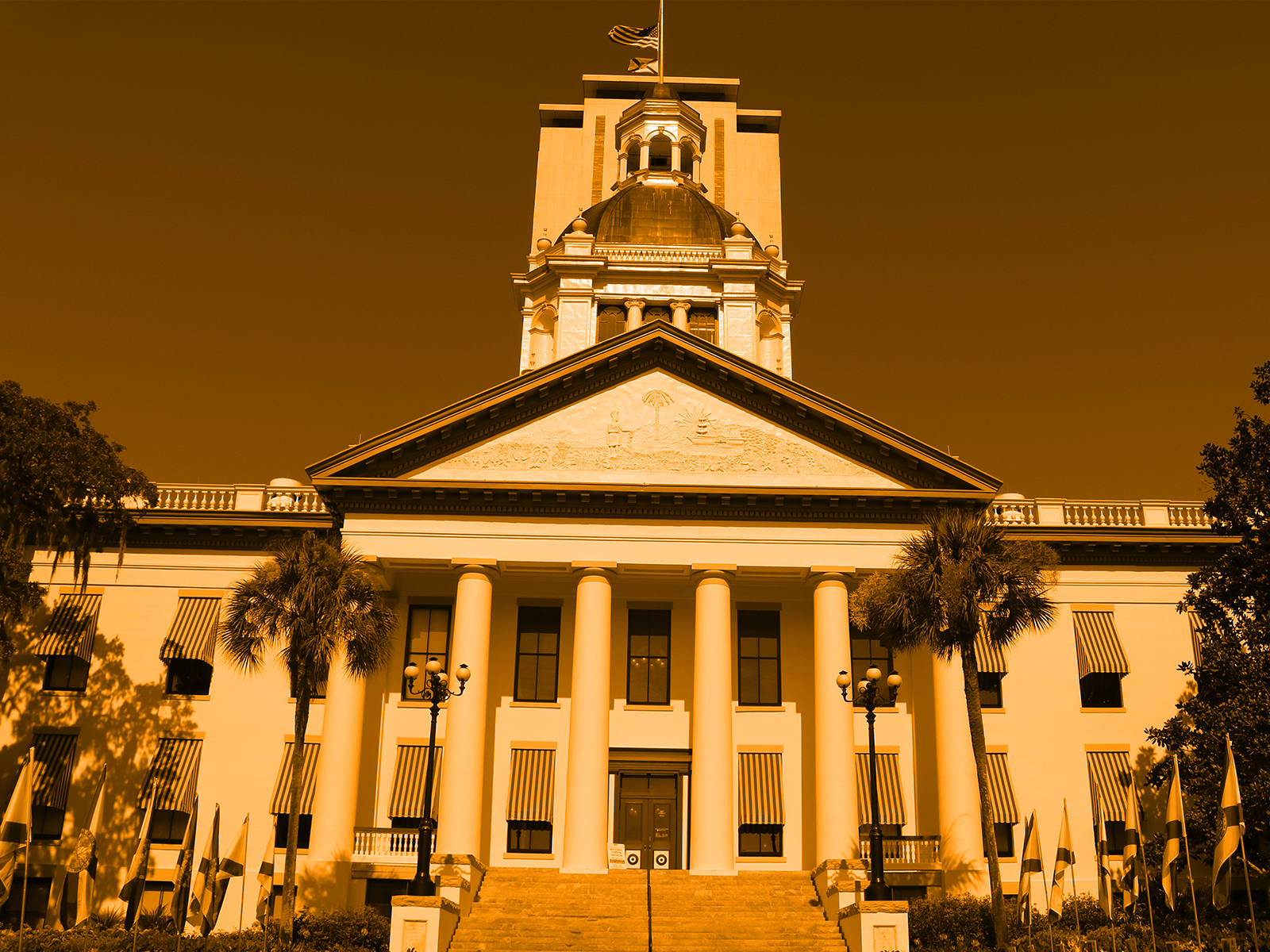 To get in the know, Sunburn is the place to go.
Breaking overnight — "Former Florida House Speaker Donald L. Tucker dies at 84" via Bill Cotterell of the Tallahassee Democrat — Tucker, the last legislator to preside over the chamber for two terms, died Tuesday night. He was 84. Tucker's long battle with cancer ended at Tallahassee Memorial HealthCare, with his wife by his side. Tucker represented Tallahassee in the Florida House from 1966 through 1978, an era when Democrats controlled the governor's office, the then-six Cabinet seats and both legislative chambers. He was a strong advocate for Tallahassee and Leon County at a time the impact of legislative reapportionment was shifting political power south to the state's major urban areas.
—
Welcome to the world — Alexander Anthony Hicks, born Tuesday to Lee-Catherine Bateh Hicks and Deno Hicks of The Southern Group. Congratulations to the happy family!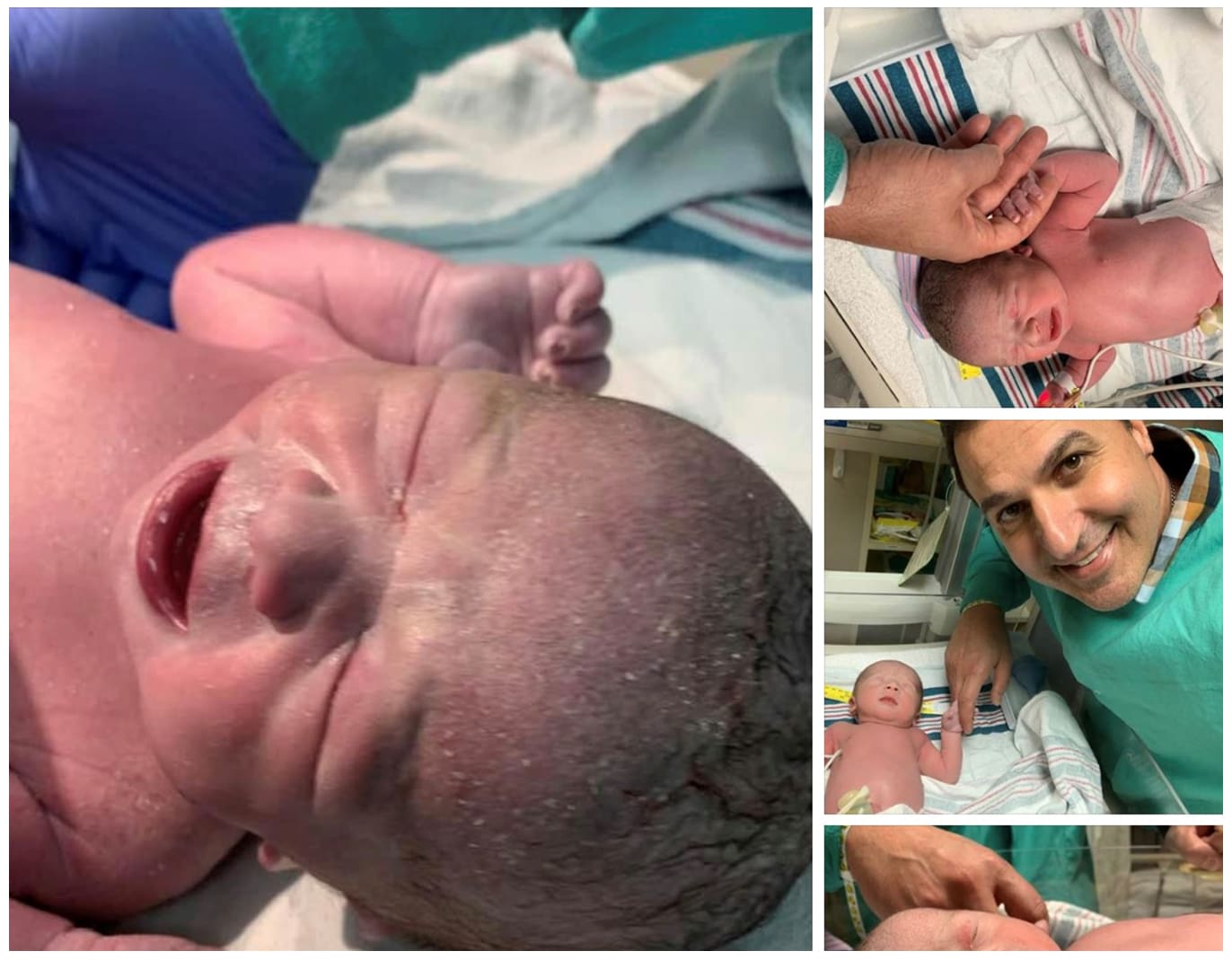 ___
First in Sunburn — Michael Corcoran and Jeff Johnston are parting ways, together announcing Corcoran Partners and a split-off firm to be led by Jeff Johnston and Amanda Stewart.
Longtime business partners and friends, Corcoran and Johnston told Florida Politics that they would be parting ways in their government relations practice, focusing on new firms led independently by the former partners.
Corcoran will continue to represent his stable of A-list clients under the new firm Corcoran Partners with team members Jessica Corcoran, Matthew Blair, Anita Berry, Andrea Tovar, and Michelle Kazouris. Johnston will open a new government relations practice with respected professional Stewart to partner in representing their roster of blue-chip clients.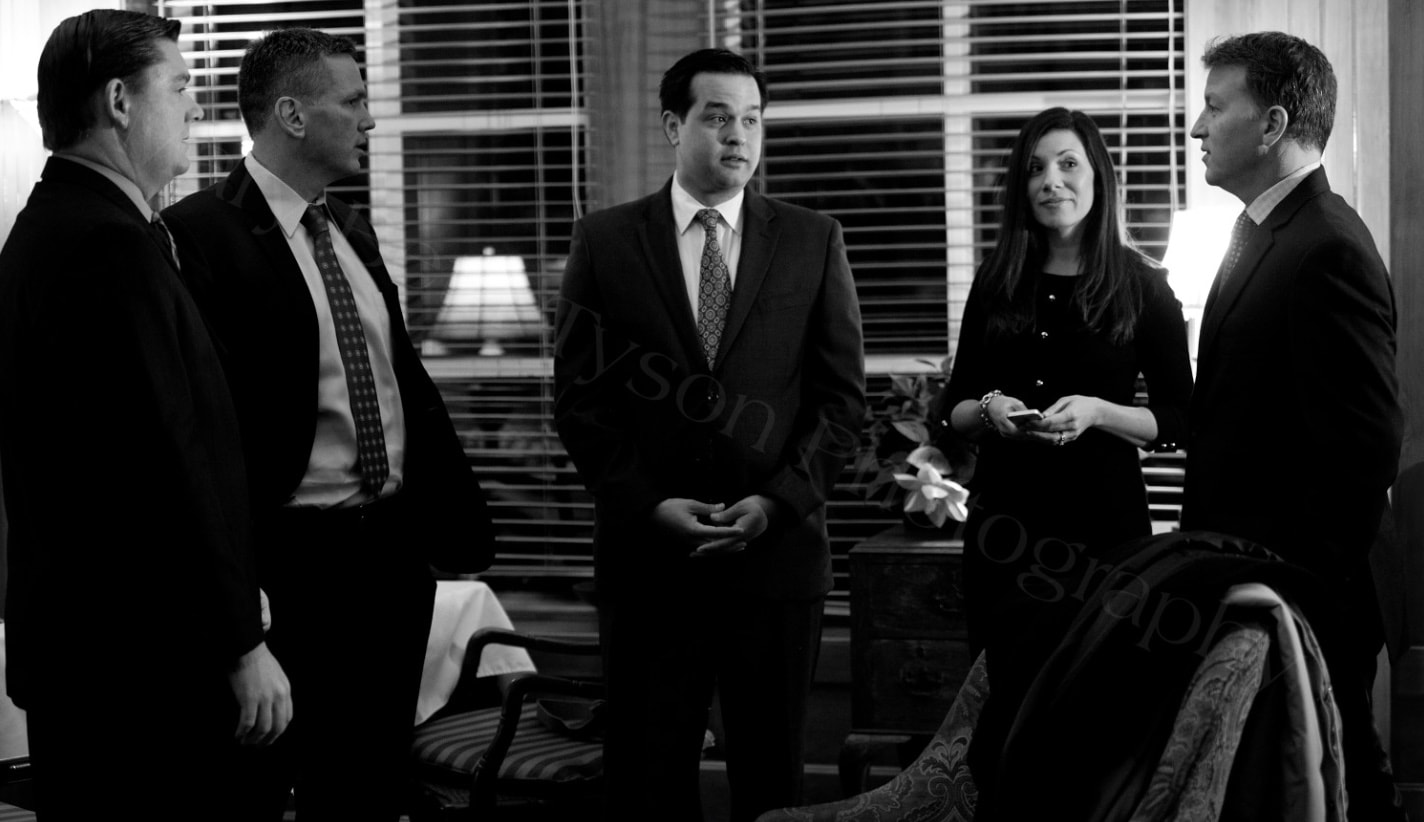 "I've been blessed to call Jeff my best friend for over forty years, and that will never change just because we are not business partners," said Corcoran on the new direction of these Capitol fixtures. "Jeff and Amanda are, and will continue to be, an amazing team, and Jessie and I know they will be very successful in their new venture. Their work ethic and expertise will no doubt lead their new firm to great things, and we look forward to working with them on many issues and serving many clients, together."
"Mike and I have been friends longer than we have been business partners, and while this new direction will change our business relationship, it will not change our friendship. Mike taught me the business and mentored me, and I am grateful for his support of this exciting new direction for both of us," said Johnston. "Amanda and I look forward to sharing details of our new firm soon and look forward to continuing to work with Mike for years to come."
Florida Politics will bring our readers details of Johnston and Stewart's new firm in the coming days and Corcoran Partners tells FP they will have further announcements and unveils coming soon as well.
— SITUATIONAL AWARENESS —
—@RealDonaldTrump: I am currently at the United Nations representing our Country, but have authorized the release tomorrow of the complete, fully declassified and unredacted transcript of my phone conversation with President [Volodymyr] Zelensky of Ukraine … You will see it was a very friendly and totally appropriate call. No pressure and, unlike Joe Biden and his son, NO quid pro quo! This is nothing more than a continuation of the Greatest and most Destructive Witch Hunt of all time!
—@MarquardtA: Just asked Pres. Zelensky if he understood from @realDonaldTrump that aid for Ukraine and investigating Bidens were linked. He said his conversations with a Trump are "private and confidential," said the transcript is out tomorrow. Asked if he's happy about that, "We'll see."
—@RepDebDingell: This country is divided. We cannot be divided on the rule of law. As an elected official, my oath is to protect national security and the Constitution. After recent revelations, I support an impeachment inquiry because we must follow the facts and hold the President accountable.
—@Susan_Hennessey: No one should kid themselves or feel gleeful in this moment. Impeachment always tears at the fabric of a nation. The only thing that is more destructive would be to not impeach when the Constitution demands it.
—@RepMarkMeadowns: So we are all clear what's happening: House Democrats are supposedly beginning an impeachment inquiry, and building it on an anonymous secondhand complaint they haven't seen … which describes a call transcript that they haven't read. You can't make it up.
—@HotlineJosh: Useful political rule of thumb: Look at the indies in upcoming polls on impeachment post-scandal. Leading Rs confident their base will hold but view Ukraine-gate as more treacherous than [Robert] Mueller. If persuadable indies start slipping, big red flag for GOP.
—@RedTRaccoon: This is your warning. If you are going to be on Twitter over the next 72 hours, you need to be prepared for the storm that is about to come. All those good habits we have been prepping you for are going to be needed right now. The bots and trolls are about to be unleashed.
—@CHeathWFTV: The President announcing on Twitter that he canceled a meeting with the Taliban at Camp David was 17-days ago
—@GovRonDeSantis: Today, we were able to conserve more than 8,100 acres in Walton and Putnam counties through the Seven Runs Creek and Etoniah/Cross Florida Forever project. These easements will provide corridors for rare plants and animals such as a 160-acre gopher tortoise habitat, the protection of a wide span of undeveloped public lands and the preservation and restoration of a long-leaf pine forest which are all important to our ecosystem.
—@LMower3: DeSantis now has his own man overseeing the judges that rule whether DeSantis' agencies are operating properly. Notably, an administrative law judge's questionable rulings helped ensure that @Conduent won the SunPass contract:
—@SenJanetCruz: What happened in Orlando last week is an outrage. It's time to end the disparity of accountability when it comes to school safety hiring and monitoring between our traditional public schools and independent charter operators.
— TODAY'S SUNRISE —
Florida lawmakers on Capitol Hill are gearing up for the possibility of impeachment hearings. Sunrise checks in with GOP consultant, author and "never Trumper" Rick Wilson to see if this is another sideshow or (perhaps) the real thing.
Also, on today's Sunrise:
— Ron DeSantis breaks his silence on the firing of Susie Wiles, who helped him win the Governor's race. He says it has nothing to do with leaked emails that seemed to show a pay-for-play system in the Governor's office.
— Despite concerns about unqualified applicants, the Governor and Cabinet hire a new chief judge for the state agency that serves as a check on the Governor's agencies. And they picked a guy who already works for DeSantis.
— September is suicide prevention month and Attorney General Ashley Moody is especially concerned about suicides among law enforcement officers.
— And latest on Florida Man, which includes a bathroom brawl — and a case of battery by avocado.
To listen to Sunrise, click on the image below: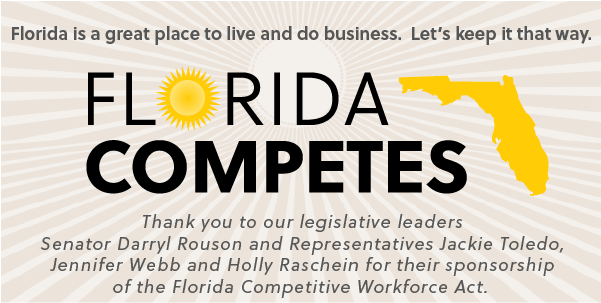 — DAYS UNTIL —
SNL season premiere with Woody Harrelson — 3; End of the third fundraising quarter — 5; Deadline to qualify for the Democrats' October debates — 6; 850 Hemp Summit begins — 7; "Joker" opens — 9; NBA 2020 Preseason begins — 9; Triple Force Friday: the next generation of Star Wars products arrives — 9; Debut of Breaking Bad movie on Netflix — 16; CNN hosts candidate town hall on LGBTQ issues — 15; New season of "The Crown" streaming on Netflix — 23; "Watchmen" premieres on HBO — 25; Florida Chamber Future of Florida Forum begins — 33; Brexit scheduled — 36; 2019 General Election — 41; 3rd Annual Florida Internet and Television FITCon starts — 43; "The Mandalorian" premieres — 58; "Frozen 2" debuts — 58; TaxWatch 40th Annual Meeting — 68; "The Rise of Skywalker" premiers — 86; 2020 Session begins — 111; Florida TaxWatch State of the TaxPayer Dinner in Tallahassee — 112; Iowa Caucuses — 131; New Hampshire Primaries — 141; Florida's presidential primary — 174; "Black Panther 2" debuts — 224; 2020 Summer Olympics in Tokyo begin — 303; Florida primaries for 2020 state legislative/congressional races — 335; 2020 General Election — 405.
— TOP STORY —
"Nancy Pelosi orders impeachment probe: 'No one is above the law'" via Isa Mascaro, Mary Clare Jalonick and Michael Balsamo of The Associated Press — The probe centers on whether Trump abused his presidential powers and sought help from a foreign government to undermine Democratic foe Joe Biden and help his own reelection. Pelosi said such actions would mark a "betrayal of his oath of office" and declared: "No one is above the law." Pelosi's brief statement, historic yet presented without dramatic flourish, capped a frenetic stretch on Capitol Hill as details of a classified whistleblower complaint about Trump have burst into the open and momentum has shifted swiftly toward an impeachment probe. The charge was led by several moderate Democratic lawmakers from political swing districts, many of them with national security backgrounds and serving in Congress for the first time.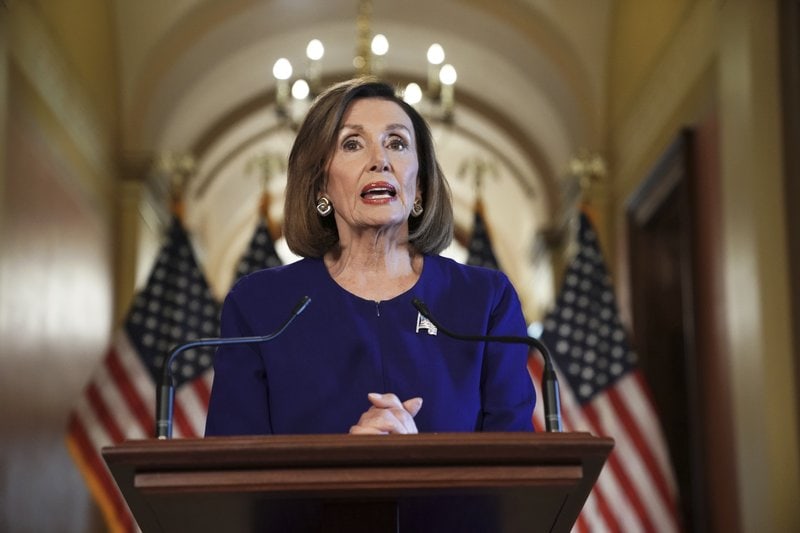 "Stephanie Murphy calls for 'Watergate'-style hearings into Donald Trump-Ukrainian affair" via Steven Lemongello of the Orlando Sentinel — While not using the word "impeachment," Murphy called for a "select committee" to be formed in connection with a whistleblower complaint filed this month against Trump. "We need the facts on the disturbing reports the President pressured a foreign gov't to investigate a political opponent," Murphy wrote on Twitter on Tuesday afternoon. "This is part of an ever-expanding body of evidence this President is violating his oath of office & abusing his power — putting our national security at risk. "Similar to how a select committee was established during Watergate, the Speaker should appoint a bipartisan select committee to immediately investigate abuse of executive power," Murphy wrote. "We must uncover all the facts and provide answers to the American people."
—"Impeachment reaction: What Florida members of Congress said about Nancy Pelosi's announcement" via Steve Contorno of the Tampa Bay Times
— "Charlie Crist and Kathy Castor now want Trump impeachment inquiry" via Steve Contorno of the Tampa Bay Times
—"Neal Dunn condemns impeachment inquiry as a 'witch hunt'; Al Lawson quiet" via James Call of the Tallahassee Democrat
Tweet, tweet:
@RepAlLawsonJr said he's not reached a "solid decision" on impeachment. Notes he's only gotten 23 phone calls about it. Wants to talk to voters back in his N. Fla. district first before taking position. He does thinks Trump "violated" the law & calls him an "embarrassment."

— Gary Fineout (@fineout) September 25, 2019
"The impeachment process, explained" via Charlie Savage of The New York Times — In both the Richard Nixon and the Bill Clinton cases, the House Judiciary Committee first held an investigation and recommended articles of impeachment to the full House. In theory, however, the House of Representatives could instead set up a special panel to handle the proceedings — or just hold a floor vote on such articles without any committee vetting them. When the full House votes on articles of impeachment the president is impeached. Next, the proceedings move to the Senate, which is to hold a trial overseen by the chief justice of the Supreme Court. If at least two-thirds of the Senators find the president guilty, he is removed, and the vice president takes over as president. There is no appeal.
"Trump says he will release transcript of call with Ukraine's President" via Michael Crowley and Peter Baker of The New York Times — Trump insisted that the call was "totally appropriate" and pledged to release its full text. While the July transcript will answer some questions, the call is only one aspect of Trump's dealings with the Ukrainians that have come under scrutiny in recent days. A whistleblower complaint, which the administration has blocked lawmakers from seeing, is said to deal at least in part with Ukraine and cover multiple actions. Trump's sudden announcement comes a day after he wavered on whether he wanted the transcript made public. "I don't think it's a great precedent, so I didn't say I was going to release it at all," Trump told reporters.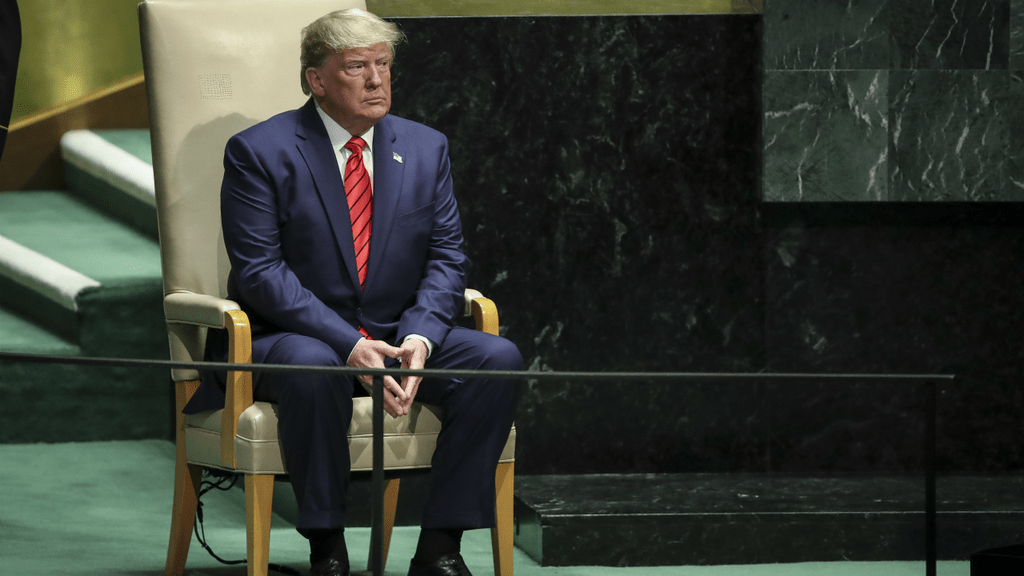 "The intelligence watchdog at the center of Ukraine firestorm" via Natasha Bertrand and Daniel Lippman of POLITICO — The intelligence community's chief watchdog, Michael Atkinson, is known to his peers and colleagues as a highly cautious "straight shooter" who tends to keep his head down. So when he sounded the alarm to Congress earlier this month about an "urgent" complaint he'd received from an intelligence official involving Trump's communications, those who've worked with him were surprised — and took it seriously. "As soon as I saw that it was Atkinson, I thought, 'Oh shit, this is real,'" said one of Atkinson's former Justice Department colleagues. "He's not a political guy. He's a classic career prosecutor who's only going to call balls and strikes."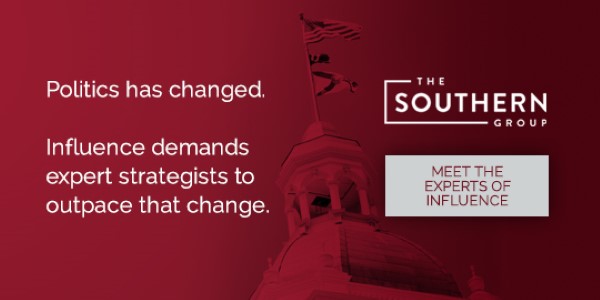 — DATELINE: TALLY —
"Ron DeSantis says he 'never' saw pay-for-play memos, sidesteps questions about Susie Wiles ouster" via Jim Rosica of Florida Politics — DeSantis says he "had never seen" fundraising strategy memos purporting to show a pay-for-play scheme, granting face time with the GOP chief executive in exchange for hefty contributions … Revelation of the memos apparently cost lobbyist and premier GOP campaign strategist Wiles her standing with DeSantis' political operation, Trump's reelection effort, and her job with Ballard Partners … "I had never seen those memos before," DeSantis said, referring to ideas to charge — for example — $25,000 for a round of golf with the Governor and others, or $250,000 for an "intimate" meeting. "They had no effect on me or anything I've done."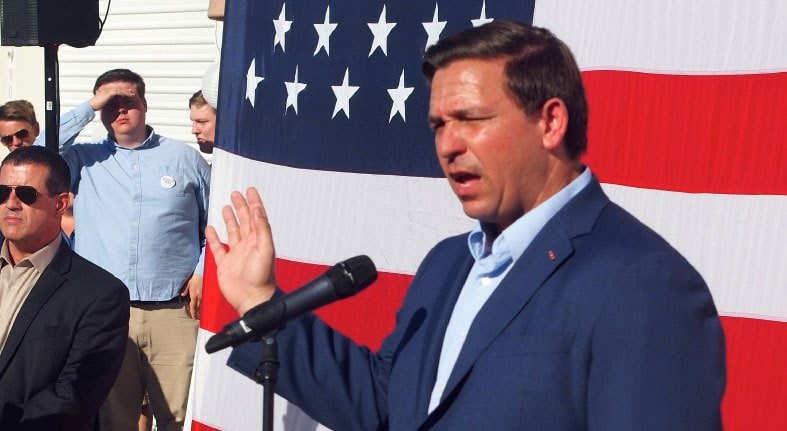 "DeSantis: Ouster of Trump adviser was necessary 'to get the party in order'" via Gary Fineout for POLITICO Florida — DeSantis, in his first detailed comments about a power struggle that led to the firing of Trump political adviser Wiles, said very little was getting done in advance of the 2020 elections in the battleground state, which will play a pivotal role in whether Trump gets a second term. "Look, the president asked me to get the party in order, and quite frankly I had not been paying as much attention," DeSantis said. "I had been focusing on doing my job." 
"DeSantis wants to boost spending for more 'job growth'" via CBS4 Miami and the News Service of Florida — According to budget requests, DeSantis' administration wants to increase spending on an economic-development program in 2020. During meetings of House budget panels, state agencies outlined proposals that ranged from money to repair National Guard armories damaged by hurricanes Matthew and Michael to funds for joining a national electronic center to exchange voter-registration data with other states. Ken Lawson, executive director of the Department of Economic Opportunity, said DeSantis is asking for $85 million in the economic-development effort, known as the Job Growth Grant Fund. "For the last three years that this fund has been available for workforce programs and infrastructure projects, the demand from our communities has exceeded our fund," Lawson said.
"Florida's Best and Brightest teacher bonus too confusing to survive, DeSantis says" via Jeffrey Solochek and Emily Mahoney of the Tampa Bay Times — DeSantis said he would like to do away with Florida's "Best and Brightest" teacher bonus program and instead replace it with his own plan to raise teacher pay and increase retention, which he has yet to announce. The current bonus structure was dramatically redone by lawmakers in the 2019 Session, eliminating one criterion teachers loathed that based eligibility on SAT and ACT test scores from when they were students themselves. Lawmakers enacted a three-tiered system requiring teachers to be rated "effective" or "highly effective" on their evaluations to work in a school that improved an average of at least three percentage points each year over the prior three school years. DeSantis declared the new framework "very complicated."
"DeSantis: Lawmakers need to 'make a decision' on VISIT FLORIDA" via Jim Rosica of Florida Politics — DeSantis called on lawmakers to make a final decision on the fate of the state's tourism marketing agency, rather than filing bills piecemeal to extend its life … This week, legislation was filed in the House and Senate to extend the 'sunset' date of VISIT FLORIDA from July 1, 2020, to Oct. 1, 2028, or another eight years. Lawmakers would still have to figure out how to fund VISIT FLORIDA through the appropriations process in the 2020 Legislative Session.
 "Justices honored, but one could be headed for the exits" via Jim Saunders of the News Service of Florida — On the job since January, Florida Supreme Court justices Robert Luck and Carlos Muñiz were honored and formally sworn in. But Luck might already have one foot out the door. Trump nominated Luck and Florida Supreme Court Justice Barbara Lagoa to seats on the 11th U.S. Circuit Court of Appeals. Luck and Lagoa still need U.S. Senate confirmation to the federal appeals court. But the potential quick exits of Luck and Lagoa drew ribbing of Luck, who at age 40 has already served as a circuit judge, a state appellate judge and a Supreme Court justice. "I think probably from the time he was, like, a baby, people thought he'd be a judge, it seems like," DeSantis said.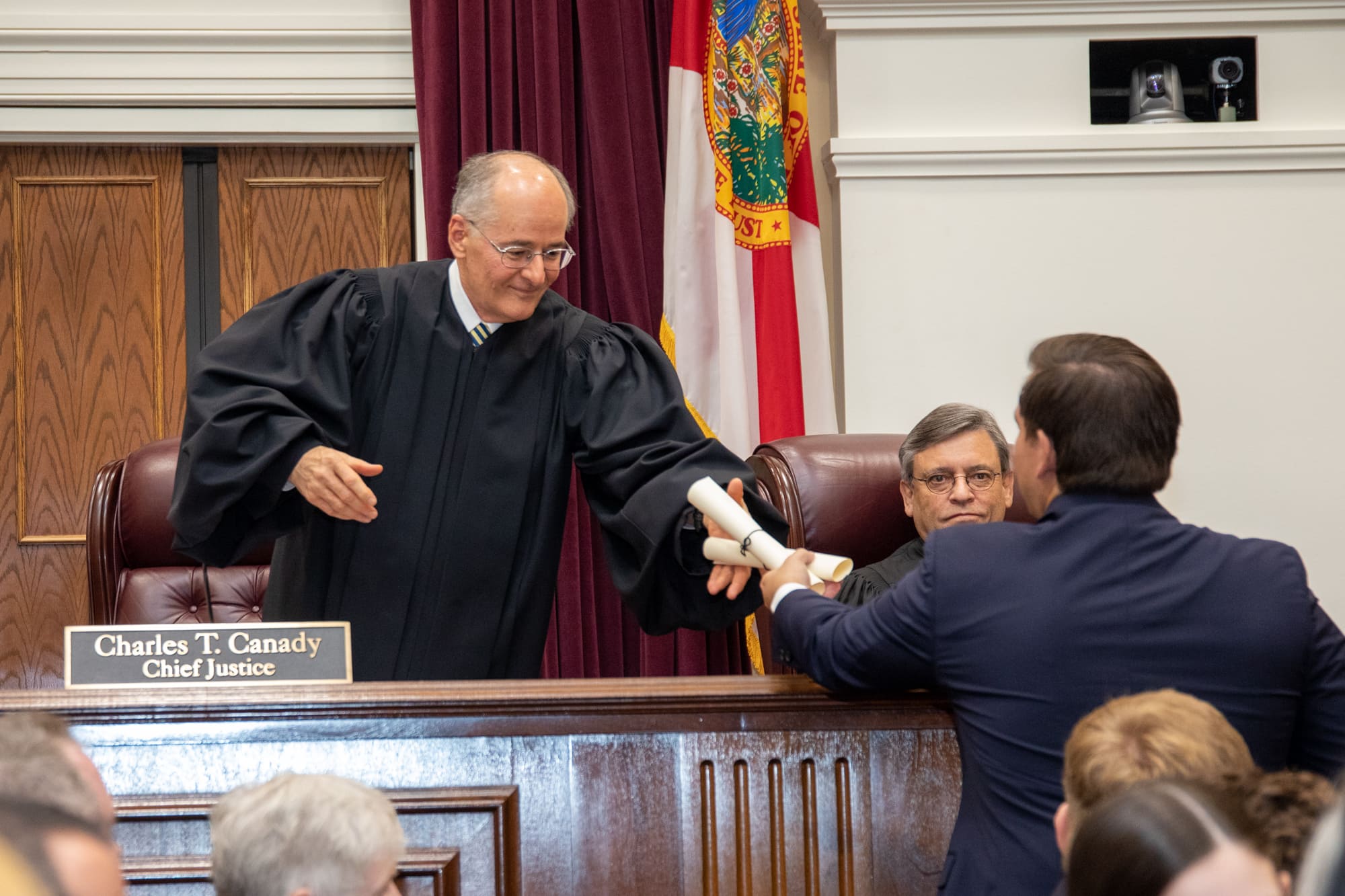 " '180-degree turn': John MacIver goes from Navy reject to state's chief administrative judge" via Jim Rosica of Florida Politics — The next head of the body that acts as a legal check on agencies under DeSantis' control will be a lawyer — and reformed ne'er-do-well — who works for him. By a 3-1 vote, the Governor and Cabinet replaced Bob Cohen — appointed chief judge of the Division of Administrative Hearings (DOAH) by then-Gov. Jeb Bush — with MacIver, DeSantis' deputy general counsel … MacIver's narrative of redemption appeared to win over DeSantis, Attorney General Moody, and CFO Jimmy Patronis: He left home as a teen, later joined and was kicked out of the Navy, and was charged with drinking and driving before having a "big wake-up call," he told the panel.
"Higher pay considered for financial regulator job" via Jim Turner of the News Service of Florida — DeSantis suggested increasing the salary for the Office of Financial Regulation commissioner, a position that has been open since July when Ronald Rubin was fired over allegations of sexual harassment. As of Tuesday, the job had attracted seven applicants. "People that are very qualified in this realm, you know, sometimes it's a tough lift to want them to do that (apply without higher pay)," DeSantis said. "I'm open to discussing that (offering higher pay), as well, if that could help potentially attract some more qualified candidates." Rubin, who was fired less than five months after being hired, was paid an annual salary of $166,000.
Whoa — "Ex-director sues over losing job and transportation commission" via Dara Kam of the News Service of Florida — A former executive director of a state transportation commission has filed a lawsuit alleging she was forced to resign in retaliation for exposing a $5.5 billion budget "irregularity" proposed by the Florida Department of Transportation. Teddi Pitts also accused the chairman of the Florida Transportation Commission of sexual harassment and gender discrimination in the lawsuit filed last week in Leon County circuit court. Pitts resigned as executive director of the commission in January after working for the state for nearly 30 years. While working for the commission, Pitts "identified and reported defendants' violations of one or more law (sic), rules, regulations and/or malfeasance, misfeasance, and/or gross misconduct, and thereafter was subject to retaliation by defendants," the lawsuit alleges.
"Two Florida Republicans seek expansion of stolen valor law to include political and professional gain" via Ryan Gillespie of the Orlando Sentinel — State Rep. Anthony Sabatini is pushing for expansion of the state's stolen valor law, making false claims of military service or awards for political and professional gain a third-degree felony. Sabatini said he co-sponsored fellow Republican Bryan Avila's bill in part because of controversy in Groveland several years ago when mayoral candidate George Rosario embellished his military accomplishments as he mounted a run for office. "I think most people will say that should have been the law already," said Sabatini, an officer in the Army National Guard.
Delegations meet — Walton County Legislative Delegation, 9 a.m. Central time, Walton County Board of County Commissioners, 76 N. 6th St., DeFuniak Springs. Holmes County, 10:30 a.m. Central time, Holmes County Board of County Commissioners, 107 E. Virginia Ave., Bonifay. Washington County, 11:45 a.m. Central time, Washington County Board of County Commissioners, 1331 South Blvd., Chipley. Brevard County, 2 p.m., Canaveral Port Authority Commission Room, Challenger Road, Cape Canaveral. Putnam County, 2 p.m., 2509 Creel Ave., Palatka. Jackson County, 2:15 p.m. Central time, Jackson County School Board Chambers, 2903 Jefferson St., Marianna.
— STATEWIDE —
Assignment editors — New statewide and county research findings will reveal "significant rates of violence and victimization among certain segments of Florida girls in their local communities." Expected presenters include Roy Miller, president, The Children's Campaign; Dr. Lawanda Ravoira, DPA, president & CEO, Delores Barr Weaver Policy Center; and Vanessa Patino Lydia, MPA, vice president of research & planning, Delores Barr Weaver Policy Center. A press conference on the findings is scheduled for 10 a.m., Florida Press Center, Press Conference Room (Suite 100), 336 E. College Avenue, Tallahassee.
"Report: Florida ranks 16th in state finances, earns a 'C' grade overall" via Ryan Nicol of Florida Politics — A new report shows Florida ranks 16th in the country in terms of the state government's finances. But while Florida is well within the top half of states overall, its debts still outweigh its assets. That's according to numbers from the new Financial State of the States (FSOS) report, courtesy of a group called Truth in Accounting (TIA). The report, released Tuesday, looked at each state's financial situation during the 2018 fiscal year. According to TIA's numbers, "Florida's bills exceed its assets to the tune of $12.1 billion — or $1,800 for each FL taxpayer." That earns Florida a "C" grade in terms of managing its finances, per the group's grading metric.
"Florida near the bottom when it comes to teacher pay" via Ryan McKinnon of the Sarasota Herald-Tribune — Florida's teachers are among the lowest paid in the country, according to a new study released by the financial survey site WalletHub. The Sunshine State ranks 48th in the nation for teacher pay, outpacing just Maine, Arizona and Hawaii. The basement ranking comes as no surprise to Manatee Education Association President Pat Barber, who said it had been "dismal" to see Florida fall below states such as Georgia and Alabama when it comes to paying teachers. "We have to bring up our standards in Florida, and we can't do that without legislative funding," Barber said. "Everyone else has been moving ahead a lot faster than we were."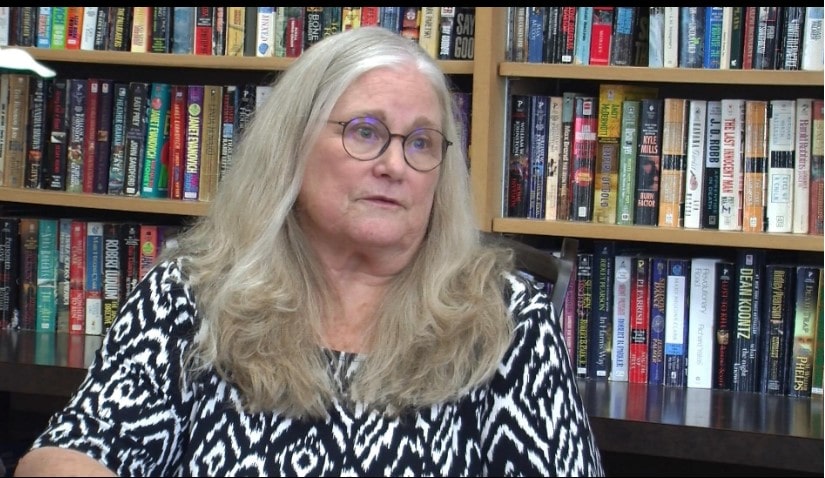 "Canadian snowbirds may stay longer in Florida — and spend more — if they can dodge political gridlock" via Skyler Swisher of the South Florida Sun-Sentinel — Canadian snowbirds who can't get enough of Florida's sunny beaches have found political allies on bitterly divided Capitol Hill. The thing that has helped to bring them together: All the money sunscreen-caked Canadians pour into Florida's tourism-driven economy. Letting them stay longer means more business for restaurants, retail stores and attractions. For the past two years, there's been a bipartisan push to extend the time older Canadians can spend in the United States — from six months to eight months — without facing adverse tax consequences. The legislation, called the Canadian Snowbirds Act, is a rare piece of common ground when the two parties are locked in a battle over border security.
"Florida's blue-green algae task force focuses on DOH response, future actions" via Chad Gillis of the Fort Myers News-Press — The state needs a better way to tell the public whether there's a blue-green algae bloom on popular waterways during the summer. Those were some of the sentiments from the Florida Department of Environmental Protection's Blue-Green Algae Task Force, which met in Naples. "In the short term we have some real shortcomings," said task force chair and Florida's top scientist Tom Frazer. "We're limited by technology to quickly assess the toxins." Aimed at addressing growing blue-green algae blooms in freshwater systems, the task force met for the fourth time and focused on the Florida Department of Health and how the agency can better inform the public about blue-green blooms.
Happening today — Florida's Blue-Green Algae Task Force meets to consider the state's toxic algae problems, 9 a.m., Florida Gulf Coast University, Kapnick Center, 4940 Bayshore Dr., Naples.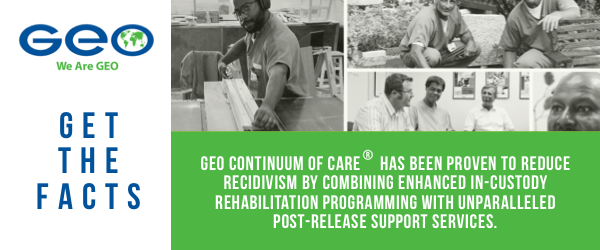 — EVENT OF THE DAY —
Jesse Panuccio, former general counsel to Gov. Rick Scott and who worked as acting associate U.S. attorney general, will give a speech about marijuana issues to the Tallahassee Lawyers Chapter of The Federalist Society, noon, Roberts Hall of the Florida State University School of Law, 506 West Pensacola St., Tallahassee.
— D.C. MATTERS —
"After dreaming of Mar-a-Lago, Marine unit scrambles to find new venue for annual ball" via Nicholas Nehamas and Tara Copp of the Miami Herald — The event had initially been scheduled to take place at the president's club in Palm Beach on Nov. 16, as the Miami Herald was first to report last week. But the possibility that members of the 4th Air Naval Gunfire Liaison Company (ANGLICO), a Marine unit stationed in West Palm Beach, might be seen as taking a political stance and enriching the commander in chief led to a public outcry. An order to "find another venue" was handed down that same day, according to a 4th ANGLICO officer involved in planning the annual Marine Corps Birthday Ball. Easier said than done, especially at the start of Palm Beach society's high season.
"Will Florida be prepared for secure elections in 2020? Congressional delegation wants answers" via Anthony Man of the South Florida Sun-Sentinel — More than a dozen Florida members of Congress, concerned over Russian election meddling in 2016, want the state's top election official to detail what's being done to ensure accurate and secure elections in 2020. "The 2020 primary election is fast approaching, and so now is the time to ensure our state is taking all necessary actions to harden our election defenses, guard against disinformation, and improve election administration generally," the members of Congress wrote to Secretary of State Laurel Lee. "Together, we must take steps to guard against these vulnerabilities before next year's elections to make sure Floridians can express their will at the ballot box, unencumbered by outside forces," they wrote.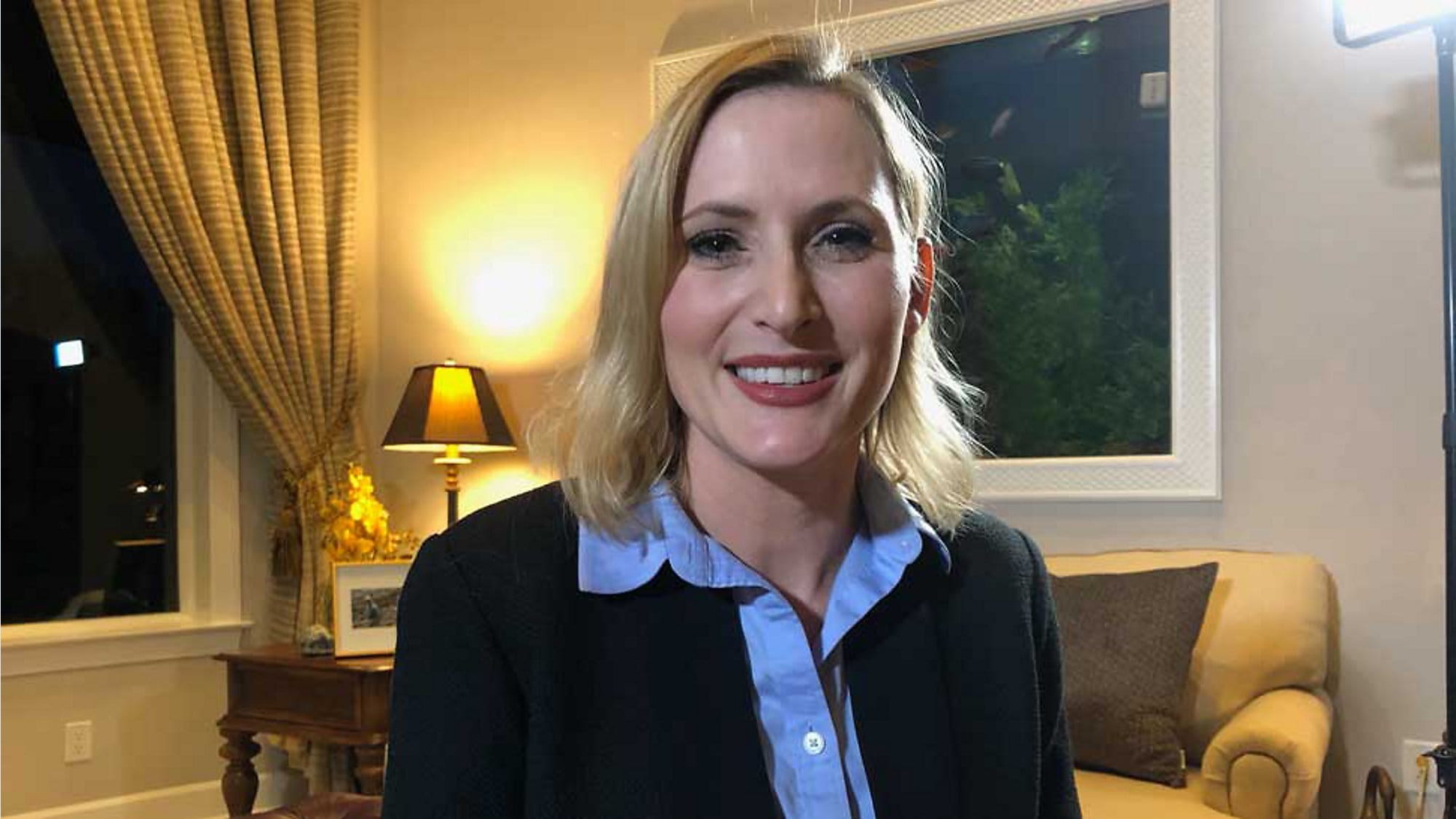 "U.S. denies citizenship to prominent Miami photographer, tells him he'll be deported" via Fabiola Santiago of the Miami Herald — So why is Regueral, the head of household, being denied citizenship — and told to show up in January before an immigration judge for a deportation hearing? A Department of Homeland Security document dated Sept. 4 accuses Regueral of gaining admission to the U.S. by "fraud or willfully misrepresenting a material fact." But the practice the Trump administration is now labeling "fraud" — that he entered the United States with a visa waiver stamped on his Spanish passport and that he adjusted to residency as provided under the CAA as a Cuban — has been standard operating practice for tens of thousands of Cubans who have arrived via Spain and other countries.
"LNG Exports continue to expand on the First Coast" via Kevin Derby of Sunshine State News — Federal officials continue to showcase the potential of the First Coast on exporting Liquefied Natural Gas (LNG). Last week, U.S. Sen. Marco Rubio applauded the Federal Energy Regulatory Committees (FERC) for approving Eagle LNG exporting LNG out of Jacksonville. "This decision will allow for the siting, construction, and operation of a new liquefaction, storage, and export terminal facility on the St. Johns River," Rubio's office noted. "Today's approval of this important LNG project at JAXPORT is great news for North Florida and our state's growing trade relationships around the world," Rubio said.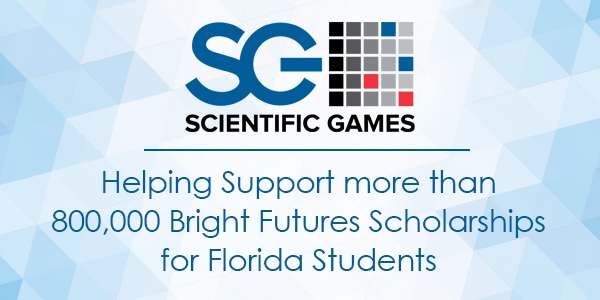 — 2020 —
"Joe Biden's support crumbles in early state, Florida polls" via Marc Caputo of POLITICO — "Biden's poll numbers are crumbling in the early nominating states that matter most…. 'Biden has a challenger now. He didn't have one before,' said Ryan Tyson, a Florida-based pollster who shared three large surveys he just completed in New Hampshire, South Carolina and Florida that show Biden slipping and (Elizabeth) Warren gaining. The poll has Biden with 24 percent in Florida, followed by Warren at 11 percent. Biden's number has dropped 15 points since the last survey, while Warren has picked up 6 percentage points. Bernie Sanders is at three percent. The survey was done in mid-September and has a margin of error of plus or minus 3.5 percent."
"Elizabeth Warren surges ahead of Biden in New Hampshire poll" via Steven Shepard of POLITICO — A Monmouth University poll conducted in New Hampshire and released Tuesday gives Warren a 2-point lead over Biden, 27 percent to 25 percent, well within the poll's margin of error of plus or minus 4.9 percentage points. Bernie Sanders, who trounced Hillary Clinton in New Hampshire in 2016 with 61 percent of the vote, is a distant third, at just 12 percent. He's followed closely by Pete Buttigieg with 10 percent. Kamala Harris of California is fifth, with only 3 percent. The results closely resemble last week's Des Moines Register/CNN/Mediacom poll in Iowa, which also showed Warren narrowly ahead of Biden, with Sanders and Buttigieg well behind the two front-runners.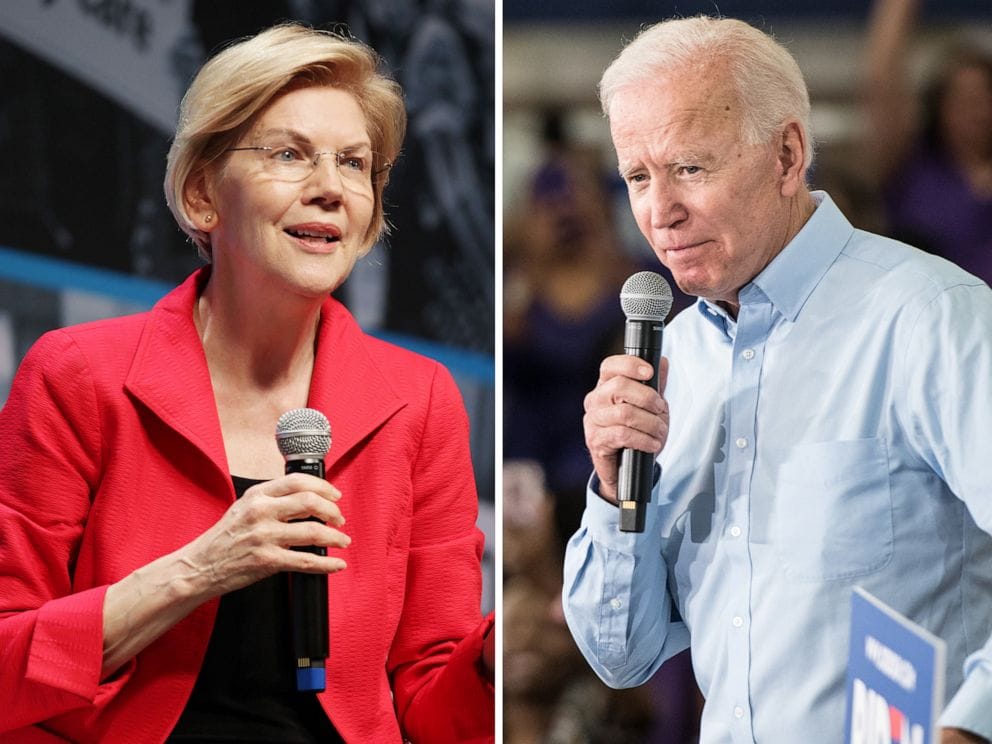 "Democrats are stuck in a doom loop of premature polling" via Matthew Yglesias of Vox — The loop begins and ends with polls. Pollsters know that Democrats want to know who is the strongest candidate against Trump, so they conduct a lot of head-to-head polls matching Trump up against various contenders. The problem is that head-to-head polls at this stage in the race overwhelmingly reflect the challenger's name recognition rather than anything that would help you predict an election outcome that's more than a year in the future. It would be naive to think name recognition is the only reason that it's difficult for anyone to break into the top three. Biden, Sanders, and Warren are all in their way formidable contenders who bring lots of assets and political skills to the table.
"Pete Buttigieg's bus tour is no Straight Talk Express" via Elena Schneider of POLITICO — The South Bend, Indiana, Mayor's bus tour — leaning into the ultimate media access that fueled his early rise in the spring and propelled him into the middle of the 2020 Democratic presidential primary — is more of a Live Tweet Express than its inspiration, John McCain's 2000-era Straight Talk Express. Entering the fall outside the top three spots in the polls, Buttigieg is betting on that transparency and a rush of headlines and social media posts from reporters transcribing all of his on-the-bus musings to boost him in Iowa and draw a strong contrast with candidates less inclined to engage with the media.
"With Beto O'Rourke on the couldn't-care-less campaign trail" via Mark Leibovich of The New York Times — To observe O'Rourke in recent weeks is to witness one candidate's unfiltered attempt at a midcourse transformation. It's a shift that has taken him far beyond the norms of a typical presidential primary campaign itinerary, with stops in California to tour Skid Row in Los Angeles, San Quentin State Prison in Marin County and Blunts and Moore, the pot dispensary in Oakland, where he unveiled a plan to legalize marijuana. For his part, says he could give a damn about adhering to the niceties of campaigns, and he has been proving as much with his frequent deployment of four-letter words more incendiary than "damn."
"Tulsi Gabbard qualifies for October Democratic debate" via Zach Montellaro of POLITICO — Gabbard got 2 percent support in a New Hampshire poll conducted by Monmouth University. The Hawaii Congresswoman had previously reached 2 percent in three other DNC-approved polls, and her campaign said she already racked up more than the 130,000 donors she needed to make the debate stage.
"'Tell the world the truth': The maybe final days of Cory Booker's campaign" via Ruby Cramer of BuzzFeed News — The New Jersey senator has struggled to translate his effervescent approach into a following with Democratic primary voters, despite nearly a decade as a national political figure — which, as aides see it, is part of the problem. How do you make Booker, the flawed superhero-like figure of Newark who drew national headlines from a city of 280,000, a new story again? Maybe you can't, but it's not for lack of trying. Inside his campaign, according to interviews with Booker officials this weekend, it became clear over the last two weeks that they were going to bring in significantly less money than expected in September.
— THE TRAIL —
"Petition to legalize marijuana in Florida could be coming to your mailbox" via Mark Skoneki of the Orlando Sentinel — Make It Legal Florida is mailing out fliers that contain petitions designed to get pot legalization on the 2020 ballot. The petition has the voter's name and address already filled out. He or she would simply need to sign, date and send it back, with postage prepaid. Make it Legal Florida, which registered with the state on Sept. 6, has so far reported nearly $1.2 million in backing from two of the medical marijuana companies in the state, MedMen and Surterra Holdings. Its amendment would legalize marijuana for adults age 21 and up but would only allow distribution through designated medical marijuana treatment centers like those currently run by MedMen, Surterra and other companies.
"Minimum-wage ballot measure nears key milestone" via Lloyd Dunkelberger of the Florida Phoenix — An effort to let Florida voters decide whether to raise the state's minimum wage to $15 an hour is close to reaching a key milestone. The Florida for Fair Wage campaign has collected 731,215 validated voter signatures as of Monday, just short of the 766,200 signatures that will be needed to place the state constitutional amendment on next year's general-election ballot, according to the state Division of Elections. In addition, the campaign is also close to meeting the requirement that the signatures reflect at least 8 percent of the voters in the last presidential election in at least 14 of the state's 27 congressional districts. The campaign has achieved that total in at least 13 districts.
"February arguments set on assault weapons, pot initiatives" via Florida Politics — The Florida Supreme Court has scheduled arguments for proposed constitutional amendments that would ban assault weapons and legalize recreational marijuana. The court set Feb. 4 arguments for each of the ballot initiatives. The court has limited authority over proposed constitutional amendments; its power is restricted to deciding whether the measures fairly and accurately make known the chief purposes of the amendments and whether the proposals comply with the state's single-subject rule for citizen initiatives. Sponsors of the two ballot initiatives are hoping to place the measures on the November 2020 ballot.
"Darryl Rouson draws conspiracy theory-prone competitor" via Janelle Irwin Taylor of Florida Politics — St. Pete Beach-based doctor Christina Paylan filed to run against Rouson. Both are Democrats. Paylan is something of a fire starter in Tampa Bay politics. Most recently she filed an ethics complaint against Tampa Mayor Jane Castor over Castor's work as an independent consultant for the Miami Police Department in which Castor earned more than $150,000. Paylan argued in her complaint that Castor should return the money she earned because she resigned from her contract before completing work helping the department better its policing policies and tactics following a string of officer-related shootings. Paylan's complaint was dismissed last week due to insufficient evidence to support claims.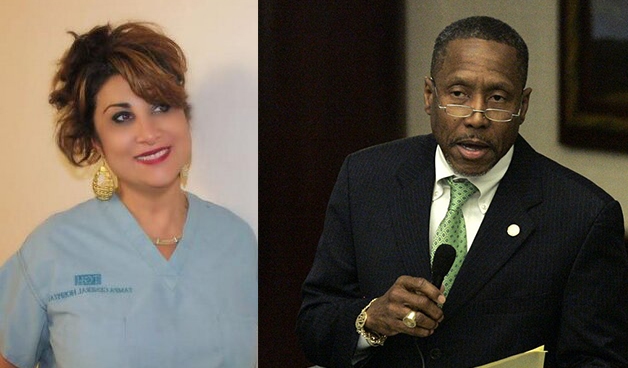 "Buddy Dyer campaign says it will limit personal information on mailers after privacy complaints" via Ryan Gillespie of the Orlando Sentinel — A mailer sent to some Orlando voters features Dyer standing with a group of children, stating a vote for him will "help Orlando reach new heights." But what prompted concerns from some was on the backside: A request form for a vote-by-mail ballot, with the voter's name, address, phone number and date of birth pre-filled out. The form also already had adhesive to seal it and a crease to fold and mail the form. After receiving complaints on Facebook about the information being displayed, the campaign said it would limit the personal information it uses going forward.
Best of luck — "Leon County GOP head Evan Power running for National Committeeman" via Peter Schorsch of Florida Politics — Power on Monday announced he is running for National Committeeman in January "after much prayer and discussion with my family." "I didn't want to run for another office," he said in the announcement, "but after watching Congressman Matt Gaetz and others fight so passionately to defend President Trump and our constitutional republic, I feel that Florida needs a leader who will lead and fight with passion and intensity not just for President Trump, but for Gov. DeSantis as well." Power has led the Leon County GOP for five years, serving as the state Party's assistant treasurer for nearly three years. He also played a crucial role in helping the GOP to flip a Tallahassee congressional seat in 2016.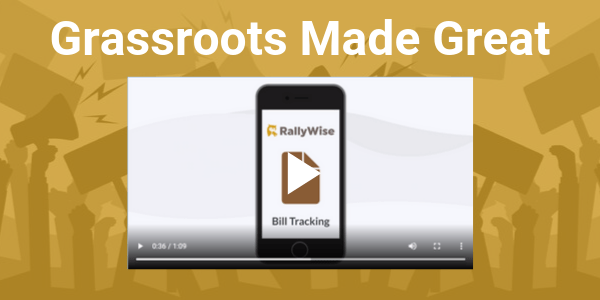 — LOCAL —
"Venezuelans arrested with $5 million worth of smuggled gold at Broward airport, feds say" via Nicholas Nehamas of the Miami Herald — Passenger Jean Carlos Sanchez Rojas and pilot Victor Fossi Grieco were arrested at the airport after flying from Caracas, Venezuela, according to a federal criminal affidavit filed Monday. U.S. Customs and Border Protection agents saw loose rivets on the plane's nose compartment and investigated further. The gold was hidden under a metal panel inside the nose, they said. The arrests may aid a wider U.S. investigation seeking to target gold smuggled from Venezuela into Miami and believed to enrich the beleaguered regime of President Nicolás Maduro.
"Steve Shiver's checkered past includes role as FBI informant in Opa-Locka corruption case" via Jay Weaver of the Miami Herald — Homestead mayoral candidate Shiver has played many roles — with many highs (past Mayor and Commissioner of Homestead, Miami-Dade county manager, executive director of the Police Benevolent Association) and many lows (millions in unpaid debts, personal and business bankruptcies). But there's one thing you wouldn't have seen until now: "FBI confidential informant." The FBI tapped him for that part when he was hired as city manager by Opa-locka, a notoriously corrupt city, in September 2015. He reached out to the feds, he says, even before his formal hiring by Opa-locka after being approached by the city's mayor and her husband to give them a few thousand dollars in cash because they were in such financial straits.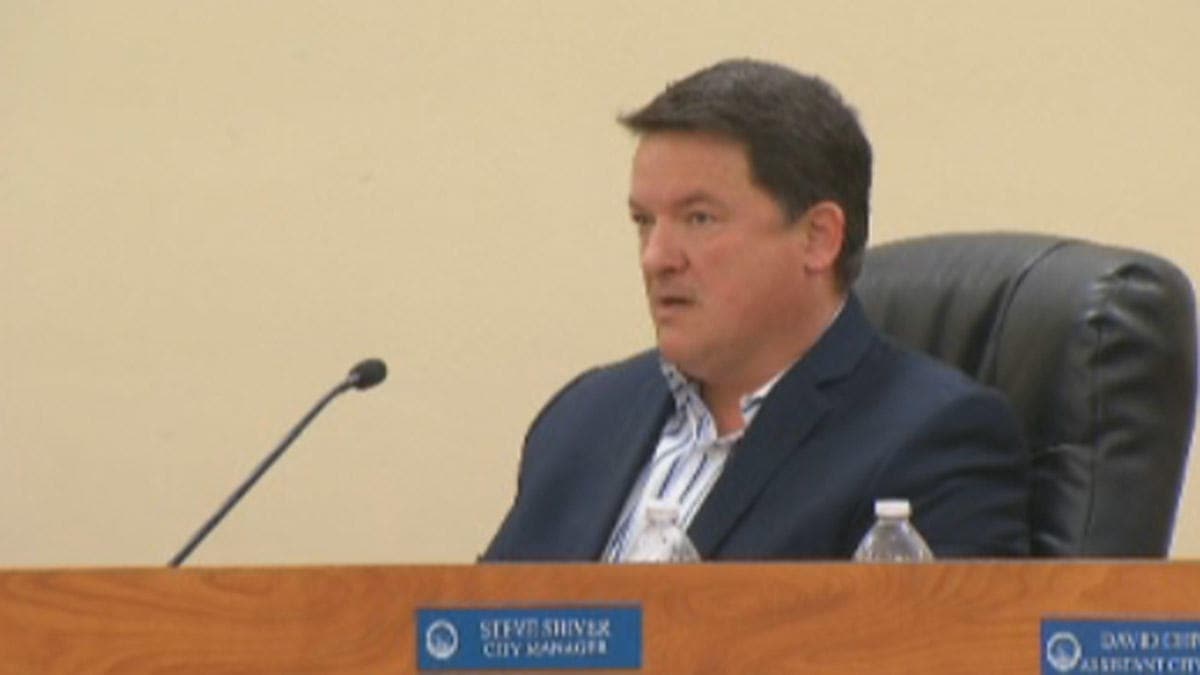 "State rep: Convicted ex-prof shouldn't be free during appeal" via The Associated Press — Republican State Rep. Tom Leek says he'll work on filing legislation preventing someone convicted of child sex crimes being released pending an appeal. Jurors convicted 61-year-old Mark Fugler in June. Judge R. Michael Hutcheson sentenced the former Embry-Riddle Aeronautical University professor to 15 years in prison but freed him on a $200,000 bond as he appeals the case. He was ordered to register as a sex offender and wear a GPS monitor. Hutcheson scheduled an Oct. 3 hearing to consider revoking Fugler's bond. Leek says someone convicted of "showing your genitals to a child" shouldn't be released while appealing the conviction.
"Prosecutors finish second day of presenting fraud case against Katrina and Reginald Brown" via Christopher Hong of the Florida Times-Union — Prosecutors called Jane Bouda, a city of Jacksonville employee, to the witness stand to discuss a development agreement City Hall reached with Katrina Brown's family business to mass-produce barbecue sauce at a warehouse on Commonwealth Avenue. As part of the agreement, the business received a $210,000 grant and $380,000 loan. Bouda testified the invoices also played a part in the city releasing the $210,000 grant, as the city's agreement required the business to spend $2.9 million before receiving the city grant. Bouda said the city would not have released the grant had they known the goods and services reflected in those invoices were not actually purchased.
"Dan Markel murder: Attorneys grill potential jurors about conspiracy, credibility" via Karl Etters of the Tallahassee Democrat — Attorneys peppered potential jurors with questions Tuesday in what is likely the final phase of selecting a panel to decide the fate of Sigfredo Garcia and Katherine Magbanua who are both charged with the murder of Markel. Assistant State Attorney Georgia Cappleman asked potential jurors what constitutes a conspiracy and what evidence it would take to prove one existed, their feelings about the death penalty and the existence of unindicted but allegedly culpable members of the plot. Investigators say Markel was killed in a murder-for-hire plot funded by the family of his ex-wife Wendi Adelson.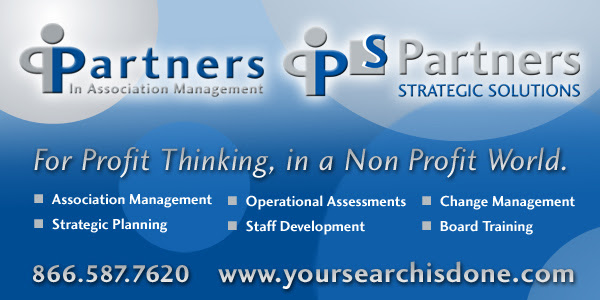 — MORE LOCAL —
"Property tax rate unchanged, Jacksonville budget sails to passage" via David Bauerlein of the Florida Times-Union — The Jacksonville City Council easily approved a 2019-20 budget that holds the property tax rate steady and follows the contours of the budget blueprint submitted by Mayor Lenny Curry in July. In Curry's first four years as mayor, his budgets all won unanimous backing from City Council. That streak ended when the 18-1 vote approved his fifth budget. City Council member Garrett Dennis voted against the budget, saying he thought it doesn't reflect "the true needs of the city" and his District 9 constituents. The council's Finance Committee pored through Curry's proposal during a series of meetings in August and recommended approval by the full council.
"A giant pyramid is coming to Miami — and it's bringing a wild nightclub with it" via Connie Ogle of the Miami Herald — As night falls … PY1 morphs into a nightclub. PY1 Nights will feature local DJs and artists in seven different themed nightclub concepts, one of which is Candy World, the venue's most popular experience (described as "Candy Land for adults"). Visitors dress to express their innermost desires, so if you ever wanted to dress up like a Twix bar, this is your chance.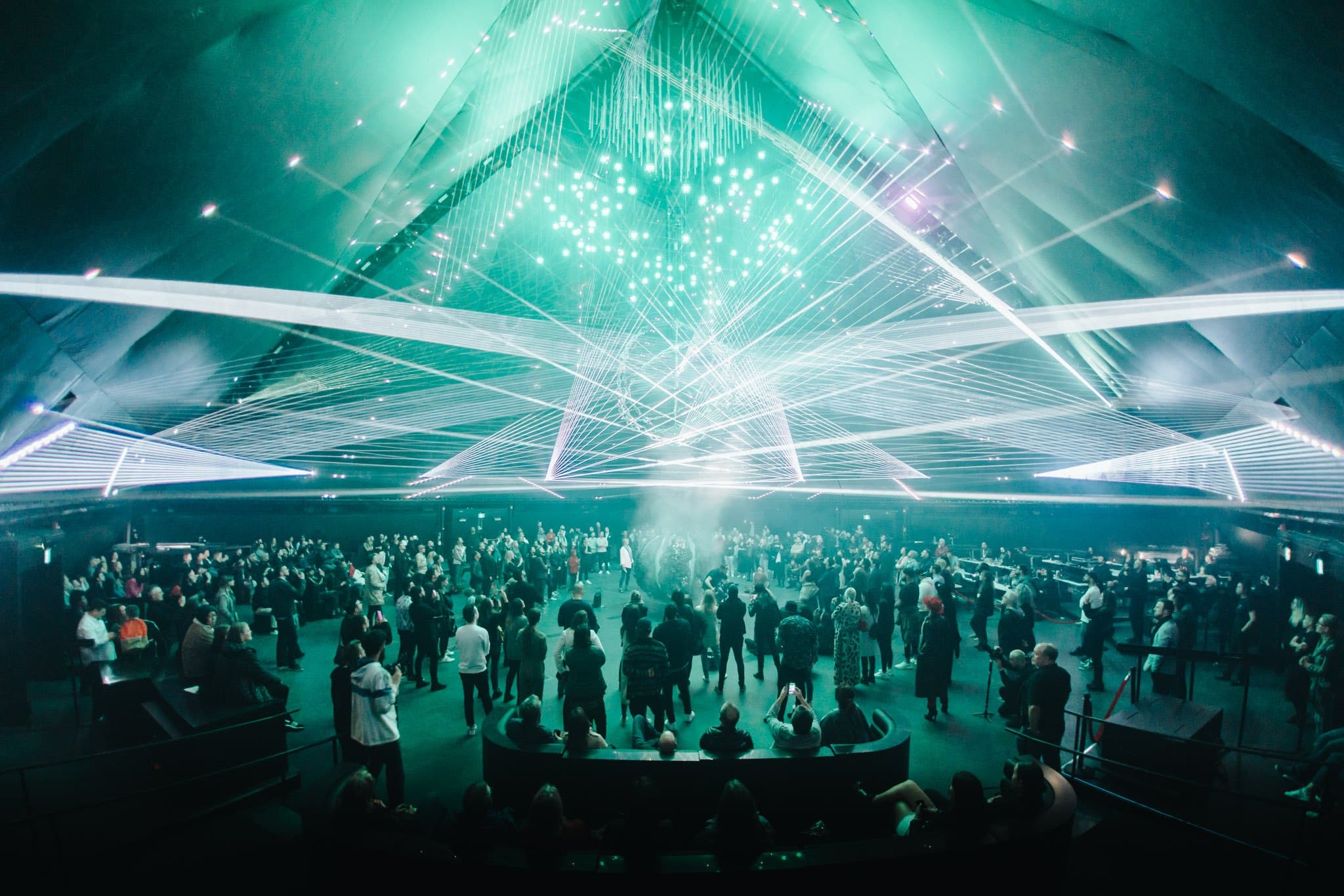 "Stuart Commissioners agree to framework of proposals to ban plastic straws" via Joshua Solomon of TCPalm — The City Commission agreed to the general framework of two laws — one for straws and another for recycling on city-owned property and at events — during its third plastics workshop. The proposed laws now go before two formal public hearings, Oct. 14 and Oct. 28. Commissioners could vote on the measures at the second hearing, according to City Manager David Dyess. If passed, the laws would be rolled out slowly in 2020, and take effect in 2021. "It is inconvenient," said Jacqui Thurlow-Lippisch, who is a board member on the South Florida Water Management District, "but nothing would be more inconvenient than to not have a decent world for our children and our grandchildren."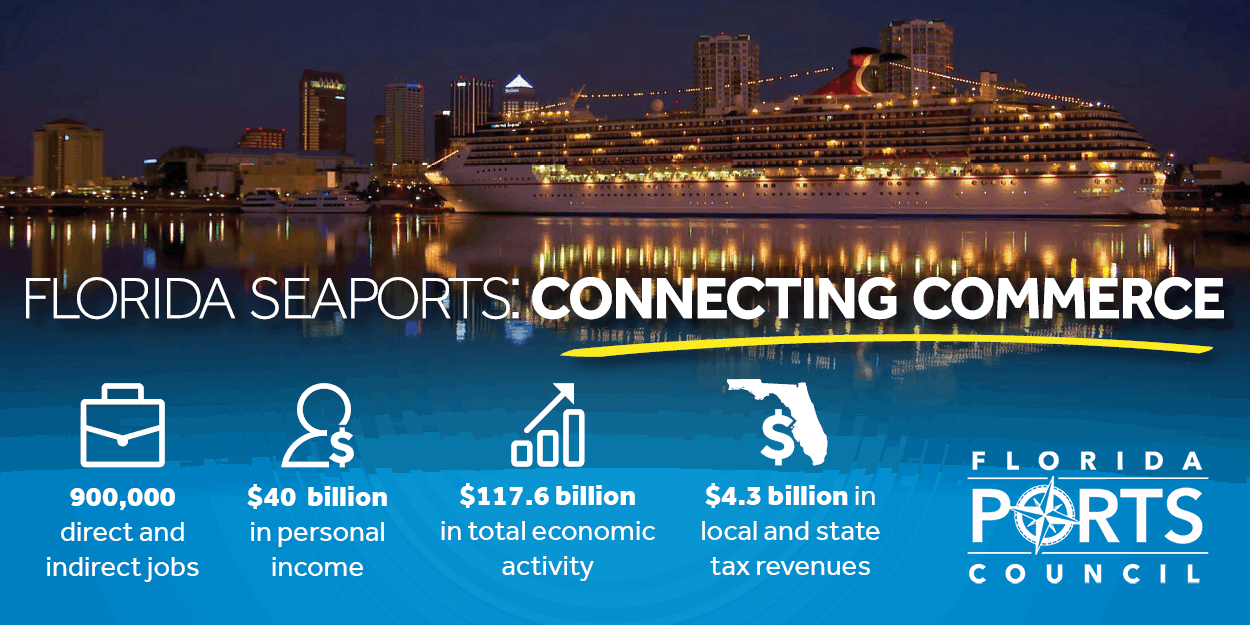 — OPINIONS —
"The growing threat to journalism around the world" via AG Sulzberger of The New York Times — Those of us leading The Times find it hard not to worry. But we've long taken comfort in knowing that in addition to all our own preparations and all our own safeguards, there has always been another, critical safety net: The United States government, the world's greatest champion of the free press. This is a worldwide assault on journalists and journalism. But even more important, it's an assault on the public's right to know, on core democratic values, on the concept of truth itself. And perhaps most troubling, the seeds of this campaign were planted right here, in a country that has long prided itself on being the fiercest defender of free expression and a free press.
"Marco Rubio: What lawmakers can learn from the GM-UAW strike" via the Detroit Free Press — Last week, 49,000 UAW members walked off General Motors' factory floors and warehouses in the company's first strike in 12 years. The issues in contention — negotiations over wages, benefits and factory locations — are deeply important. I'm not a participant on either side of the strike, nor am I in a position to mediate who is right or wrong on each item being negotiated. I am, however, a federal policymaker, and know that when I consider the issues facing the United States, there is a need to recognize our national obligations to one another and to the country as Americans. For UAW members and the overwhelming majority of workers, understanding this obligation is straightforward.
"Jeanette Nuñez: Trump's actions vs. the left's mistaken beliefs about Latino voters" via Fox News — Hispanic Americans make up a growing share of the U.S. electorate. In fact, a record 29 million Latinos were eligible to vote in the 2018 midterm elections, accounting for 12.8 percent of all eligible voters, a new high. However, the misconception is that politically, Latino is often synonymous with the Democratic Party, but, that parallel is undergoing quite a transformation. Too often, the Hispanic voting bloc is being fed the idea that Democratic ideals are in line with that of our community. However, the left has become a purveyor of extreme socialist ideologies that are frankly out-of-touch with everyday Latinos. Politicians, pollsters and pundits need to remember that Latinos are not single-issue voters.
"Give cannabis businesses access to financial institutions — pass the SAFE Banking Act" via Matt Gaetz for The Hill — This bill is simple: it allows cannabis businesses to access financial institutions. The problem, and why the bill is necessary, is that financial services institutions, like banks and credit unions, cannot legally do business with cannabis companies. Doing so is considered 'money laundering,' since cannabis remains a Schedule 1 controlled substance. (That's a mistake, too, but that's a topic for another day). With few exceptions, the inability to access financial institutions means that the vast majority of cannabis businesses must operate in cash. This poses several risks. Even though American research has led to groundbreaking discoveries in the cannabis field, our current system rewards foreign companies at the expense of American jobs.
"Let undocumented immigrants drive legally, and stop pretending they don't exist" via Steve Bousquet of the South Florida Sun-Sentinel — Florida's economy, especially in tourism, agriculture and construction, depends on immigrants — legal and illegal — to work in our fields, hotel rooms and restaurant kitchens. The state is home to an estimated 810,000 undocumented immigrants, according to the Department of Homeland Security. Despite the opposition, DeSantis ran for governor last year in support of an E-Verify law. Unlike other sycophantic business leaders who grovel at the feet of politicians in Tallahassee, this group deserves praise for challenging our elected leaders to do better. We need more like them in Florida. But will it make a difference? Not likely.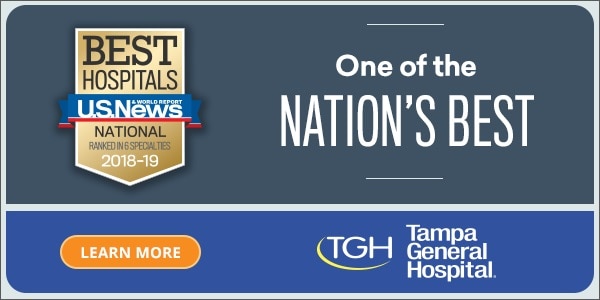 — MOVEMENTS —
"Governor appoints 11 to Women's Suffrage panel originally proposed by Lauren Book bill" via Ryan Nicol of Florida Politics — DeSantis has filled out the Florida Women's Suffrage Centennial Commission created by legislation from Sen. Book in the 2019 Session (SB 1306). Book was one of the 11 women named to the panel. Lt. Gov. Jeanette Núñez will serve as its chair. Two other lawmakers will join Book, with Democratic Rep. Kim Daniels and GOP Rep. Ana Maria Rodriguez also receiving appointments to the bipartisan group. In 2020, the nation will observe the 100-year anniversary of women receiving the right to vote courtesy of the 19th Amendment. The commission was set up "adjunct to the Department of State for the express purpose of ensuring a suitable statewide observance" of the occasion next year.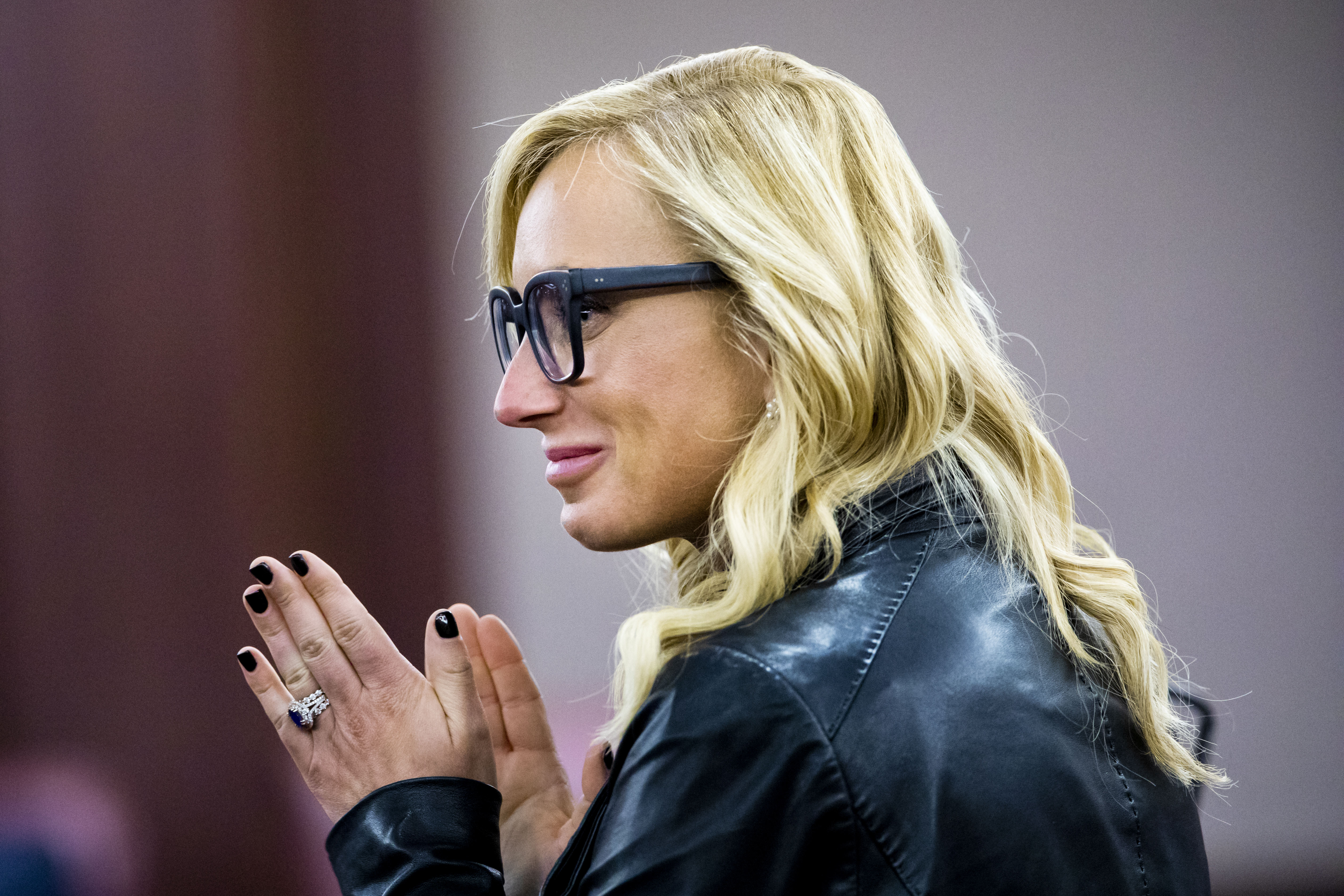 Happening today — The Florida Association of Counties will begin a two-day conference, 10 a.m., Sheraton Panama City Beach Golf & Spa Resort, 4114 Jan Cooley Dr., Panama City Beach.
Happening today — The Citizens Property Insurance Corp. Board of Governors meets, 9 a.m., Sheraton Orlando North, 600 North Lake Destiny Dr., Maitland. Call-in number: 1-888-942-8686. Code: 9447106691.
Spotted at the Personal Insurance Federation of Florida's 2019 Annual Conference at the Naples Grande Beach Resort: Sen. Kathleen Passidomo, Reps. Bob Rommel and Byron Donalds, PIFF's Michael Carlson and Scott Matiyow, Allison Aubuchon, Steve Schale, Holland & Knight's Mark Delegal and Josh Aubuchon, Metz, Husband and Daughton's Doug Bell, Allstate's Carly Hermanson, Citizens' Christine Ashburn, State Farm's Allen McGlynn, and Robert Reyes of Capitol Group, Inc.
— ALOE —
"Disney to release 'Rise of the Resistance' sneak peek Thursday" via Ashley Carter of Bay News 9 — The ride, set to open December 5 at Disney's Hollywood Studios and on January 17 at Disneyland in California, will put riders in the middle of a battle between the Resistance and the First Order. Disney gave members of the media a brief tour of the ride during a preview for Galaxy's Edge in August. Starting Tuesday, Disney will also begin dropping Galaxy's Edge promos and teases on its other TV networks, including Freeform, Disney Channel, Disney Junior, and ESPN. A two-hour Galaxy's Edge special hosted by Neil Patrick Harris is set to air September 29 at 8 p.m. ET on Freeform.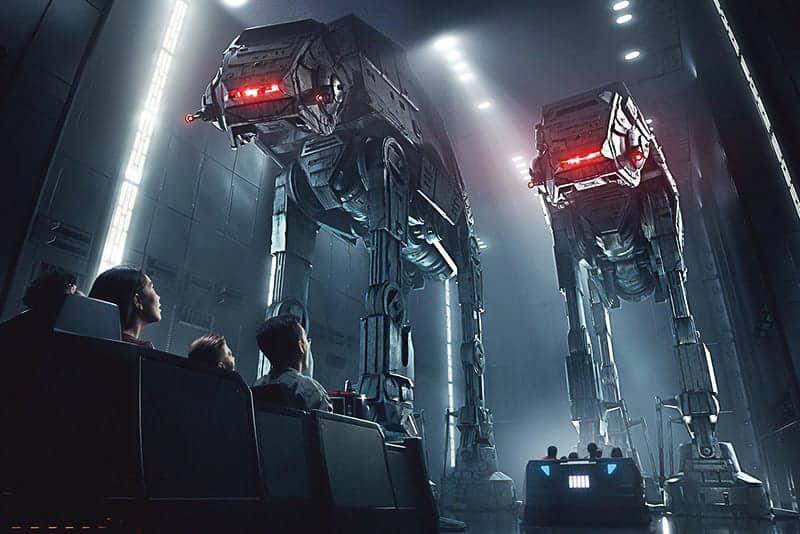 "'It's the best:' Honey fried chicken has become a recruiting tool for Florida State" via Tashan Reed of The Athletic — Marvin Wilson, one of the top-10 recruits in the nation, was making his rounds. He stopped by Florida State in February 2016. During his visit, Wilson sat at a table with then-recruiting coordinator Tim Brewster and defensive line coach Odell Haggins. Once they mentioned that he should try the honey fried chicken in The Figg Player's Dining Room, he was intrigued. "I was like, 'Honey fried chicken? I ain't never heard of that before,'" Wilson, still skeptical, grabbed two pieces. As soon as he tasted it, any hesitation went out the window. "I bit into it and I was like, 'Oh. My. God,'" Wilson said.
"Josh Cooper adds his special 'pow pow' to competition cooking" via Rosanne Dunkelberger for Florida Politics — In mid-October, Cooper and his three-person team will be representing Florida, competing against 1,500 chefs at the 8th Annual World Food Championships (WFC) in Dallas, Texas for $350,000 in cash and prizes. Cooper and team will be competing in the Seafood category. In the first round, the team will be required to use Texas Prestige Oysters. The second round features a signature dish and they are going to reprise Crab Cake Benedict, a recipe that got near-perfect scores at last year's WFC. Cooper claims fresh, clean ingredients are the key to his signature cooking style — as well as a little "pow pow" — that contribute to "layers and layers of flavor."
— HAPPY BIRTHDAY —
Best wishes to our dear friend, the incredible Christina Johnson of On 3 Public Relations. Also celebrating today are U.S. Rep. Mario Diaz-Balart, Travis Mitchell, Tara Reid of Strategos Public Affairs, and Pinellas state Republican committeewoman Nancy Riley.
___
Sunburn is authored and assembled by Peter Schorsch, Phil Ammann, Jim Rosica, and Drew Wilson.