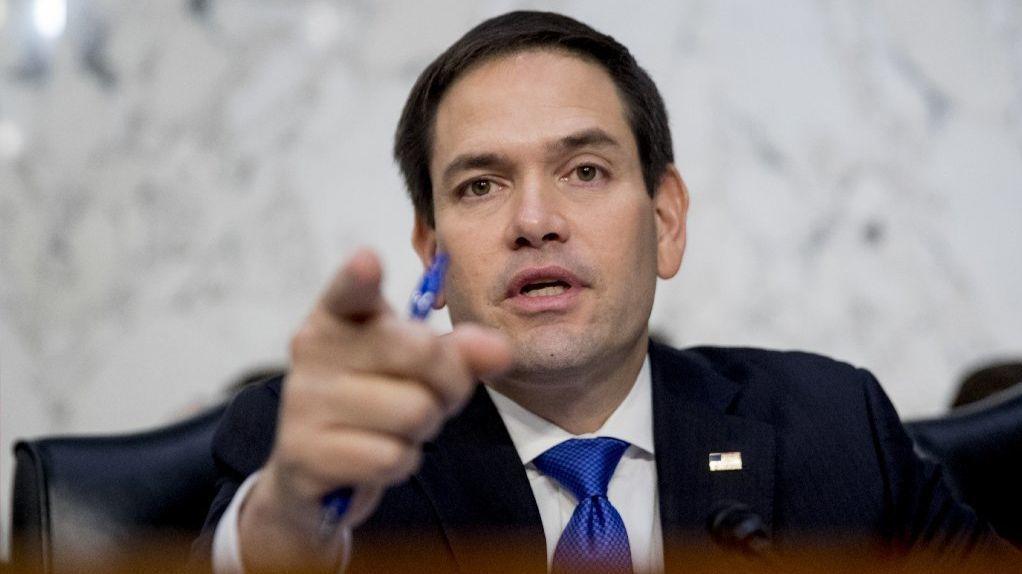 Donald Trump is under fire over his push to have Ukraine investigate a political rival.
U.S. Sen. Marco Rubio is arguing President Donald Trump's actions do not warrant impeachment, and Democrats are destroying the meaning of that term.
Rubio has said he disagrees with the actions by Trump that have led to a spate of Democrats pushing for an impeachment inquiry.
Trump has repeatedly urged the Ukrainian government to investigate former Vice President Joe Biden and his son Hunter. Biden is one of several Democrats competing to run against Trump in the 2020 election.
A whistleblower complaint was filed detailing Trump's actions. That report was released Thursday morning.
Though Rubio criticized Trump's actions, he argues that doesn't mean the President should be removed from office.
"I don't think he should've done it but that's a far cry from what some people around here are claiming to know as fact that, frankly, we don't know as fact that," Rubio said Wednesday before the release of the whistleblower complaint.
"It is possible to do something that is wrong and not be an impeachable offense. And people around here are throwing that term around so loosely it's lost all meaning."
Rubio joins his Senate colleague from Florida, U.S. Sen. Rick Scott, it asserting Trump's actions do not warrant impeachment.
A majority of House members, for the first time, disagree. More than half of that body now favors at least moving forward with an impeachment inquiry.
A simple majority in the House is required to impeach the President. It's then up to the Senate to decide whether to remove him. A two-thirds vote in favor of removal is required in the Senate, which is still controlled by Republicans.

Trump reportedly ordered nearly $400 million in aid withheld from the Ukrainian government before taking a July call with Ukraine's new President.
The White House's notes of that call were released Wednesday, which detail Trump's request to look into Biden.
The whistleblower complaint, released Thursday, then details how notes from that call were stored in a separate, classified system. That whistleblower asserts there was no classified information on the call, and that the move to store it in a separate system was aimed at keeping the call's details under wraps.