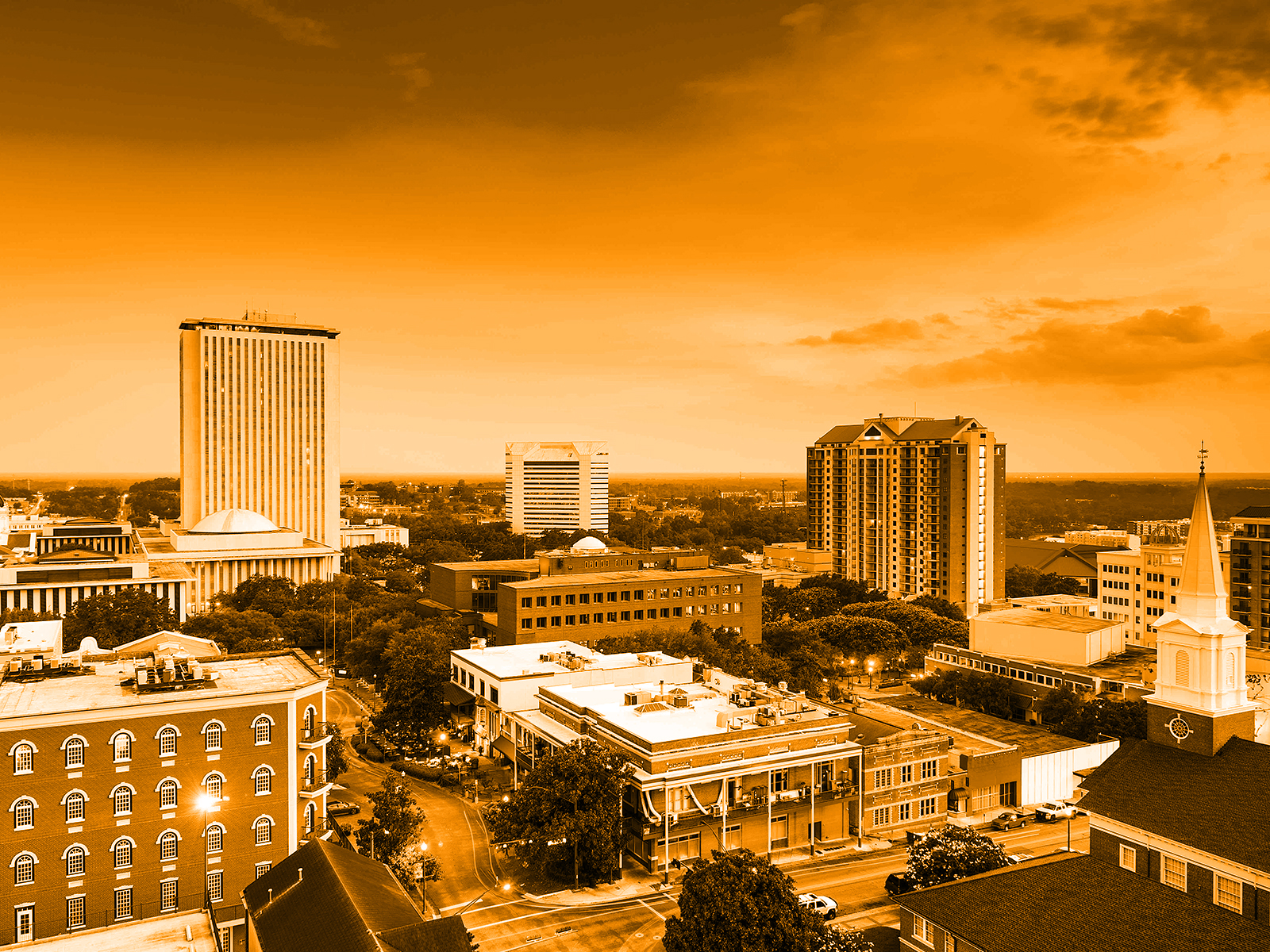 Start your morning right — with Sunburn.
Six third-quarter finance reports we can't wait to see — Monday was the last day of the third fundraising quarter for Florida congressional candidates and the last day of the month a year out from primaries for the state's legislative candidates.
Here are the six Florida campaign finance reports we can't wait to see over the next two weeks.
Is Yoho raising money after flirting with not running?
Last year, Ted Yoho said "you can bank" on him not running for reelection. Though the Gainesville Republican's intentions seemed clear at the time, the situation's gotten murkier in the months since. He filed a statement of candidacy around Christmas and has been raising money for his campaign — albeit slowly. He hauled in about $14,000 in the second quarter. If there's a substantial spike in Q3 contribs, you can bank on him running for another term in Florida's 3rd Congressional District.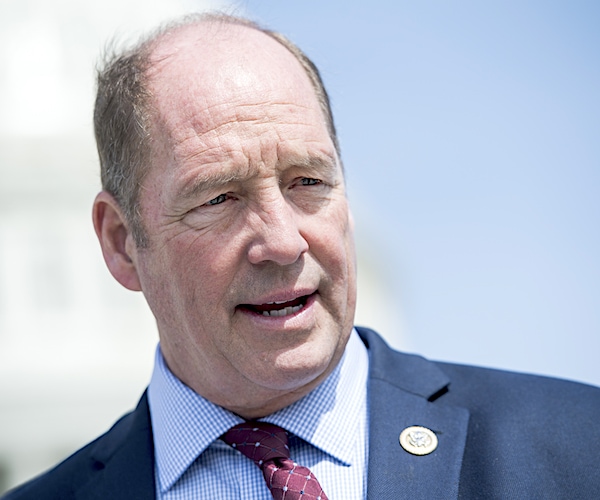 Will Crist face a legitimate threat in 2020?
Despite Charlie Crist's popularity and the district's Democratic lean, a slew of Republicans are challenging him, including Amanda Makki and Anna Paulina Luna. Luna's Q3 report will be her first since entering the race. At the very least, it'll show whether the GOP primary in Florida's 13th Congressional will be one to keep an eye on. Thus far, Makki is the only one of the five Republicans running who has shown any traction in the fundraising game — she cleared $220,000 in her first month on the trail. Still, that pales in comparison to Crist, who raised $430,000 in Q2 and has $2.28 million in the bank.
Can Spano finally get it right?
From the start of his 2018 bid to now, Spano's campaign finance reports have been a comedy of errors that have led to a serious investigation. First, there was the personal loan scandal — a saga that has yet to be rectified on paper. Then, there was a distinct lack of grassroots support in the first quarter. Finally, there was his paltry Q2 performance, which left his reelection campaign $16,000 in the red. At this point, odds are Spano will find a way to dig himself into a deeper hole. Democratic state Rep. Adam Hattersley has a chance to capitalize on his opponent's struggles, but if his inaugural report is a dud, Spano may well bumble his way into a second term.
Will Good raise the cash to compete with Buchanan?
Margaret Good, a Democrat, is looking to oust U.S. Rep. Vern Buchanan next year. It's something many Democrats have tried but, thus far, none have come close to flipping Florida's 16th Congressional District. Still, Good's victories in her two state House elections prove she can compete in Republican-leaning districts. Critical to her success in flipping HD 72? Cash. Lots of it. At the end of Q2, Buchanan had about $500,000 in the bank, so catching up to him isn't out of the question. But his fundraising acumen is on par with Good's. If he posts a monster report and Good drops a stinker, it'll be a major blow to Good. One she probably can't afford since she's done her best to alienate national Democrats in the early goings of her campaign.
Did Loomer collect any checks?
Democratic U.S. Rep. Lois Frankel has held Florida's 21st Congressional District since it was redrawn ahead of the 2012 elections; she hasn't had a hard time doing it. Last year, she went unopposed. In 2016, she steamrollered Republican Paul Spain, trapping over 60 percent of the vote. Still, a half-dozen Republicans have signed up for the opportunity to get a beatdown in the heavily blue district. One of them, Laura Loomer, could make the election entertaining in the most cringeworthy of ways. Loomer is a far-right political activist, to the point she was banned from CPAC and pretty much every social media network under the sun. Whether she'll raise a dime is a mystery.
Will Mucarsel-Powell lose ground?
Last year, Debbie Mucarsel-Powell edged out former Republican Rep. Carlos Curbelo by just two points in Florida's 26th Congressional District. It was a major coup for Democrats, though the pendulum swings both ways — she quickly made the DCCC's list of vulnerable House members. Two Republicans are looking to flip the seat back in 2020: Irina Vilarino and Omar Blanco. Blanco entered the race halfway through the quarter, so the true benchmark for Republican traction in the district more likely comes through Vilarino's filing. She did have a successful Q2, topping $230,000 in receipts and cracking $250,000 banked. Still, Mucarsel-Powell pulled in nearly $600,000 during the same stretch and had more than $930,000 on hand heading into July. If Vilarino can build on her momentum with a second solid report, she might be up to the task of putting CD 26 back in the R column.
___
Here's some bloggin':
"PACE bill a solution in search of a problem" via Peter Schorsch of Florida Politics — Short for Property Assessed Clean Energy, PACE allows homeowners to borrow money for energy-efficient home improvements such as new windows or rooftop solar panels, including much-needed hurricane resiliency projects. Unlike traditional financing, homeowners pay back the cost through assessments on their property tax bill. Freshman Republican Rep. Ardian Zika filed a bill that would put overreaching restrictions and layers of regulations on the financing vehicle. Why? Pasco County Tax Collector Mike Fasano has been fishing for a sponsor, presumably because the more experienced legislators in the Pasco delegation gave it a hard pass. According to Fasano, PACE financing has led many Pasco County residents to be unable to pay back what they borrowed come property tax time.
"Ascension Florida is on the front lines of veteran health care" via Peter Schorsch of Florida Politics — Both Ascension Sacred Heart and Ascension St. Vincent's are blessed by a common bond and close ties with the nation's military personnel, veterans and their families. Ascension Florida continues to strengthen and expand those connections by training military nurses, doctors, corpsmen and corpswomen and helping to heal our nation's heroes. The U.S. Navy and Air Force have a strong and vibrant presence across North Florida. Naval Station Mayport is one of three major Navy installations in the Jacksonville area which includes Naval Air Station Jacksonville. Naval Air Station Pensacola serves as the primary training base for all officers seeking to become Navy, Marine Corps, and Coast Guard aviators. NAS Pensacola also provides training for all U.S. Navy Flight Surgeons.
— TODAY'S SUNRISE —
There is a brand-new effort to get Florida leaders to face up to the issue of "climate change" — words that were once verboten in state government.
Also, on today's Sunrise:
— Donald Trump is coming to Florida to talk about Medicare in "The Villages," a GOP bastion we are Republicans will always get a warm reception. But some senior advocates will call out the President for "broken promises to protect Medicare."
— A legal battle is heating up over two constitutional amendments to open Florida's primary system. Sunrise speaks with one of the key players behind the campaign to let all voters vote — not just Democrats and Republicans.
— If you're a fan of public spectacles, here is some sad news: After 39 years of floats and pageantry, Orlando's Citrus Parade is getting the squeeze.
— And today's Florida Man story comes from Scott Horsley, chief economics correspondent and former White House reporter for National Public Radio. But before that, Horsely spent time working in the Tampa radio market; so, he knows a thing or two about Florida Man.
To listen, click on the image below:
— SITUATIONAL AWARENESS —
—@RealDonaldTrump: Now the press is trying to sell the fact that I wanted a Moat stuffed with alligators and snakes, with an electrified fence and sharp spikes on top, at our Southern Border. I may be tough on Border Security, but not that tough. The press has gone Crazy. Fake News!
—@grynbaum: CNN just cleared its staff to use "BULLSHIT" in graphics, banners & headlines, per memo from network head of standards. "We should show and say it because the President sent it out just that way," memo says.
—@BrianStelter: Today I'm reminded of something Carl Bernstein said last month: "The idea that this is about the conduct of a whistleblower as opposed to the conduct of the president is absurd."
—@Yamiche: A Finnish reporter just asked President Sauli Niinistö of Finland what favors President Trump has asked of him. There were audible gasps in the room.
—@FLCaseyDeSantis: Those who are suffering don't always know where to turn for help. This afternoon, I was honored to tour @211Broward's call center and learn more about this 24-hour, comprehensive helpline that provides real time guidance and support to those who need it.
—@MaryEllenKlas: Some big news: The employees of the Miami Herald are forming a union. It's been a difficult decade-plus for our industry, and it's now time the dedicated professionals of the @MiamiHerald, who produce award-winning journalism have a formal voice in the workplace.
—@Brooklyngfellaz: last 3 years: Congresswoman Corrine Brown convicted of fraud. FL State Rep Reggie Fullwood — pled guilty to fraud. Jax City Council members Katrina and Reggie Brown are guilty of fraud. With a straight face people are still asking why NW Jax is the way it is.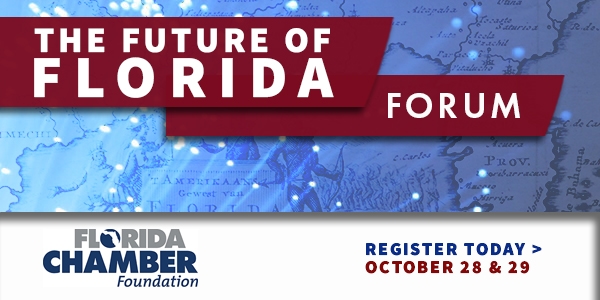 — DAYS UNTIL —
"Joker" opens — 1; NBA 2020 Preseason begins — 1; Triple Force Friday: the next generation of Star Wars products arrives — 1; CNN hosts candidate town hall on LGBTQ issues — 7; Debut of Breaking Bad movie on Netflix — 8; Fourth Democratic debate outside Columbus, Ohio — 12; New season of "The Crown" streaming on Netflix — 15; "Watchmen" premieres on HBO — 17; Florida Chamber Future of Florida Forum begins — 25; Brexit scheduled — 28; 2019 General Election — 33; 3rd Annual Florida Internet and Television FITCon starts — 35; "The Mandalorian" premieres — 50; "Frozen 2" debuts — 50; TaxWatch 40th Annual Meeting — 60; "The Rise of Skywalker" premiers — 78; 2020 Session begins — 103; Florida TaxWatch State of the TaxPayer Dinner in Tallahassee — 104; Super Bowl LIV in Miami — 122; Iowa Caucuses — 123; New Hampshire Primaries — 131; Florida's presidential primary — 166; "Black Panther 2" debuts — 216; 2020 Summer Olympics in Tokyo begin — 295; Florida primaries for 2020 state legislative/congressional races — 327; 2020 General Election — 397.
— TOP STORIES —
"Trump visits Florida today. Will impeachment be discussed" via Emily Mahoney of the Times/Herald — The onslaught of news about whistleblower complaints, cover-up allegations, subpoenas, foreign dealings and a formal impeachment inquiry provide a dramatic backdrop to Trump's planned visit Thursday to The Villages, a deep red retirement community in Central Florida. There, he's likely to receive a warm welcome despite the firestorm. The event is billed as an official White House visit, not a campaign rally. Trump is expected to sign an executive order related to Medicare and speak about health care policy. … But Trump is Trump, which means there's no telling if he'll stay on message. Known for rarely sticking to the script and engaging with crowds that chant "Send her back," this event could be an early window into how the impeachment proceedings will play into Trump's political strategy feeding off his rage against his "presidential harassment."
"Pelosi to meet with Venezuelan exiles in Florida" via Gary Fineout of POLITICO Florida — (The) House Speaker and South Florida Democrats plan to meet with Venezuelan exiles this week amid an ongoing stalemate in Congress over whether or not to offer protections to those who fled the South American country. The Trump administration has taken a hard line against the Nicolás Maduro regime and backed opposition leader Juan Guaidó, but Maduro has remained in power. … Democrats have scheduled a forum on Thursday in Weston, a town that has seen an influx of Venezuelans fleeing their country during an economic collapse that began under former President Hugo Chávez and has continued under President Nicolás Maduro. … Debbie Wasserman Schultz and Debbie Mucarsel-Powell are scheduled to attend the forum, along with Reps. Donna Shalala and Albio Sires, chairman of the Western Hemisphere subcommittee of the House Foreign Affairs Committee, and Venezuelan Ambassador Carlos Vecchio.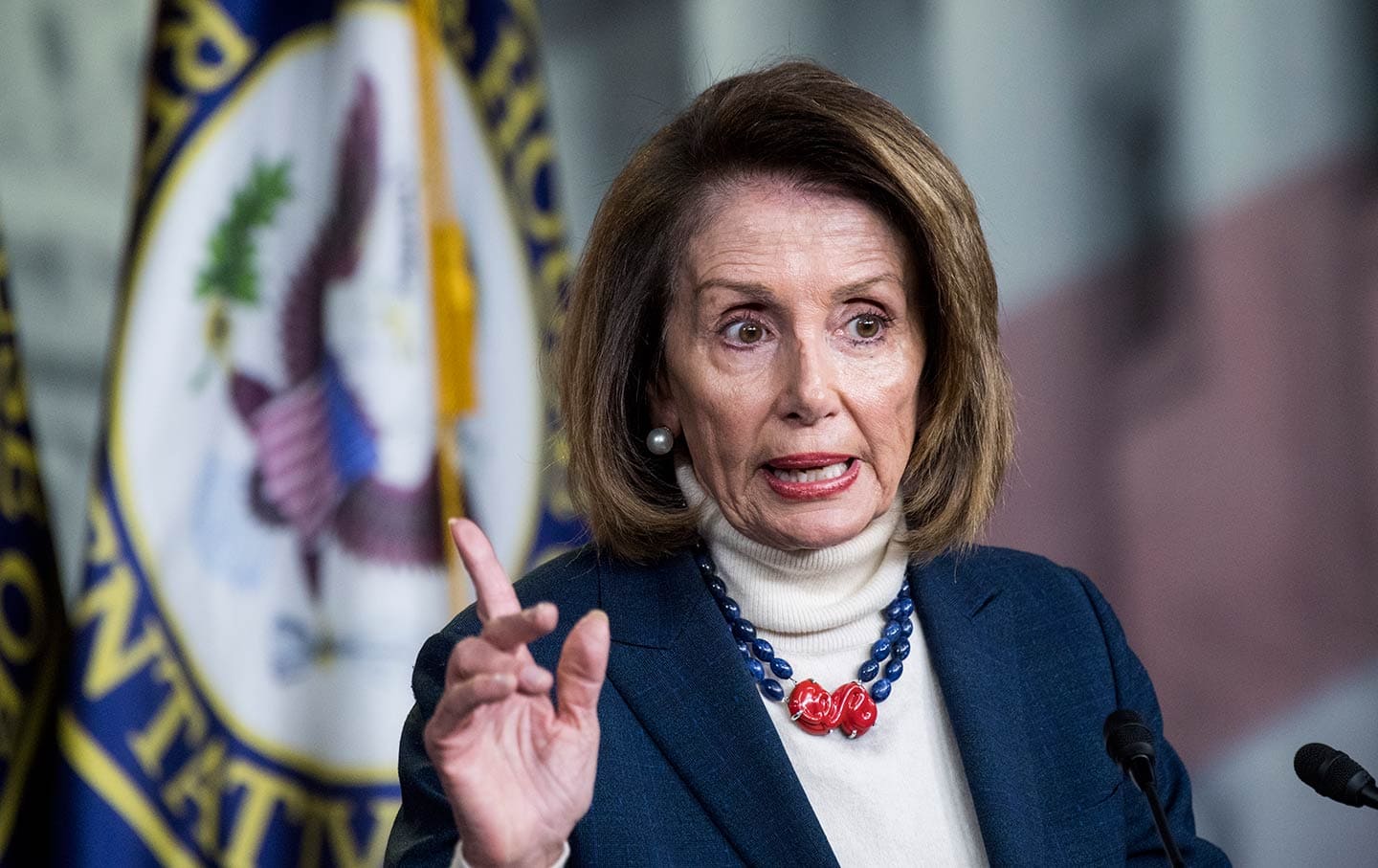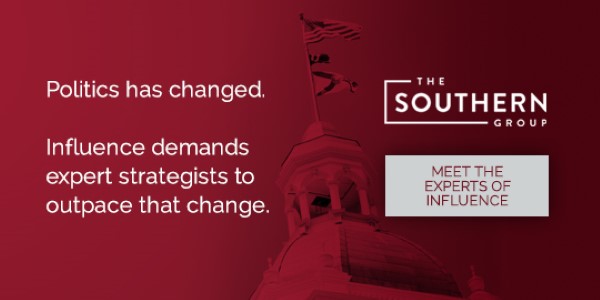 — PEACHY —
"Adam Schiff, House Intel chairman, got early account of whistleblower's accusation" via Julian Barnes, Michael Schmidt and Matthew Rosenberg of The New York Times — The CIA officer approached a House Intelligence Committee aide with his concerns about Trump only after he had a colleague first convey them to the CIA's top lawyer. Concerned about how that initial avenue for airing his allegations through the CIA was unfolding, the officer then approached the House aide. In both cases, the original accusation was vague. The House staff member, following the committee's procedures, suggested the officer find a lawyer to advise him and file a whistleblower complaint. The aide shared some of what the officer conveyed to Schiff. The aide did not share the whistleblower's identity with Schiff, an official said.
"Trump lashes out in anger as Democrats warn of legal action" via Lisa Mascaro, Mary Clare Jalonick and Jonathan Lemire of The Associated Press — Unleashing unconcealed fury about Democrats and the press, Trump railed Wednesday against the investigation into his dealings with Ukraine, hours after House Democratic leaders warned the White House to expect a subpoena for documents. Democrats accused the administration of "flagrant disregard" of previous requests and said that refusal could be considered an impeachable offense. In appearances in the Oval Office and a joint news conference with the president of Finland, Trump displayed an unusual show of anger as he defended what he has called his "perfect" phone call with Volodymyr Zelenskiy. He suggested, without evidence, that House intelligence committee Chairman Adam Schiff may have committed treason, and, again without evidence, labeled Joe Biden and his son "stone-cold crooked."
"Trump uses Rick Scott quote to defend Ukraine call — but that's not what Scott said" via Alex Daugherty of the Miami Herald — "I heard Rick Scott today say that was a perfect conversation," Trump said. "How can they impeach him with that conversation? He read it, he's a very smart guy from Florida, Rick Scott. And he said that was a perfect conversation, how can you impeach somebody on that conversation?" But Scott, a Republican who makes frequent TV appearances and rarely strays off message, never said Trump's phone call was a "perfect conversation."
"Support for impeaching Trump hits new high" via Steven Shepard of POLITICO — A batch of recent polling confirms the Democratic impeachment push is gaining steam — including a new POLITICO/Morning Consult survey that shows for the first time that more voters support than oppose proceedings to remove Trump from office. The uptick is primarily among Democrats, as Republican voters surveyed continue to have Trump's back. In the POLITICO/Morning Consult poll, 46 percent of voters said Congress should begin impeachment proceedings vs. 43 percent who said they should not. Eleven percent had no opinion. That support represented a 3-point bump from last week when voters were evenly split.
"Tense relationship between William Barr and Rudolph Giuliani complicates Trump impeachment defense" via Rebecca Ballhaus, Sadie Gurman, Andrew Restuccia and Michael Bender of the Wall Street Journal — Trump had just avoided criminal charges with the release of former special counsel Robert Mueller's report on Russian electoral interference. But Giuliani was on television attacking former White House counsel Don McGahn, a longtime friend of the attorney general who had testified to investigators about some of the most notable incidents in the report, including Trump's efforts to seek Mueller's dismissal. Why, Barr wanted to know, was the president's private lawyer making a spectacle of himself rather than declaring victory in the Mueller investigation and moving on, according to a person who paraphrased the conversation. Barr wanted the president to tell Giuliani, in effect, to knock it off. Trump is receiving advice from two very different lawyers.
"Trump's Ukraine mess leads to anxiety in Pence world"  via Michael Warren of CNN — Vice President Mike Pence's last-minute September meeting with the Ukrainian President has pulled him into a mess he has worked hard to avoid: a crisis involving his boss, President Trump. Rather than traveling to Warsaw, Poland, last month to meet with Ukrainian President Volodymyr Zelensky, Trump decided to stay home to track the damage from Hurricane Dorian. In his place he sent Pence, whose face-to-face meeting with Zelensky now puts him at the heart of events that led to the impeachment inquiry by the House of Representatives.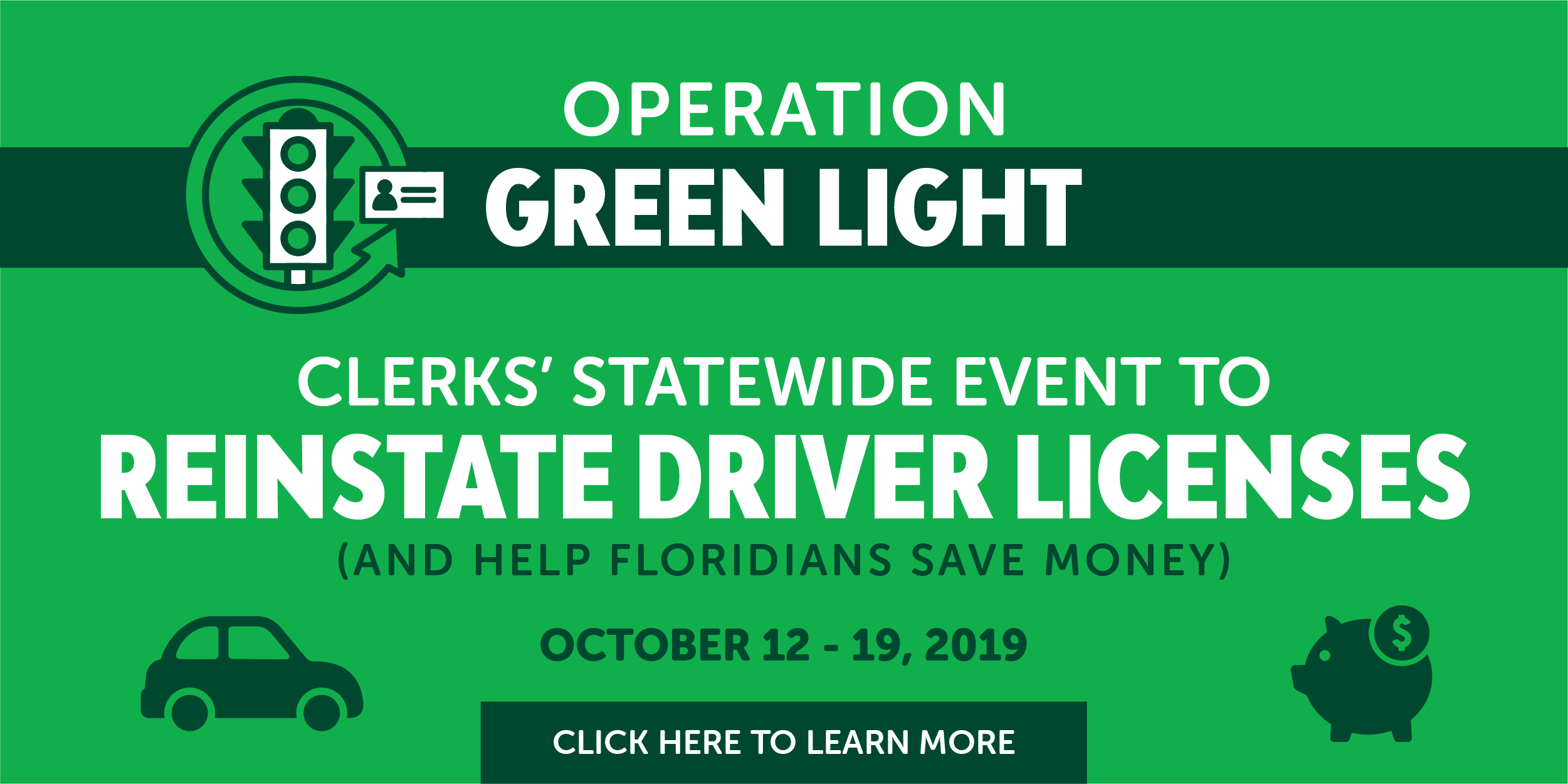 — DATELINE: TALLY —
"Casey DeSantis announces new opioid grant money, help for addicted moms" via Ryan Nicol of Florida Politics — DeSantis also says the state will receive a $58.8 million federal grant to help deal with the opioid problem. DeSantis made the announcement at Memorial Regional Hospital in Hollywood. Joining her was Lt. Gov. Jeanette Núñez, Surgeon General Scott Rivkees and other state officials. "As a mother of two children and now pregnant with our third, this really does hit home for me," DeSantis said. "Instead of innocent cries, babies born addicted shriek in a high-pitched scream of pain. They endure seizures as their muscles flex uncontrollably. They deal with fever, diarrhea, difficulty breathing. They can't be soothed. They have trouble eating. They can't sleep. They're in pain as they endure the cruelty of going through withdrawal."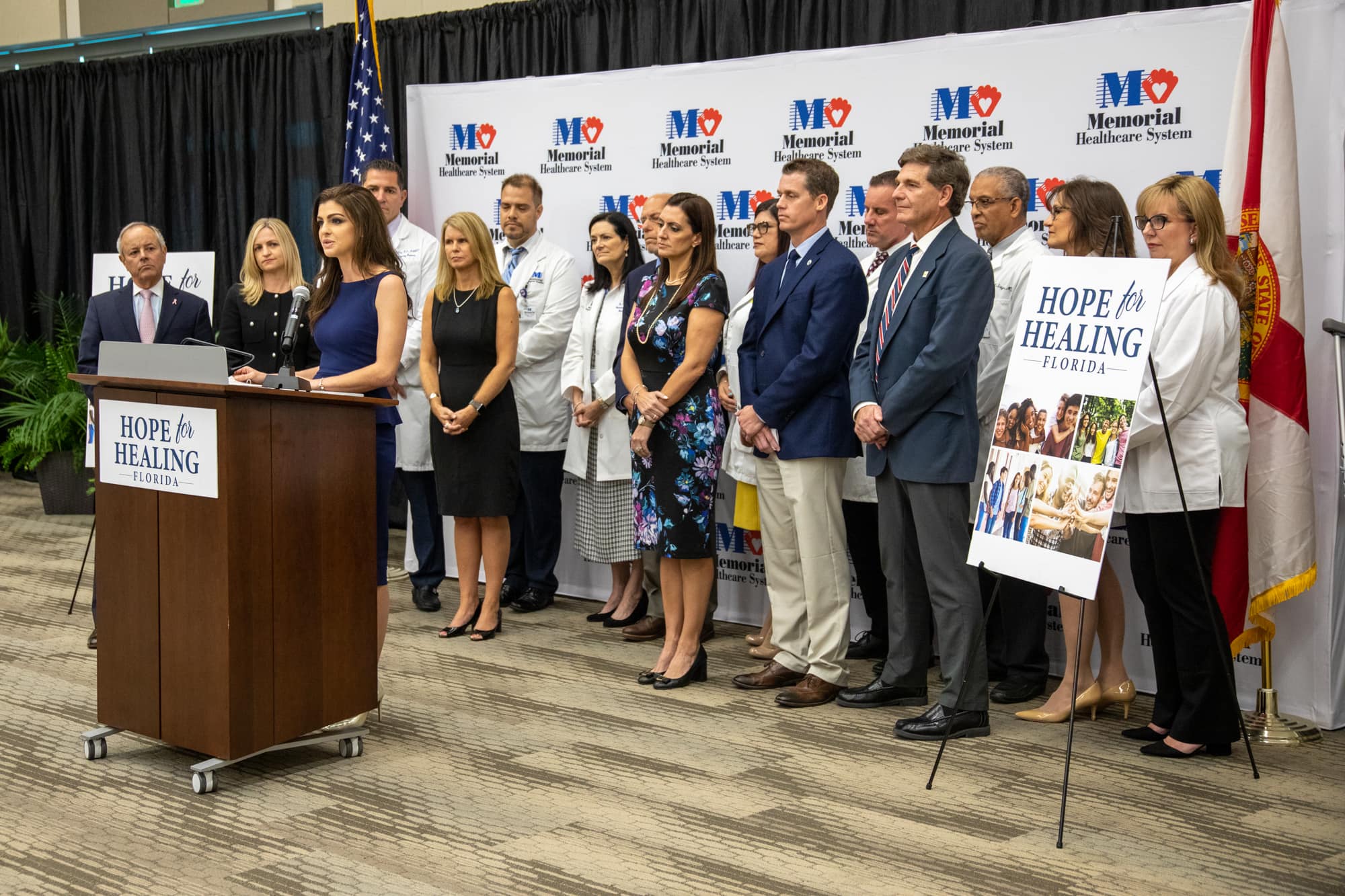 "Nikki Fried to roll out climate change priorities" via the News Service of Florida — Warning of more significant coastal flooding and more powerful hurricanes, the package will address issues such as renewable energy, farm resilience, climate adaptation, new funding sources and financial incentives, Fried said as she helped open the Florida Energy and Climate Summit in Tampa. "Wetter wets, drier dries, higher temperatures are reshaping our land, our water and our cities, and meanwhile, our federal government has left us stranded," Fried, the lone statewide elected Democrat, said. "It's time, as the third-largest state, the third with the most energy usage, to start preparing for the future of our state and our country."
"Five applicants selected to interview for OFR top job" via Florida Politics — The Governor and Cabinet will interview five applicants for the position of Commissioner of the state's Office of Financial Regulation (OFR). Aides to Gov. Ron DeSantis, Attorney General Ashley Moody, CFO Jimmy Patronis and Agriculture Commissioner Nikki Fried met Wednesday in advance of an Oct. 22 meeting. That's when the Governor and Cabinet will collectively interview and appoint the next OFR head. Left out was Linda Charity, a former OFR official who served as interim commissioner twice, and the only recent applicant not to be called for an interview.
"Floridians could openly carry guns without a license under proposal from lawmaker" via Gray Rohrer of the Orlando Sentinel — The measure, called "constitutional carry," is already in place in 16 other states. It would allow lawful gun owners to carry weapons openly without a license in places where concealed guns are currently allowed. "Somebody should be able to exercise [their Second Amendment] right without a cost," said Sabatini. "I don't believe if somebody wants to defend themselves they should have to garner the permission of the government."
"Erin Grall files House version of parental consent bill" via Jacob Ogles of Florida Politics — The Vero Beach Republican filed legislation (HB 267) that would set up penalties for doctors performing abortions without one parent or guardian's permission. Grall sponsored a similar measure in the 2019 Legislative Session, and got it passed in the House. At the time, Grall said it's wrong for a girl to be able to undergo a major medical procedure without a parent involved in decision-making. Florida law today requires parents or guardians to be notified when a minor has an abortion, but girls can elect for an abortion with or without a parent's consent. "Parents have a fundamental right in the upbringing of their children," Grall argued before the House Health Quality Subcommittee earlier this year.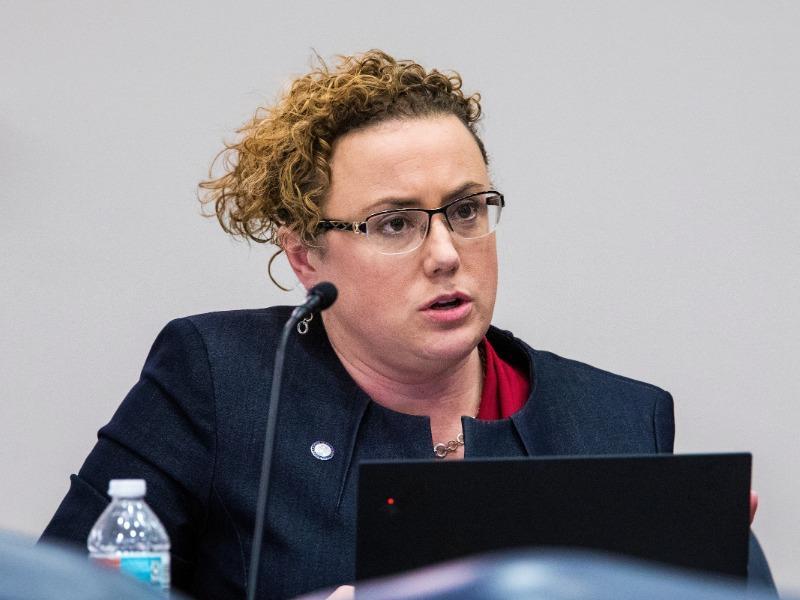 "Mike Hill filed six-week abortion ban similar to Georgia's law" via Jess Nelson of the Miami New Times — Hill — a man who claims God speaks to him — filed the legislation, known as HB 271. The bill would effectively ban all abortions in Florida after six weeks and remove all exceptions, including instances of rape and incest, or if a woman's life was at risk if the pregnancy were brought to full term. The bill would also make abortion a felony in the third degree, which is punishable by up to five years in prison. It's unclear if the law would apply to patients or only to abortion providers. As currently written, the bill says that "any person who willfully performs, or actively participates in, a termination of pregnancy" would violate the law.
"Education funding criticized at Manatee legislative delegation meeting" via Zac Anderson of the Sarasota Herald-Tribune — School spending proved to be a point of contention at a Manatee County Legislative Delegation meeting that also touched on issues such as improving water quality and upgrading local roads and other infrastructure. Manatee County School Board Chair Dave Miner and Manatee Education Association president Patricia Barber both argued that Florida schools are significantly underfunded. Miner said the inadequate funding is contributing to a big shortage in qualified teachers.
Delegation meets — The Palm Beach County Legislative Delegation holds a local bill and public hearing in advance of the 2020 Legislative Session, 9 a.m., Norton Museum of Art, 1450 S Dixie Hwy, West Palm Beach.
Happening today — The Florida Public Service Commission meets to consider implementing a new law that expands the use of underground power lines across the state, 9:30 a.m., Betty Easley Conference Center, 4075 Esplanade Way, Tallahassee.
"Lobbying urged on changes to disabilities program" via Christine Sexton of the News Service of Florida — Agency for Persons with Disabilities Director Barbara Palmer and Agency for Health Care Administration Secretary Mary Mayhew met with advocates and providers and went over 11 recommendations to change the so-called iBudget program. The meeting came a day after the recommendations were submitted to legislative leaders. While the recommendations would make cost-saving changes — including capping services — much of the redesign could shift costs of caring for people with disabilities away from the Agency for Persons with Disabilities and to the Agency for Health Care Administration. Dina Justice, whose daughter has developmental disabilities, asked Palmer "what is your plan B" if the Legislature rejects the recommendations.
"James Madison Institute weighs in on genetic testing issue" via Drew Wilson of Florida Politics — During the 2019 Legislative Session, a measure was introduced that would have barred life insurers from using — in any form, even if it is part of the medical record — the results of genetic test results when underwriting a policy. … On the consumer side, DNA testing companies such as 23andMe would be barred from selling, releasing or sharing a patient's genetic code — not even a snippet — unless they obtain a prior authorization and a written request from the customer. The Senate's genetic testing bill died in committee. The House version, which had a more consumer-centric approach, cleared that chamber but did not get a vote in the Senate. The new JMI paper warns that Florida will become a haven for those wanting to scam the system. It reads "If such prohibitions are enacted at a state level, the first state to pass such a ban would be at a disadvantage due to adverse selection. Individuals who uncover the potential for contracting cancer in their future may travel to the state with the ban in order to open a policy."
— STATEWIDE —
"Florida's climate czar pays a visit to Miami-Dade. Does it signal new state support?" via Alex Harris of the Miami Herald — Florida's first-ever climate change czar visited Miami-Dade and local leaders hope the newly created role signals a new era of help from Tallahassee in the difficult — and expensive — battle to adapt to rising seas. "We've been kind of flying by ourselves here for a while," said Miami-Dade Mayor Carlos Gimenez. DeSantis appointed Julia Nesheiwat to be the state's first chief resilience officer. Her job is to help the most vulnerable state in the nation prepare for sea-level rise. South Florida alone expects two feet of sea rise by 2060. Since then, she's begun a "listening tour" of the state's 67 counties and other entities that deal with keeping the rising sea at bay.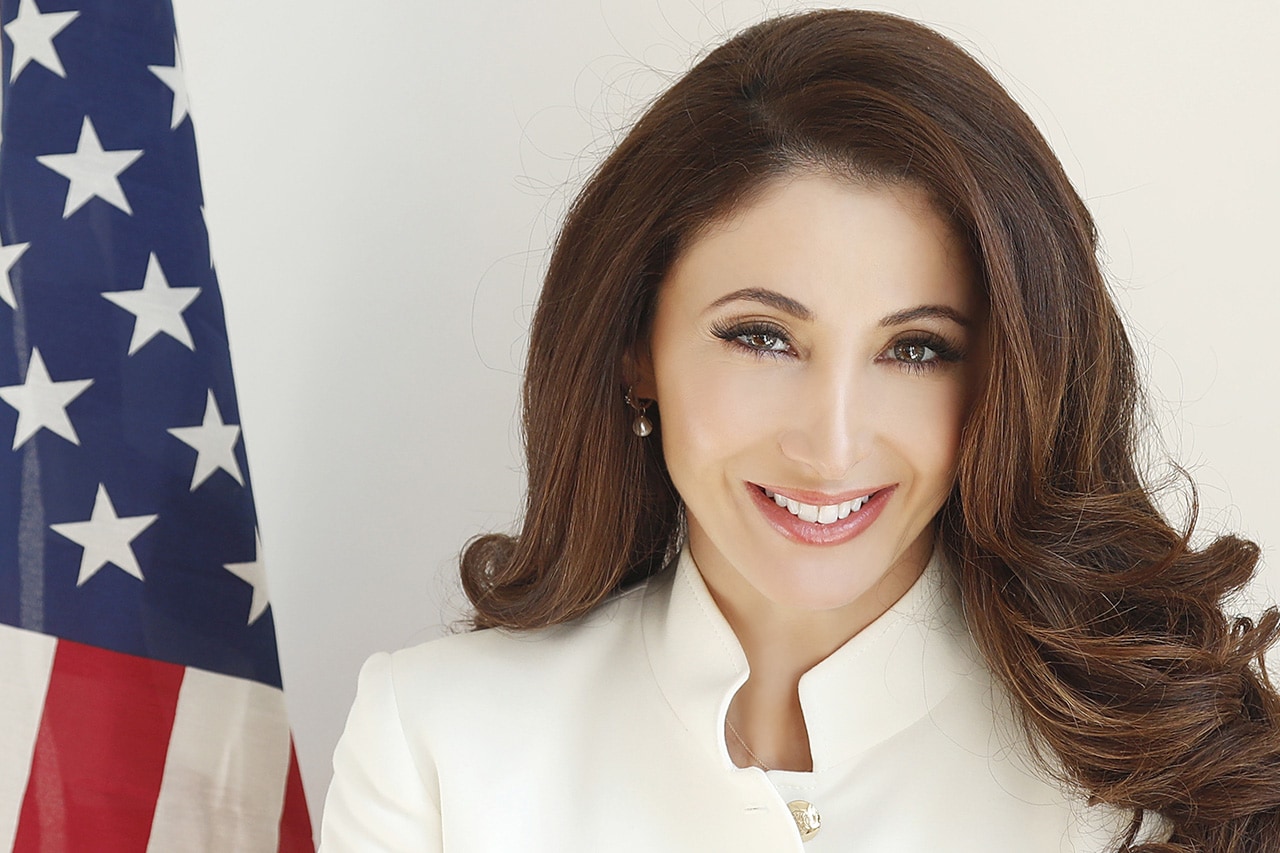 "Consumer confidence rebounds in Florida" via John Hielscher of the Sarasota Herald-Tribune — After plunging in August, consumer confidence rebounded last month in Florida as attitudes improved about future economic conditions. The University of Florida's Consumer Sentiment Index rose 3.9 points to 93.3 in September from a revised August figure that had marked the largest decline in more than four years. Four of the five components that make up the index increased in the report, which tracked the University of Michigan's U.S. reading for the month. Floridians' opinions about current economic conditions were mixed. Perceptions of personal financial situations now compared with a year ago decreased from 87.3 to 86.7. But sentiment as to whether now is a good time to buy a major household item rose from 99.6 to 105.
Florida backs T-Mobile, Sprint merger — Florida is joining six other states and the White House in supporting the proposed merger of T-Mobile and Sprint, Matt Dixon of POLITICO Florida reports. Attorney General Ashley Moody said merging the two telecommunications giants would provide a needed boost to rural high-speed connectivity. "Today, we joined with the DOJ and other states in supporting a merger that is a win for all Floridians, especially those who live in our rural regions," she said. "Among other things, Panhandle areas devastated by Michael will have fortified cell towers to better protect communication during and after storms." While Florida is backing the plan, attorneys general from 20 other states have sued to block the $26 billion merger.
"North Carolina GOP official pleads guilty in case of Florida insurer" via Matt Dixon of POLITICO Florida — A former Republican official from North Carolina pleaded guilty to making false statements to the FBI as part of an investigation into a man who became one of Florida's biggest GOP donors. Robert Hayes, the former head of the North Carolina Republican Party, told a North Carolina judge he lied to federal investigators who were looking into a scheme to bribe an insurance commissioner. Federal investigators allege that the bribes were paid in exchange for action that would benefit insurance companies owned by Greg Lindberg, a North Carolina businessman who gave $700,000 to Florida Republicans during the 2018 election cycle.
Happening today — The Florida Fish and Wildlife Conservation Commission concludes a two-day conference with an examination of new rules regarding elephant rides and a proposed ban on importing whole deer carcasses and parts to reduce the chances of bringing Chronic Wasting Disease into Florida, 8:30 a.m., Radisson Resort at the Port, 8701 Astronaut Blvd., Cape Canaveral.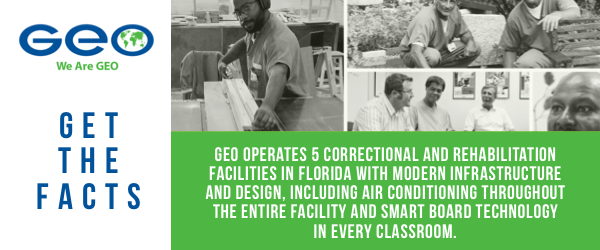 — NOTES FROM ELSEWHERE —
What Janet Cruz is reading — "Strict new limits on chemicals in New Hampshire water take effect" via New Hampshire Public Radio — New state limits are now in effect for 'PFAS' chemicals in public drinking water supplies. The now-common industrial contaminants have been linked to health risks. New Hampshire's new standards are the nation's strictest, and largely the first of their kind.
What Kionne McGhee is reading — "Pennsylvania taking steps toward its own 'Fair Pay to Play Act' " via The Pittsburgh Post-Gazette — On the heels of a similar California law, Pennsylvania House members Dan Miller and Ed Gainey … have circulated a bill, the Pennsylvania "Fair Pay to Play Act. It would enact many of the same proposals its California counterpart; namely, that college athletes would be able to sign endorsement deals, ink licensing contracts and profit off their name, likeness and image. The legislators are seeking bipartisan support for the bill before formally introducing it.
What Karen Woodall is reading — "Lobbying disclosure law struck down" via Albany Times-Union — A federal judge has struck down a sweeping state law that required nonprofits engaging in lobbying to disclose far more information about their donors than previously called for. Gov. Andrew M. Cuomo's administration had pushed the measure. The law — passed at 3 a.m. on the final night of the 2016 legislative session — was widely viewed as having been targeted toward government reform groups that have been critical of Cuomo.
— HAPPENING TODAY —
REBUILD 850 to update Hurricane Michael recovery — Nearly one year after Category 5 Hurricane Michael devastated large swaths of Northwest Florida, REBUILD 850 leaders, partners and public officials will update the progress of recovery and highlight the continuing need for assistance in the areas severely impacted by the storm. State Sen. Bill Montford and REBUILD 850 co-chairs will join with partner organizations for a news conference, 11 a.m. Eastern time, Florida League of Cities Building at Kleman Plaza 1st Floor, Sittig Hall, 301 S. Bronough Street, Tallahassee.
— D.C. MATTERS —
"'A presidency of one': Key federal agencies increasingly compelled to benefit Trump" via Philip Rucker and Robert Costa of The Washington Post — The President's personal concerns have become priorities of departments that traditionally have operated with some degree of political independence from the White House — and their leaders are engaging their boss's obsessions. Trump's moves underscore his transformation as president. He arrived in Washington a neophyte uncertain about how to operate the machinery of government. But now, in his third year in office, Trump has grown confident about exercising power, disposing of aides who acted as guardrails and elevating those who prove their loyalty by following his orders. As the president said last month after John Bolton's abrupt exit as national security adviser, "It's very easy actually to work with me. You know why it's easy? Because I make all the decisions."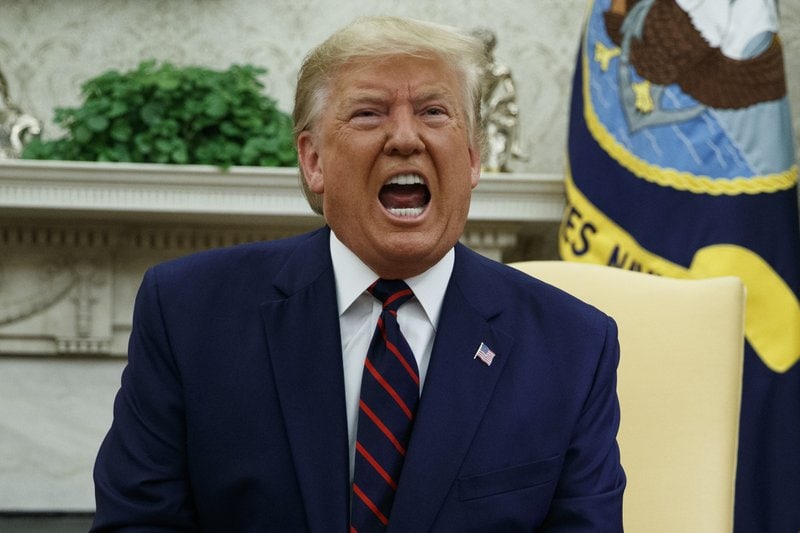 "Trump comes to The Villages to 'protect' Medicare" via Mark Skoneki of the Orlando Sentinel — During his speech, Trump is expected to announce an executive order titled "Protecting Medicare from Socialist Destruction." DeSantis, a key Trump ally, is scheduled to attend. The event, which comes as the House ramps up its impeachment inquiry against Trump, will be held at 1:30 p.m. at the 1,000-seat Sharon L. Morse Performing Arts Center. The Villages is considered prime Trump country, where voters overwhelmingly supported his election to the White House in 2016.
Assignment editors — A coalition of seniors' advocates and local Democratic leaders will highlight Trump's broken promises on Medicare ahead of his event in The Villages. The event will feature members of the Florida Alliance for Retired Americans, the Sumter Democratic Executive Committee and local seniors and retirees, 9:30 a.m., The Sumter Democratic Executive Committee headquarters, 300 South Main St, Wildwood.
"'Catastrophe': Mario Díaz-Balart recounts visit to Bahamas following Hurricane Dorian" via Ryan Nicol of Florida Politics — While he says the visit was overwhelming, Díaz-Balart also praised efforts from the United States Agency for International Development (USAID) to help the island nation recover. "Some parts of the Bahamas have some of the worst damage I've ever seen," Díaz-Balart said. "I am immensely proud of the United States' immediate response to address the urgent needs in the wake of Hurricane Dorian. While on the ground, I saw firsthand the dedicated efforts of USAID, the U.S. Coast Guard, [Customs and Border Protection], humanitarian organizations, and many others, who are helping those in need. In the face of such devastation, it was humbling to see the generosity of the American people."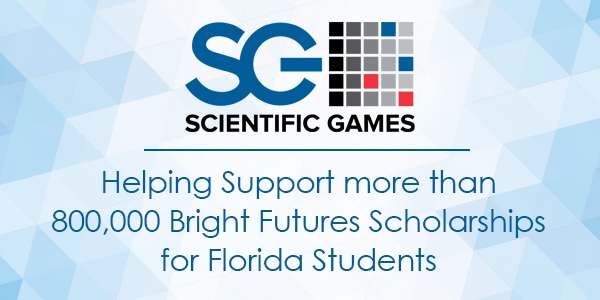 — 2020 —
"Trump campaign accuses Dems of 'coup' in new campaign ad featuring Joe Biden, Schiff, 'Squad'" via Ronn Blitzer of Fox News — Trump's 2020 campaign launched a new ad that takes on Democrats' impeachment efforts, accusing them of staging a "coup" to oust the president. "Democrats are trying to undo the election regardless of facts," the ad opens, displaying images of House Speaker Nancy Pelosi, House Judiciary Chairman Jerrold Nadler, Schiff and members of the "Squad" of freshman congresswomen with whom Trump has feuded, including Reps. Alexandria Ocasio-Cortez, Rashida Tlaib and Ilhan Omar. House Minority Leader Kevin McCarthy added his name to a resolution calling for Schiff to be censured.
To view the ad, click on the image below:
"Elizabeth Warren gets 'dramatic shift' in support from black voters" via Maya King of POLITICO — A Quinnipiac University national poll showed Warren winning 19 percent of the African American vote — a 9-point jump over the poll's August results. In the latest Morning Consult poll, she's up by five percentage points with black voters since August. Those advances have played a role in her surging overall numbers, which have seen Warren expand her lead over the African American candidates in the primary and even overtake Joe Biden and Sen. Bernie Sanders in some state and national polls. "It's certainly a dramatic shift that had to be noticed by the Biden campaign — and also Sanders, [Kamala] Harris and [Pete] Buttigieg," said Tim Malloy, Quinnipiac's polling analyst.
"Bernie Sanders has heart stent surgery after chest discomfort" via Holly Otterbein of POLITICO — Sanders experienced chest discomfort during a campaign event on Tuesday and had two stents inserted to address a blockage in an artery, his campaign announced. "Sen. Sanders is conversing and in good spirits. He will be resting up over the next few days," senior adviser Jeff Weaver said in a statement. "We are canceling his events and appearances until further notice, and we will continue to provide appropriate updates."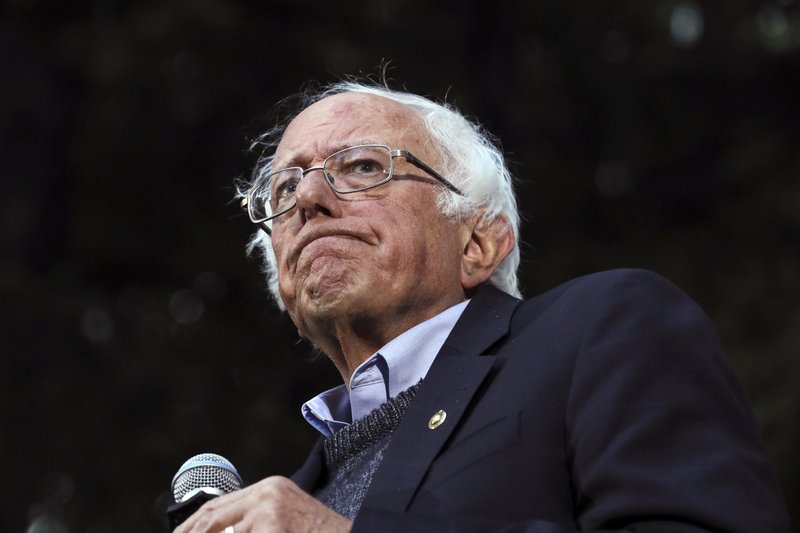 "Andrew Yang raises $10 million in third-quarter" via Zach Montellaro of POLITICO — Yang raised $10 million in the third quarter of the year — a huge jump in support for the outsider Democratic presidential candidate. The haul far outpaces the $2.8 million Yang raised in the second quarter, as he has started to outpace sitting senators and other elected officials in polls. Yang finished September with more than $6 million in the bank, his campaign said. The haul puts him firmly amid the top fundraisers in the Democratic field, likely cementing his place in the campaign through at least the first caucuses and primaries next year. He is just the sixth Democratic candidate to break the eight-figure mark in a quarterly fundraising period this year, joining Sanders, Buttigieg, Harris, Biden and Warren.
"Republicans changing delegate rules to prevent discord at convention" via Maggie Haberman and Annie Karni of the New York Times — On Tuesday, state Republican parties submitted to the national committee their delegate allocation plans, the methods by which they will choose and bind delegates who attend the convention as their representatives. In 37 states and territories, there have been changes to the rules that will all but stamp out the possibility of any raucous divide on the convention floor. … The new delegate guidelines are the culmination of a 10-month effort by Trump advisers to strengthen the president's grip on the Republican Party ahead of the general election. It means that even if the three candidates challenging Trump in the Republican primary gain vote shares, they almost certainly won't translate into speeches or jeers from supporters of these candidates when the convention is taking place.
— THE TRAIL —
"Hospitality industry head Carol Dover says minimum wage was never intended to be a living wage" via Janelle Irwin of Florida Politics — Carol Dover, president and CEO of the Florida Restaurant and Lodging Association, is firing back at Orlando attorney John Morgan over his push to put a $15 minimum wage question on the 2020 ballot. But Dover's fight is about more than headline-making quips. "Almost our entire group believes that maybe the current minimum wage is too low, but that $15 an hour is too high," Dover said.
Make it Legal gathers more than 100,000 petition signatures in 20 days — Preliminary counts of ballot signatures show that in just the first 20 days of their efforts, Make it Legal Florida has gathered more than 100,000 petition signatures from Florida voters who support regulated adult use marijuana. The group must submit 76,632 verified signatures for judicial review, and 766,200 total in order to make a ballot position. The proposed amendment would allow adults 21 and older in Florida to purchase cannabis for any reason from current and future licensed and regulated Medical Marijuana Treatment Centers (MMTCs), as long as it is in childproof packaging and not advertised to anyone younger than 21. Learn more at www.MakeItLegalFlorida.com.
"Miami-Dade Dems Vice Chair Ricky Junquera files for HD 118 contest" via Ryan Nicol of Florida Politics — Junquera, who currently serves as the Vice-Chair of Outreach for the Miami-Dade Democratic Party, has filed to run against GOP state Rep. Anthony Rodriguez in House District 118. "The people of House District 118 deserve a leader who's going to stand up to Trump's harmful immigration agenda and fight back against climate change," Junquera said in a statement announcing his run. "Rodriguez voted for anti-immigrant legislation that forces state and local law enforcement to work with agents to detain people. Democrats have fared well in HD 118 in past cycles and are looking to flip the seat back after Rodriguez ousted former Rep. Robert Asencio by two percentage points last year.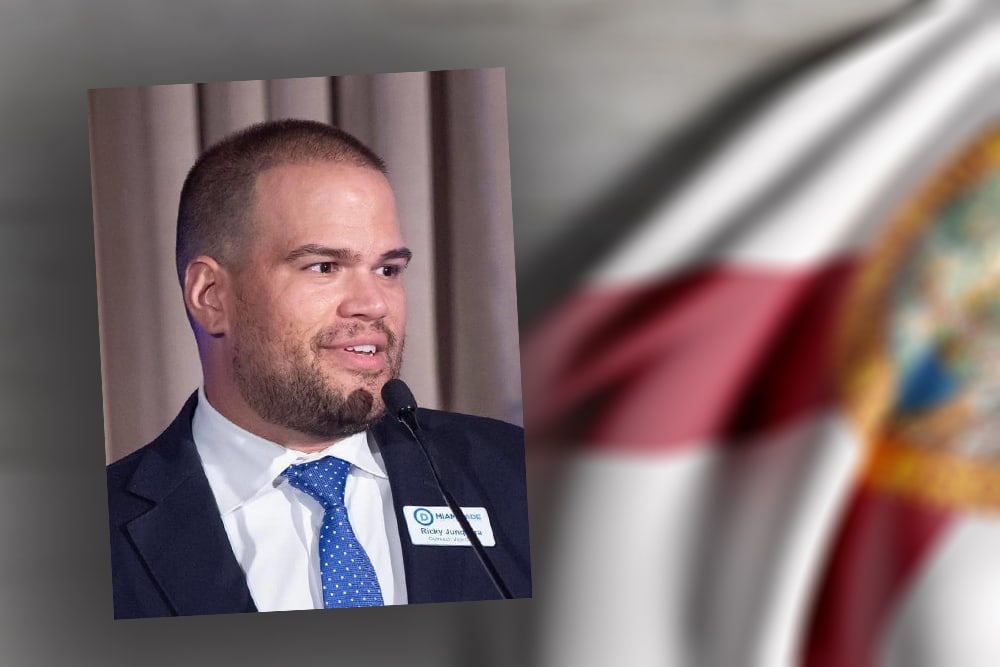 "A fourth county commissioner jumps into the 2020 race for Miami-Dade mayor" via Doug Hanks of the Miami Herald — Miami-Dade Commissioner Jean Monestime on Wednesday filed to run for county mayor in 2020, the fourth member of the board to seek the open seat created by the departure of a term-limited Carlos Gimenez. The first Haitian-American to serve as commission chairman, Monestime comes to the increasingly crowded race with a legislative record centered around fighting poverty and narrowing the prosperity gap while representing one of the poorest districts in the county."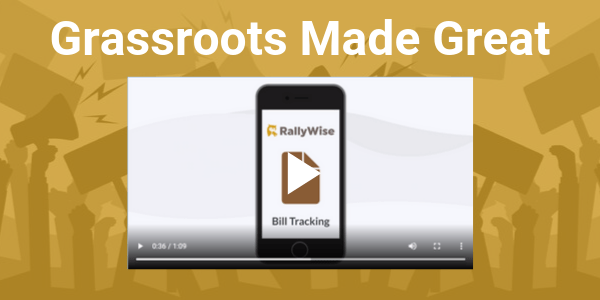 — LOCAL —
"J.T. Burnette faces new allegations as DoubleTree Hotel is dragged into public corruption probe" via Jeff Burlew of the Tallahassee Democrat — One of the most iconic buildings in Tallahassee – the DoubleTree Hotel – is at the center of new allegations revealed by a federal grand jury late Wednesday in the ever-growing public corruption case.  The grand jury issued a superseding indictment against local businessman John "J.T." Burnette, who was initially indicted in May on charges of racketeering, extortion, mail fraud and false statements. Burnette was swept up in the same investigation that led to guilty pleas in August from former City Commissioner Scott Maddox and former Downtown Improvement Authority director Paige Carter-Smith. The indictment includes new allegations against Burnette but not any new charges. The 27-page document says Burnette, the former owner of the Hotel Duval and current owner of the DoubleTree Hotel, caused a company to pay $110,000 in exchange for Maddox declaring a conflict and not voting on a matter in 2014 involving a rival hotel project. The indictment identifies the business only as Company A.
"Witnesses appear before federal grand jury in Tallahassee public corruption probe" via Jeff Burlew of the Tallahassee Democrat — Witnesses in Tallahassee's long-running public corruption probe were summoned to the U.S. District Courthouse on Wednesday to testify before a federal grand jury. It was a sure sign that the investigation didn't end with the guilty pleas of Maddox and Carter-Smith. … Among those spotted going into the courthouse were Gary Yordon, a one-time friend of Maddox and former employee of his Governance, Inc., firm; Melissa Oglesby, president of construction management firm KaiserKane, Inc., which had dealings with the Community Redevelopment Agency; and Trey Gardner, a vice president at G.M. Hill Engineering, former vice president at KaiserKane and a former business partner of Burnette.
"Mystery date: Who is Ricky the politician?" via Scott Powers of Florida Politics — On "Second Date Update" segment of the Obie and Ashley Show, on Orlando's country station K-92.3, someone identified only as "Ricky the Politician" called in, and the woman involved, for about seven minutes. His problem: his first date didn't go as well as he had thought it did. He wants a second date. "I would really very much like the opportunity to speak with her and hopefully set up another date," he said. He wanted his identity protected. The station got the woman on the phone, though she nearly outed him at one point. Who is Ricky the Politician? And why would a lawmaker call Orlando's No. 1 country station to try to get help to fix a date gone bad?
To hear the clip, click on the image below:
"Critics question Orlando airport attorney's family and business ties to OIA contractor" via Jason Garcia and Beth Kassab of the Orlando Sentinel — In January 2009, about a month after Marcos Marchena was named the top attorney for the agency that runs Orlando International Airport, he helped some family members start a new company. Within three years, the company, called Verde Construction Managers LLC, was getting work at the airport. In the decade since it was created, the company has built or renovated three spas, two duty-free stores, a frozen yogurt shop and a news store, according to the company's Facebook page. Verde also won a highly contested continuing contract from the Greater Orlando Aviation Authority, the agency that runs the airport. While it was doing business at the airport, records show Verde Construction Managers was also working with Marchena.
"Electronic Arts will move headquarters to downtown Orlando's Creative Village" via Marco Santana of the Orlando Sentinel — Electronic Arts plans to move its Central Florida headquarters from Maitland to downtown Orlando, potentially as soon as 2021, creating an anchor for what Mayor Buddy Dyer envisions will become a digital media hub. EA could reap as much as $9 million in property taxes under the deal. The company is seeking to move its 700 employees to a planned $62 million, 180,000-square-foot, five-story office building that will be built on a 1.8-acre parcel at the new Creative Village downtown, according to documents posted to the City Council agenda.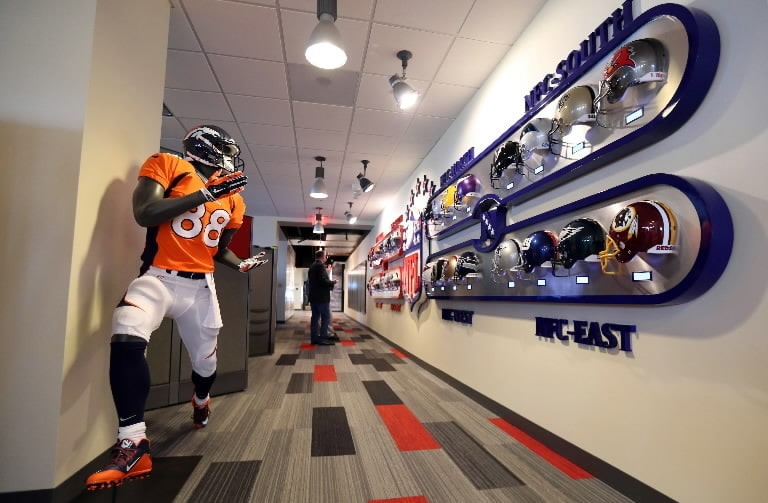 "Coral Gables appeals Styrofoam ban to Florida Supreme Court" via Zach Schlein of Law.com — The 3rd DCA issued an opinion ruling Coral Gables' local ordinance banning the sale and use of polystyrene could not be enforced under existing state law. Now, the city is drafting a motion to invoke the jurisdiction of the Florida Supreme Court. The move follows an August vote by the Coral Gables City Commission to appeal the 3rd DCA's order. According to Coral Gables City Attorney Miriam Ramos, the decision to petition the Florida Supreme Court was born out of necessity. "We asked the Third DCA to certify the question to the Florida Supreme Court, and our motion was denied," Ramos told the Daily Business Review.
"Jaguars owner investing in national Black News Channel" via Brendan Farrington of the Associated Press — Jacksonville Jaguars owner Shad Khan disclosed Wednesday that he will be the majority investor in the nation's only 24-hour news network aimed at African American viewers, giving the network a deep pocket as it launches next month. The network has been in the works for years and an announcement about its launch was made earlier this year. But Khan's backing gives it a substantial boost. "I am a big believer in the fact that we have a number of communities, obviously especially the African American, who are underserved," Khan said in a phone interview. "We know the mission, but I'm hoping that as time goes on this becomes a bridge to connect all the cultures, including obviously south Asian, which I am. This is a great worthwhile cause. I want to see it happen."
"Whiter schools get more funding in Miami-Dade, report shows" via Manuel Madrid of the Miami New-Times — A new report by the nonprofit Education Reform Now shows that racial-based funding gaps exist in eight of Florida's ten largest school districts, including Miami-Dade County. Although most local schools have a large proportion of nonwhite students, the racial funding gap in Miami-Dade was the largest of the school districts included in the report, and it wasn't even close. Miami-Dade schools with the highest percentage of nonwhite students receive an average of $3,400 less per student than schools with fewer nonwhite students — a more than 27 percent difference in funding. "Take a standard class size of, say, 25 students. That's an $85,000 difference in funding — for just one classroom," says Charles Barone, one of the report's authors. "Just imagine what you could do with that money."
"Miami gives scooters two more months in trial" via Gabriel Poblete of Miami Today — With the first six months of a pilot program wrapped up, the Miami City Commission last week voted to renew the scooter program two more months. The second iteration has added measures to address safety concerns, as emphasized by Chairman Ken Russell, whose district will continue being the sole area of scooter operation in the city, He made floor amendments during the meeting, allowing scooter vendors to maintain their fleet size, protecting the Deco Bicycle dock stations from encroachment by scooters, and ordering the administration to run two spot checks a month to verify the data. Stripped from the pilot after objections from Wifredo "Willy" Gort was a proposed ancillary program that would have allowed motorized bicycles in the district.
"Taxpayers could pay millions in legal fees for ex-Miami Lakes mayor acquitted of bribery" via David Ovalle of the Miami Herald — Former Miami Lakes mayor Michael Pizzi, acquitted in a federal corruption case five years ago, may get taxpayers to pay his legal bills after all. A Miami appeals court on Wednesday overturned a judge's decision to quash Pizzi's lawsuit against the town seeking at least $2.5 million to pay his defense attorneys' bills.
"Universal Orlando employee fired for flashing white power sign in family photo: report" via Richard Tribe of the Orlando Sentinel — A Universal Orlando employee was fired after a family found photos and video of the employee dressed as Gru from "Despicable Me" flashing what is recognized as a white power symbol, according to a report from USA Today.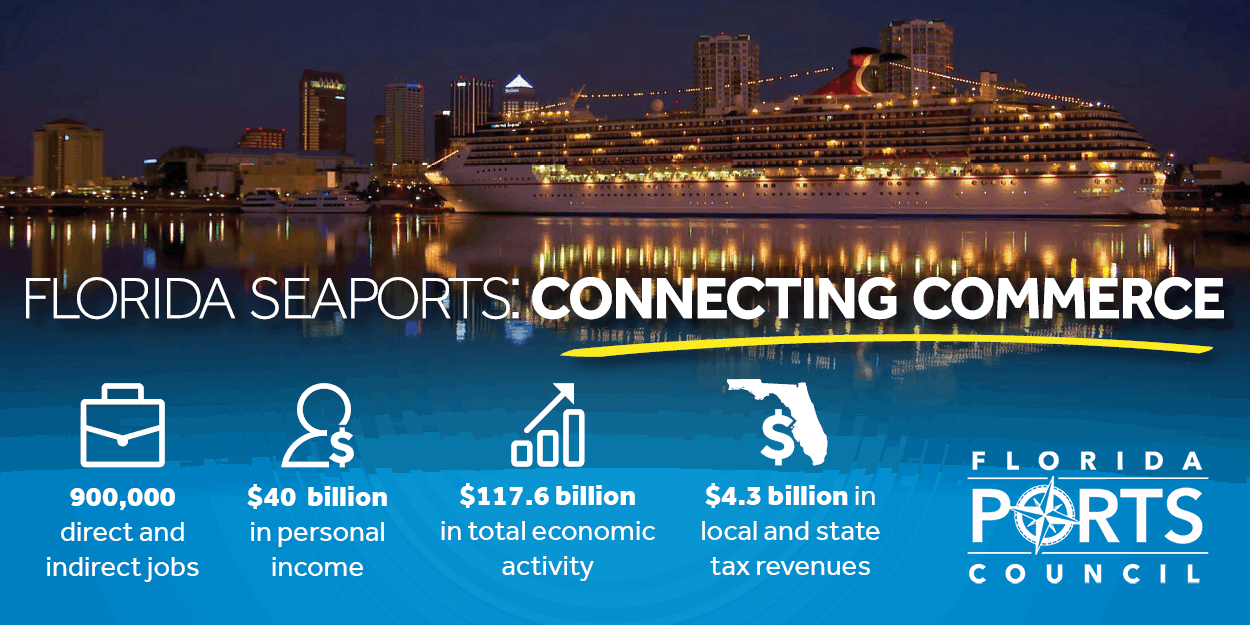 — OPINIONS —
"If the House wants a real impeachment, it should vote for one" via David Whitley of the Orlando Sentinel — If you think a criminal is running the country, shouldn't you do everything possible to stop the orange-haired menace? You'd think that would get an unqualified "Yea" from Democrats. But a cat or something has got the tongues of some House members, including our own Stephanie Murphy and Val Demings. Oh, they're definitely in favor of impeachment hearings. But they are not in favor of the House of Representatives voting whether to conduct the inquiry. They say it's not necessary. Tradition says otherwise, and the courts might agree. So why take the chance? The obvious, if unspoken, reason is a lot of Americans still aren't convinced Trump is a Russian spy or a Ukrainian conspirator.
"Could a President Mike Pence save the Republicans?" via Jay Ambrose of the Tampa Bay Times — It's possible, at the least, that Pence could, in fact, become President, given the Democratic urge to impeach Trump rather than see what the voters want in 2020. Some 63 percent of polled Americans have said the Ukrainian phone chat is a "serious problem." If the public gets sufficiently worried by round-the-clock news sirens and comes to an overriding sense that Trump's acts are a criminal abuse of power, election-wary, Trump-tired Republican senators could conceivably vote against him. Thereby Pence could rise. And listen, he does not write semiliterate, misspelled tweets that bypass real issues to address petty matters with thoughtless insults. He is not vulgar and does not contradict himself in the same sentence.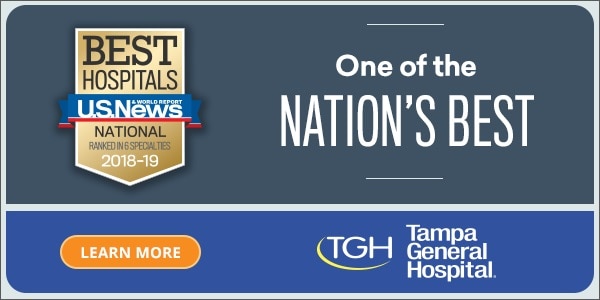 — MOVEMENTS —
"Orlando pollster becomes Fox News contributor" via Hal Boedeker of the Orlando Sentinel — Republican pollster Kristen Soltis Anderson, who grew up in Orlando, has become a Fox News Channel contributor, the network announced Tuesday. Anderson, a 2002 graduate of Cypress Creek High School, earned her bachelor's degree in political science from the University of Florida in 2005. She received her master's degree in government from Johns Hopkins University.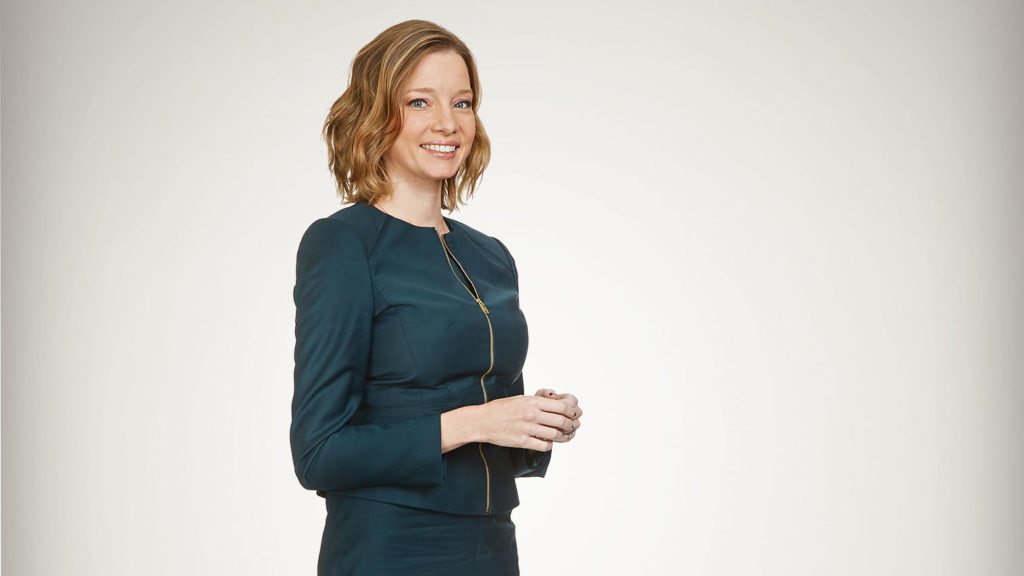 Personnel note — The Florida Phoenix hires Laura Cassels, promotes Michael Moline — The nonprofit and progressive-leaning state government-news website, based in Tallahassee, this week announced it had hired Cassels, a longtime journalism and PR pro, as its newest reporter. She most recently worked for Rowland Publishing, which publishes Tallahassee Magazine and other titles. Moline, who previously covered insurance and other matters for Florida Politics, moved into the deputy editor role. He takes over for Diane Rado, who became editor-in-chief after Julie Hauserman left the site and went back into advocacy for Earthjustice, a national environmental law organization. The Phoenix is supported by reader donations and by the national nonprofit Hopewell Fund, "aimed at advancing the public good and achieving equity for all people."
"Jamaican-American judge Renatha Francis appointed to Florida's 11th Judicial Circuit Court" via CaribbeanNationalWeekly.com — Francis's promotion to the Circuit Court in June 2018 follows her initial appointment by Gov. Rick Scott to the Miami-Dade County Court in August 2017. Francis's elevation is significant. For the Caribbean Bar Association and many others, her appointment is a response to the clarion call for the bench to be more reflective of the community it serves. Judge Francis joins Judge Tanya Brinkley and Judge Teretha Lundy (retiring) to make up the only three black women of the 123 judges currently serving Miami-Dade County.
New and renewed lobbying registrations:
Gregory Black, Black Consulting: Permitium
Christian Camara, Chamber Consultants: Luis Vera
Richard Coates, Tidewater Consulting: Shelton Fireworks
Todd Josko, Ballard Partners: DDA Development
Jerri Norris: Cengage
Andrea Tovar, Corcoran Partners: Teradata
— ALOE —
"Chinese lantern festival comes to Florida eco-adventure park" via The Associated Press — what A Jungle Island news release says it's opening Luminosa to the public this Saturday. The 18-acre park is on an island between downtown Miami and Miami Beach. It has partnered with Zigong Lantern Group and China Lantern International to create a nighttime jungle filled with giant illuminated lanterns made from colorful silk by Chinese artisans. Luminosa features lanterns shaped into animals, flowers and iconic Miami destinations. More than 1 million LED lights are used in the attraction. Luminosa will run from 5-10 p.m. daily until Jan. 8. Regular adult admission is $35.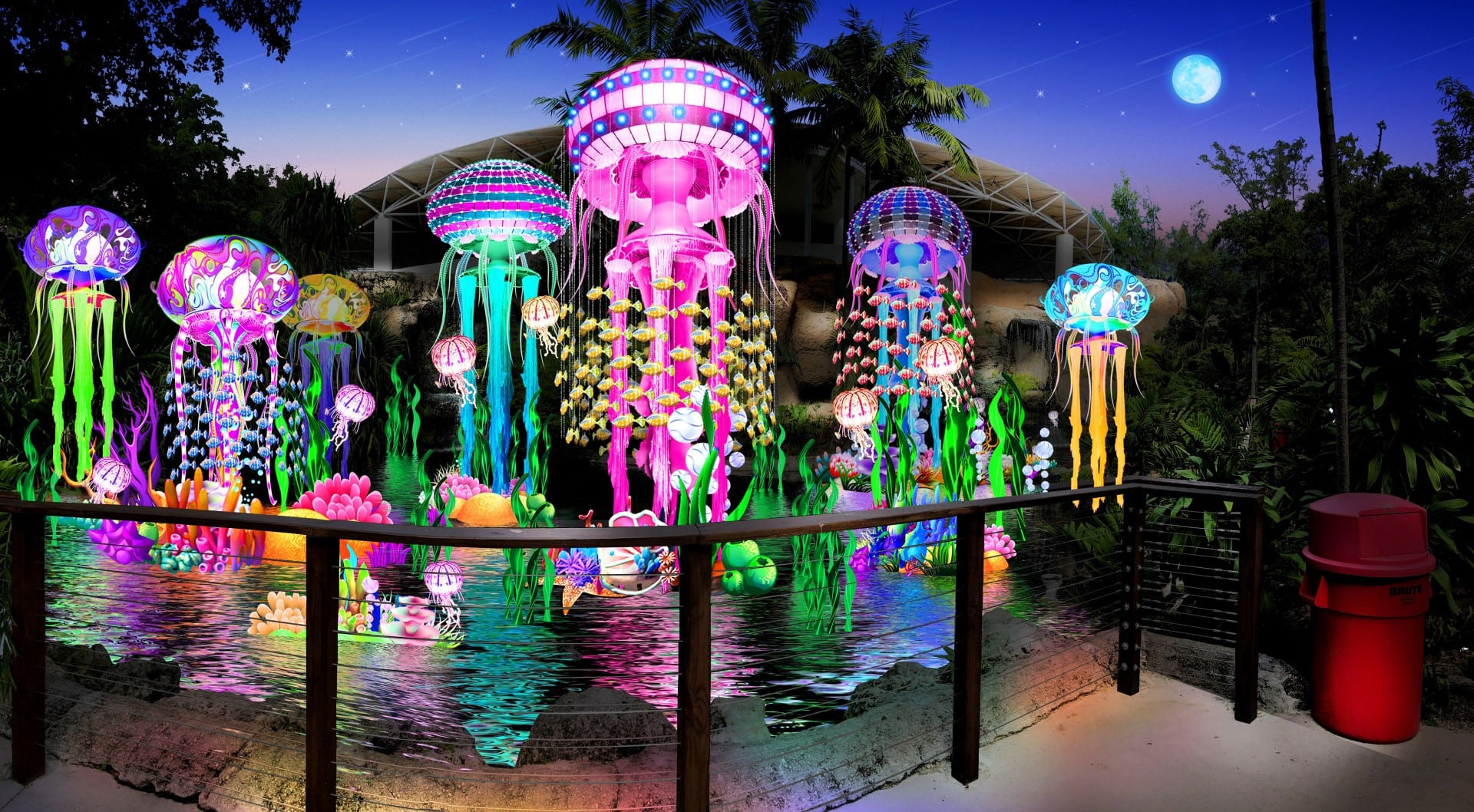 "Thong-clad hot dog girls once ruled Florida streets. Where did they go?" via Gabrielle Calise of the Tampa Bay Times — Once upon a time, the hot dog girls ruled the streets. Baking in the hot Florida sun, they made bank selling sausages on the side of busy industrial roads. The controversial phenomenon lasted just a few years in Tampa Bay, but it was packed with action. In the early 1990s, roads in St. Petersburg, Pinellas Park and Largo were peppered with hot dog carts staffed by women in T-backs — thong bikinis. Valerie Workman, who left dancing to peddle Italian sausages and sodas, claims she was the first. It's been decades since she packed up her cart and went back to dancing, but Valerie still wonders: What happened to the hot dog girls?
— JOKER —
"Joker expected to set October box office record despite fears of potential violence" via Jeremy Fuster of The Wrap — The current record for the month was set last year by another comic book movie, Sony's "Venom," which earned an $80.2 million launch. That figure is the low end of independent tracker projections for Warner Bros./Village Roadshow/DC's "Joker," which currently range from $80-95 million. An opening in the middle of that range would put the movie alongside "Logan," another R-rated superhero drama that opened to $88 million in March 2017.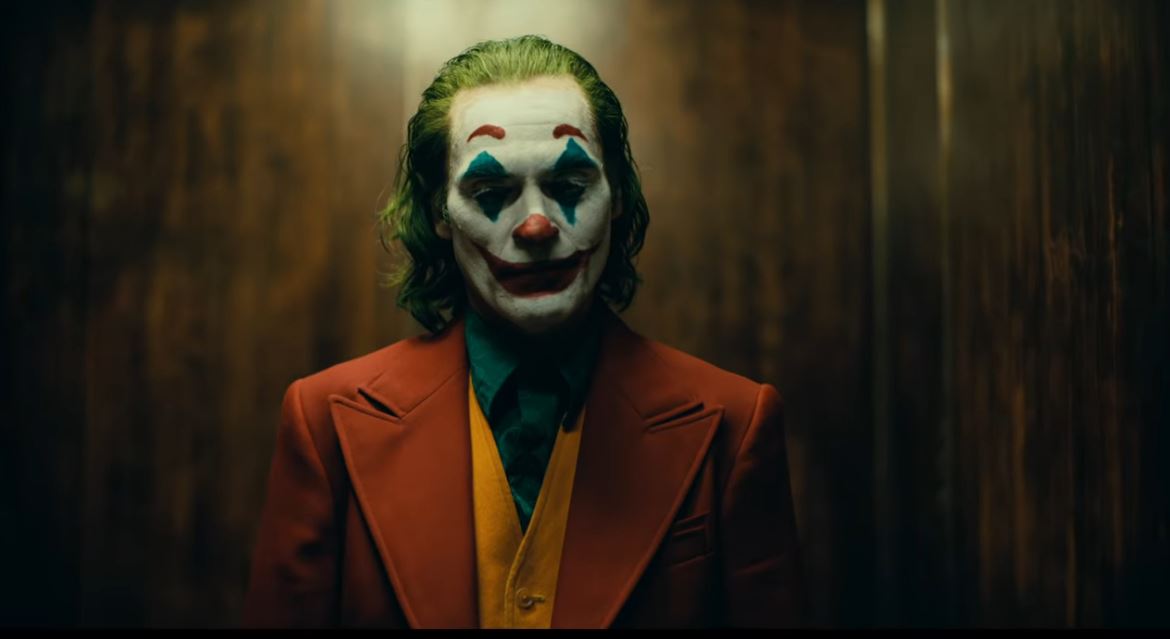 "Todd Phillips blamed 'woke culture' for killing comedy and leading him to make Joker" via David Mack of BuzzFeed — "Go try to be funny nowadays with this woke culture," Phillips said. "There were articles written about why comedies don't work anymore — I'll tell you why, because all the fucking funny guys are like, 'F*ck this sh*t, because I don't want to offend you.'" "It's hard to argue with 30 million people on Twitter. You just can't do it, right?" he added. "So you just go, 'I'm out.'" Phillips said the idea for Joker … stemmed from a desire to want to remain irreverent, but not funny. "With all my comedies — I think that what comedies in general all have in common — is they're irreverent," he said. "So I go, 'How do I do something irreverent, but fuck comedy? Oh I know, let's take the comic book movie universe and turn it on its head with this.' And so that's really where that came from."
—"Joaquin Phoenix is a vivid, operatic Joker, but the movie is way too full of itself" via Ann Hornaday of The Washington Post
Meanwhile … "Margot Robbie's Harley Quinn fantabulously emancipates herself in Birds of Prey trailer" via Mary Sollosi of EW — After debuting her Harley Quinn in 2016's Suicide Squad, Robbie will reprise the role in this girl-powered spin-off. This time, having left the Joker, Harley leads up a lady gang with Huntress (Mary Elizabeth Winstead), Black Canary (Jurnee Smollett-Bell), and Renee Montoya (Rosie Perez), all of whom team up to protect the young Cassandra Cain (Ella Jay Basco) from crime lord Black Mask (Ewan McGregor). (T)he anarchic spin-off marks Harley's liberation from more than just her crazed-clown beau. Directed by Cathy Yan, written by Christina Hodson, and with Robbie also on board as a producer, Birds of Prey takes a distinctly female perspective on a character of whom some previous incarnations have veered into male-fantasy territory. "It's definitely less male gaze-y," Robbie told Vogue, while trying on some of Harley's wacky new wardrobe.
— HAPPY BIRTHDAY —
Best wishes to state Sen. Travis Hutson, Donna Blanton and Tracy Mayernick, the only Florida lobbyist who has been earned a Golden Rotunda award from INFLUENCE Magazine, won the TallyMadness.com competition, and is a member of the INFLUENCE 100.
___
Sunburn is authored and assembled by Peter Schorsch, Phil Ammann, Jim Rosica, and Drew Wilson.