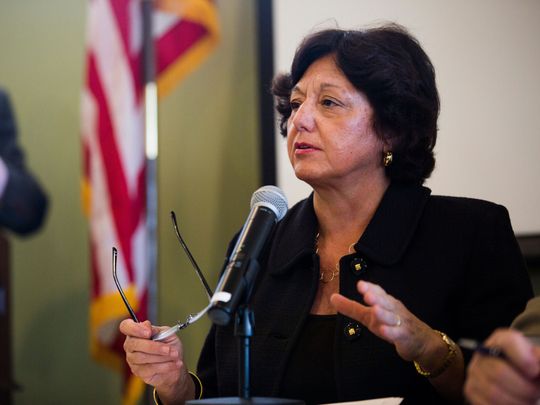 The event slated for the evening of Nov. 4.
Senate Majority Leader Kathleen Passidomo is hosting a fundraiser Monday.
The invite says the Naples Republican will be preparing an Italian dinner for those attending the event scheduled for the evening of Nov. 4.
The invitation doesn't list the venue. Those details come with an RSVP.
Getting a seat at the table will take a $5,000 check to her political committee, Working Together for Florida PAC. As of Aug. 31, the committee had about $500,000 in the bank.
Passidomo's Senate District 28 seat won't be on the ballot this cycle, though she and St. Augustine Sen. Travis Hutson are the top contenders to become Senate President in 2022, following Trilby Sen. Wilton Simpson.
That means providing some financial backup for the Republicans running in 2020.
She has been doing just that by hosting fundraisers benefiting the new crop of candidates, including a committee week fundraiser in support of Sens. Gayle Harrell and Debbie Mayfield as well Senate hopefuls Jennifer Bradley and Rep. Ana Maria Rodriguez.
The fundraiser invitation is below.