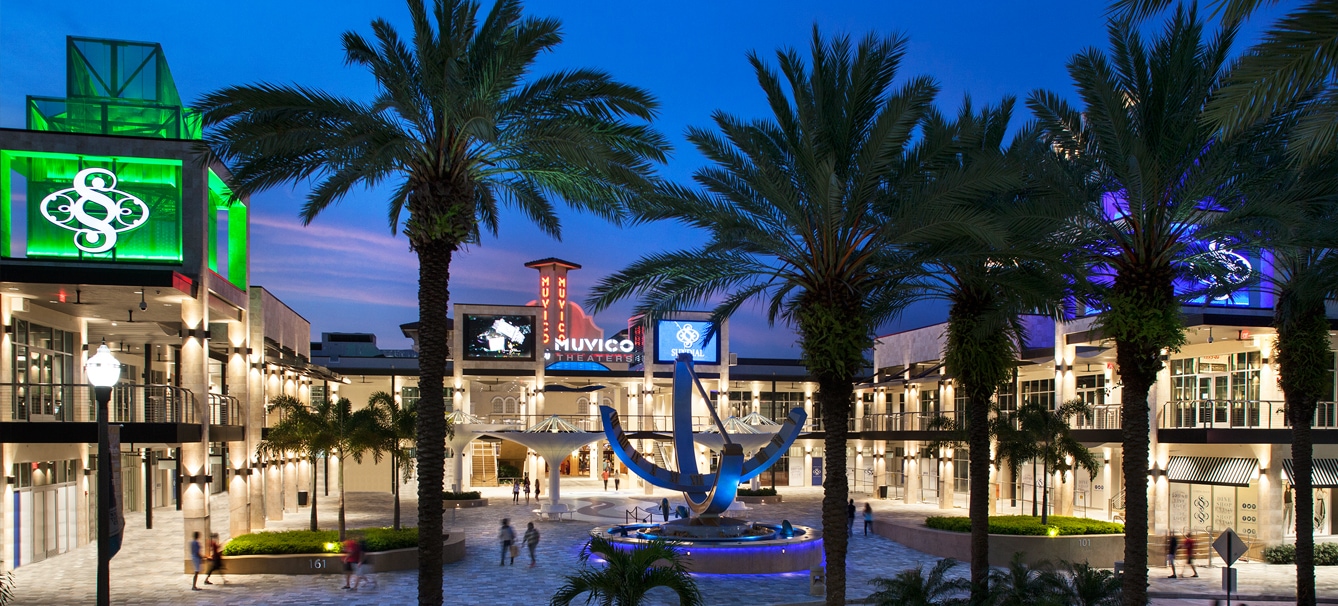 Construction on the new project will begin early next year.
The people who launched Tampa's Armature Works are planning to open a new food hall next year at Sundial in downtown St. Petersburg.
The new 25,000-square-foot food hall will force Locale Market, FarmTable Cucina, Wellness Center at Sundial and D-Gallerie Fine Arts to close at the end of the year. The businesses will stay open through the holidays, according to a Sundial news release.
"We are very excited to extend our brand across the bay and into downtown St. Petersburg," Armature Works co-owner Chas Bruck said in the release. "While we have an ambitious timeline for completion, we look forward to launching this unique food hall experience for the entire community to enjoy."
Construction on the new project will begin early next year. Crews hope to finish construction by fall 2020.
"When I first developed Sundial, I intended it to be a catalyst for growth in downtown St. Pete," Sundial owner Bill Edwards said in the release. "Chas [Bruck] and his team created Armature Works to do the same thing for Tampa. I know that in joining forces we will create an incredible gathering place for residents and visitors alike."
Edwards said two other tenants would come to the Sundial: The Man Cave men's grooming salon and Italian Idea, an Italian leather goods retailer.
"Other wonderful, exciting tenants will be named in the near future," Edwards said.
Edwards bought the Sundial for $5.2 million in 2011, when the shopping center was known as BayWalk. Multiple media reports indicate he spent $40 million in May 2014 on Sundial renovations.
Tampa-based restaurant company BE-1 Concepts is behind the new project at the Sundial. The company opened a 73,000-square-foot food and commercial hall inside Armature Works in early 2018, according to several media reports.
BE-1 Concepts also runs several restaurants and food stalls in Tampa, Winter Park, Brandon and Sarasota.
In a partnership between chefs Michael Mina and Don Pintabona, Locale Market and FarmTable Cucina opened in December 2014.
"The last five years has been an incredible experience and we feel honored to have helped shape the food culture in St. Petersburg," Mina said. "With so many other projects and opportunities in front of me, I felt now was the right time to pass the torch. I am beyond excited to see what Chas [Bruck] and his team have cooked up for this community."
The AMC Sundial 20 movie theater will stay open. Jackie Z Style Co. will move to the east side of the shopping center.
Related: Sundial owners sue fashion designer over back rent.
___
Mark Bergin is a freelance journalist. He's worked as a writer for 10News WTSP in St. Petersburg and WBIR 10News in Knoxville, Tennessee. Bergin has covered the Tampa Bay Rays' stadium negotiations, the 2018 midterm elections, Hurricane Irma, Tampa Bay's transportation issues and city/county government. You can follow his work on Facebook, Twitter, YouTube and Instagram. Reach him by email at [email protected].