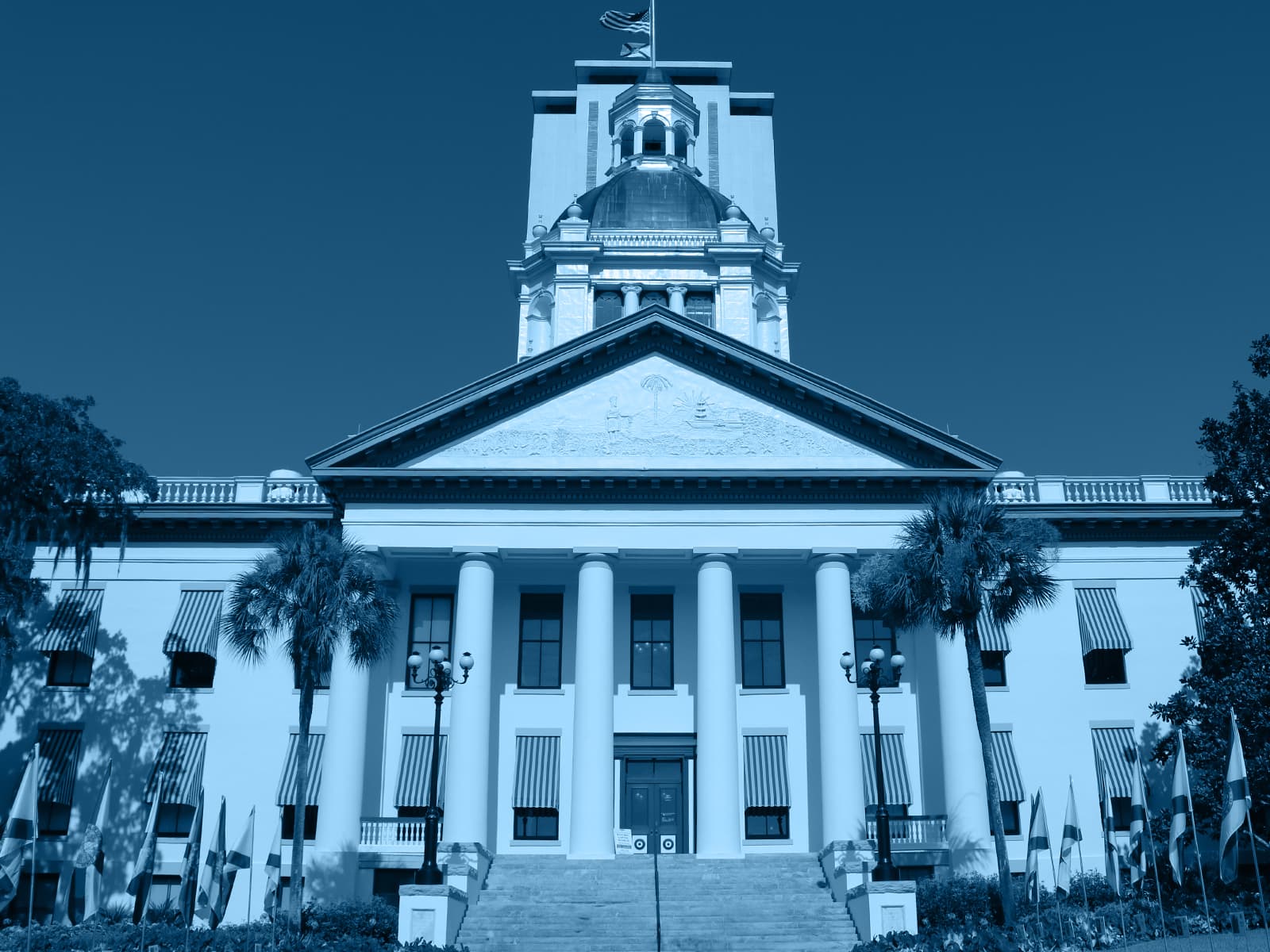 The Florida Women's Hall of Fame gets three more inductees.
New Hall of Famers
Doris Mae Barnes, Dr. Judith Ann Bense, and Mildred "Millie" Wilborn Gildersleeve are joining some esteemed company.
The Florida Commission on the Status of Women inducted them into the Florida Women's Hall of Fame this week. A ceremony in Orlando was held as part of the Florida Chamber's Future of Florida Forum.

"I'm honored to be able to recognize the accomplishments of women in Florida," Attorney General Ashley Moody said. "These three inductees' achievements, along with countless other trailblazing women, have laid a strong foundation for future generations to build on and continue reaching new heights.
"We are all grateful for the contributions they have made while advancing our state and making history."
The women received replicas of the plaques to be placed on the Hall of Fame wall in the Florida Capitol Rotunda, as well as an American flag that flew over the United States Capitol in their honor.
Here are their official bios:
— Barnes, formerly of North Miami, was a woman of extraordinary qualities who made a significant contribution to Floridians and the world by helping shape the past and future of Florida's tourism industry by recording sport fishing for 50 consecutive years from the 1930s into the 1990s.
Through her efforts, this "Goodwill Ambassador of Florida Fishing" photographed thousands of anglers and celebrities with their outstanding, and in many cases, award-winning catches, and at her own expense, sent prints to their hometown newspapers here and abroad.
Without any female role models or mentors to guide her, with daring and courage, Doris worked in a "man's world," also assuming the roles of "Dock Master" and "Official Weigh Master." She dealt with more than 100 male captains, boat mates, tourists, and celebrities as she gained their respect and admiration for her impressive integrity, professionalism and dedication. She was a "leading light" in her field and a "trailblazer" who became the exemplary model for other women.
Chronicling anglers, celebrities, captains, their boats, fish and landmarks, she contributed to the historical record of an early Miami era that no longer exists, providing documentation for a state historical marker and the only book written about that place.
She was the first pioneer career woman marine photographer and the first "Official Dock Photographer" at the Baker's Haulover Dock in North Miami Beach for 50 consecutive years, until she was 85 years old, and the only one given the title of the "Fisherman's Photographer." She died in 2010.
— Bense grew up on a farm near Panama City and spent her professional life in Pensacola. She wanted to be an archaeologist from an early age and earned her Ph.D. in Anthropology and Archaeology by age 27.
After a research position at the University of Alabama, she returned to northwest Florida in 1980 and "walked on" to the University of West Florida (UWF) intending to create a progressive and nationally respected Anthropology program focusing on the archaeology of West Florida.
Working her way up from the bottom at UWF, Bense established the Archaeology Institute, Department of Anthropology, and the statewide Florida Public Archaeology Network. Underwater archaeology was added in 1989, and by 2008, the UWF archaeology program was a leader in Florida and the country.
That year, Bense was appointed President of the University of West Florida, an office she held until 2016. As UWF's first female president, she raised the university's profile, oversaw the construction of modern academic and residence halls, increased enrollment and started the football program.
Dr. Bense has served as a mentor to many students who are fast becoming front-runners in the archaeological world. As a role-model, Judy Bense continues to inspire women to achieve both academically and professionally.
— Gildersleeve, formerly of Palm Beach County, was born a slave in Cuthbert, Georgia in 1858 shortly before the U.S. Civil War. She served as a nurse and midwife in Florida during the Reconstruction Era. Mrs. Gildersleeve delivered "into the world and cared for many of Palm Beach County, Florida's leading citizens." Due to her excellent reputation, Mrs. Gildersleeve maintained strong relationships with families throughout Palm Beach County despite strict racial segregation.
For many pioneering families tasked with building the area, she was the only source of maternal care. Mrs. Gildersleeve nurtured and cared for mothers, their infants and families. She played a significant role in women's reproductive health and childbirth in the pioneering days of Palm Beach County, Florida.
A deliverer, healer, coach, companion and supporter, Millie and women like her ensured that generations of Floridian families could enjoy safe and healthy childbirth experiences. In 1950, Mrs. Gildersleeve was posthumously inducted into the Lake Worth Pioneer's Association. The Historical Society of Palm Beach County has recognized Mrs. Gildersleeve as one of the first healers and medical practitioners to settle in the Palm Beach County area.
The Palm Beach Post has recognized Mrs. Gildersleeve as the "Midwife to Generations" due to her noted involvement in the births of many pioneer and Seminole babies. Mrs. Gildersleeve and her husband Jake Gildersleeve had five children. Many of the descendants of her granddaughter Pansy Harper reside in Palm Beach County.
Gildersleeve's legacy reflects the important contributions that nurse-midwives made to women's reproductive health throughout the State of Florida. She died in 1950.
___
Coming up, the usual assortment of tidbits, leftovers and not-ready-for-prime-time moments by Peter Schorsch, Drew Wilson and the staff of Florida Politics.
But first, the "Takeaway 5" — the Top 5 stories from the week that was:
Take 5
AP Day hits capital — Another session means another The Associated Press Legislative Briefing. Press from around the state convened in the Senate Office Building for agenda-setting press briefings. Gov. Ron DeSantis talked teacher pay and announced a new date for the Republican Statesman's Dinner. Senate President Bill Galvano talked about increased infrastructure around toll roads. Cabinet members Nikki Fried, Jimmy Patronis and Moody presented policy and budget hopes for Session, while Secretary of State Laurel Lee took questions on election security. The event saw two no-shows, with both House Speaker José Oliva and House Democratic Leader Kionne McGhee missing.
NCAA talks athlete pay — A day after a second House bill was filed allowing for college athletes in Florida to be paid via endorsement deals, the NCAA Board of Governors voted unanimously to clear the way for the amateur athletes to "benefit from the use of their name, image and likeness." That, in fact, happened hours after DeSantis made AP Day comments signaling support for such a move in Florida. MCAA officials said in a release the organization "must embrace change to provide the best possible experience for college athletes." Current rules block athletes from making money off their likeness.
Patronis takes back seat on hire — Patronis is deferring to DeSantis about how to proceed with hiring a new top financial regulator. The Chief Financial Officer rejected any insinuation he was in a compromised position in the pending hire, after earlier this year championing the hiring and then firing of former Office of Financial Regulation Commissioner Ronald Rubin after the official was accused of sexual harassment. The Governor and Cabinet in October narrowed a list of applicants to three finalists for the job, which oversees an agency of nearly 360 employees with an annual operating budget of about $41 million.
Moody v. Cap'n Crunch — The Attorney General signaled to reporters this week she wants to stop the sale of flavored vape juices in Florida. Moody said the existence of flavors like bubble gum, cotton candy and Cap'n Crunch are what primarily attract minors to vape. She will bring suggestions on a flavor ban to Florida lawmakers. Moody also launched an investigation in October of more than 20 companies that produce and sell vaping products in the state of Florida, and will use information obtained to determine what other legal recourse the state may seek.
E-Verify struggle begins in Senate — After Sen. Tom Lee filed a bill that would require Florida businesses use the "E-Verify" system to check the immigration status of new employees, Senate President Galvano predicted a difficult debate ahead. "A case will have to be made," Galvano told reporters on AP Day. That was said not long after DeSantis signaled his own support for the legislation, which would force employers to be able to turn over records proving their employees are authorized to work in the United States. The bill also calls for the state to ping Immigration and Customs Enforcement about unauthorized aliens.
Governor lauds SUS's bond rating
The State University System's financial outlook is on the up and up.
This week, S&P Global Ratings raised its long-term and underlying (SPUR) ratings on the Florida Board of Governor's university system improvement revenue bonds issued for the State University System from 'AA' to 'AA+.'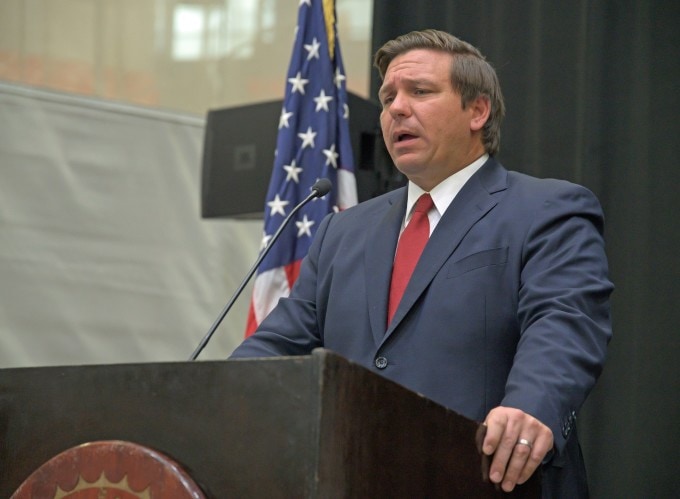 The reasoning: high demand, improving acceptance rates, diverse programs, affordable tuition rates, and a strong state economy.
"This rating recognizes that our System is financially sound, our enrollment trends are healthy, and Florida's economic outlook is strong," Board of Governors Chair Ned Lautenbach said.
"At a time when the State University System is achieving unprecedented success and national recognition, this rating is further affirmation that we're moving in the right direction."
Lautenbach wasn't the only one celebrating the news — DeSantis also weighed in.
"This rating upgrade is great news for Florida's state university system, current and incoming students and state economy as a whole," he said.
"Yesterday's announcement, paired with our top-rated higher education system, makes it clear that there is no better state in the nation to receive a world-class education, and I'm happy our universities are receiving the recognition they deserve.
"I look forward to celebrating continued success as we build on this positive momentum."
Fried announces essay contest
Agriculture Commissioner Fried and the Florida Department of Agriculture and Consumer Services launched the Florida Agriculture History Award essay contest this week.
The competition encourages is open to Florida students in the fourth grade through high school seniors.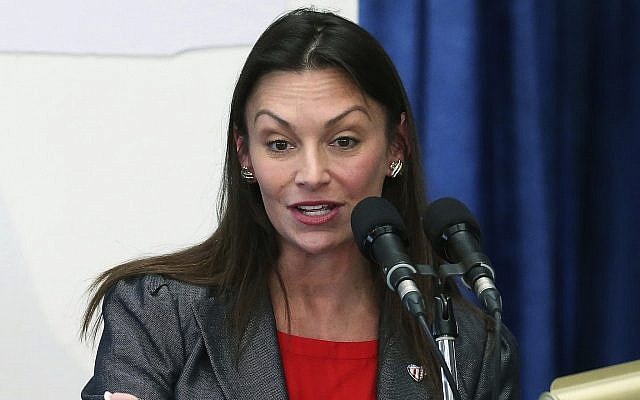 The contest is aimed at educating students on the achievements of women, African American, Hispanic, and Latinx leaders who have made notable impacts on Florida agriculture.
"Agriculture is one of Florida's oldest industries and the backbone of our economy. So much of our progress in growing fresh food for our families is because of the hard, thankless work of women and people of color that you might not hear about in history books," Fried said.
"As one of the most diverse states in the nation, we're honoring the rich history and many contributions that women, African American, Hispanic and Latinx leaders have made to Florida agriculture."
The contest runs through Jan. 10, 2020.
Students can write a 500-word essay about a notable woman, African-American, Hispanic, or Latinx person whose achievements have impacted Florida's agriculture industry. Winners will earn one of ten $1,000 cash scholarships, courtesy of Fresh From Florida.
Domestic Violence awareness panel meets
Lt. Gov. Jeanette Nuñez visited Florida International University earlier in the week to host a Domestic Violence Awareness panel about the various types of domestic violence, its impact and prevention efforts.
"For far too long, domestic violence has been an abuse hidden in plain sight, and yesterday's discussion was not only proof that no one is immune, but it was a step forward in aiding victims suffering in silence," she said. "Our administration is committed to providing support resources, intervention programs and counseling services for those in need."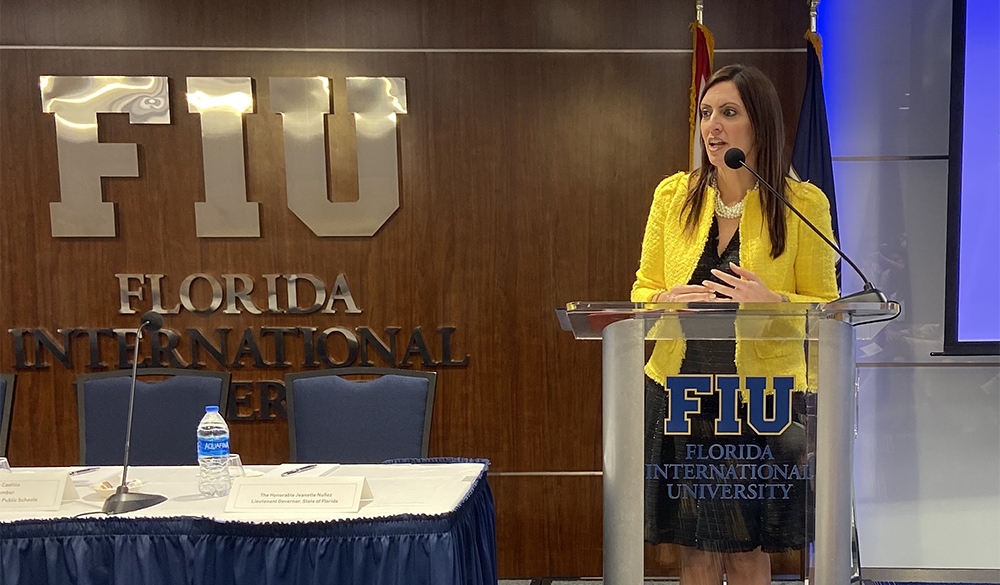 In commemoration of National Domestic Violence Awareness Month, the two-hour-long panel brought together key leaders, advocates, renowned service providers, and survivors.
Seeking to serve as a resource for local and state leaders, this discussion is vital for how best to tackle this growing problem, as well as how to support victims of abuse. Moreover, the panel emphasized the critical partnerships and legislative efforts aimed at ending domestic violence.
"Gov. DeSantis and I stand in support of these victims, and we seek to shift power back to them by ensuring laws are enforced and offenders are prosecuted to the fullest extent of the law," Nuñez added.
To report an incident or for more information, contact 1(800) 500-1119 or visit myflfamilies.com/service-programs/domestic-violence/.
Instagram of the week
The week in appointments
Children and Youth Cabinet — DeSantis appointed Carlos de la Cruz and Jason Barrett. De la Cruz, of Key Biscayne, is an executive and shareholder of De la Cruz Companies, and immediate past chairman of the board of Our Kids of Miami-Dade and Monroe, a community-based care provider for foster children with over 4,500 children. Barrett, of St. Augustine Beach, is CEO of Flagler Health+ and a board member for the Boys and Girls Club of Northeast Florida. Both are appointed to four-year terms.
Daytona State College District Board of Trustees — DeSantis reappointed Gary Lubi of Palm Coast. He is the senior vice president of commercial banking at CenterState Bank. Previously, he served as senior vice president of commercial banking with Ameris Bank. Lubi is reappointed to a four-year term subject to confirmation by the state Senate.
Getting graded
Education Commissioner Richard Corcoran this week reacted to Florida's results on the 2019 National Assessment of Educational Progress (NAEP) fourth and eighth-grade reading and mathematics assessments.
While Florida remains a leader at closing achievement gaps and Florida's public charter school students are notably outpacing the nation's students, the overall results "illustrate that Florida has a long way to go before claiming victory for all of Florida's students," a news release said.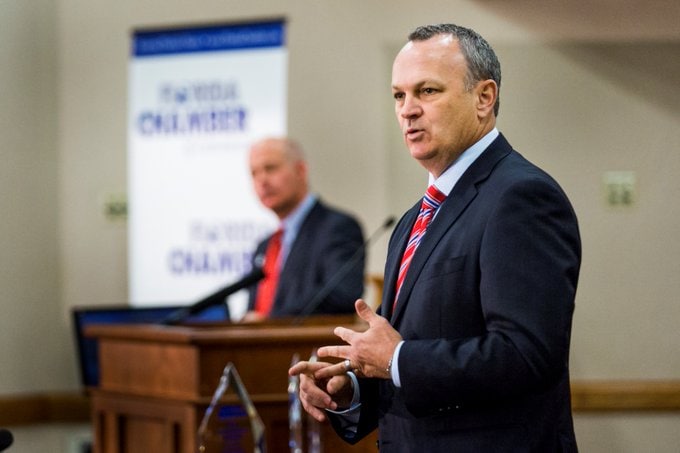 "The latest NAEP results make it very clear that unless we start raising expectations for students, we will continue to see stagnant growth," Corcoran said in a statement. "What we've learned after 20 years of reforms is that where expectations are flat, results are flat. This realization is why I want to applaud Gov. DeSantis for reinvigorating a bold vision for success for every Florida student.
"I share the Governor's vision to make Florida the Education State and make Florida No. 1 in all metrics of student achievement.
"Florida's NAEP results have relatively flatlined. We are #6 in fourth-grade reading and #4 in fourth-grade math. If we are to be measured by how we lift up those with the most need, Florida must use these results to embrace the momentum that has been reasserted by Gov. DeSantis. In 2019, Gov. DeSantis restored a culture of being big and bold for all Florida students. They are counting on us. For if we are not bold and brave, then we deny our children equitable access to the beautiful lifelong opportunities that they all deserve."
DJJ honors Teacher of the Year
The Department of Juvenile Justice this week awarded Amy Jacob with the Juvenile Justice Teacher of the Year Award during a ceremony in Orlando. The Juvenile Justice Teacher of the Year Award is presented to an outstanding educator who uses innovative and creative instructional strategies and who also promotes a positive school environment.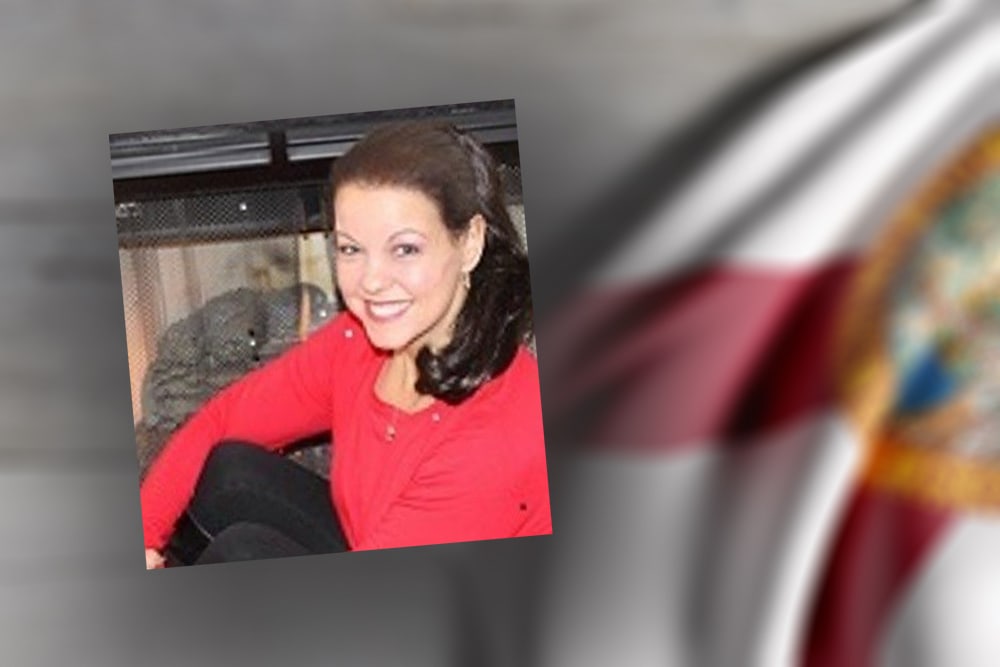 Jacob is a Spirited Girls teacher at the PACE Center for Girls in Lee County. The Spirited Girls class at PACE teaches girls how to navigate real-life better, tackling topics such as self-esteem, conflict resolution and relationship building.
Jacob has been active at this center for the past year and a half and has served in the education field for 20 years. In addition to her regular classroom curriculum, she incorporates supplemental activities, including yoga classes and guest speakers to visit with her students.
Jacob "exemplifies what it means to be an extraordinary teacher by focusing not only on teaching her students but instilling in them life skills to prepare them for a brighter future," DJJ Secretary Simone Marstiller said. "She inspires her students to believe in themselves to help them achieve both personal and academic success."
July in November
November is here, but to some, it means it's time to remember July.
Julius "July" Perry, a prominent member of Ocoee's black community, was lynched on Election Day nearly a century ago. His murder set off "The Ocoee Massacre," where 50 black Floridians were killed and countless others were forced to leave their homes and belongings behind as they fled to safety.
On Saturday, Sen. Randolph Bracy, who lives in Ocoee, is partnering up with July in November, Inc. and the Bridge the Gap Coalition to hold a first-of-its-kind cultural festival that celebrates the long-overlooked legacy of Ocoee's historic black community.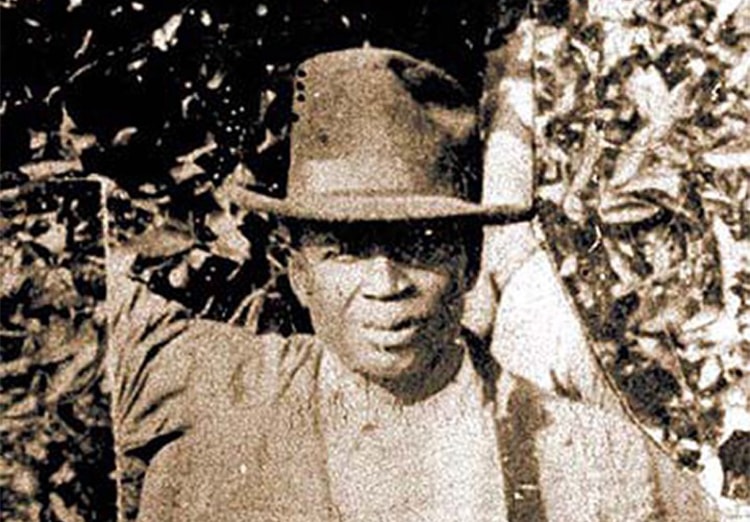 The family-friendly festival will feature cultural and art vendors, along with educational and community resources, united around the mission of offering empowering and edifying cultural programming that appropriately honors the legacy of Ocoee's historic black community.
The July in November Heritage Festival runs from noon to 5 p.m. at Bill Breeze Park, 125 N. Lakeshore Dr. The event is free and open to the public.
In addition to the festival, Bracy has also filed a bill (SB 8) for the 2020 Legislative Session that would set aside $10 million to compensate the descendants of those killed as well as those whose property was seized after they fled the carnage.
Buchanan framing film incentives debate
The broader picture of the film incentives debate this year is coming into focus. Rep. James Buchanan filed new legislation to set up a rebate program for film, television and digital media.
The bill (HB 497) appears similar to the film incentives package filed earlier by Sen. Joe Gruters. Both bills carefully lay out criteria for what can qualify for tax credits, including work by Florida residents, featuring locations within the state and creating family-friendly content.
The Osprey Republican previously stressed support for attracting the film industry into the region, but for creating incentives that can't so easily be labeled a "slush fund."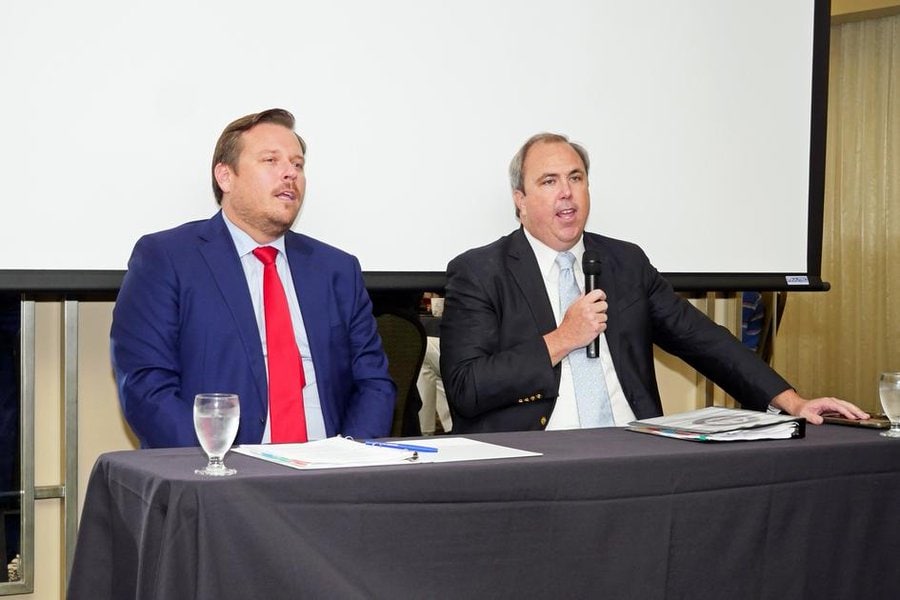 "The whole goal is for this to be the most conservative program of its kind throughout the U.S.," Buchanan previously told Florida Politics.
Buchanan's bill only offers credit for expenditures with a production that is incurred in the state and paid to Florida-registered businesses. But costs from renting equipment to craft services and hotel rooms counts.
Notably, the proposal puts more discretion in the hands of a Florida film commissioner on who can take advantage of the credits, as opposed to a first-come-first-serve program as has come under fire in Florida in the past.
The push for a new program comes as Florida sees much of the entertainment industry spending in the Sunshine State head north to Georgia, where a much more liberal incentives program helped turn Atlanta into a new film hub. Incentives for the past decade have lured many productions away from Southern California as digital technology made it easier to film anywhere in the world.
Alzheimer's aid in the Big Bend
In a state where so many seniors choose to retire for the sunsets, a large population also must deal with sundowning. Rep. Lorraine Ausley says it's essential Florida helps aid the many citizens living with Alzheimer's disease and forms of dementia.
The Tallahassee Democrat wants $200,000 budgeted through the Department of Elder Affairs for the Alzheimer's Project in Leon County. In an appropriations bill (HB 2499), Ausley says the money would help patients throughout the Big Bend.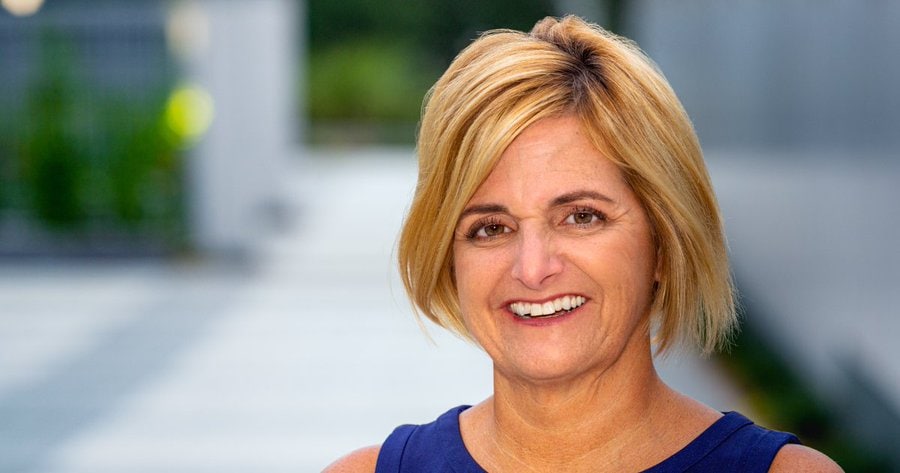 Funding will go "to assist familial caregivers, and those living with dementia in the Big Bend Area, rural north Florida receive supportive services to reduce institutionalization and premature death of the caregiver."
The funding could help increase early diagnosis and development of care plan and aging in place, the request explains. It will be used to pay for such services as case management, support groups and facility respite.
Ausley also says the funding will help implement an "Integrative Memory Enhancement" program, a research-based curriculum to slow the progression of the disease and allow people to age in place.
The proposal could have bipartisan appeal, and Ausley notes in the funding request that the spending fits in well with the DeSantis administration devoting funding to mental health treatment.
The funding could also allow caregivers themselves the chance to take care of their own health. The stressed field right now requires long hours and constant attention from nurses and home professionals to care for patients.
The only bait in town
Florida legend Jimmy Buffett may sing of "fins to the left, fins to the right," but the exploitation of sharks in Florida waters have meant fewer circling each year. A bill by Sen. Travis Hutson aims to curb the internationally maligned shark fin trade from operating through Florida.
The Palm Coast Republican filed a bill (SB 680) that could prohibit the import, export, and sale of shark fins in the state of Florida. An odd quirk in the law prevents the practice of shark finning in Florida or U.S. waters, but nothing stops poachers from shipping the products through Florida ports. Florida has become a trade hub in part because 13 other coastal states have banned the import and export of find already.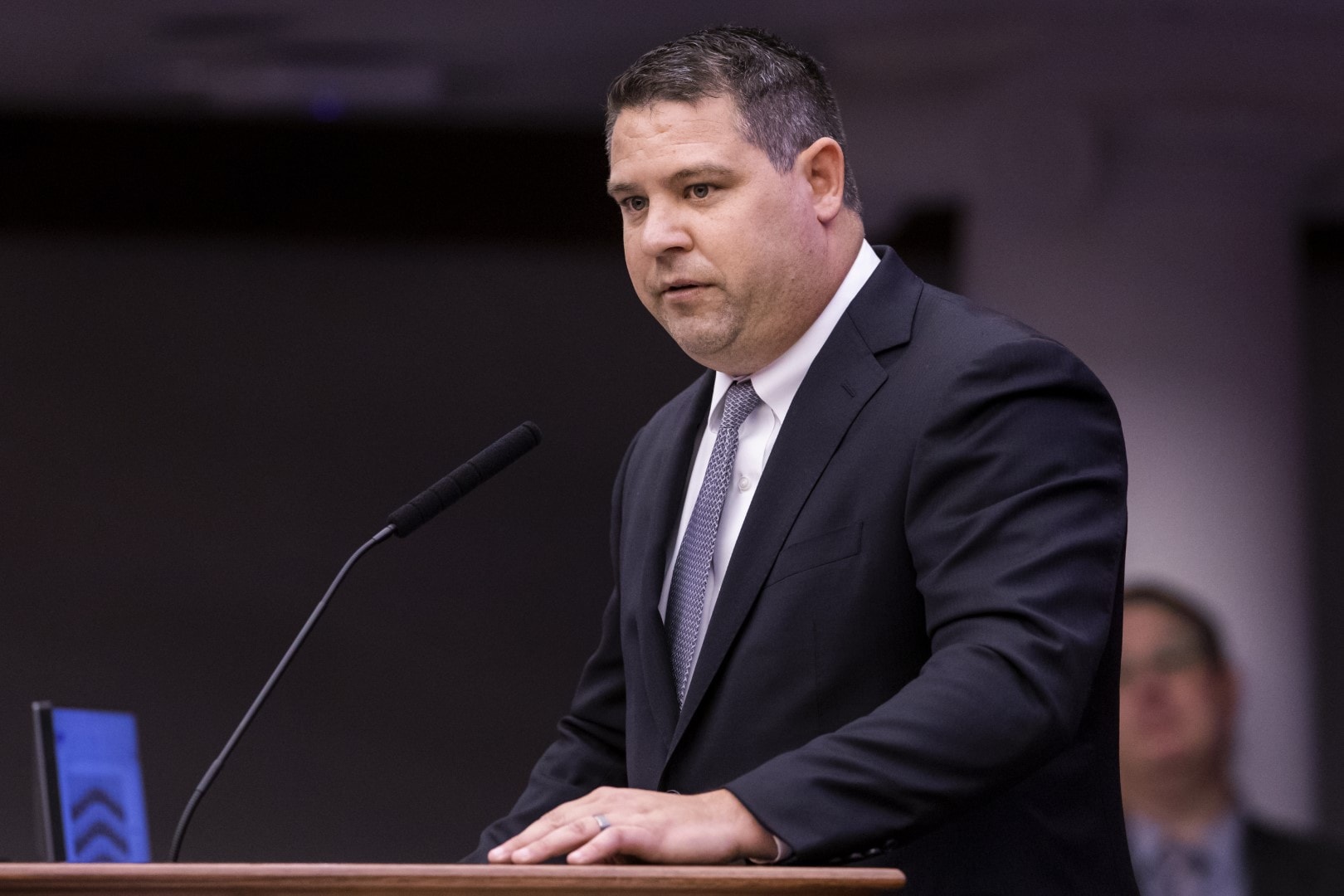 Hutson's bill was filed days after Rep. Kristin Jacobs put similar legislation into the House hopper.
Shark activists this year have stressed that the state economy could see a boost in sustainable shark tourism. In other words, leave the populations healthy, and tourists will pay thousands in cage dives. Shark ecotourism could generate $200 million to Florida's economy, groups like Shark Allies suggest.
But the finning practice, according to the Guy Harvey Research Institute, has led to some 40 million to 73 million sharks being killed for their fins, a delicacy in Asia.
Preserving bear necessities
Sen. Tommy Wright sides with the bears.
While sportsmen and hunters have argued for an expanded bear-hunting season in Florida, the Port Orange Republican wants to crack down on trophy hunters. He filed legislation (SB 688) prohibiting anyone who takes away a freshly killed bear outside of open season and threatens to take hunter's licenses away.
Wright's bill calls on stripping an offender's license for three years on a first offense. Do it again, his bill says, and risk losing the license forever.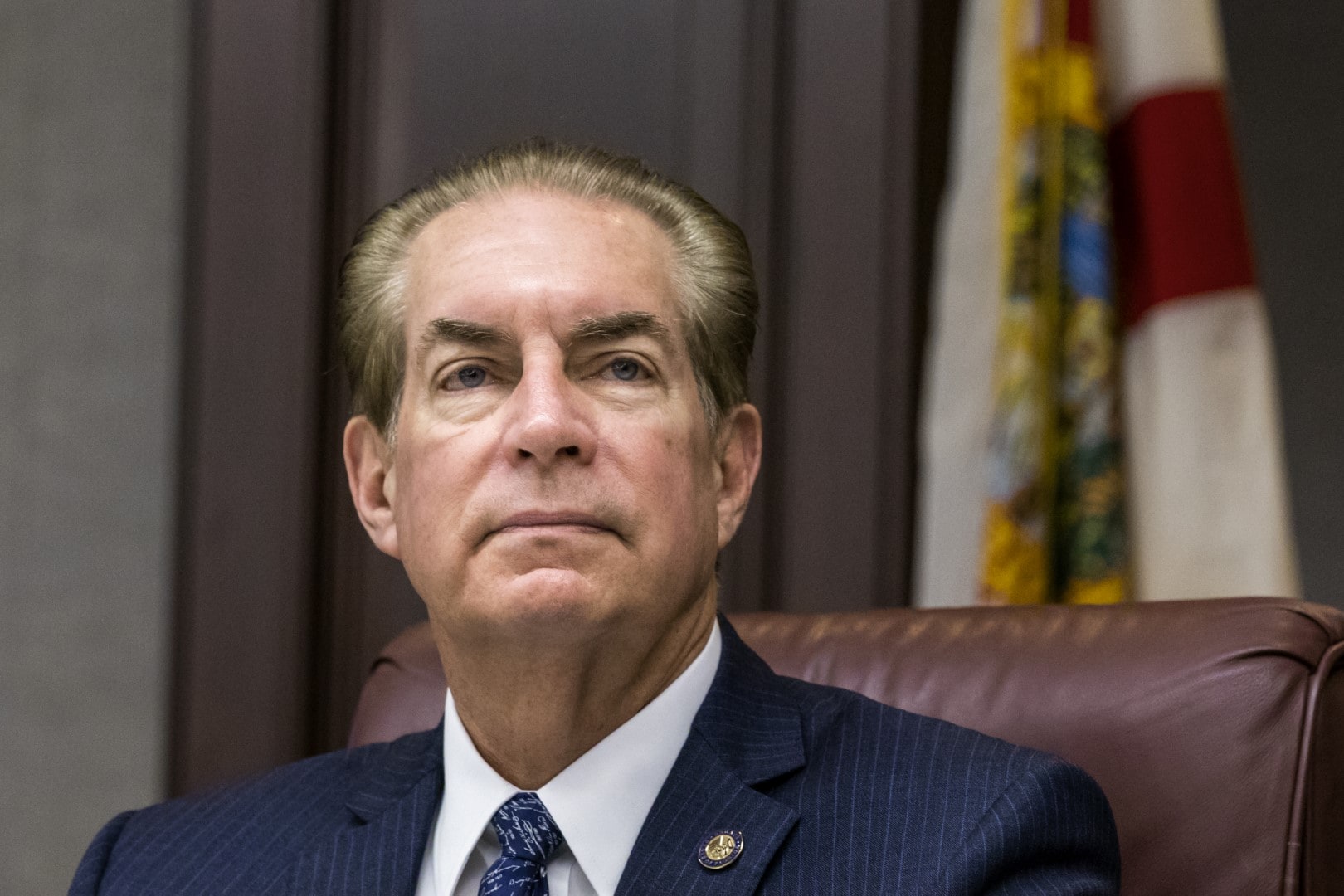 The bill makes the sale or possession of an illegally seized bear body a Level Four offense under Fish and Wildlife Conservation Commission's regulations. That means an offense could be convicted of a third-degree felony.
Bear hunting has long been controversial in Florida, particularly with black bears. It's already illegal to kill bears without a license (except when saving a human life).
But the population has become healthier in Florida over time, going from just a couple of hundred in the 1970s to more than 4,000 in recent years, according to FWC. The state declassified bears as endangered in 2012, and in 2015 allowed a short bear hunting season for the first time in more than 20 years. It has not allowed one since.
Hattersley files 'Lincoln's Law'
Rep. Adam Hattersley, a Riverview Democrat, has filed a bill (HB 361) to revise Florida's definition of developmental disability to help more children in need. Sen. Janet Cruz, a Tampa Democrat, sponsored the companion bill (SB 532).
Last year, Hattersley filed a bill entitled "Lincoln's Law," inspired by a boy named Lincoln DeLuna from the Tampa Bay area. He was born with a rare genetic condition, X-Linked Myotubular Myopathy, which prevents his muscles from developing. He requires a ventilator, feeding tube and round-the-clock care.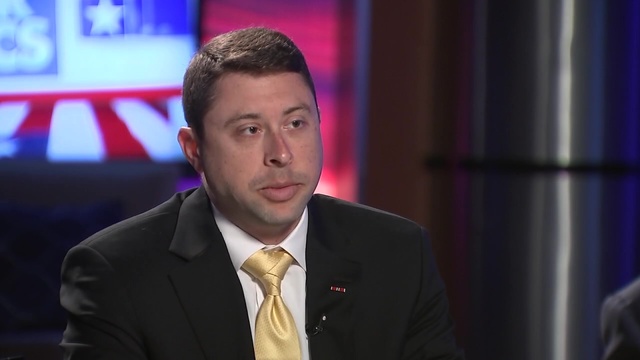 "Lincoln's incredibly rare condition was excluded by the definition of 'developmental disability' in Florida law. As a result, Lincoln's request for a Medicaid waiver to cover his care was denied. Hattersley's bill would have added Lincoln's condition to the definition of developmental disability," a news release explained.
The bill prompted Lincoln's family to make the four-hour journey to Tallahassee to testify. While the bill did not pass, the story captured the attention of agency officials. Thankfully, Lincoln's family ultimately found help through an exception in the waiver program.
"I'm incredibly thankful that Lincoln finally got the care he desperately needs. This was the correct outcome," Hattersley explains. "However, it's ridiculous that it took traveling to Tallahassee to plead with lawmakers in the first place. I am in awe of this family, having overcome so much to make that journey possible. How many more families will be forced to do the same due to the apathy of those in power?"
HB 361 would adopt the federal language by defining 'developmental disability' based upon actual symptoms, physical limitations and needs, regardless of diagnosis.
"I just think it makes sense," Hattersley said. "If two children have the same challenges, they should qualify for the same care, regardless of the cause. The diagnosis does not change the need. We shouldn't make families in crisis jump through hoops just so they can take care of their children. It's cruel and unnecessary. This bill will ease that suffering."
New leadership at BOG
The State University System Board of Governors elected Syd Kitson as its new chair this week, with Brian Lamb as the new vice-chair. Their new terms start Jan. 1, 2020, and end Dec. 31, 2021.
Kitson is Chairman and CEO of Kitson & Partners, a Florida-based real estate company specializing in the creation and development of master-planned communities and commercial properties. He has served on the Board since June 2017, most recently as the Board's vice-chair and as chair of the Board's Budget & Finance Committee.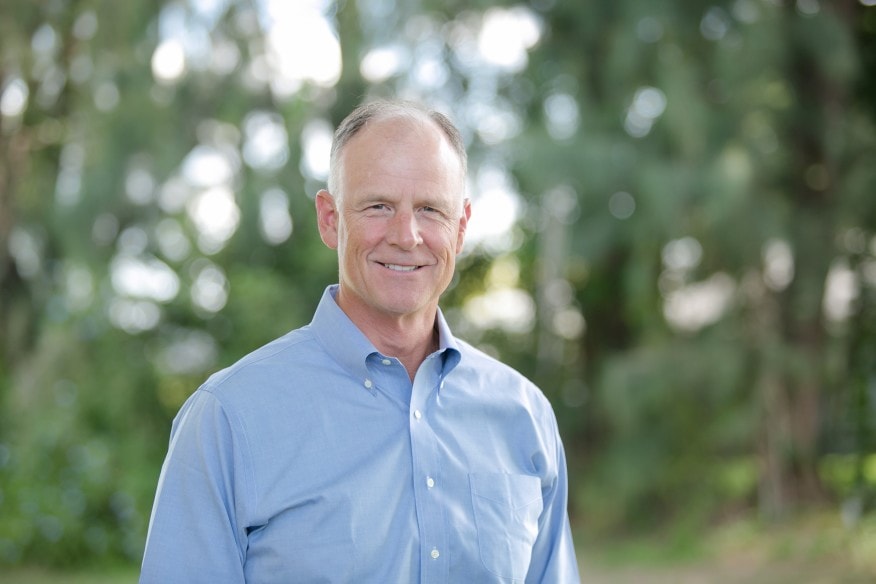 "We've made incredible progress in these past few years, and I couldn't be more excited about the potential we have in front of us," Kitson said. "I look forward to building on the great work of my predecessors while also moving forward with some new strategies to make the State University System even stronger."
Lamb serves as executive vice president and head of Retail Banking and Retail Brokerage at Fifth Third Bank. He has served on the Board of Governors since March 2019.
Also in January, when the Board will recognize outgoing Chair Ned Lautenbach for his service.
Under Lautenbach's leadership, Florida has maintained its U.S. News & World Report ranking as the No. 1 state for higher education and advanced several important initiatives around student success and well-being, budget and finance, and online education.
Saving 'iBudget Waiver'
Florida's iBudget Waiver is a lifeline for more than 30,000 individuals with disabilities and their families, providing home and community-based support and services.
However, as a state-funded program, the iBudget Waiver, its services and its recipients are facing life-altering changes due to proposed budget cuts and system modifications by the state.
Because of such threats, the Florida Developmental Disabilities Council (FDDC) has announced the launch of a statewide public advocacy campaign, "Save the iBudget Waiver."
Save the iBudget Waiver urges individuals with disabilities, their family members and all Floridians to become informed about the iBudget Waiver and its potential changes as well as educate the Florida Legislature on why preserving this program means preserving thousands of lives.
For details on Save the iBudget Waiver, go to ibudgetwaiver.com.
Climate change
The Sunshine State has one of the worst legal climates in the United States.
That's according to the Florida Chamber of Commerce, which says the legal system too often errs on the side of personal injury trial lawyers, giving them the green light to flood the airwaves with TV ads and plaster billboards that all but inviting Floridians to hire them and file a frivolous lawsuit.
When those suits get filed, businesses have to shell out for attorneys and settlements. That money doesn't come out of thin air. Instead, companies have to make back that cash by charging consumers more for products and services.
According to a video the Florida Chamber debuted at the Future of Florida Forum, the so-called "lawsuit tax" ends up costing the average Florida family $4,442 a year.
But just like Florida's actual climate, the legal climate could change.
"Now is more important than ever for the national Chamber to partner with state chambers because a lot of the legislative opportunities for lawsuit abuse reform are happening in the states," said Harold Kim, VP U.S. Chamber of Commerce and COO U.S. Chamber Institute for Legal Reform.
"Florida is well-positioned given the fact that the Florida Chamber has such a strong presence in Tallahassee and has the ability to advocate on some pretty difficult issues."
To view the video, click on the image below:
Everglades Brewers Council launched
Audubon Florida and South Florida breweries have teamed up to launch the Everglades Brewers Council. A united goal drives the members: to protect South Florida's water and amplify regional resilience by promoting Everglades restoration and other vital conservation policies.
Brewers are acutely aware of the importance of having a steady supply of clean water; beer is, after all, 90 percent water. In South Florida, clean water is inextricably tied to the health of the Everglades ecosystem.

"We live in the fabulous Florida Keys," says Cheryl McBay, owner of Florida Keys Brewing Co. "Without clean water, there is nothing fabulous about them."
Jose Mallea, president of Biscayne Bay Brewing Co., says: "Protecting the Everglades as a source of fresh water is vital to our way of life. As brewers, we cannot operate without clean and available water. From brewing to farming, it is vital for our health and our economy that action be taken now.'
And Allen Steen, owner of Mad Robot Brewing Co, says, "I've lived my whole life in the great state of Florida, so the importance of the Everglades has been ingrained in me since I was a child. These wetlands are vital to the state's way of life, identity, health and economic future.
"The brewing industry in Florida has become a significant part of the state's tourism. As brewers, we depend on clean water to make a quality product and to continue to attract beer seekers from outside of the state."
The members of the Everglades Brewers Council currently include Biscayne Bay Brewing Company, Florida Keys Brewing Co., Gulf Stream Brewing Company, LauderAle Brewery, Mathews Brewing Company, Mad Robot Brewing Co., M.I.A. Beer Co., Saltwater Brewery, Spanish Marie Brewery, The Tank Brewing Co., Tarpon River Brewing.
'Learners to Earners'
The job landscape is changing fast.
By 2030, rapid advancements in technology and automation make nearly half of all jobs that currently exist obsolete. The jobs that replace them could be in industries that don't yet exist.
A panel including Tallahassee Community College Provost Madeline Pumariega, state Rep. Rene Plasencia and Roland Selby, the Executive Director of Year Up Baltimore, covered the topic at the Florida Chamber of Commerce's Future of Florida Forum this week.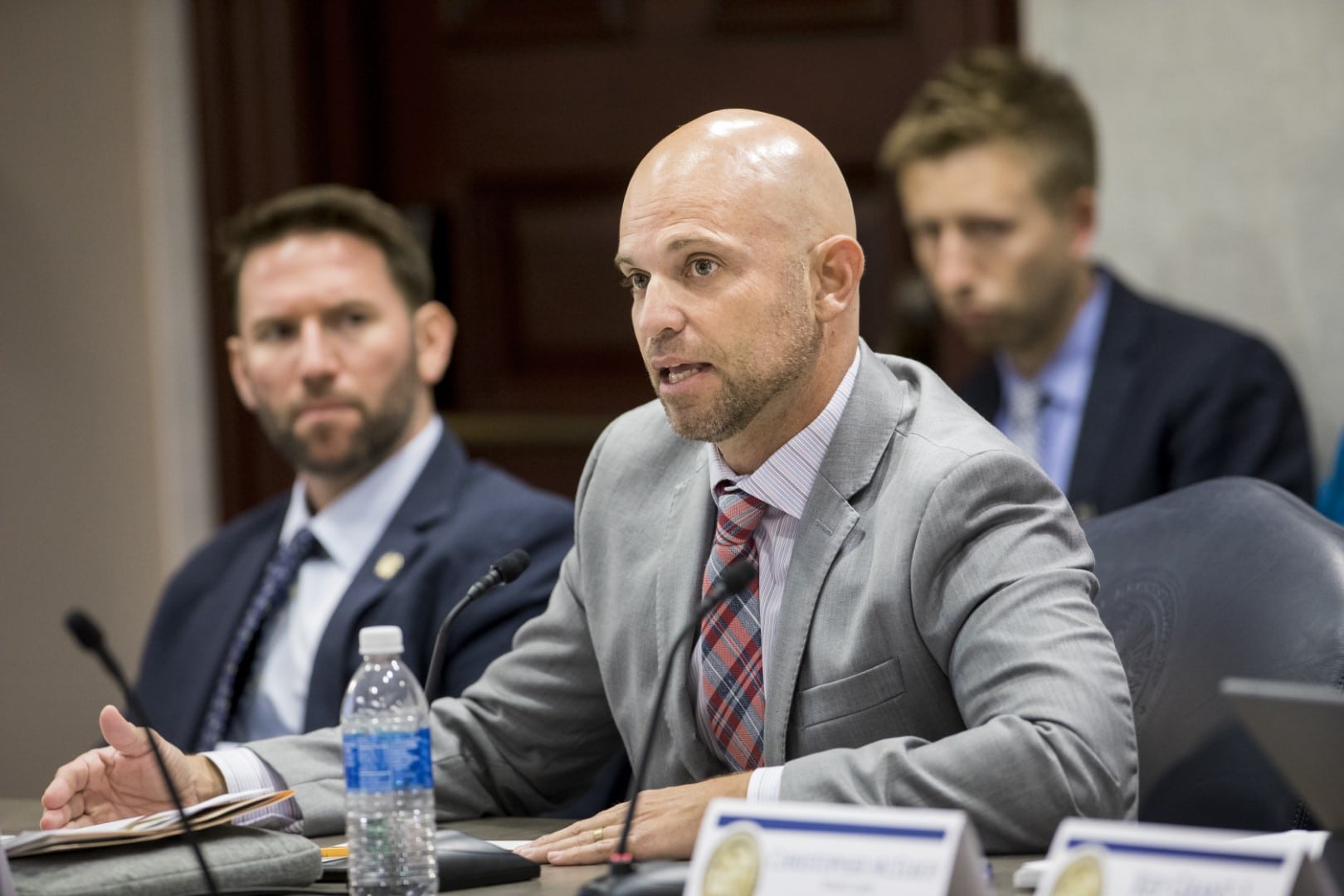 The takeaway: To prep for that future, the state's education system must adapt to supply the workforce of tomorrow to with the proper skills.
"Talent is universal, but opportunity is not. When we think about our poverty rates, disconnected youth, and others that we need to ensure are part of the human capital pipeline, how then do we strengthen those pathways?" Pumariega said.
"The Florida Chamber Jobs 2030 Report lays out the industries growing in Florida and what we can expect. The 2030 Report lays out the pillars and the strategies that connect us in all areas in terms of our economic growth and success."
Businesses can help outline what skills would best serve students by taking the Florida Chamber's Talent Skills Gap survey.
Shutts & Bowen lawyer keeps busy
Jason Gonzalez, the managing partner of the Tallahassee office of Shutts & Bowen and chair of the firm's Appellate Practice Group, now is the lawyer with the most active civil cases — 14 — before the Florida Supreme Court, according to the court's own dockets.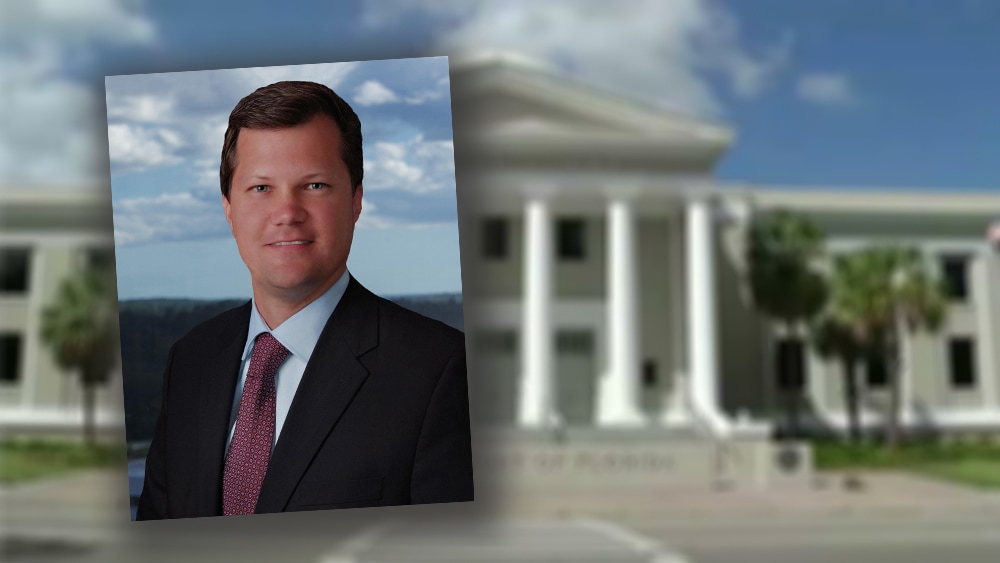 The "experienced appellate and litigation attorney" also regularly catches some of the biggest state government-related cases, including on medical marijuana, for instance. In many ways, he may be the most influential attorney you've (maybe) never heard of.
Before joining Shutts, he was General Counsel at the Executive Office of the Governor, where he began shepherding conservative jurists through the nomination process. He also was a member of the Florida Supreme Court Judicial Nominating Commission.
He is credited (or blamed, depending on the party affiliation of the person you talk to) with starting the remaking of the state's judiciary, advising then-Republican Gov. Charlie Crist on the appointment of 64 Florida judges and four Florida Supreme Court Justices.
Gonzalez also was General Counsel and an executive board member of the Republican Party of Florida, according to an online bio.
Now add to his résumé "busiest Supreme Court civil lawyer."
FAMU law students appointed
Three FAMU College of Law students were appointed to the Southern Regional Black Law Students Association this week.
The appointees were third-year law student Ashley Little, second-year student Chelsee Lee and third-year student Ryan Willis.
The SBLSA appointments will see the three students serve as members of SRBLSA Law Journal of the National Black Law Students Association, known as the Southern Journal of Policy and Justice. Little was appointed as senior editor, while Lee and Willis both were appointed as managing editors.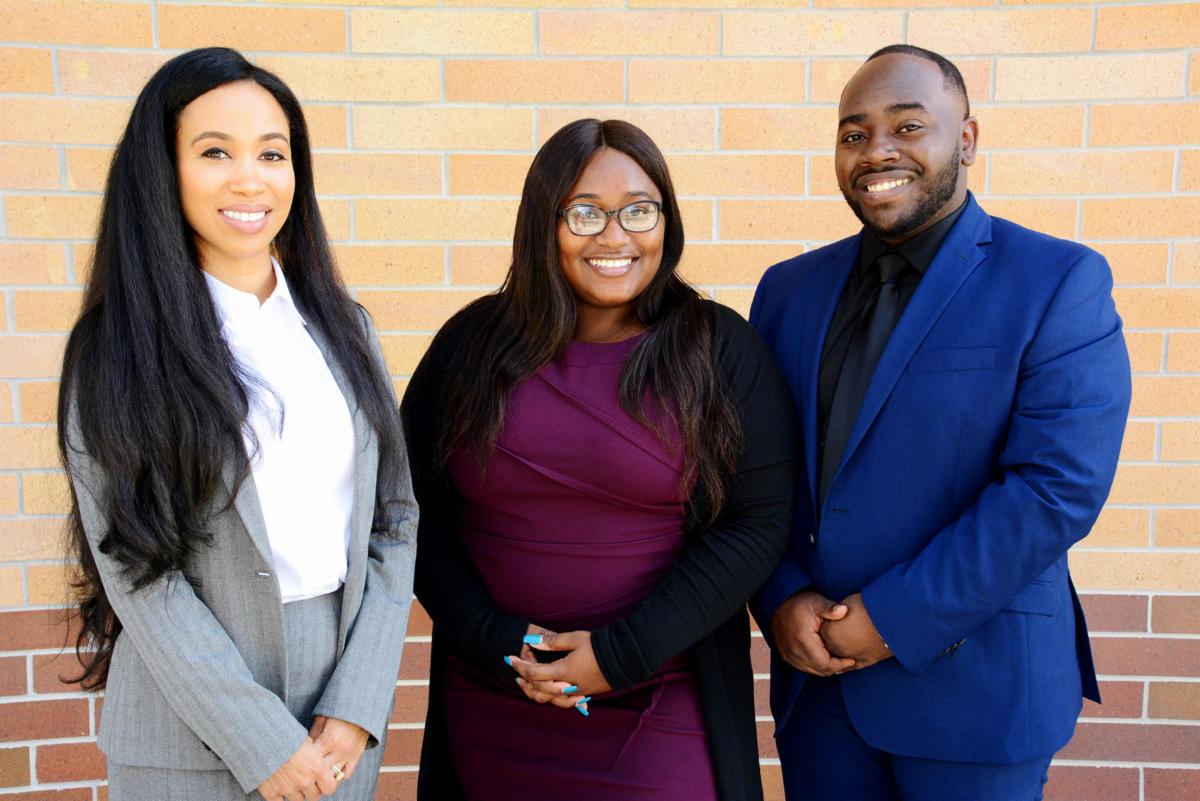 The journal debuted in 2005 as a premiere legal publication that serves as an instrument to uplift the African American community socially, politically and economically. It is the oldest law journal of the National Black Law Students Association. The theme for the upcoming journal is Public Education within the Black Community.
Established in 1971, the Southern Region of the National Black Law Students Association is the largest of NBLSA's six regions with more than 40 chapters and 1,700 law students in Alabama, Florida, Georgia, Mississippi, North Carolina, South Carolina, Tennessee, and the Commonwealth of Puerto Rico.
The Southern Region of the Black Law Students Association is a regional affiliate of the National Black Law Students Association, a student-run national organization formed to articulate and promote the needs and goals of Black law students.
FSU grads honored at gala
The Florida State University Alumni Association recognized seven accomplished alumni during a recent Alumni Awards Gala at the FSU Alumni Center.
"Homecoming is a time when we welcome back Florida State University alumni, and there's no better way to do so than honoring these seven graduates," said Julie Cheney, president and CEO of the FSU Alumni Association.
To watch the video, click on the image below:
"What's amazing about FSU alumni is their eagerness and willingness to give back to this top 20 university, which these honorees have done. For that, we are so proud and thankful."
The highest honor went to Melvin Stith, widely known for spearheading the Jim Moran Institute for Global Entrepreneurship, and who was presented with the Bernard F. Sliger Award. Named for the 10th president of Florida State University, the Sliger Award is the single highest honor given by the FSU Alumni Association. This award recognizes a member of the university community who had made a significant contribution toward the fulfillment of Florida State University's mission.
During his tenure at FSU, Stith forged a friendship with Jim Moran, which resulted in numerous financial gifts to the college and FSU, including a $1 million grant in 1995 to establish the Jim Moran Institute for Global Entrepreneurship in the college and the recent $100 million gift from Jan Moran and The Jim Moran Foundation.
Additionally, Stith is a founding member of the Ph.D. Project, a national program that supports the diversity of business school faculty across academia. This led to the recognition of FSU College of Business as a national leader in producing African Americans with doctoral degrees.
Capitol Directions