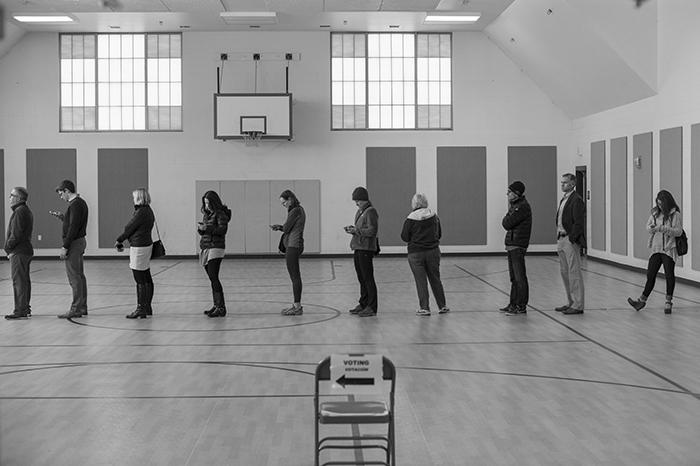 The eight-member group is chaired by Secretary of State Laurel Lee.
Florida's Restoration of Voting Rights Work Group held its final meeting Tuesday before writing a draft report to help outline how to verify an individual is eligible to have his or her voting rights restored.
Toward the end of the meeting, Work Group Chair and Secretary of State Laurel Lee noted the next steps going forward: "Now that we have received information from several entities through the course of our meetings, the work group needs to begin developing our recommendations for the Legislature."
Lee noted the group will write a draft report to be reviewed at its next meeting. Group members will then discuss edits or revisions and vote to approve the report, if possible.
Voters last year approved Amendment 4, which allowed most ex-convicts to have their ability to vote restored upon completion of their sentence.
The Republican-controlled Legislature followed up with "implementing legislation" during the 2019 Session. That legislation requires ex-felons to pay all fines and fees in order to have their voting rights restored.
But tracking whether those payments have been made isn't as easy as it sounds. Such data are not available in one central location.
The work group has been tasked with holding hearings on how that payment information can be amassed, both by individuals seeking to restore their rights as well as state officials deciding whether the rights should be restored.
The eight-member group on Tuesday heard from Stephen Hebert, who serves as the Director for the Office of Clemency Investigations with the Florida Commission on Offender Review (FCOR).
His office, as the name suggests, looks into potential clemency recommendations.
"Clemency investigations are comprehensive and involve a total and complete picture of a convicted felon," Hebert said. "Determining the completion of sentence to include the status of obligations that are court-ordered is just one small component of our clemency investigation."
That information, on whether those obligations are satisfied, would help determine whether an individual is eligible to have his or her voting rights restored. Hebert said that information comes in from the Department of Corrections, Clerk of Court records and other sources.
Hebert added his office would assist with any information it has that could help make those determinations.
The panel also heard testimony from Ann Coffin, who works as the Child Support Program Director within the Florida Department of Revenue.
Coffin discussed the system her office uses to determine whether a parent is up-to-date with child support payments.
"We interface with over 60 other state, federal, local and private entities to load data into the system. We also share data back with those entities," Coffin said.
"Each time a support order is established across the state, it can be automatically scanned into our system. It's routed to an individual who updates the terms of that order in the system so that automation can track whether we've received the payments or not and what the balances are."
This marked the third meeting of the work group.