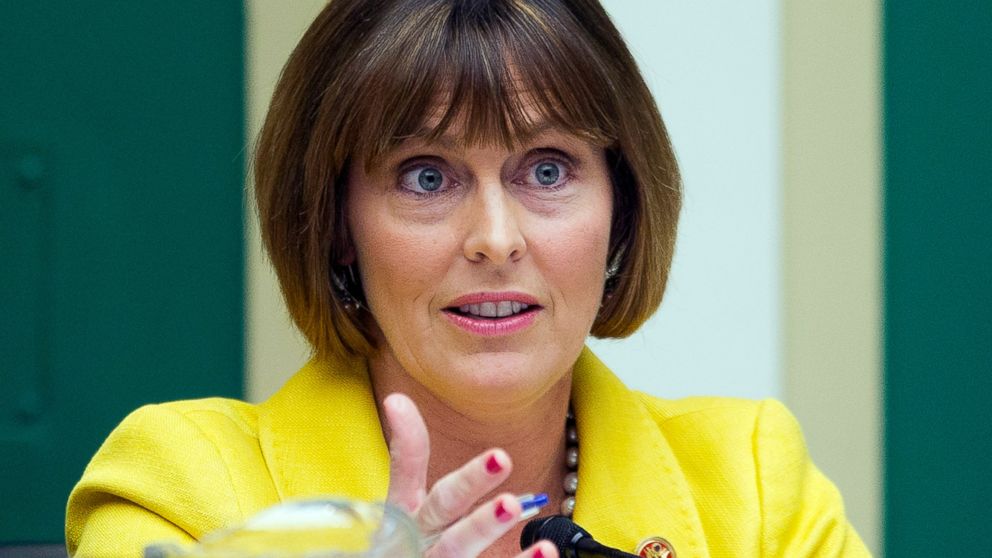 Castor called Trump's alleged behavior outrageous.
The U.S. House Intelligence Committee soon will hear testimony from the whistleblower behind bombshell allegations that launched an impeachment inquiry into President Donald Trump.
Speaking to WMNF Community Radio's Sean Kinane on Tuesday, U.S. Rep. Kathy Castor called the whistleblower "brave" and said the person's testimony would be heard in closed session this week.
"The fact now that the President has admitted that he did in fact pressure the Ukrainian President, he put his personal political interests ahead of the United States of America's military and national security interests, that is plain, but now the House is proceeding in a very deliberate way, an expeditious way, to get all of that on the record," Castor said.
Castor joined a growing number of Democrats last week in supporting impeachment proceedings against the President after reports surfaced about a potential whistleblower complaint that contained information about a potentially damning phone conversation.
The rest of the week saw headline after headline with explosive information that, if proved accurate, shows the length the Trump administration will go to in order cover up potential wrongdoing.
Castor's leadership among House Democrats has grown in recent months after being named head of the Select Committee on the Climate Crisis by House Speaker Nancy Pelosi, giving her access to top leadership on Capitol Hill.
Castor had previously sided with Pelosi on impeachment proceedings, arguing there wasn't enough public appetite. But Castor switched positions last week just before Pelosi announced moving forward.
The onslaught of news coming out of Washington has left Americans still split on impeachment, though support seems to be growing. It's become a bitter partisan divide with Democrats expressing outrage over the President's actions and Republicans defending them and accusing liberals of launching yet another "witch hunt."
"I encourage all Americans to put their political party affiliations aside and focus on what is right and the basis of our constitution," Castor said, calling Trump's actions "outrageous."
Castor doubled down on Congress' pledge to keep the identity of the whistleblower safe.
"That's very important because of the very disturbing comments from the President over the past few days threatening the whistleblower, threatening his life, threatening Adam Schiff's life," Castor said.
She was referring to a Trump comment last week saying the person who gave the whistleblower information was "close to a spy" and implying they should be dealt with like they did "in the old days." Many took that as a veiled reference to execution.
Trump also accused Schiff of treason after Schiff paraphrased the memo of Trump's call with Ukrainian President Volodymyr Zelensky rather than reading it verbatim.
Castor said she wasn't sure where the impeachment proceedings will go from here.
The Democratic-controlled House is moving swiftly through impeachment proceedings and has the numbers to impeach, but Trump might find safety in the Republican-controlled Senate.
Asked whether inaction in the Senate could play a role in the 2020 election, Castor deflected.
"I'm not sure that anyone really understands where this is going. We're in uncharted territory," she said. "This is beyond the pale now. It's plain as day that the President has betrayed his oath of public office. He's abused his power in trading our national security interests for a personal vendetta."
Vox reported Monday, however, that Senate Majority Leader Mitch McConnell said the Senate "would have 'no choice' but to move forward with impeachment proceedings if the House ultimately votes to bring charges" against Trump.
"I would have no choice but to take it up," McConnell said in a CNBC interview. "How long you are on it is a different matter, but I would have no choice but to take it up based on a Senate rule on impeachment."
Castor went on to say Trump has threatened the United States' system of government.
"Our status in the world, how we interact with allies, how we confront our adversaries, Trump has turned that on its head and this is one of the most dire situations I've seen in my time," she said.