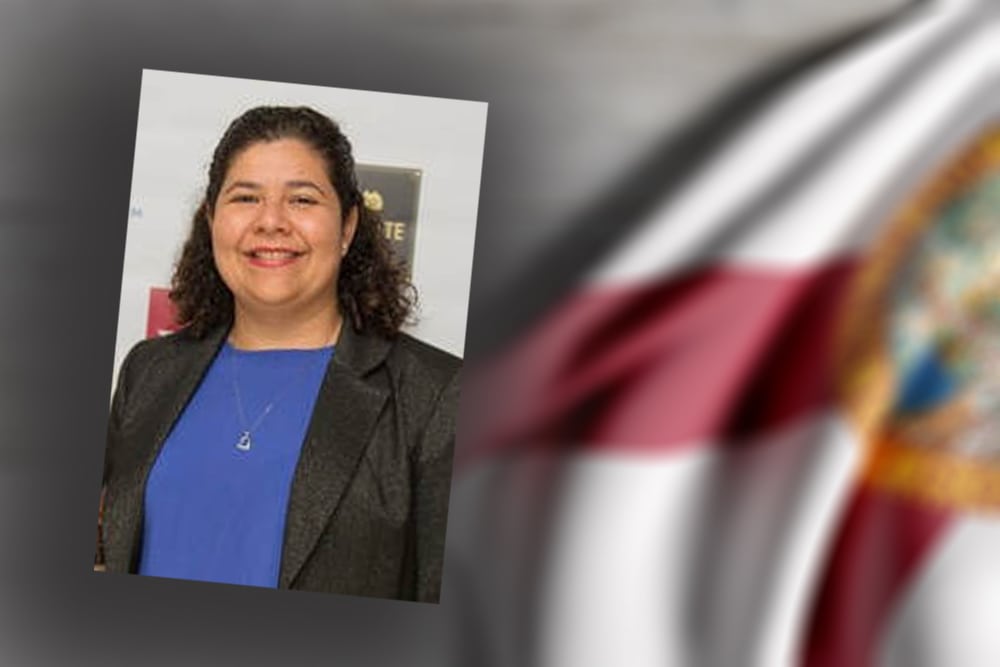 Aloupis, a Republican, won the seat in 2018 by just 1 percentage point.
Franccesca Cesti-Browne, the former chairperson for the Miami-Dade County Hispanic Affairs Advisory Board, has filed to challenge incumbent GOP Rep. Vance Aloupis in House District 115.
Cesti-Browne will compete as a Democrat in an attempt to flip the Miami-Dade County district. Aloupis won the seat in 2018, succeeding term-limited Republican Rep. Michael Bileca.
But Aloupis defeated his Democratic opponent, Jeff Solomon, by just 1 percentage point. That gives Florida Democrats hope they can turn the district blue in 2020.
Cesti-Browne released a statement Tuesday announcing her candidacy.
"I was raised in Miami, I've seen the struggles that our community has gone through and how we've been consistently neglected by entrenched Tallahassee interests," Cesti-Browne said.
"I've seen firsthand what happens when Tallahassee insiders fail to protect our environment and water supply, or when they don't adequately support the traditional public schools. I never wanted to run for office, but I can't sit back and see my home ignored and forgotten by politicians. It's time for a change."
Cesti-Browne was born in Peru and immigrated to Miami with her family when she was 8 years old. Cesti-Browne is also a board member for Be Strong International, which delivers "educational programming" to students in Miami-Dade and Broward counties centered around "healthy relationships, financial literacy, and educational and career success."
HD 115 has appeared to be purple in recent years. Bileca managed an easy 18-point win in 2014, riding a Republican wave that swept through the House after Barack Obama's reelection.
But in 2016, Bileca's margin of victory shrunk to just over 7 points. And Democratic presidential candidate Hillary Clinton managed to take the district by 10 percentage points, as Republican nominee Donald Trump won the state and the presidency.
While Aloupis held onto the seat for Republicans in 2018, Democratic gubernatorial candidate Andrew Gillum and Democratic U.S. Sen. Bill Nelson both came out on top among HD 115 voters despite, like Clinton, losing the state overall.
Still, Aloupis now has the shield of incumbency that could help him hold off a Democratic challenge. The two are the only candidates who have filed in the race so far.
HD 115 covers parts of Pinecrest, South Miami and Palmetto Bay.