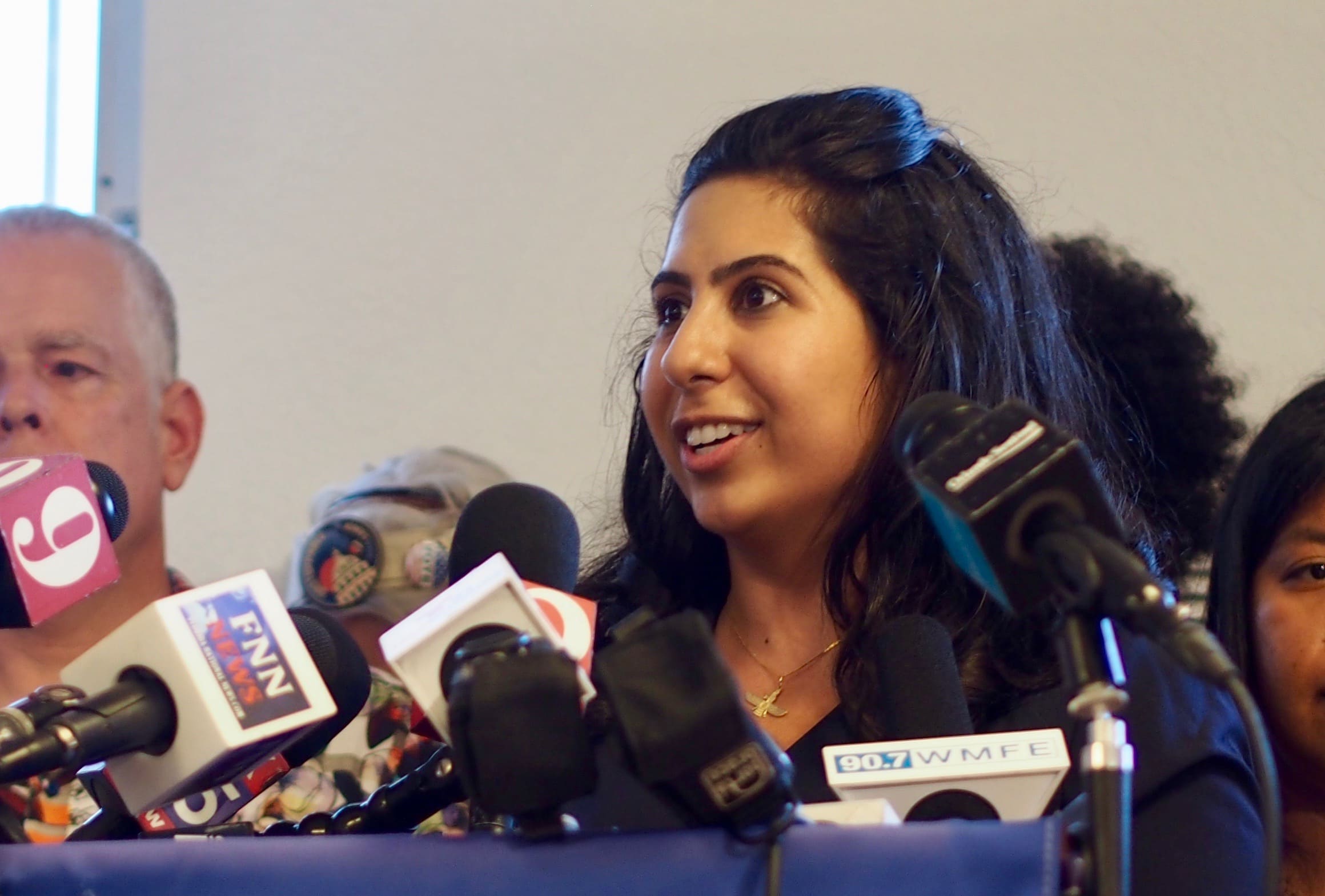 We're sending a message to Tallahassee, she says
Democratic state Rep. Anna Eskamani has launched the first campaign video of her reelection effort, borrowing some of the family biography footage from her 2018 campaign and adding a minute's worth of progressive policy statements and harsh words about Republican policies.
"Onward With Anna," a one-minute, 32-second spot, is being released in advance of her official campaign kickoff event in downtown Orlando set for Thursday evening.
Eskamani's campaign and her unofficial People Power for Florida political committee already have raised more than $100,000 toward her run for reelection in House District 47 in central Orange County, she reports in a news release accompanying the video. September finance numbers have not yet been released. Through the end of August, her campaign had raised about $35,000, and People Power about $60,000.
She starts the video by reminding voters of her 2018 run, which drew international attention and more than a half-million dollars in contributions, most of it in small-dollar donations.
"Paperwork made it official. You made it a movement," she says in the video of her first run.
She does not yet have an opponent in the 2020 election.
"Together we're sending a message to Tallahassee. We believe in economic justice and equality for all. Health care is a right and reproductive freedom is nonnegotiable. Good paying jobs with benefits. Renewable energy and a clean environment. And high-quality public schools where our children can finally feel safe from gun violence," she details in the video. "We're willing to work with anyone who shares our goals of accountability, honesty and equality."
Then the video abandons a happy tone and goes after Republican positions, with newspaper headlines "DeSantis signs controversial bill allowing armed teachers in classrooms;" "Florida GOP moves to rein in felon voting rights;" as Eskamani asks, "And how much more destructive nonsense will we take?"