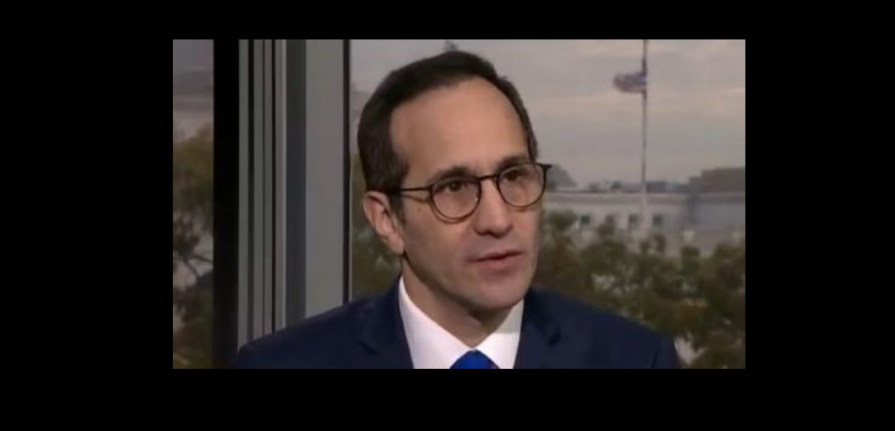 The records are for a separate lawsuit he filed in Miami-Dade County.
Ronald Rubin – the state's former chief financial regulator – filed a new suit against the state, saying he was being denied public records for his "investigation of racketeering, political corruption, abuse of power and misuse of taxpayer money at the highest levels."
A copy of the lawsuit, filed Sept. 23 in Leon County Circuit Civil court, was provided to Florida Politics late Tuesday. The defendants are the Department of Financial Services (DFS) and Office of Financial Regulation (OFR), which Rubin formerly headed. Both are under state Chief Financial Officer Jimmy Patronis.
The records are for a separate lawsuit he filed in Miami-Dade County this June, in which he claims Patronis and others "constituted an enterprise that used illegal means (including blackmail, extortion and abuse of public office) to enrich and empower themselves."
Rubin says he blew the whistle on the scheme, which got him fired. He was terminated in July in the wake of allegations of sexual harassment and inappropriate comments in the workplace. Rubin also has claimed Patronis was retaliating against him for not hiring the friend of a favored lobbyist.
Patronis suspended Rubin from his post on May 10, after an employee accused the OFR head of harassment.
Rubin's most recent lawsuit asks the court to order the agencies to turn over records he has asked for, which include text messages and emails, saying they are "delaying production to stymie (his) investigation of serious misconduct."
A complaint in a lawsuit tells one side of a story. DFS spokeswoman Katie Strickland called the suit "inaccurate (and) wrought with flat out scandalous allegations."
"It seems the lawsuit is more of a PR stunt than a well thought out legal strategy," she said. "Our general counsel will be addressing the issues … with the Court in the coming days," including a motion for sanctions (see below) against Rubin's attorney, Michael Tein of Coconut Grove.
Strickland added: "Please note that Mr. Tein served the Department (Tuesday) with filings in this proceeding, and about a week prior to this, he was provided with 1,700 pages of records, many of which were responsive to portions of his first request. Up until yesterday, the Department had only received copies of the filings from reporters."
For now, the case is assigned to Circuit Judge John Cooper. He set an initial hearing for 10 a.m. on Friday, Oct. 11.
The suit is just the latest chapter in a winding saga.
Accusations of sexual harassment shortly after Rubin's hiring were followed by underlings' complaints of strange and inappropriate comments in the workplace, including asking an employee whether that worker's dog watched that person and their spouse have sex.
The state employee who filed the complaint against him asked Attorney General Ashley Moody and the Florida Department of Law Enforcement to investigate Patronis for his handling of the complaint.
Patronis released a redacted version of that complaint to news media and publicly stated the sexual harassment complaint included "troubling allegations." The employee's attorney, Tiffany Cruz of Tallahassee, said: "There can be no dispute that the release of this complaint, even redacted, is a knowing and willful violation of Florida Statutes and should be investigated."
The crux of the complaint was that Rubin took her to lunch April 30 and to his nearby downtown condo to see recent renovations. The employee said she felt "awkward" and "uncomfortable." After that trip, the employee started to avoid Rubin and was moved to a different job, at her request.
Moreover, the attorney representing lawyer Kim Grippa, the "politically connected" job applicant that Rubin refused to consider, also has complained his public records request was being held up because Rubin had yet to surrender his state-issued phone and computer so they can be searched. They have since been turned in.
Rubin said she wasn't qualified to work at OFR, either as his general counsel or in any other position. Grippa, a senior professor in the School of Business Administration at Daytona State College, said she had a bad interview with Rubin and wouldn't have wanted to work for him anyway.
Grippa — ex-wife of insurance executive and former Leon County Commissioner Tony Grippa — herself sued Rubin personally in Leon County for, ironically, violating the state's public records law.
Meantime, Rubin himself filed a lawsuit against prominent Tallahassee lobbyist Paul Mitchell, in which Rubin accuses Patronis of running "pay to play — or else" politics out of his office. He claims Mitchell agitated for Grippa to be hired and turned against him when she wasn't.
Rubin also contends his father, a wealthy developer, repeatedly refused pressure to make a $1 million political donation to guarantee Rubin's own hiring. Mitchell, formerly a friend of Rubin, has called the allegations "self-serving" and "largely fictional."
Moreover, Peter Penrod, Patronis' top in-house attorney, suggested in an August email to the CFO that criminal charges could be filed against Rubin. He said Rubin's whistleblower allegations were "intended to manufacture a false narrative about DFS."
The attorney also said in the email he "believe(s) that some of the allegations are so patently false that they even may constitute a criminal violation," referring to statutes against perjury, making false reports and giving false information to law enforcement, and making false official statements.
As OFR commissioner, Rubin was paid $166,000 a year to oversee an agency of nearly 360 employees and an operating budget of about $41 million a year. The Office regulates banks, credit unions, other financial institutions, finance companies, and the securities industry.
Rubin was once an enforcement attorney for the federal Consumer Financial Protection Bureau and worked at the U.S. Securities and Exchange Commission (SEC) but had been a "self-employed freelance writer" for over three years before taking the OFR job.
___
Background for this post provided by The News Service of Florida, republished with permission.