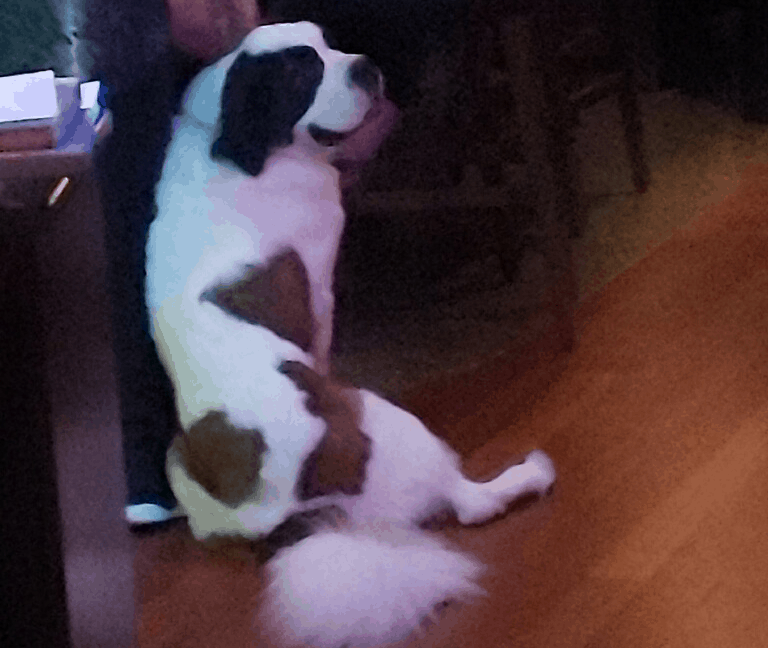 This dog at Eddy V's shouldn't have a seat at the bar, lawmaker says.
Pets may lose their seats at the restaurant table if a new bill becomes law.
Rep. Bruce Antone on Monday filed legislation (HB 243) that prohibits most animals from entering into the majority of restaurants and retail stores in Florida. The Orlando Democrat's bill excludes service animals, but lapdogs, lizards and Labradors merely keeping their owners company must be chained outside.
His reason? He has gone from seeing people bringing guide dogs to Lowe's to now pushing baby carriages with pups through Mall at Millennia. The final straw for him came with a visit to Eddy V's where a dog as large as the human patrons took a seat at the bar.
"Folks are taking pets to the store rather than service animals," he said. "The problem is getting worse and worse, and I'm trying to crack down on that."
Antone identifies "household pets" as the major culprits sneaking into stores and eateries.
"In order to protect the health, safety, and general welfare of the public, non-service animals are prohibited from traveling through or remaining in indoor portions of a public food service establishment or place of business," the bill text reads.
The legislation largely leaves it to the Department of Business and Professional Regulation to adopt rules for restaurants and retailers. That includes establishing an online portal where customers can make complaints when businesses do not comply with the law.
Antone makes clear he doesn't want to close down restaurants with outdoor lanais and patios designed to be pet-friendly. And his bill allows localities to grant exceptions to businesses that want to be pet-friendly.
Florida can't stop consumers with medically required service animals from bringing those creatures in or risk violating the Americans with Disabilities Act, according to ChowHound.
As for individuals who try to bring in pets and pass them off as service animals, the legislation allows first for a written warning, then a $100 fine on second offense. Repeat offenders from there face misdemeanor criminal charges.
Considering such a lie undermines the legitimate needs of the disabled community, the legislation specifically suggests the fraudulent pet owners help that community out. The bill calls for perpetrators to perform 30 hours of community service for an organization that serves individuals with disabilities, ultimately leaving the organization to a judge's discretion.
Florida, as it happens, is one of just 11 states that currently allows dogs in restaurants at all. VISIT FLORIDA maintains an online guide of where diners can eat with their dogs and other pets.