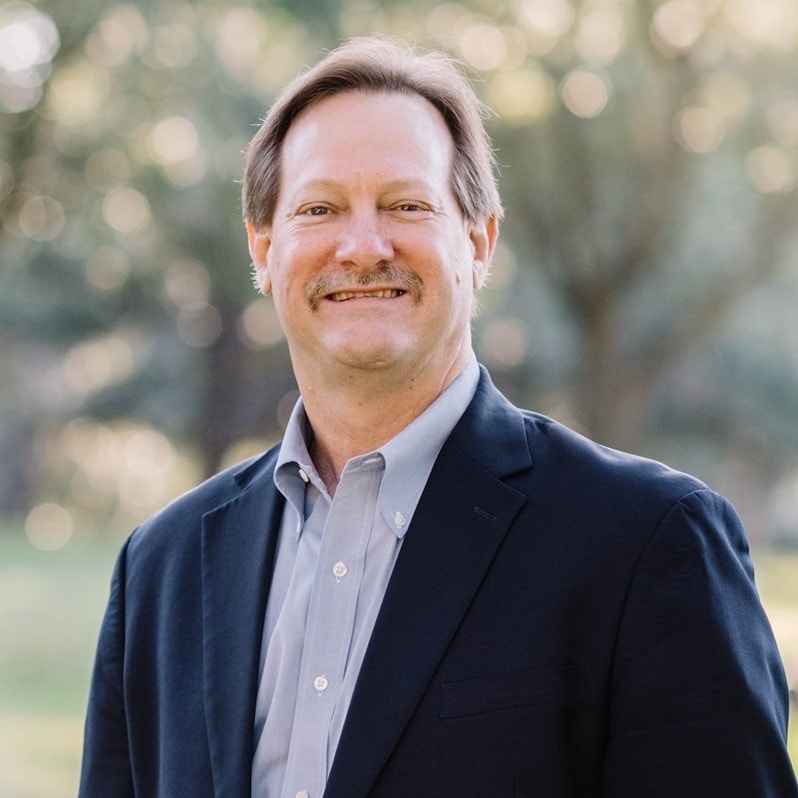 Florida Institute of Government leader makes a run himself.
The longtime leader of the John Scott Dailey Florida Institute of Government, which is dedicated to enhancing the capacity of Florida's local governments, will now run for elected office himself.
Jeff Hendry on Tuesday filed his candidate paperwork for an at-large seat on the Leon County Commission.
"To be honest, I think I've been preparing for this all my life," Hendry told Florida Politics.
Hendry says he's given a lot of thought to running for office. So when County Commissioner Mary Ann Lindley announced she would not seek a third term, Hendry embraced the opportunity.
The ins and outs of local government are no mystery to Hendry. He's worked for the Institute for the past 32 years, rising to the position of executive director in 2003.
There, he has also worked on the North Florida Economic Development Partnership, helping 14 rural counties draw critical investment into the region.
That work will be important in Leon County as well, Hendry said.
"We need to be encouraging the right type of growth for economic diversification, which is a huge issue for our community," he said.
But the top issue, Hendry believes, must be public safety. Tallahassee has unfortunately been a hotbed for gun violence in recent years. 
Safety "should be a core value and core issue for any community and local government," he said. "People ought to have the right to feel safe and protected, and they have the right to feel comfortable in their own neighborhoods."
The Tallahassee region hosts a number of economic drivers and "tremendous assets," Hendry said.
That makes it a great place to live. But the area also has significant challenges, and it will take leadership to improve Leon's competitiveness with other metropolitan areas in Florida.
County leaders will also need to work with state and federal officials on securing infrastructure funding.
Moreover, Hendry sees a need to better cultivate and attract talent to the local workforce. That, in turn, will attract companies to the area in the long run.
"I want to provide the same opportunities to every resident of this community in every ZIP code," said Hendry, who grew up in Leon County and spent most of his life in the community. That experience would also be an asset to the Commission.
"I was raised in one of the poorest zip codes in Florida — 32304. My hard-working parents sacrificed greatly to find a way to advance from a trailer park to a more stable and safer neighborhood," he said.
"I believe that kind of advancement should be available to anyone who wants to pursue it. People are struggling here today and it can be hard to get ahead, but we can change that by building ladders out of poverty that start with a stable job and desire to succeed."
Those ladders can be built through expanding career and technical education options, specifically the Leon Works career path program, which he says should continue to be one a major focus for the county.
"Our community has been blessed to have a great public steward in Mary Ann Lindley these past eight years," he said. "Her work on job training and launching Leon Works has been impactful and my aim will be to continue that tradition while pursuing an agenda focused on creating expanded and practical career opportunities for Leon County residents."
Most of all, Hendry hopes voters see value in his strong resume of helping local government improve as a whole.
"Frankly, one of the biggest drivers in this election from my standpoint is the experience I bring," he said.
Hendry expanded on that in a Wednesday news release from his campaign.
"I've spent my whole career working to improve communities throughout Florida while also striving to have an impact here at home. As I file to run for the Leon County Commission, I am motivated by my faith, family, and love for this community. My intentions will always be to serve my neighbors, deliver on my promises, and be a county commissioner that you can be proud of and count on," he said.
In addition to Hendry's local roots and breadth of knowledge on local government, he has a long resume of community involvement — the father of two has managed the Capital Tiger Bay Club for the past two decades.