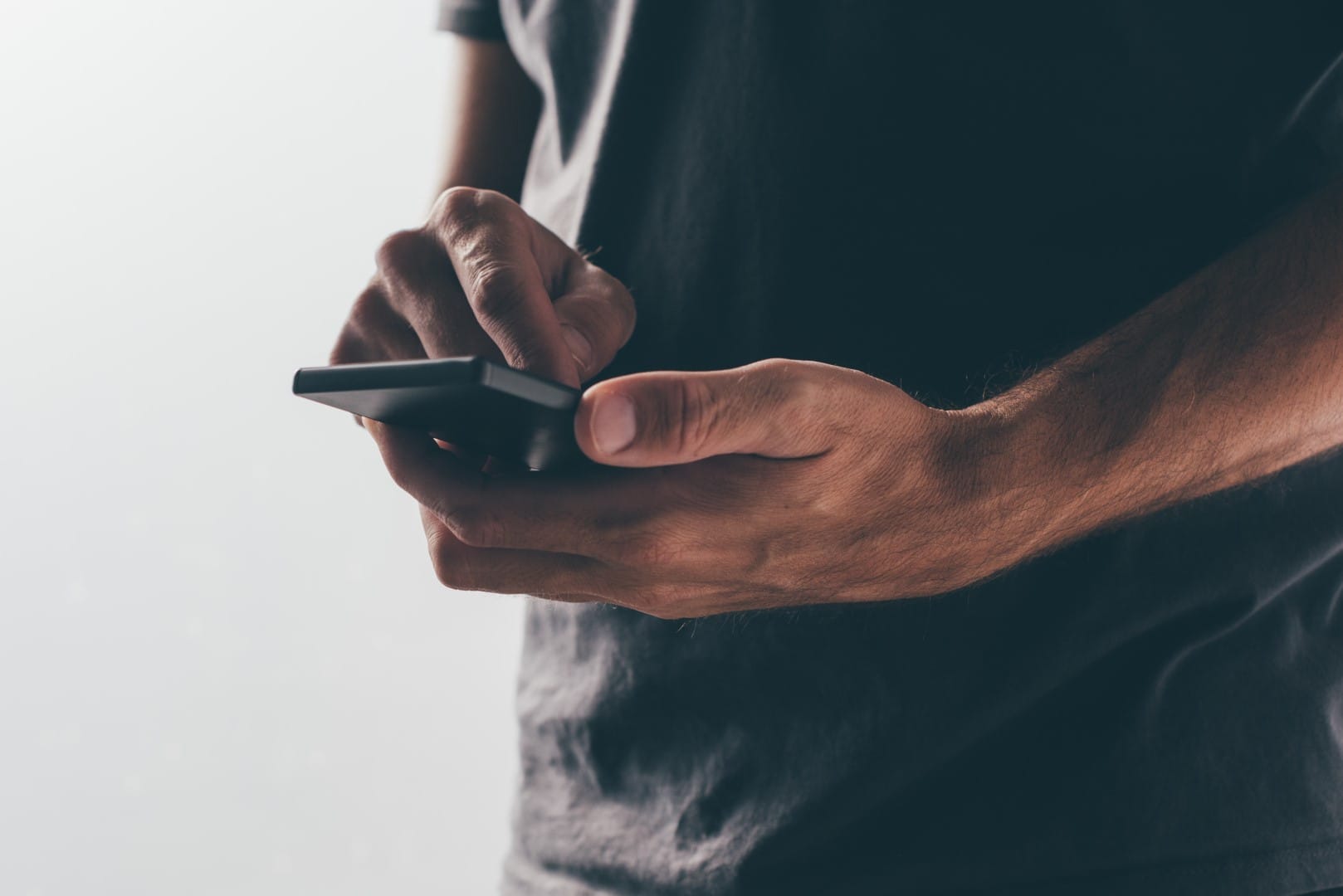 Suggestive chats from 2017 reveal officers kept pushing sex on disinterested young adults.
The Sarasota County Sheriff's Office (SCSO) is defending a controversial sex sting amid accusations of entrapment, following the arrest of 23 men — and the suicide of a 62-year-old soon-to-be-grandfather — last month.
But new records analyzed by Florida Politics reveal the outrageous lengths the agency has been willing to go to try and convince law-abiding men to break the law to boost arrest totals in their "To Catch a Predator"-style undercover stings.
In one example from a 2017 operation, SCSO spent two days trying to seduce a 20-year-old man who showed no interest in having sex with a child. Detectives, who posted an ad for an 18-year-old woman on Tinder, matched with the young man and proceeded to swap "getting-to-know-you" texts for more than an hour; only then did detectives tell the man he was chatting with a 14-year-old girl, not an 18-year-old.
Undercover detectives continued to try and talk about sex with the man the next day; he again rebuffed the attempts, but continued the small talk because he indicated he was bored. Detectives then sent unsolicited, flirty photos to the man; a tactic that violates best practices and ethical standards for this type of stings.
Florida Politics first reported Sunday how Sarasota County Sheriff Tom Knight employed questionable techniques in last month's child predator sting, targeting lonely adults on adult websites, rather than possible predators who lurk on sites and apps more popular with teens. The operation, called Intercept VII, was the seventh edition of the stings, which typically produce grand press conferences but few prison sentences; it's prompted most Florida sheriffs to shift sex crimes resources toward more impactful operations.
SCSO has also made a habit of destroying records related to the stings before they can be obtained by the public, a likely violation of Florida's public records laws. But the extensive chat log obtained by Florida Politics from the May 2017 sting was preserved because the 20-year-old man targeted by detectives happened to be an SCSO civilian employee.
Even though the man never suggested meeting up with an underage child, never brought up sex during their two full days of online chats, and appeared to be a model employee, he was suspended by the sheriff's office following the exchange. He said he was then pressured to resign to keep the episode private.
"The (deputies') behavior is outrageous," said Tampa criminal defense attorney Anthony Candela, who reviewed the chat logs at the request of Florida Politics. "If you have the cops trying to groom the individual, they probably aren't going after a sex offender.
"If you live in Sarasota County, I'd want to know why my tax dollars are being wasted just for a news story … you want the sheriff combating real crime … that's tens of thousands of dollars To (not) Catch a Predator."
How deputies groom their prey
The chat log reveals detectives willing to dedicate hours trying to build the trust — and romantic interest — of a man who thinks he is talking to another adult, before informing the man that the woman showing him affection is actually four years younger than she had led him to believe.
Detectives "swiped right" on the Tinder profile of the 20-year-old sheriff's office employee, whose profile read, "literally just want to hang with someone and be able to eat and not feel judged." On Sunday morning, May 20, he introduced himself to 18-year-old "Stephanie," told her he was bored at work, and the two spent the rest of the day texting back and forth.
Their small talk covered the weather, life in Sarasota, and dirt track racing. When "Stephanie" said she would liven up the man's slow workday ("I'll stir up trouble for you"), he steered the conversation back to their mutual hobbies.  When detectives suggested talk about drugs, the man steered the conversation back to Sarasota life.
But detectives kept pressing, suggesting they meet up. "Just lookin for a friend to chill with," they wrote the man, then telling him "Stephanie" was only 14 years old.
The pace of the conversation slowed down, but the two continued to talk about work, where they grew up, and a coffee table the man was planning on buying.
Detectives then, without being asked, send a flirty picture to the man — a violation of Internet Crimes Against Children (ICAC) operational standards. They asked the man for one in return, but he did not send one. Instead, he continued with small talk.
Then, at 8:05 p.m., after 12 hours of swapping messages, "Stephanie" calls the man "bae" in a message and writes, "Ur a cutie … why don't u have a gf?"
Detectives then use "Stephanie" to introduce sex to the conversation for the first time, another direct violation of ICAC standards.
"I like older guys … I've never had sex before … I waant," she writes.
His response resembled that of a big brother, rather than a predator: "you're 14 just relax growing up is not all the hype."
But detectives continue with flirtatious and suggestive messages into the night, trying to convince the man to come visit "Stephanie."   He never takes the bait, ignoring increasingly-suggestive sexual texts.
Their conversation lasts until 2:04 a.m., a total of 18 hours without the man ever once talking about sex or coming over to see the girl.
The last message from detectives to the man: "Thx babe. Night."
The light conversation continues the next day, with detectives asking to move the conversation from text messaging to Snapchat, a photo-based app where messages automatically delete themselves. But even with an easier opportunity to send sexually-suggestive material, the man never does.
As he chatted about the weather and movies, a detective sent him a photo of her in a low-cut shirt, then another that showed most of her body.  
The man stopped communicating with deputies shortly after that, never knowing — until contacted by a reporter — how close he was to being branded with a scarlet letter for the rest of his life.
"In this case, he's not predisposed to commit a crime," Candela said.  "This is a classic entrapment scenario … he went along with the chat because he was bored, and (deputies) kept trying to up the ante on him.
"He never bit. Predators will bite almost immediately. At some point, the cops should have stopped wasting their time and realized he wasn't their target."
But with tens of thousands of dollars going into each four-day-long sting operation, detectives are expected to produce arrests.
To Create a Predator
The Sarasota County Sheriff's Office would not answer any of Florida Politics' questions about their stings, but repeated in a Tuesday statement that the men who are arrested in their stings "utilize social media to prey on children and teens" and they all "have ample opportunities … to reconsider their actions and disengage" before arriving at their decoy house.
Defense attorneys consulted by Florida Politics asked why deputies didn't disengage when it was clear the young man wasn't a predator.
"How could anyone say this guy is looking for a minor," defense attorney Peter Aiken asked rhetorically after reviewing the chat log. "They are both on (Tinder) as adults. No one is looking for a minor … the case starts with the police lying to get a totally random matchup."
The evidence also conflicts with a claim the sheriff commonly makes, including last July to cable channel HLN, when he said: "We didn't try to entice anybody; we didn't lure anybody in."
In that news segment, Knight talked about the different apps his deputies use to locate their targets. Many of the apps are geared only toward adults, with some requiring users to verify their ages.
When asked by Florida Politics for evidence to substantiate their claims that predators were using popular adult dating sites like Bumble, Grindr, and Plenty of Fish to find children in Florida, the sheriff's office provided none.
Similarly, the sheriff's office, which touted their sting as a way to fight sex trafficking, could not provide any evidence that any of the men arrested had any connections to trafficking.