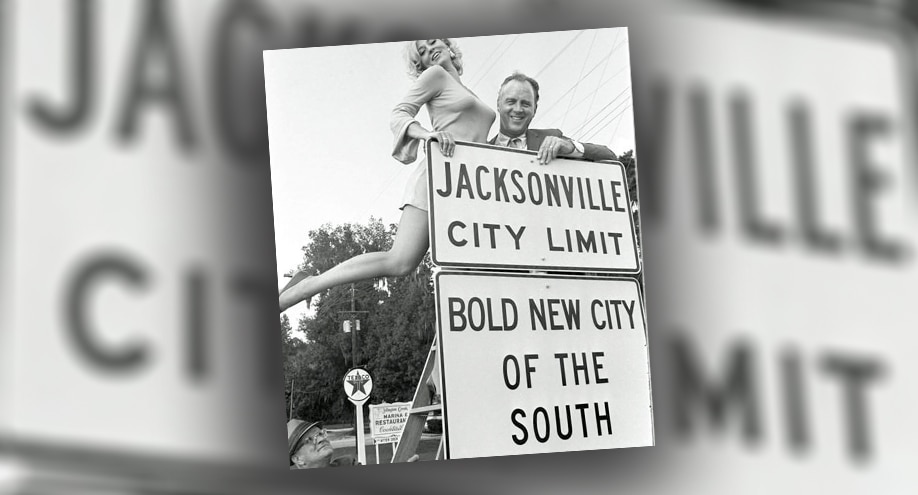 The first half-century of Consolidation.
Consolidation at 50
We rarely lead off with the discussion of a book, but with the latest edition of A Quiet Revolution (including a new section from former mayoral Chief of Staff Chris Hand), we're breaking with the protocol.
On 10/1/1968, Jacksonville merged its city & county governments into a consolidated @CityofJax. With @Jax_History & @matt_carlucci, I'm pleased to announce an updated version of the consolidation chronicle: A Quiet Revolution. #jaxpol #ilovejax #FlaPol https://t.co/jAmMmLl3Ke pic.twitter.com/v0CmxACYeK

— Chris Hand (@chrishandjax) October 1, 2019
Hand was a steadying presence in an often fractious City Hall during the Mayor Alvin Brown era, and his writing focuses on the last decade in Jacksonville politics, one defined by his former boss and the current Mayor, Lenny Curry.
We will have a feature with Hand Monday morning, but we couldn't wait that long to preview it.
Those looking for what Hand calls a "play-by-play account" of City Hall intrigue are likely to be disappointed. While Hand does touch on historical events insofar as they affected the consolidated model of government, that inquiry has an eye on the future.

Hand urges citizen engagement with the Charter Revision Commission and the government in general, as a way to ensure local democracy remains vibrant.
Coming off what was a flat 2019 campaign with a somewhat uninspired local discourse and field of candidates, Hand's counsel is worth taking to heart.
Read more about the first 50 years of Consolidation Monday morning on FloridaPolitics.com, as well as what one of the city's most profound thinkers thinks of the path ahead.
Now, the week's news …
Deaf awareness
U.S. Rep. John Rutherford announced this week he would be co-chair the nascent Congressional Deaf Caucus.
This bipartisan panel will explore issues common and specific to people with profound hearing impairment.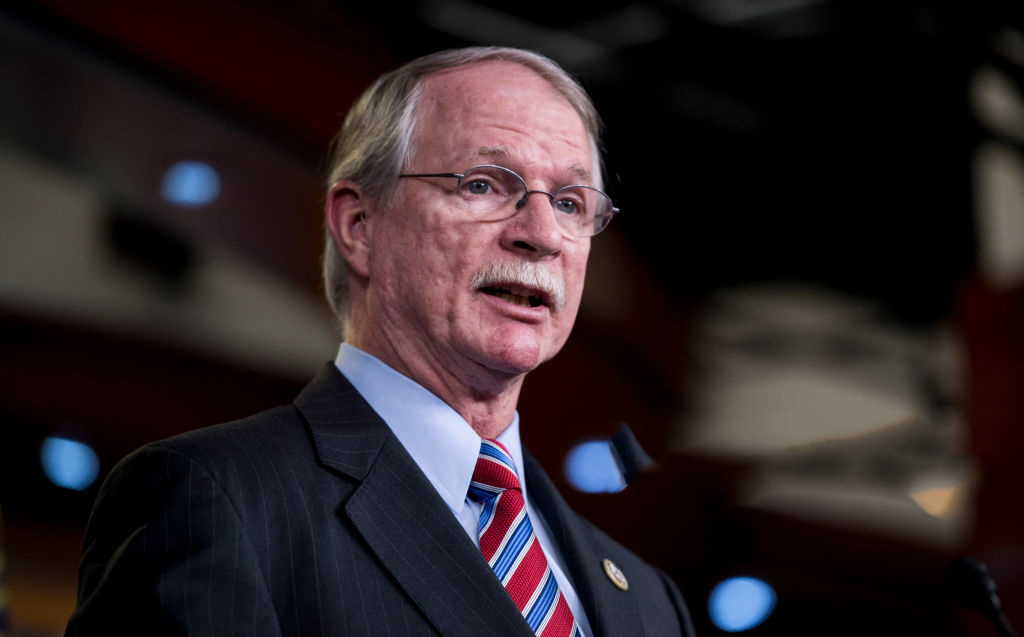 Rutherford, per media release, "joins Co-chair Rep. Mark Takano in leading the bipartisan Congressional Deaf Caucus, which bridges the communication divide between Members of Congress and their deaf and hard of hearing constituents. The caucus also works to advocate for legislative policies focused on the deaf community and to empower these individuals by promoting equal access for all."
"Deaf individuals experience many unique challenges in their everyday lives," said Rutherford. "It is our job as representatives to ensure America's laws and resources properly reflect our commitment to equity and opportunity. I look forward to working in a bipartisan way with Co-chair Takano and the entire caucus to advocate and raise awareness for the deaf community."
Rutherford, of Jacksonville, has a DeafBlind intern in his Washington, D.C. office. James Groff, who is DeafBlind, graduated from Fletcher High School and is now an MPA student at Gallaudet University.
A milli
Florida's First Lady came back this week to the First Coast to herald a seven-figure commitment to mental health.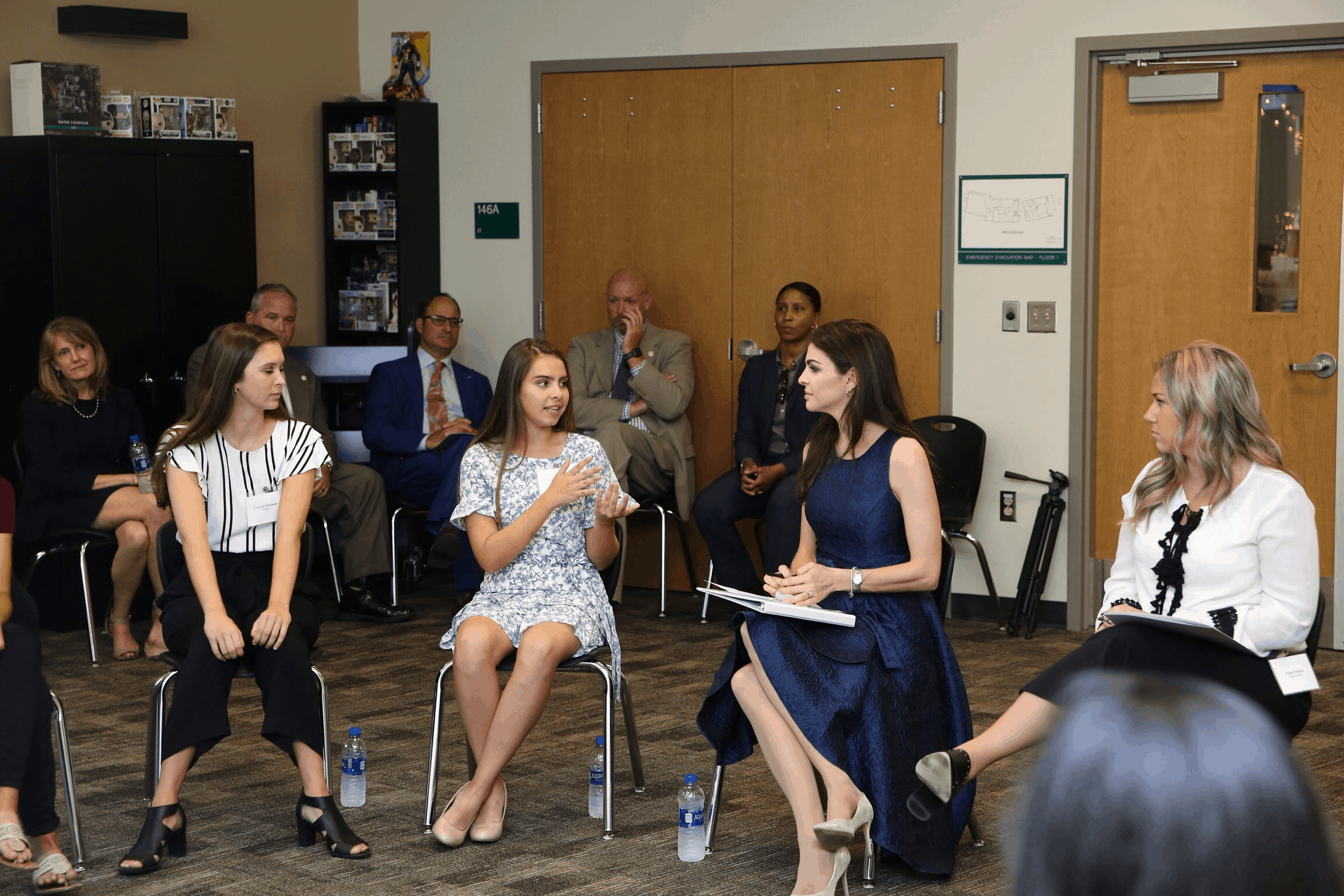 The Governor's Office said: "First Lady Casey DeSantis joined Flagler Hospital and THE PLAYERS to announce $1 million for a new mental health program in St. Johns County Schools."
The money went "to Flagler Health+ to launch Being Resilient and Voicing Emotions (BRAVE), a new program in partnership with the St. Johns County School District to encourage students to seek emotional support when needed and to improve coordination of behavioral health care referrals for students in the district's 39 schools."
Mrs. DeSantis, a former news personality on WJXT, said she was "thrilled to take part in today's launch of the BRAVE program, a perfect example of the importance of the private sector being part of the solution to solving the mental health crisis facing our state."
Flyin' high
Mrs. DeSantis' trip to NE Florida this week for those events was solo, and the chairman of the University of Florida Board of Trustees made it happen.
Powerbroker Mori Hosseini's plane ferried the First Lady, notes POLITICO Florida's Matt Dixon.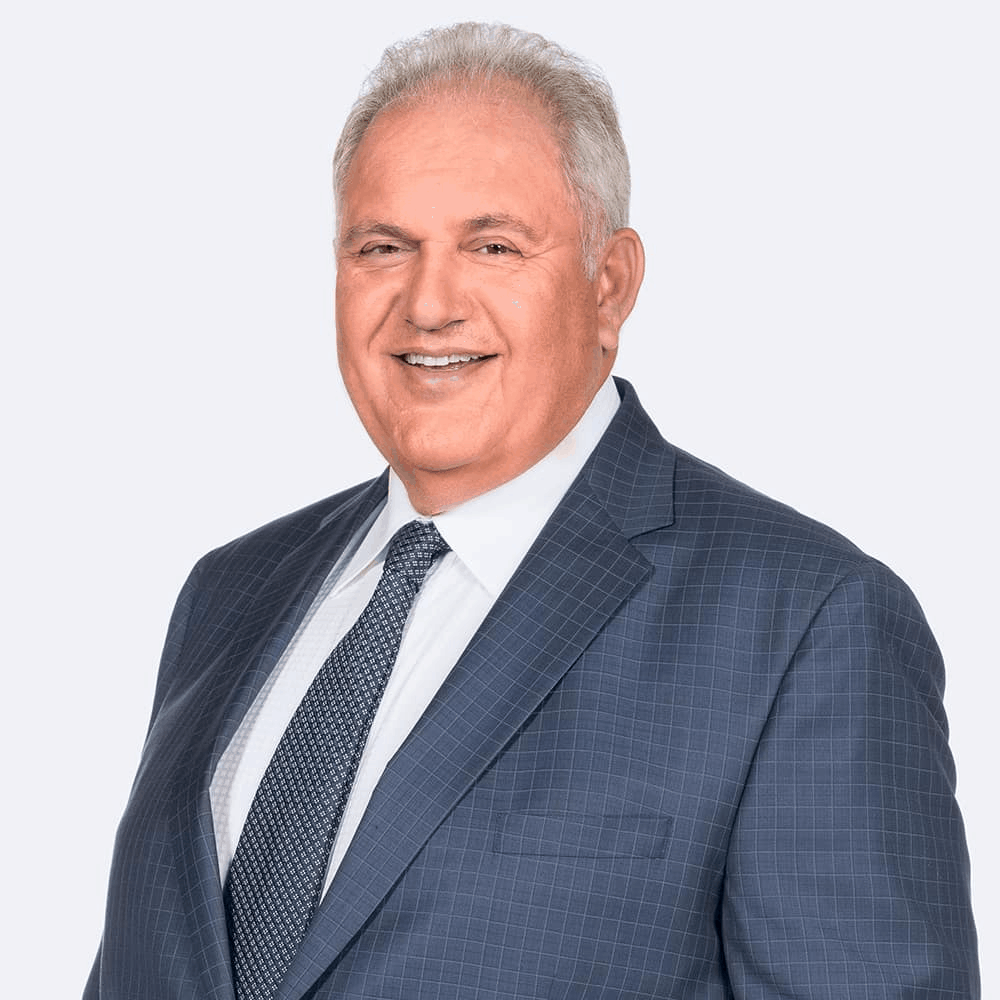 According to spokesperson Meredith Beatrice, the free flight was OK; Mrs. DeSantis had attended a "private event" and flew to that.
So state business was gravy.
Hosseini was a big donor to DeSantis, and for those who scour Northeast Florida campaign finance, his name features increasingly.
Susie Wiles, when she was a principal political adviser to DeSantis earlier this year, noted in a memo that the First Lady wanted an "integral role" in fundraising, and advised "close and frequent coordination" between DeSantis' political committee and the Governor's Office.
Bradley bucks
Between $200,000 in hard money and another $760,000 in her "Working for Florida's Families" political committee, observers might forgive Senate hopeful Jenn Bradley for relaxing when it comes to fundraising.
But even though the Clay County lawyer is running to replace her husband Rob Bradley, who is termed out of the Senate next year, the cash chase will continue.
Bradley is one of five candidates poised to benefit from an Oct. 28 fundraiser in Naples.
Three of the highest-ranking Republicans in the Senate are heading to Naples later this month for a fundraiser benefitting five 2020 Senate candidates.
Hosting the Oct. 28 event is Senate President Bill Galvano as well as his successor, Trilby Sen. Wilton Simpson, and Senate Majority Leader Kathleen Passidomo, a top contender for the Senate presidency starting in 2022.
Lawyer up
A public notice meeting this week showed an appetite by the Jacksonville City Council to pursue outside counsel.
The reason: the body feels looped out of what appears to be an unstoppable march toward privatizing or "recapitalizing" JEA.
The Florida Times-Union reported that Council President Scott Wilson said the hire should be "sooner" rather than "later."
Wilson, who has not been a particularly directive President so far (other than his move to clear Council Chambers one night during the summer), has moved on this.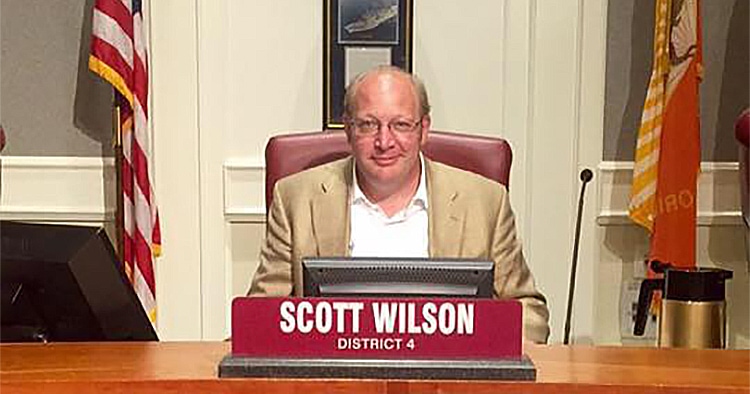 "I realize this body really wants to have an independent lawyer to help us through this process," he said. "Originally, I was thinking that we could do that somewhere down the road, but I think I'm ready to begin that engagement sooner rather than later."
This is a drastic change from last Tuesday night when he helped to ensure city taxpayers are on the hook for JEA pensions after the utility is "recapitalized."
A cynic would call that yet another example of privatized profits, socialized costs.
But who could be cynical about Jacksonville politics?
Wilson referred the bill to one committee: Finance. That panel, more than any, is controlled by Curry.
Personnel notes
Per the Jax Business Journal: "Christina Parrish Stone, who was the director of programming for the Friends of Hemming Park for the past two years, will take over as executive director of the St. Johns Cultural Council in December."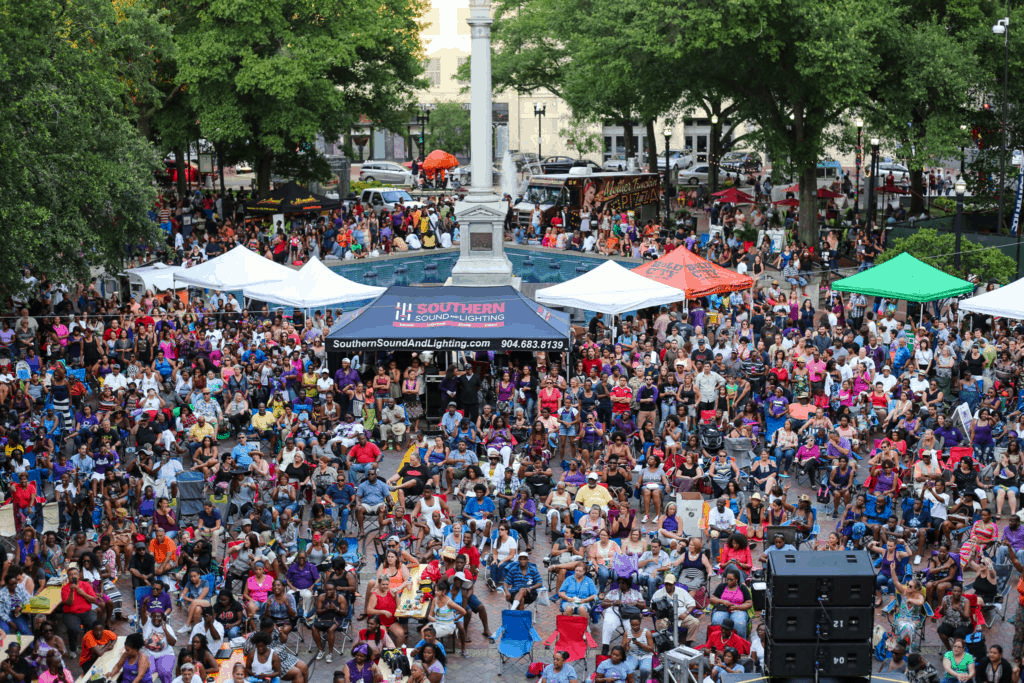 Hemming Park stabilized under her watch. Those with longish historical memories will recall the drama about how to change the park from a homeless haven to a magnet for business people by day and suburban-ish spenders at night. Yes, it's a work in progress.
That wasn't the only move for Northeast Florida names this week. Gov. Ron DeSantis appointed Renee Knight, the vice president of community services at ElderSource, to the Commission for the Transportation Disadvantaged for a four-year term.
The Florida Commission for the Transportation Disadvantaged describes itself as "an independent agency responsible for the coordination of transportation services for older adults, persons with disabilities, persons of low income and children at risk."
Make the case
The gripping story of whether or not Duval County remains in the Northeast Florida Regional Council is not over yet, with allies of Curry split over whether the move was proper.
On budget night last week, Councilmen Al Ferraro and Rory Diamond were the strongest advocates of moving the $390,000 from the yearly membership. Ferraro pushed the floor amendment. Diamond, the Council liaison to the panel, directly questioned its utility.
Story over? Not so fast.
Councilman Ron Salem wants the group to sing for its supper, and if the song sounds good, they might have a reprieve.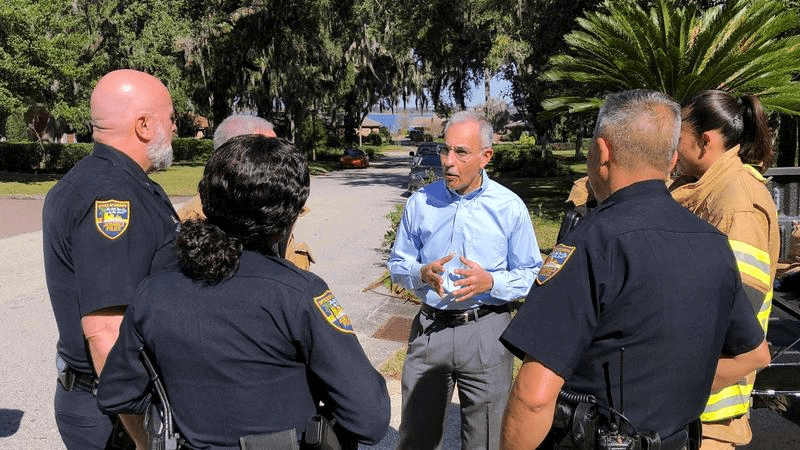 "This $400,000 is a significant portion of their budget. They are located in Duval County, have offices here, and this would have a significant impact on their operations," Salem said. "I just feel like, under those circumstances, they ought to be given the opportunity to justify their existence."
Salem will file a bill, and it will be a one-cycle emergency.
For now, the funds are in Council contingency.
The rent is too damn high
As the rest of the country goes, so does Jacksonville, per WJCT.
Rent is up again year over year in the city, and even neighborhoods traditionally considered to be marginal are seeing spikes.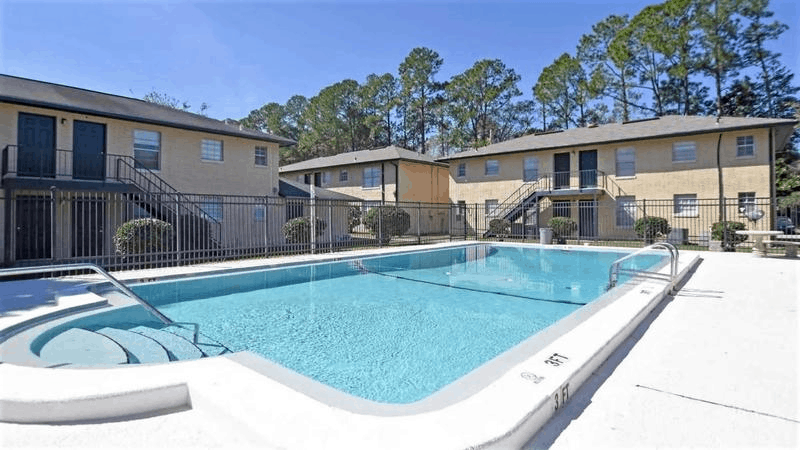 "Sans Souci, which is located in the southeast part of town, saw the biggest spike, with a one-bedroom apartment averaging $857, which is an 18.9% increase over August 2018," WJCT reported.
Regency and the Northside are also seeing healthy appreciations, with the latter driven by a new construction boom.
Big money in Clay race
Mike Taylor, running for Clay County Sheriff, issued a media release this week trumpeting another active month of fundraising in September.
Taylor asserts that after two months in the race, he will have $100,000 between his campaign account and his political committee.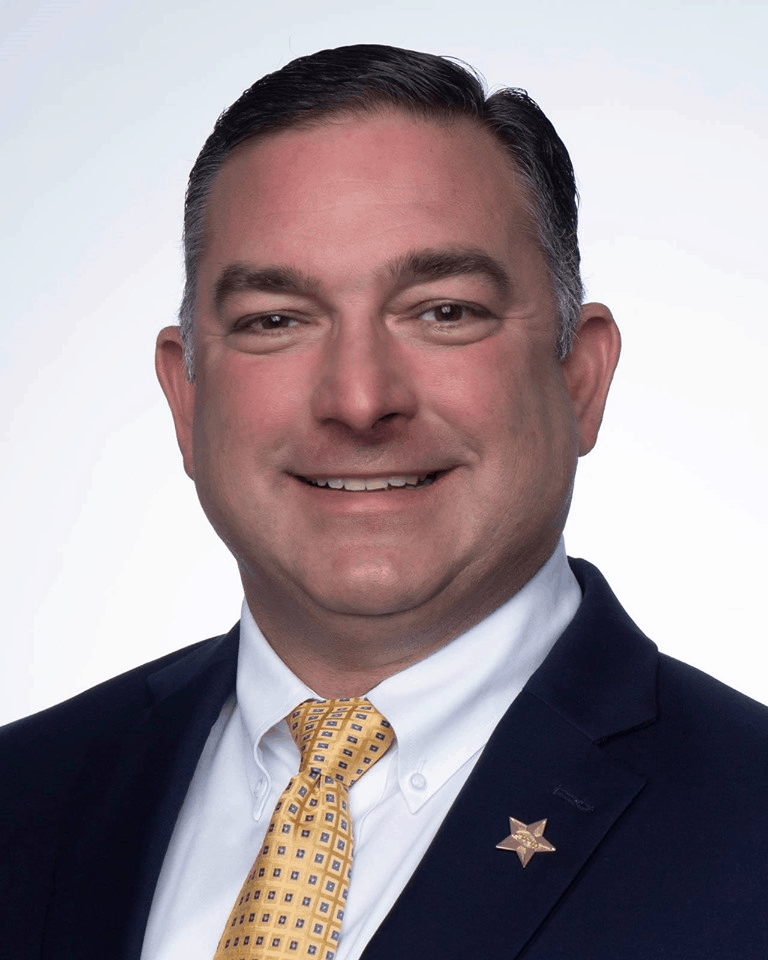 How much of that is self-financed and how much is from contributors is a more open question. But this likely will give him an edge over his two declared opponents, who have yet to report September fundraising as of this writing.
Ben Carroll, a veteran of the Clay Sheriff's Office and a former police chief, has raised just over $30,000 and is already spending. He has roughly $19,000 on hand but only raised over $3,600 in August.
A second opponent, Harold Rutledge, a former sergeant with the Clay County Sheriff's Office and Clay County Commissioner, currently is executive director for the Florida Public Service Association.
Rutledge has raised just over $22,000, but only about $1,500 of that came in August.
Incumbent Sheriff Darryl Daniels is in the midst of an FDLE investigation stemming from ordering officers to arrest his mistress without cause. Daniels claimed he was being "stalked," but there was no evidence.
Gov. DeSantis is awaiting the results of what appears to be an endless FDLE investigation of whether Daniels overstepped his authority before deciding whether to remove Daniels or not.
Fire watch
A group of elected officials from across Northeast Florida is banding together this week to fight the ongoing crisis of veteran suicide, as Action News Jax reported.
With 20 veterans' suicides this year alone, the goal is to get them local help, said the Jacksonville City Councilman, who has been key to this effort.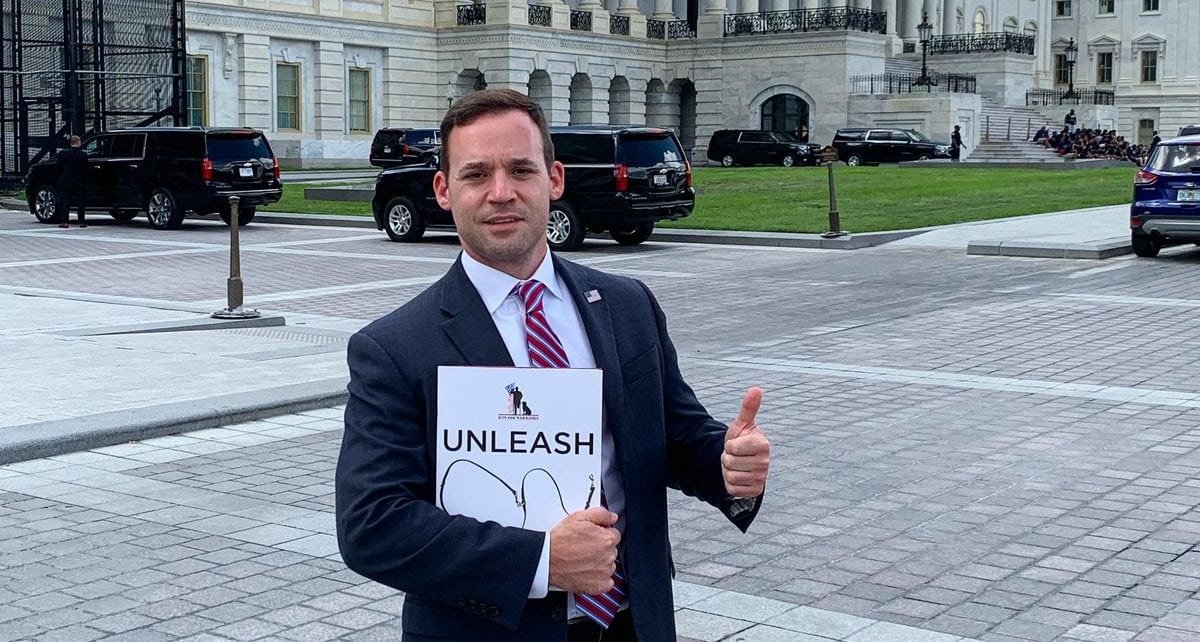 "There's something terrible about just dialing a 1-800 number and getting someone who's in another state," said Rory Diamond. "You need to get someone here in Jacksonville, who's going to talk to you, who knows your community, who knows what's going on. That's what we're going to be doing."
The legislation will move forward quickly in all counties ahead of the launch.
"We anticipate, next meeting, the actual passage of the language that would bring us together in that five-county coalition," said Clay County Commissioner, Gavin Rollins.
JAA moving up
The Jacksonville Aviation Authority (JAA) has enplaned and deplaned more passengers at Jacksonville International Airport (JAX) during the 2019 fiscal year than at any time in the airport's history.
From September 2018 to August 2019, each month had the highest number of passengers boarding and landing in the airport's history.
For the fiscal year to date — October 2018, through August 2019 — there were 7,067,882 enplanements and deplanements at JAX, a 16.41 percent increase over the same period last year.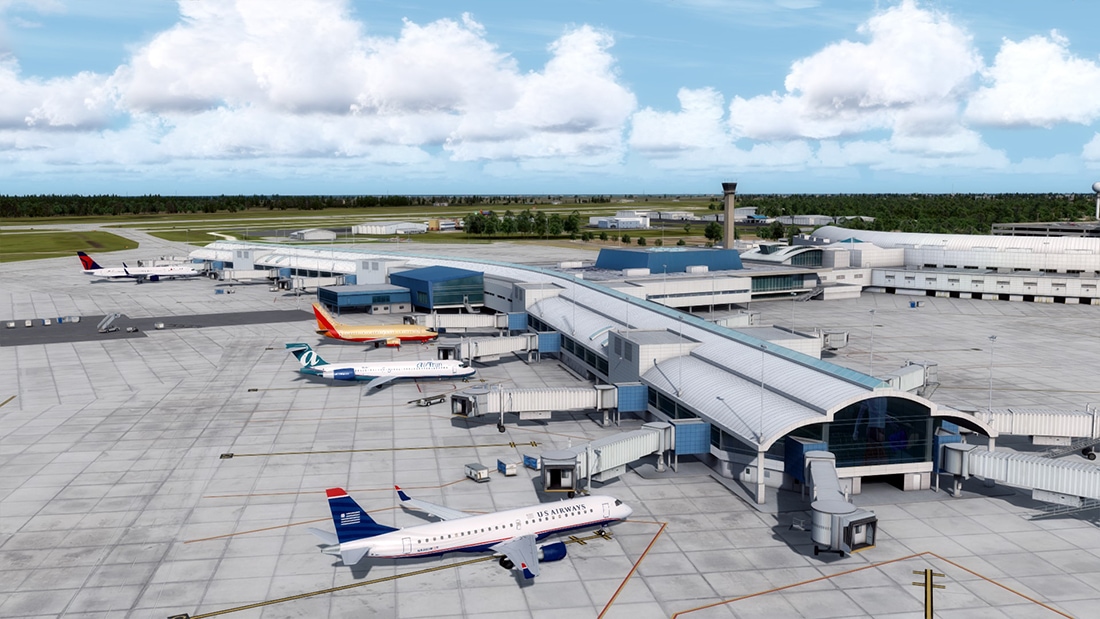 Also, the board elected Russell Thomas as JAA's board chairman effective October 1. He replaces Jay Demetree, who will continue to serve as a board member.
Curry had appointed Thomas in 2015. He serves as the chief executive officer for Availity, a national health care technology company headquartered in Jacksonville.
Other newly elected officers include Patrick Kilbane as vice-chair, Giselle Carson as secretary, and Ray Alfred as treasurer. Kilbane and Carson were appointed to the board by Gov. Rick Scott in 2014. Alfred was appointed to the board by Mayor Alvin Brown in 2014.
"Jay Demetree's leadership helped us make the most of the tremendous growth JAX experienced this year. We appreciate his continued service on the board and look forward to working with Russell Thomas in his new role as chair," said Mark VanLoh, JAA chief executive officer.
Seven members comprise JAA's Board of Directors. Jacksonville's Mayor appoints three members. The Governor appoints the others. Each board member serves a maximum of two consecutive four-year terms.
Two current members, Frank Mackesy and Teresa Davlantes, concluded their second full terms on the board and will continue to serve until DeSantis appoints their replacements.
Cecil celebrates
Cecil Airport & Cecil Commerce Center is celebrating two decades of service to Northeast Florida.
The Fiorentino Group's John Delaney spoke at the Center's 20th Anniversary Event, held this week at the airport's U.S. Coast Guard Hangar.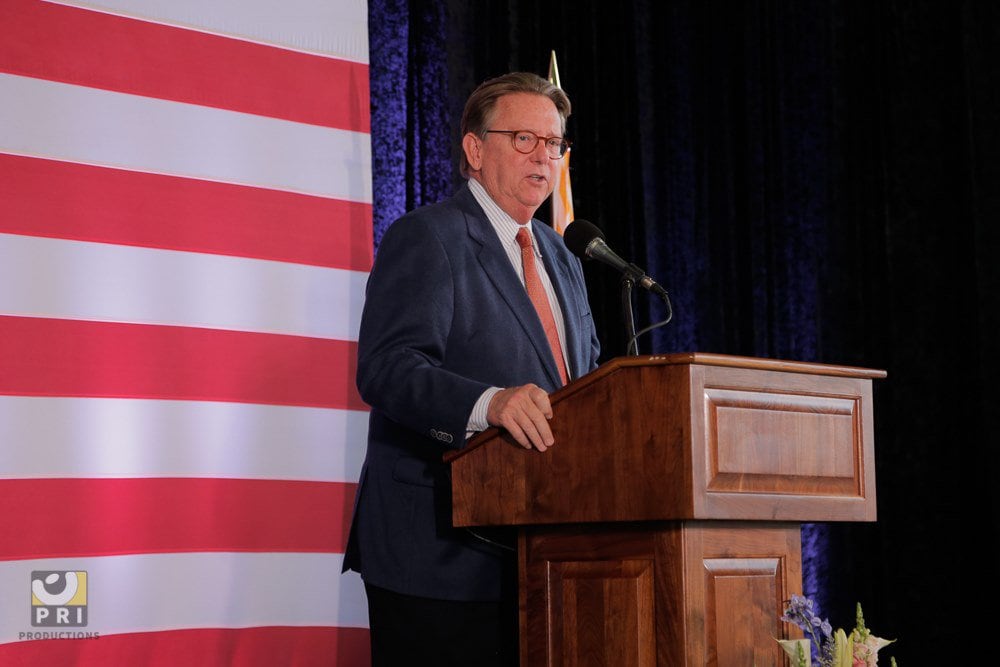 On September 10, 1999, the United States Navy officially decommissioned the former Naval Air Station Cecil Field, which had been on the Base Realignment and Closure Commission list since 1993. In March 1999, the Jacksonville City Council approved the Cecil Commerce Center Operations and Business Plan.
After its decommissioning, several aviation companies went on to lease the former Navy hangars; they helped Cecil grow to one of the preeminent industrial centers in the nation, which now supports more than 2,500 jobs generated by the various entities.
Current Cecil users include Bridgestone America Tire Operations; Department of Homeland Security, Customs and Border Protection; Department of Homeland Security, U.S. Coast Guard; Florida Army National Guard; Florida State College at Jacksonville; Jacksonville JetPort; Northrop Grumman; The Boeing Company and Amazon.
The JAA expects to complete a new air traffic control tower and spaceport operations center at Cecil Airport in early 2021.
Ramsey really going?
Like it or not, the Jaguars are quietly preparing for life after Jalen Ramsey as the All-Pro cornerback is not backing down on his demand to be traded. They may also cling to faint hopes they can keep him.
Signs pointed to a trade for Ramsey sooner rather than later as he continued to sit out from practice reportedly due to a "back injury."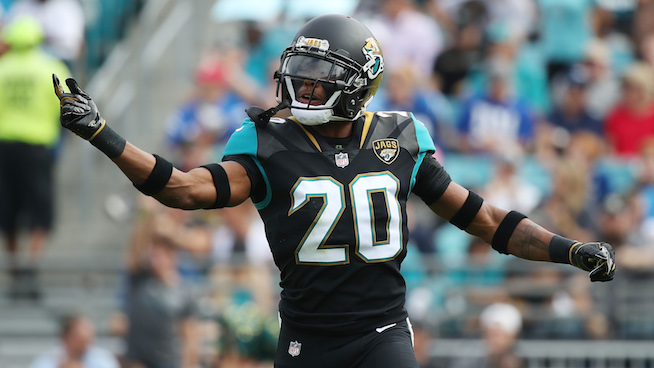 While traveling with the team to Denver, he missed last week's game for the same stated reason. He may be injured or may also be seeking to avoid serious injury before any trade.
Reports surfaced that the Jaguars turned down a deal that would bring them two first-round draft picks in the hope he might be convinced to stay. Some NFL insiders believe Ramsey will not be traded this year.
He seems to have little use for executive vice president for football operations Tom Coughlin. The deteriorating relationship burst into public view in April when Coughlin indirectly called out Ramsey's absence from offseason workouts.
He is said to have no problem with Head Coach Doug Marrone or his staff. Insiders are laying his trade demands, including the leaking of those demands, at the feet of Coughlin.
The good news out of all of this is Jacksonville probably has enough to win the South Division, not among the NFL's toughest. Whether he plays another down for the Jaguars or not, the emergence of Gardner Minshew, the return of offensive tackle Cam Robinson, and the monster output of running back Leonard Fournette gives Jacksonville as good of a chance as any to win the division.
Houston, Tennessee, Indianapolis and the Jaguars all have 2-2 records.
As they prepared for Sunday's game against the Carolina Panthers in Charlotte, Minshew showed up on the injury report. He is limited in practice, which means he will likely play Sunday — barring any setback.
Joshua Dobbs is currently the backup quarterback.