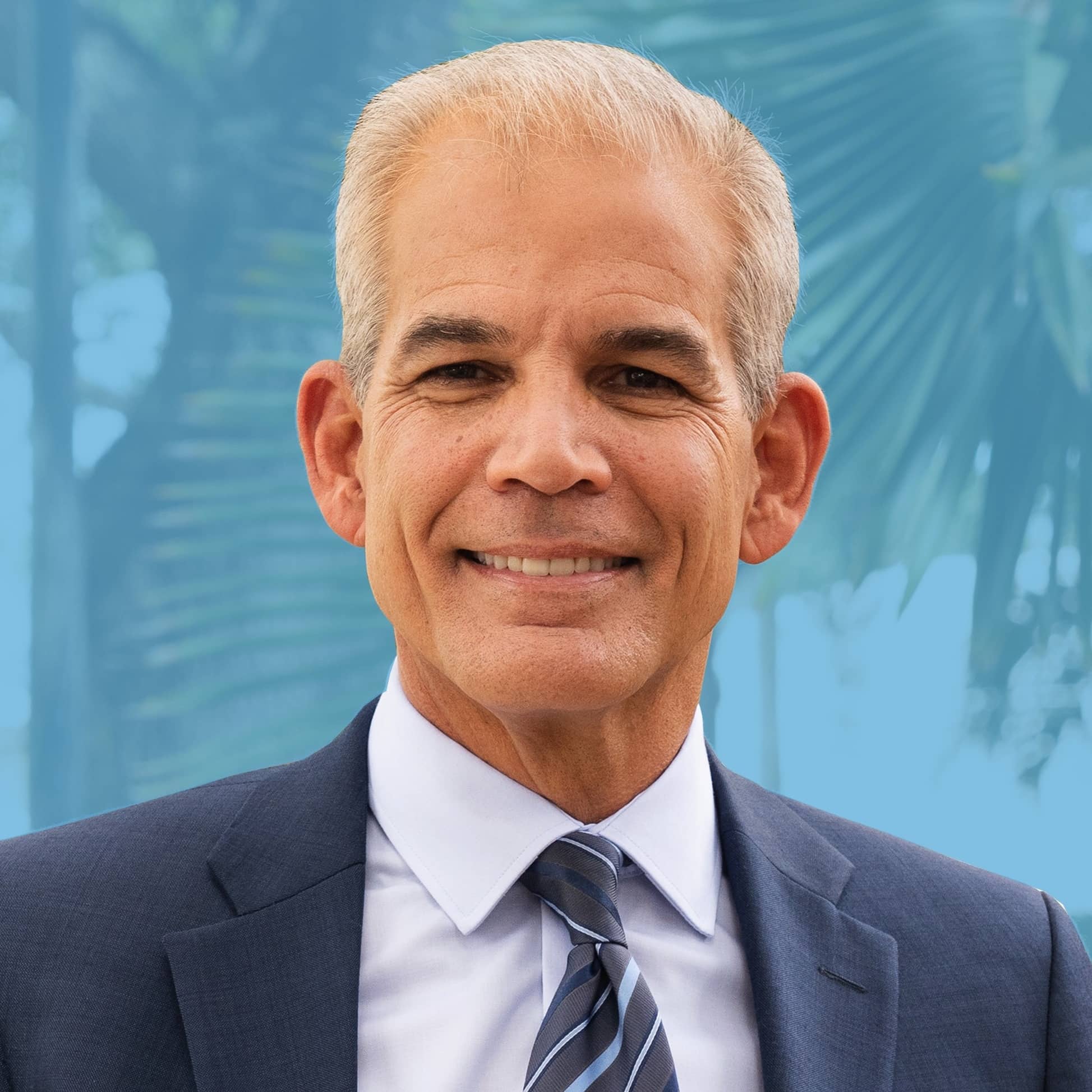 The fundraiser will be held at The Biltmore Hotel in Coral Gables on Oct. 30.
Miami-Dade mayoral candidate Alex Penelas is slated to hold a fundraiser at the end of October following his formal entry into the race.
Penelas previously served as Miami-Dade County Mayor from 1996 to 2004. The upcoming fundraiser will be held at The Biltmore Hotel in Coral Gables on Oct. 30 from 6 to 8 p.m.
Penelas has been raising money for months in preparation for a run. He's pulled in more than $1.4 million from April through August through his political committee, Bold Vision. Candidates have until Oct. 10 to submit their September fundraising totals.
The Oct. 30 event will look to continue that influx of money into his campaign.
The only current mayoral candidate who has rivaled Penelas' fundraising success has been Miami-Dade County Commissioner Daniella Levine Cava. She's raised more than $1.5 million thus far. But $405,000 of that was money transferred from a political committee which backed Levine Cava well before the beginning of her mayoral run.
The Penelas campaign filed its paperwork to officially declare a run on Tuesday. On Wednesday, the 57-year-old Penelas followed up with a statement on his candidacy.
"The challenges we faced in the past in Miami-Dade required us to be innovative and unafraid. Today, our community faces a new set of challenges and unfortunately some that have lingered because of inaction," Penelas said.
"Now, some of the very County Commissioners who have sat on their hands, showing zero leadership, and worse yet, having mismanaged precious public resources, want to be your next Mayor. It is not time for more of the same. Our County needs bold leadership to deliver concrete results."
Also running in the contest are entrepreneur Monique Nicole Barley, current County Commissioners Esteban Bovo and Xavier Suarez, former Miami mayoral candidate Robert Burke, and former County Commissioner Juan Zapata.
Current County Mayor Carlos A. Giménez is term-limited, setting up an open contest.