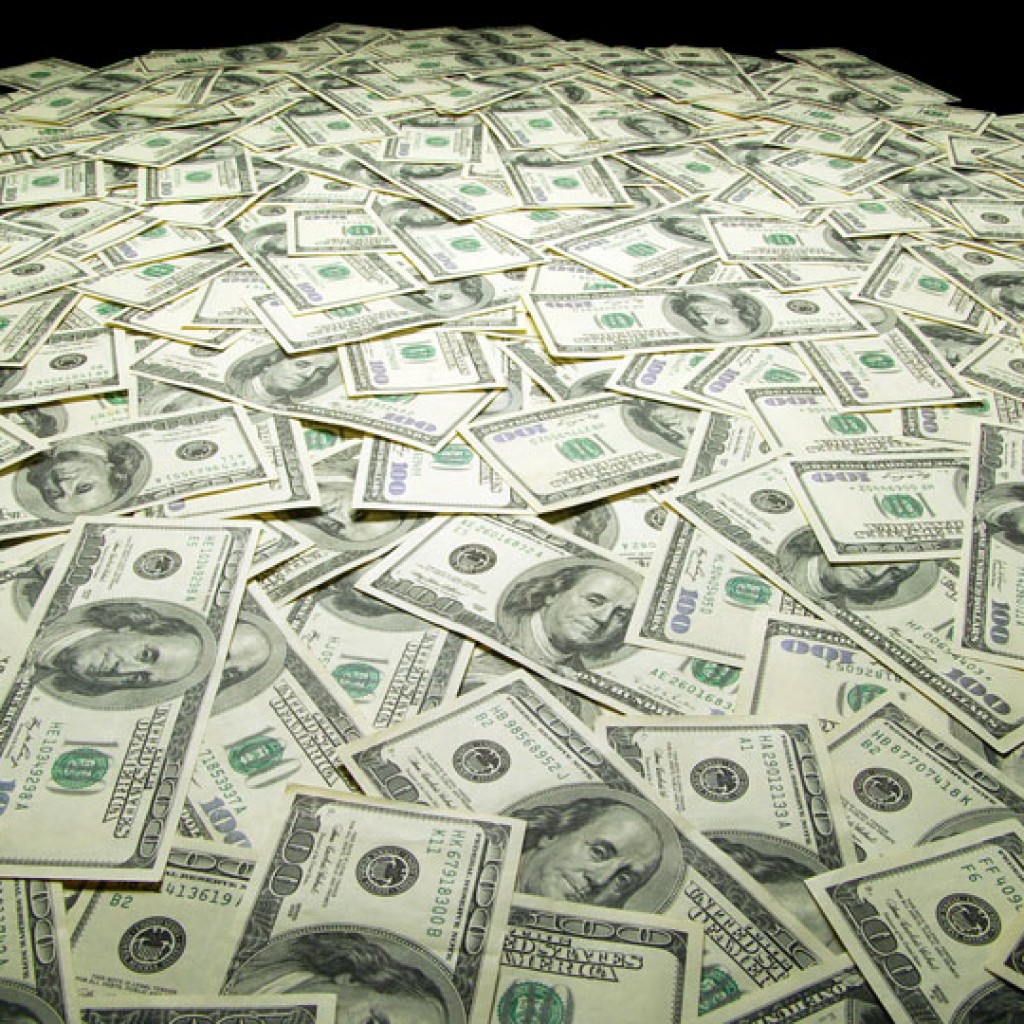 Now that we're essentially a year out from the primary, let's turn our attention to fundraising in state legislative races.
Now that we've taken a gander at the latest numbers for Florida congressional candidates, let's turn our attention to fundraising in state legislative races now that we're essentially a year out from the primary.
Here are some of the legislative campaign finance reports we can't wait to see over the next two weeks:
Is Loranne Ausley ready for a challenger?
There had been talk Republicans recruiting in the Tallahassee-based district. But now it's more than talk — the GOP has its eyes on the seat, which has been held by Democratic Sen. Bill Montford since its inception. State Rep. Loranne Ausley has been building up a massive war chest since entering the race in August 2018. A year in, she has more than $200,000 in hard money and another $38,500 in her political committee, Florida 2020. That's a big cushion, but given Senate President-Designate Wilton Simpson's prolific fundraising ability, she'll likely need to keep up the momentum to make the Senate Republicans write the seat off this cycle. According to senior campaign finance consultant Beth Matuga, Ausley won't have any trouble keeping pace. "Loranne's raising a ton of money and keeping the field clear because she's the perfect candidate for this district. Look for a strong September report," she said.
Will Shevrin Jones keep piling on in SD 35?
Jones is the runaway leader in the money race to succeed term-limited Sen. Oscar Braynon in South Florida's Senate District 25. As of Aug. 31, he had raised nearly $100,000 in hard money and had another $27,500 available in his PAC, Florida Strong Finish. But with five Democrats competing for the nom, anything could happen when the primary rolls around. The two candidates with the best shot of pulling off an upset are former Sen. Daphne Campbell and former Rep. Cynthia Stafford. Both have name recognition, however, that might not be an asset in Campbell's case. Still, neither of them have broken the $20,000 mark in total receipts.
Will Javier Fernández' $100K bankroll matter?
This is the big one. The race to replace term-limited Sen. Anitere Flores is expected to one of the most competitive — and expensive — races on the 2020 ballot. Fernández had been recruited for the seat early on and declined until the exit of former Democratic hopeful Anna Hochkammer left Democrats scrambling for a viable candidate. He added $73,000 in hard money last month, setting him up $104,000 war chest a month into his campaign. But the GOP front-runner, Rep. Ana Maria Rodriguez, was able to double that total in her August report and has raised more than $240,000 since entering the race in July. She can expect plenty of party support and she'll even be the beneficiary of a major fundraiser later this month. Fernández will have to pull out all the stops to keep the Democrat's best hope in play.
How about the shoe-ins?
Fundraising numbers for Jen Bradley, Jim Boyd, Jason Brodeur and Ray Rodrigues won't provide much insight into the makeup of the Senate come November 2020 — despite what Democrats say, it would take a miracle to derail Brodeur's SD 9 aspirations, and the rests are pretty much a lock to join the Senate. Still, it could tell us something about who'll be entering the Senate with enough cash to compete for the top leadership positions for the 2020 freshman class. All are collecting plenty of checks, Bradley raked in $200,000 in her first month and filed a statement of solicitation for the political committee of her husband, Rob Bradley, which is flush with $760,000 on hand; Boyd has $230,000 at the ready between his two accounts; Brodeur has amassed nearly $500,000 for his campaign fund; and Ray Rod is piling up beaucoup bucks — he's got $215,000 in hard money and another $1.06 million between his two committee accounts.
Will Mike Hill's fundraising slump continue?
It's been a few months since Hill embarrassed his district and the state by joking about killing gays — on tape, no less. Though calls for him to resign have died down, though his antics were likely the driving force behind House Speaker José Oliva removing him from the House Public Integrity and Ethics Committee. In the months since the incident — which was, frankly, par for course for the House District 1 Republican — he's raised less than $3,000. His primary challenger, Michelle Lynn Salzman, has raised $7,500 and received another $10,000 worth of in-kind support since she entered the race after the tape came out. Have Panhandle Republicans move on, or are they finally done with the inflammatory lawmaker? 
What's the ceiling for Allison Tant?
Looking at Tant's fundraising numbers, most would guess she was running in one of the most competitive races in the state. Through eight months on the campaign trail, Tant has raised well over $200,000 in hard money. She has about $210,000 of that money in the bank with another $15,000 stashed away in her political committee. And that for a House District 9, a Democratic stronghold. Will the former FDP chair's money machine keep chugging along? Every month it does, the likelihood of her drawing a legitimate primary challenger shrink.
Is Chuck Clemons ready for a major challenge?
Gainesville Democrat Kayser Enneking filed for House District 21 this week, and, assuming she's the nominee to face off against Clemons, she'll be the toughest opponent he's faced in his political career. His fundraising operation hadn't gotten into full gear by the end of August — his last report showed him with about $26,600 banked. But given Enneking's proven track record as a fundraiser, and the district's penchant for voting blue in statewide elections, he'll need to get rolling to hold onto his seat.
Will Joe Harding or Floyd Russell have a breakout month in HD 22?
The race to replace term-limited Rep. Charlie Stone in House District 22 is down to two candidates, at least for now. Through August, Republicans Harding and Russell have been neck-and-neck, with the former boasting an $84,000 war chest to the latter's $79,000. Of note: Harding's advantage is helped out by $14,000 in candidate loans. About the only clear advantage in the two-way race is the endorsements Harding has been able to net, which include Levy County Tax Collector Linda Fugate and Republican Rep. Stan McClain, who represents neighboring House District 23. Will boost Harding in his outside fundraising efforts, or will Russell keep trucking along without whipping out his own checkbook.
Who'll break the deadlock in HD 27?
Of the three Republicans running for House District 27, Webster Barnaby and Erika Benfield have been the standouts. Benfield leads with more than $55,000 in the bank, though it took $25,000 in candidate loans to get her there. Barnaby's raked in nearly as much — $53,595 — all of it from donors. The third GOP hopeful, Zenaida Denizac, is far behind; though with about $16,000 on hand, she can't be totally written off yet. At some point, one of the three looking to replace term-limited Rep. David Santiago will need to pull ahead to make it through the three-way primary. There's less than a year to go before then, so now seems like the best time to do it.
Who's crazy enough to contribute to Anthony Sabatini?
From his love of blackface, to his fondness for Confederate statues and his desire to let anybody carry a gun around without a permit, Sabatini is about as cogent a politician as Mike Hill. As of August, those extreme positions hadn't translated to a healthy campaign fund — his $6,800 in the bank is among the lowest of all incumbent lawmakers. Still, his only challenger is Democratic candidate Ryan Morales, who's shown nothing of note in his campaign reports.