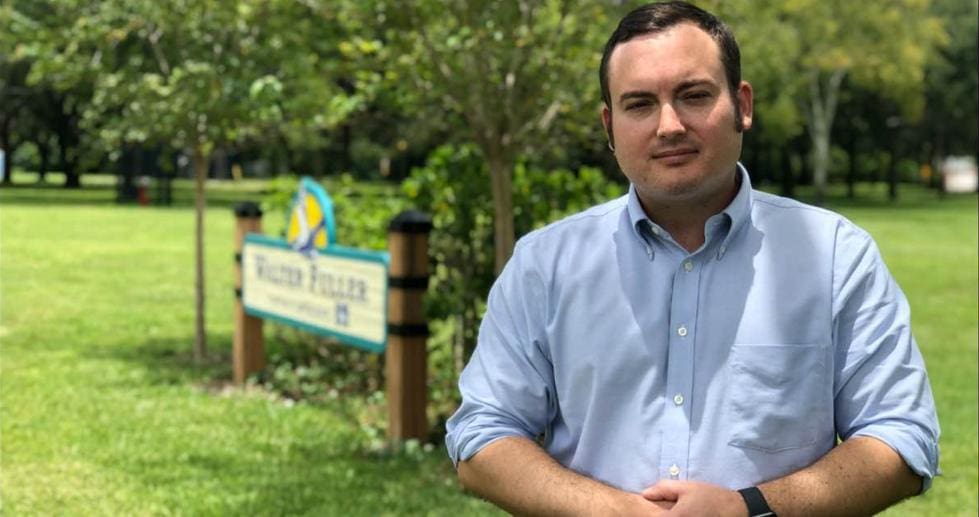 It's a signal he's not gaining the momentum he needs against Robert Blackmon.
St. Petersburg City Council candidate John Hornbeck raised just $900 during the latest reporting period covering Sept. 14-27.
His low-dollar earnings signal the momentum Hornbeck had hoped to gain after infusing his campaign with $12,000 of his own money and hiring two campaign staffers might not be taking hold.
Campaign contributions are not just a way for candidates to fund key voter outreach like mail, signs and advertising, they're also a measurement of how much support a candidate is receiving from members of the community, local businesses and advocacy or special interest groups. Hornbeck has money in the bank thanks to a self-loan, but he lacks evidence of that robust community support.
Hornbeck said he understands the implication, but rejects its validity in his race. He said he's not cold calling people for contributions but instead is working everyday from morning until night meeting with voters in their neighborhoods or attending campaign events.
Hornbeck also claims he has plenty of support from people who, instead of contributing, are volunteering their time. He didn't offer a number of volunteers, however.
Hornbeck also said he's already ordered 200 yard signs, which is reflected in his latest campaign finance report showing a more than $1,000 expense paid to Go Union printing, and plans to order another 100. He also paid more than $8,000 to Impact Campaigns, based in Pensacola, for campaign mailers. It's not clear whether that paid for mailers he already sent touting support from incumbent City Council member Charlie Gerdes, or if it's for mailers that haven't gone out yet.
Meanwhile, Hornbeck's opponent, Robert Blackmon, raised more than $7,500 during the same campaign finance reporting period, according to his campaign. Blackmon's report is not yet available online, so it's not clear where his latest earnings came from or how much he spent.
Hornbeck and Blackmon are vying to replace Gerdes in the District 1 seat representing west St. Pete. Election Day is Nov. 5, but mail ballots have already been sent to voters. They can still be requested at the Pinellas County Supervisor of Elections office website.