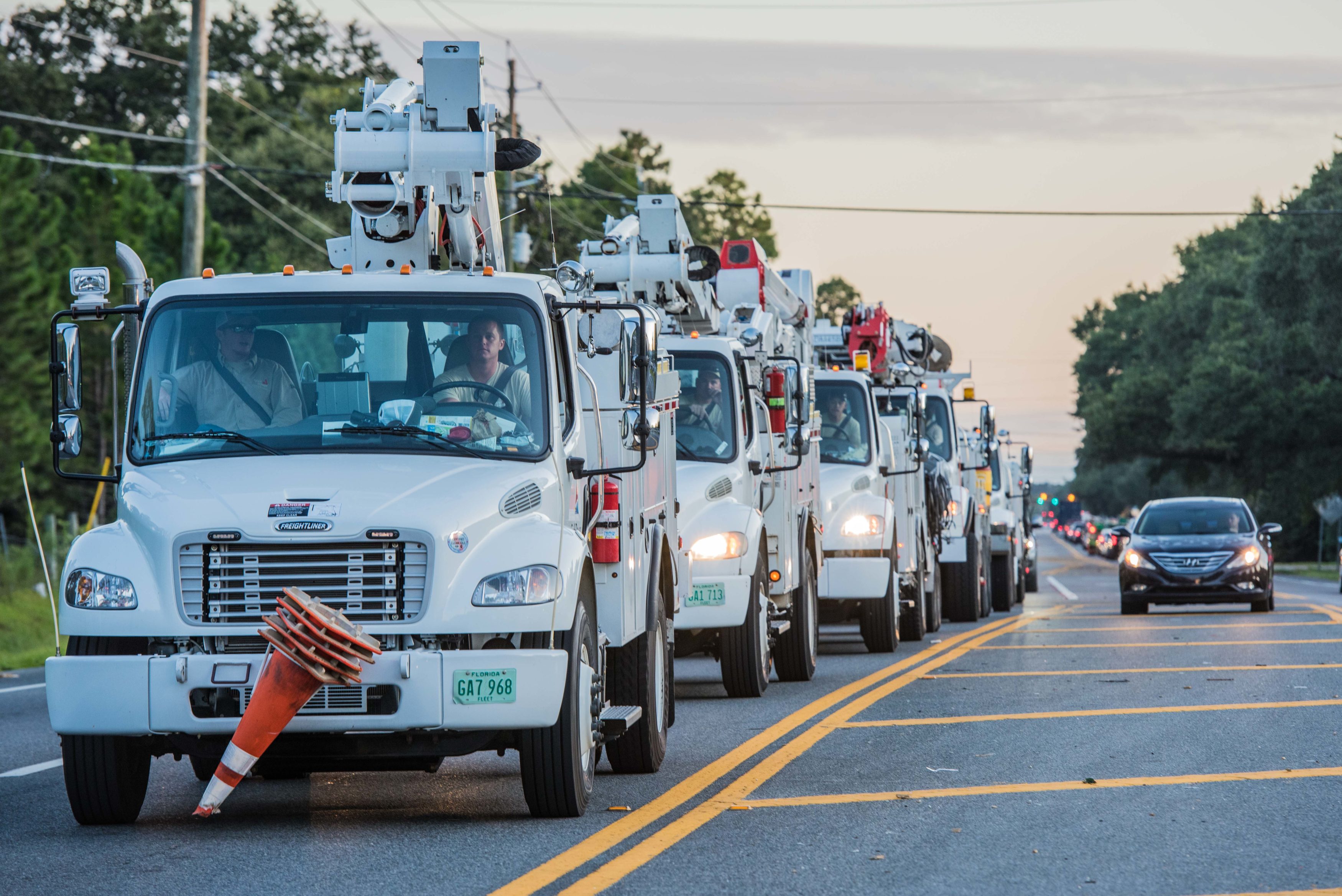 When Hurricane Michael slammed into the Bay County area a year ago, more than 140,000 Gulf Power customers lost service.
The storm required the utility company to undertake the largest power restoration effort in its history. It assembled a team of 7,500 lineworkers and support staff and, within two weeks, it was able to restore power to 99 percent of the customers who could receive it.
"The storm was unprecedented, as was Gulf Power's response to restore energy, while also helping to restore hope to the thousands of our family members and neighbors struggling to recover in the area," said Gulf Power President Marlene Santos.
"We greatly appreciated our customers' patience as our employees and thousands of other utility crews worked 24/7 to repair the damage to our energy grid. Side by side with our community partners, we continue to work together to bring our communities back, better and stronger than ever."
Once power was restored, Gulf Power's efforts didn't stop there. The last crews weren't released to return to normal duty until June of this year, the company said. Over the past year, employees and contractors have worked to return the power infrastructure to pre-storm status, conducting three separate sweeps of the system and completing repairs.
In all, estimates say the repair and rebuild effort cost more than $350 million.
Though Hurricane Michael is long gone, the damage it caused is still affecting Northwest Florida. On Tuesday, Gulf Power said it learned some lessons from Michael that will help the company improve its response if and when another major storm hits the region.
"The storm plan that Gulf Power reviews and fine-tunes each year worked and ensured that we were working safely and as quickly as possible to help our communities get back up and running," Santos said.
"There are lessons learned from every storm, and Hurricane Michael was no different. We are using our experiences to continuously improve our response for future storms."
In addition to rebuilding its own infrastructure, Gulf Power has lent a helping hand to others impacted by the storm.
Among their efforts was a $40,000 grant awarded to the Florida Wildlife Federation to assist landowners who suffered devastating losses to their timberland and a $50,000 donation to Panama City to restore and improve the Woods Ballfield youth complex, which became a parking lot for the army of utility workers who descended on the area to restore power after Michael.