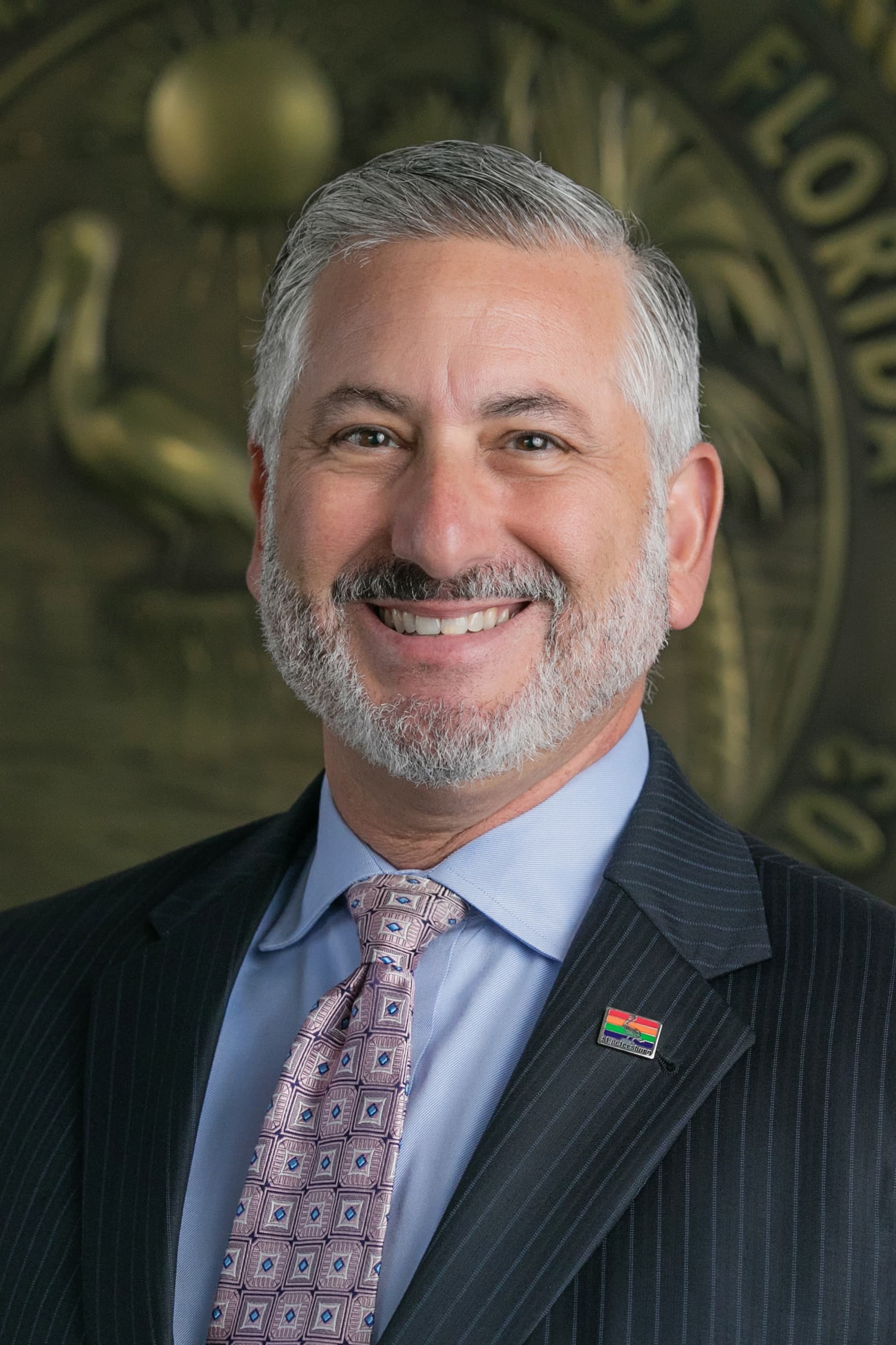 Kriseman drew swift rebuke for his Facebook post.
St. Petersburg Mayor Rick Kriseman posted a Florida Politics article to Facebook on Tuesday analyzing contributions to City Council candidate Trenia Cox that is stirring debate over whether voters should consider party affiliation in local elections that are supposed to be nonpartisan.
That analysis found several contributions from conservative donors and political committees affiliated with Republican current and former elected officials. Rules in nonpartisan elections are fairly lax. Candidates cannot advertise their party affiliation during campaign-related discussions or events or on campaign-related materials or advertisements.
Rules do not stop them from highlighting ideological differences between candidates, which is often an obvious hint at partisanship.
Kriseman's post quotes the article.
"Trenia Cox further received maximum individual contributions from former ambassador and Drug Free America Foundation founder Mel Sembler and his son, Brent Sembler, both staunch conservatives. All of Cox's maximum contributions came from Republican committees or conservative donors."
Kriseman followed that up with, "Vote for Deborah Figgs-Sanders," the candidate he endorsed in the District 5 race to replace incumbent Steve Kornell who is leaving office because of term limits.
Kriseman's post drew quick rebuke.
"I'm not voting for Deborah simply because she is supported by you Mr. Mayor," wrote community activist Corey Givens Jr.
Givens supported Kriseman's 2017 opponent, former Mayor Rick Baker, and has continued scrutinizing Kriseman since his reelection.
Another Facebook user under the name Krkr Naarden, suggested Kriseman list all of the people he endorses "so we can vote for the other people."
Several people lamented partisanship in a local election that's supposed to be nonpartisan.
"Kriseman once again reiterates that the only thing that really matters to him is strict left-wing loyalty," Joe Jordan wrote.
But Lucinda Johnston, a longtime Kriseman supporter and local environmental activist, argued "nonpartisan races are a myth in the age of Trump."
"Look up the voting records of the people supporting Trenia and see how they voted. Are LGBT rights nonpartisan? A woman's right to choose? Sensible gun laws? Climate change? Those are issues and you are known by the company you keep," Johnston wrote.
"They basically have identical platforms. That's why my decision is based on the company they keep. Republicans have destroyed this state and one is destroying our country," she continued, referring to President Donald Trump.
Kriseman drew criticism two years ago when he made Trump a key focus in his campaign against Baker. Criticism or not, it worked.