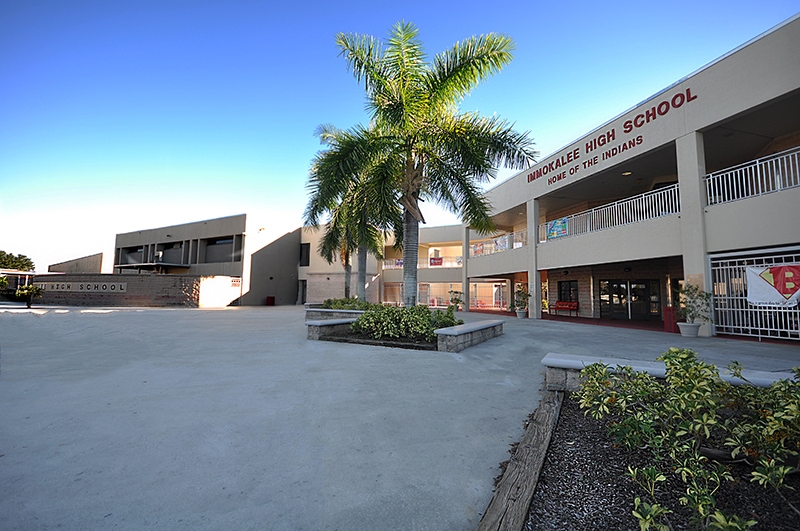 Low-English students said they were denied education, experience.
The Collier County School District will allow students turned away because of limited English skills to appeal decisions.
That's part of a settlement reached over a 2016 lawsuit filed by the Southern Poverty Law Center. The School Board voted to settle in May. U.S. Magistrate Judge Douglas Frazier approved the settlement Tuesday.
"As a result of this settlement, for the first time, students denied enrollment in Collier County schools will be able to appeal those denials so that they can attend regular public high school rather than being pushed into adult education," SPLC attorney Michelle Lapointe said.
"All students in Collier County, including immigrants and English language learners, should have access to a high school education and the opportunities that come with it, including the chance to learn and socialize alongside their English-speaking peers."
Representatives from Collier County Schools have not responded yet to a request for comment from Florida Politics.
The federal lawsuit was filed when families alleged the district denied students enrollment at Immokalee High School. Instead, officials sent students to the Immokalee Technical Center, where they took adult English courses but could not take general education classes.
"Let's be clear: An adult English language class is no substitute for a high school education," Tania Galloni, SPLC managing attorney, said at the time. "Collier County has a responsibility under state and federal law to provide these children with a high school education."
The effect was not only denying students classes, according to the SPLC, but also access to social and extracurricular activities with peers their own age.
Students Nehemy Antoine and Ingrid Alonzo were named in the class action suit. Antoine said he felt satisfied with the appeal process established in the settlement.
"It's a good thing that parents and students can now challenge an enrollment decision and that now the school system needs to give students and parents all of the details of why a decision was made about why a student is told that they can't go to high school, and it's good that now the parents and students can fight the decision," he said.