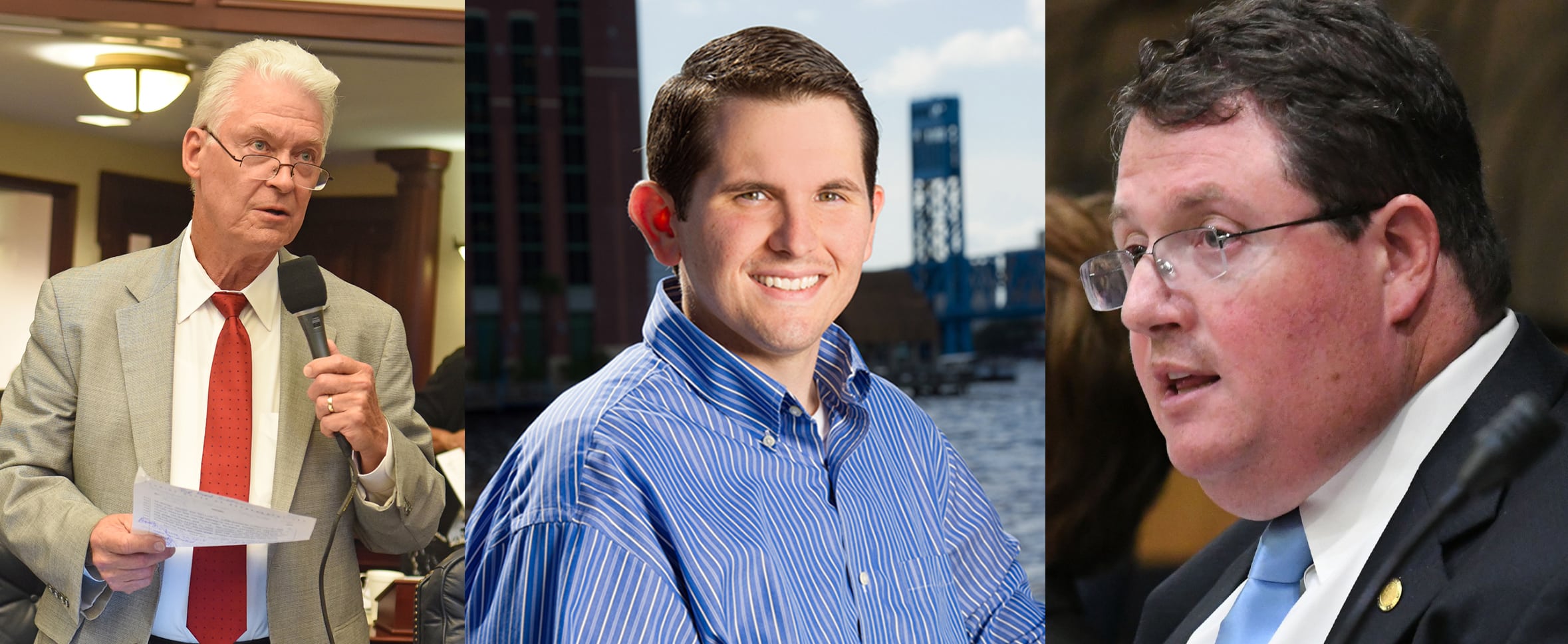 The fundraiser will benefit the reelection accounts of Reps. Randy Fine, Jason Fischer and Rick Roth.
Three Republican representatives are hosting a fundraiser in Tallahassee later this month.
The event is slated for 5:30  p.m. Oct. 23 in the Governor's Board Room of the Governor's Club at 202 S. Adams Street.
That coincides with the third interim committee week ahead of the 2020 Legislative Session, which begins Jan. 14.
The fundraiser will benefit the reelection accounts of Brevard County Rep. Randy Fine, Jacksonville Rep. Jason Fischer and West Palm Beach Rep. Rick Roth.
All three lawmakers are running for their third term in 2020.
Fine represents southern Brevard County in House District 53, Fischer represents part of Duval County in House District 16, and Roth represents northern Palm Beach County in House District 85.
All three hold Republican-leaning seats, and Fine and Fischer are running unopposed.
Roth, however, is being challenged by Democrat Jim Carroll this cycle.
Despite the district's lean, Carroll raised $21,775 from donors through Aug. 31 and has also juiced his campaign account with $50,000 in candidate loans.
Roth had raised $31,600 through the end of last month and has about $27,000 in the bank. Carroll has not yet filed his finance report for last month. It is due to the state later this week.
The fundraiser invitation is below.