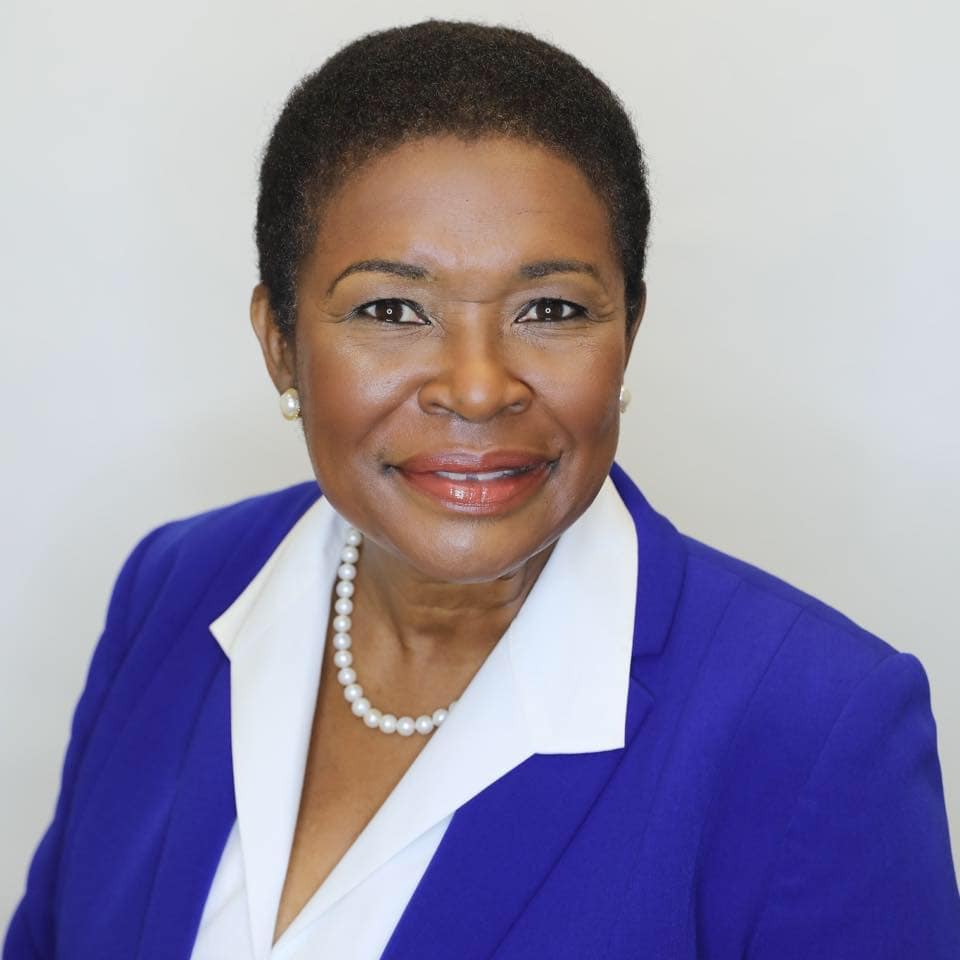 Woodson raised more than $8,000 during the month.
For the fourth consecutive month, former Miami-Dade County Public Administrator Marie Woodson is leading her House District 101 opponents in fundraising.
Woodson raised more than $8,000 during the month of September. That led the three-person Democratic field seeking to replace state Rep. Shevrin Jones, who is term-limited and pursuing a Senate seat.
In second was Pembroke Park Mayor Ashira Mohammed, who collected more than $3,700. West Park Vice Mayor Brian Johnson added more than $1,400.
Woodson's continued streak is a story, given that Rep. Jones endorsed Johnson to be his successor back in June.
At that point in the race, Johnson had just come off back-to-back months bringing in at least $20,000. But as his fundraising has dropped off, Woodson's has picked up. It remains to be seen whether Johnson will get back ahead of the pack or whether Woodson will continue to lead.
In House District 102, Miami Gardens Councilwoman Felicia Robinson led the field in September, bringing in more than $2,650. That narrowly edged David Williams Jr., who raised exactly $2,600.
The two are competing in a four-person field for the Democratic nomination in HD 102. Former Miramar City Commission candidate Dennis Hinds added just $550 in September, with Matthew Tisdol showing just $165 in donations.
HD 102 covers parts Broward and Miami-Dade counties, including Pembroke Pines and Miami Gardens. State Rep. Sharon Pritchett is term-limited.
Over in House District 104, Broward School Board Member Robin Bartleman continued to expand her fundraising lead, raising more than $3,300 in September. Bartleman has led the three-person Democratic field in fundraising since May in an effort to succeed term-limited state Rep. Richard Stark.
Entrepreneur Morey Wright Jr. added $500 for the month, while Imtiaz Mohammad has continued to show $0 in contributions since opening a campaign a campaign account in Nov. 2018.
HD 104 covers Weston and Southwest Ranches in Broward County.
Moving down to Miami-Dade County, state Rep. James Bush III had his best fundraising month of the cycle. He declared $6,000 in contributions in an attempt to defend his seat from a Democratic challenger and a third-party candidate.
Both of his opponents, Democrat Demetrius Jackson and Libertarian Party candidate Keon Antonio Grayson reported $0 in fundraising for the second straight month.
And in House District 107, there wasn't much money floating around during September. Ulysses "Buck" Harvard was able to top the four-person Democratic field with just under $900 raised.
In second was Hubert Campbell, showing just under $600 in donations. Attorney Christopher Benjamin posted just over $250, while Michael Etienne didn't raise any money.
HD 107 covers parts of Miami Gardens and Golden Glades in Miami-Dade County. State Rep. Barbara Watson is barred from seeking reelection due to term limits.
Candidates faced a Thursday deadline to file financial reports showing activity through Sept. 30.