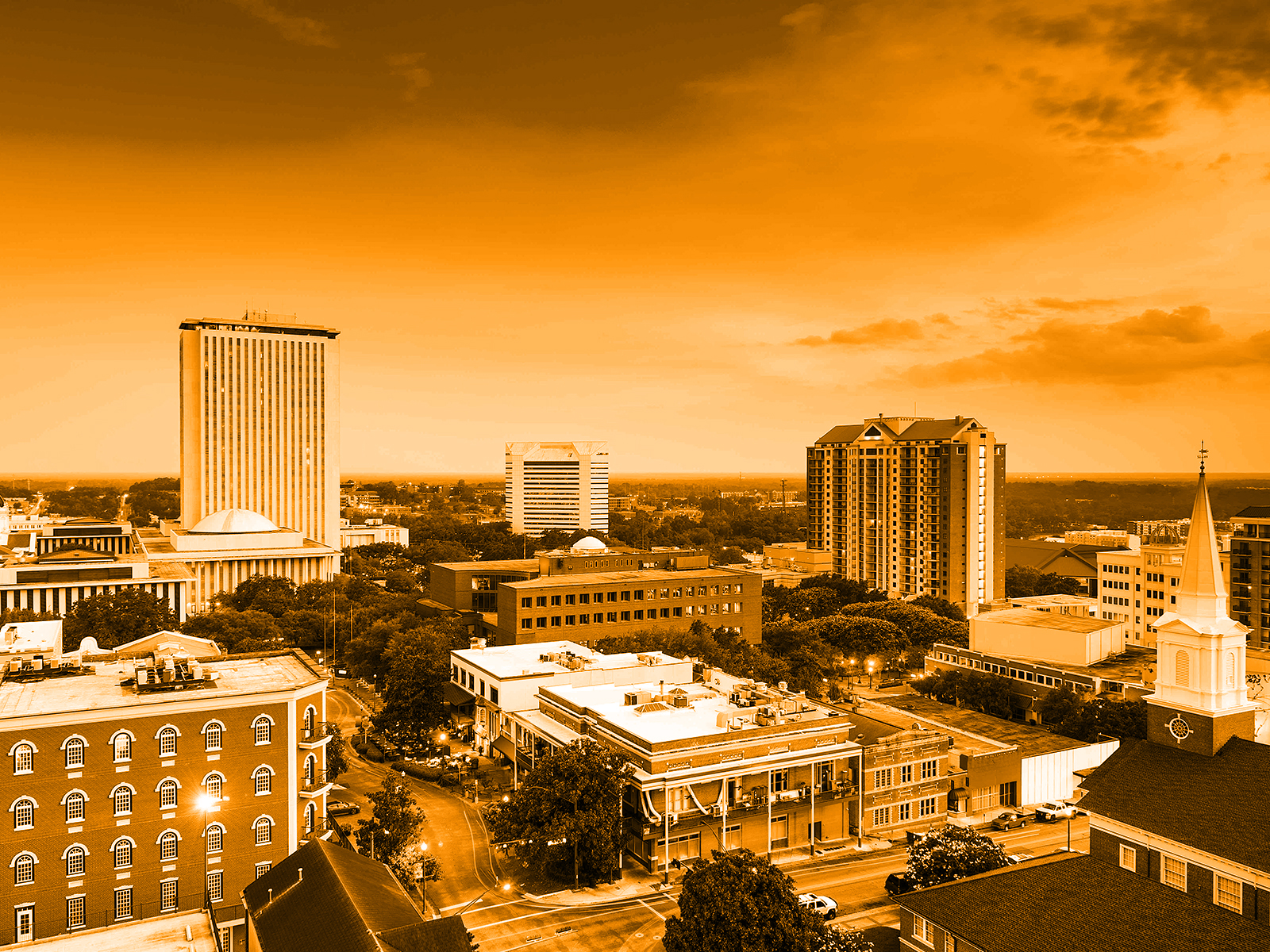 Florida politics doesn't get any hotter than Sunburn.
Breaking overnight — Congressman Elijah Cummings died on Thursday morning, according to an official from his office.
Congressman Cummings passed away at Johns Hopkins hospital due to complications concerning longstanding health challenges.
He has represented Maryland's 7th Congressional District in the U.S. House of Representatives since 1996. Before then he served 14 years in the Maryland House of Delegates. During his tenure he made history as the first African American in Maryland to be named Speaker Pro Tem.
—
The group behind The Tallahassee 100 — which features 100-word stories and 100-second videos of "topics of intrigue" — is introducing a new digital venture: The OJT 100. The new site will cover Orlando and Jacksonville in addition to Tallahassee.
The re-imagined and expanded version of OGT 100 expects to reach 75,000 business leaders and residents living in the three targeted urban centers. Among the features will include a biweekly eNewsletter, a website and social media channels. The project came about with the combined efforts of On 3 Public Relations, Bascom Communications & Consulting and David Johnson Group, which was created in partnership with international publishing network The 100 Companies.
"We are thrilled to continue our relationship with The 100 Companies, building upon our original and well-received Tallahassee 100 launched in 2016," said On 3 Public Relations President Christina Johnson, the original co-publisher of The Tallahassee 100. "To now expand into the Orlando and Jacksonville markets with The OJT 100 and partnering with the talented and creative firms of Bascom Communications & Consulting and David Johnson Group, will allow for an even more extensive reach across the state."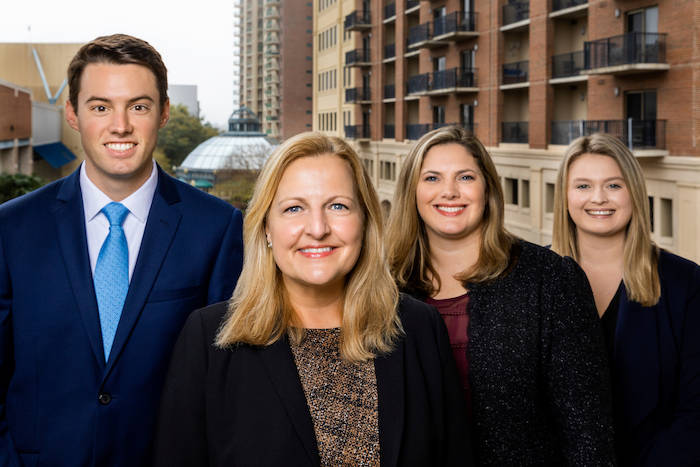 Readers of The OJT 100 will access 100-word stories and videos — providing a quick (yet thorough) view into the people, news, events and ideas that make those regions the powerhouses they are today. Each 15-story issue will cover newsworthy topics from politics and policy to state government and the Legislative Session.
Also, The OJT 100 will keep readers up to date on the latest cultural happenings in arts, entertainment, restaurants, events, sports, history and more.
—
Check out the new website of top lobbying firm Floridian Partners. "It was in need of a major overall, and the folks at Tap Root did a great job I think in helping us re-engineer and launch something more reflective of who we are and what we do," said managing partner Charlie Dudley.
— SITUATIONAL AWARENESS —
—@MarcoRubio: Global implications of the administration's decision in #Syria are significant. The perception that the U.S. is an unreliable partner bolsters #China & #Russia efforts to form ad hoc anti-U.S. coalitions to undercut our security alliances & our technology & financial leadership.
—@TheRickWilson: I am telling you, I whiff the reek of Steve Bannon in all this language [Donald] Trump is using. Likely via the backchannel he has with Miller and Julia Hahn. It smells like a hobo pissed himself and then rolled around in mildewed diapers.
—@EdwardGLuce: Trump's writing is that of a ten year old; his grasp of how the world works closer to a five year-old: and his behaviour that of a mentally ill 73-year-old man. This is why America has a 25th amendment.
—@RealMattCouch: The DNC debate … "Trump" was said 1,326 times … "Free" was said 683 times … "Spanish" was spoken 14 times … "America" was said twice …
—@SenRickScott: The @NBA is more concerned about selling jerseys and shoes than they are about freedom. As Americans, we should all support freedom around the globe and this is our time to #StandwithHongKong.
Tweet, tweet:
It's true we met. @JoeGruters then asked me if I would take a paternity test, he thinks I might be his father.

I refused. #ForThePeople https://t.co/hmlebwAqDb pic.twitter.com/YNDnmWRv9b

— John Morgan (@JohnMorganESQ) October 16, 2019
Tweet, tweet:
The new putting course at the Capitol is 🔥 pic.twitter.com/DalmOjWqwL

— Chris Chaney (@ChrisJChaney) October 16, 2019
—@LesleyClark: And thrilled to announce I'll start Monday w the talented folks at @EENewsUpdates. I'm excited for a new beat, focusing on energy, politics, lobbying, the White House + DOE. Watch this space for plenty of energy + environment news!

— DAYS UNTIL —
"Watchmen" premieres on HBO — 3; Florida Chamber Future of Florida Forum begins — 12; Brexit scheduled — 14; 2019 General Election — 19; 3rd Annual Florida Internet and Television FITCon starts — 21; "The Mandalorian" premieres — 26; New season of "The Crown" streaming on Netflix — 32; "Frozen 2" debuts — 36; TaxWatch 40th Annual Meeting — 46; "The Rise of Skywalker" premiers — 64; 2020 Session begins — 89; Florida TaxWatch State of the TaxPayer Dinner in Tallahassee — 90; Super Bowl LIV in Miami — 108; Iowa Caucuses — 109; New Hampshire Primaries — 117; Florida's presidential primary — 152; "Black Panther 2" debuts — 202; 2020 Summer Olympics in Tokyo begin — 281; Florida primaries for 2020 state legislative/congressional races — 313; First Vice Presidential debate at the University of Utah — 356; First Presidential Debate scheduled at the University of Michigan — 364; Second presidential debate at Belmont — 371; 2020 General Election — 383.
— TOP STORY —
"Ron DeSantis says he knew Soviet-born donor tied to Rudy Giuliani arrested on campaign finance charges" via Gray Rohrer of the Orlando Sentinel — "That was a guy who had donated. I didn't know any of the stuff that came out at the time. It seemed legitimate to us," DeSantis told reporters. "Once we saw what had happened last week, we went ahead and disgorged that money to the treasury. Obviously, if we had known that was going to happen, we would've made a different decision at the time." Lev Parnas and Igor Fruman were charged with using a straw company to donate large sums to Republican campaigns across the country. Federal campaign finance law bars donations from foreign sources. Global Energy Producers, a company used by the pair, gave $50,000 to the Friends of Ron DeSantis committee in June 2018.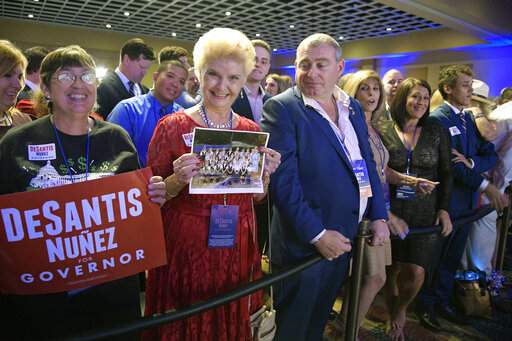 "Giuliani's indicted Florida associates pursued a Florida weed license, too" via David Smiley and Samantha Gross of the Miami Herald — Parnas and Fruman — naturalized citizens now subpoenaed to turn over documents in the impeachment investigation into Trump — sought to invest in one of Florida's state-issued cannabis licenses, according to three sources familiar with their efforts. As recently as May, Parnas and Fruman were speaking to attorneys in Florida's marijuana industry about purchasing a stake in any one of the 22 companies licensed by the state to grow marijuana. But their plan appears to have been unsuccessful due to an inability to prove that they had the cash. "I don't think they ever had a substantive conversation with anybody in the weed business," said a marijuana lobbyist familiar with their ambitions.
"Giuliani Ukraine associate had checkered past even before indictment" via POLITICO — Before he accompanied Rudy Giuliani to the National Cathedral for George H.W. Bush's funeral and posted online about dining at the White House with President Donald Trump, Parnas lived a checkered life, often working with fraudsters and others tied to organized crime. As Parnas and one of his alleged co-conspirators head to arraignment next Wednesday on charges of manipulating the American political system at the behest of foreigners, the ease with which he was able to buy his way into Trump's inner circle provides an alarming indicator of the integrity of that system. … Despite this past, when Trump mounted his run for president, Parnas had no problem entering the future president's inner circle. He attended fundraisers for Trump in Florida and the campaign's election night victory party in New York. A photo posted on Facebook days after the January 2017 inauguration by Republican mega-donor John Catsimatidis shows Parnas at a gala in a tuxedo, standing just feet from Trump, Catsimatidis and New England Patriots owner Robert Kraft.
"Feds arrest fourth defendant in Lev Parnas, Igor Fruman campaign finance case" via Nicholas Nehamas, Alex Daugherty and David Smiley of the Miami Herald — David Correia, who worked with Giuliani associate Parnas, is now in federal custody and will be arraigned before U.S. District Judge J. Paul Oetken in Manhattan federal court. Correia was arrested at John F. Kennedy airport in New York City. Correia was one of four people, including Parnas, Fruman and Andrey Kukushkin, who allegedly conspired to circumvent federal campaign finance laws by engaging in a scheme to funnel foreign money to candidates for federal and state office so they could buy potential influence with candidates, campaigns, and the candidates' governments, according to the indictment.
— DATELINE: TALLY —
"DeSantis brings in legal firepower for Scott Israel's hearing" via Skylar Swisher of the Sun-Sentinel — George Levesque, an attorney with the GrayRobinson law firm, has been brought on as the governor's outside counsel. Levesque has been meeting with senators and will present the governor's case next week when the Senate is expected to vote on whether to give Israel his job back or remove him from office. "I was very honored to get the call and very happy to help the governor in this matter," he said.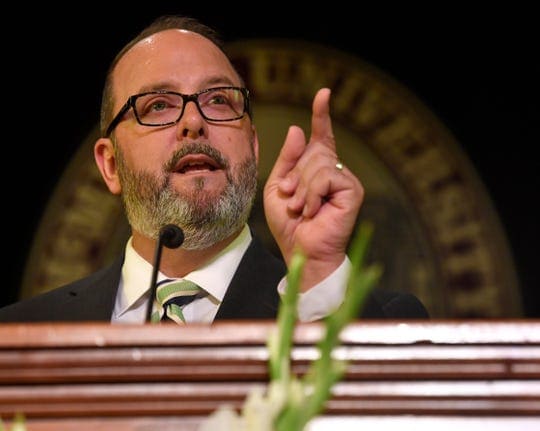 "DeSantis announces more clean water legislation" via Ed Killer of TCPalm — DeSantis introduced legislation that (if approved next spring) will make more strides to preventing algae blooms and pollution from fouling the state's nearly 32,000 lakes and 1,700 rivers and streams. The legislation would address: wastewater discharges from municipalities; create new rules for spreading of biosolids; change oversight and inspection of septic tanks from Department of Health to the Department of Environmental Protection; clarify and sharpen oversight of best management practices for agricultural producers, and stormwater system runoff to reduce and eliminate pollutants from being carried downstream into waterways.
Environmental groups criticize DeSantis' water plan — DeSantis' proposed water quality legislation includes putting septic inspections under the Department of Environmental Protection, upping stormwater and runoff standards and improving basin management action plans, or BMAPs. The proposal earned praise from some environmental groups, but others aren't as impressed. As reported by Bruce Ritchie of POLITICO Florida, the Sierra Club, Center for Biological Diversity, and Florida Springs Council said the Governor's plan falls short. Those groups say current BMAPs should be withdrawn and new ones developed. 
"Group says privacy rights threatened by legislation seeking to limit access to abortions" via Lloyd Dunkelberger of Florida Phoenix — The House Health and Human Services Committee is scheduled to hear legislation (HB 265) from Rep. Erin Grall requiring women under the age of 18 to have parental consent before ending a pregnancy. In a memorandum, the Florida Alliance of Planned Parenthood Affiliates warns the legislation may be the initial step in a broader effort to restrict reproductive rights in Florida: "We … recognize passing this legislation is just the first step in a much larger and more alarming plan to have our constitutional right to privacy reinterpreted to no longer safeguard access to abortion in one of the last places it's still available in the entire southeast — Florida."
"House committee discusses teacher 'VAM' scores, headaches" via Emily Mahoney of the Tampa Bay Times — "VAM" stands for "value-added model," and is a way that students' learning gains are quantified over time to measure how their teachers impact their progress. Having been removed from the way many teachers receive their evaluations, it remains important because teachers at low-performing schools can still be asked to leave those schools if their VAM scores are not up to par. However, teachers have complained over the years that VAM is overly confusing and opaque and is not an accurate measure of teaching ability. More data may be needed, some lawmakers said during the meeting of the House PreK-12 Innovation Subcommittee.
"House looks for ways to trim health spending" via News Service of Florida — Sending a signal that health care spending could be targeted for reductions next year, a House health panel is going to identify up to $624 million for possible "reprioritization." Health Care Appropriations Chairwoman MaryLynn Magar told The News Service of Florida the "reprioritization" exercise doesn't mean that there will be $624 million in spending reductions across the six health care-related agencies that fall under her watch. "It's not a hard-and-fast number for me," Magar said. "We're just looking to really make sure we are spending taxpayer dollars efficiently, effectively, wisely and appropriately." The $624 million "reprioritization" equals about 5 percent of the state's general revenue going to health and human services.
"Lawmakers seek to protect law enforcement's parking marked cars at home" via AG Gancarski of Florida Politics — Law enforcement officers sometimes cannot park their work cars at home. New legislation in the House and Senate seeks to change that. SB 476/HB 307, carried by Sen. Ed Hooper and by Rep. Chip LaMarca, would allow law enforcement vehicles to park wherever the homeowner or leaseholder has the right to park. Hooper noted the genesis of the bill was an incident in Clearwater, where a police car parked in a subdivision ran afoul of the homeowner association (HOA). "This issue came out of my district. An HOA informed a Clearwater police officer that she could not park her car in her driveway after she received a letter grandfathering her right to do so," Hooper explained.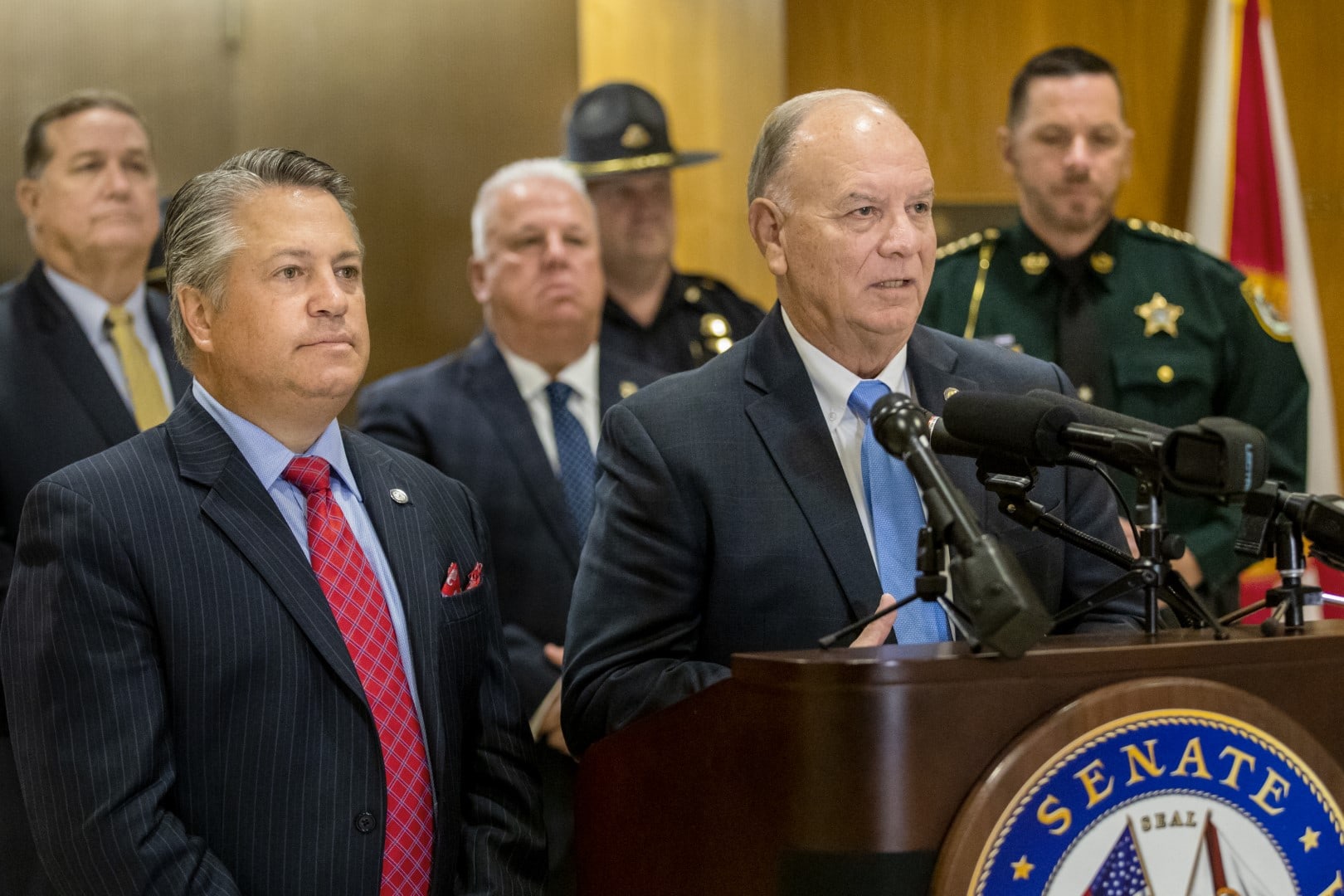 "'Unprecedented': House panel hears update on South Florida coral reef loss" via Ryan Nicol of Florida Politics — The House Agriculture & Natural Resources Appropriations Subcommittee heard testimony on the issue from a representative of the Department of Environmental Protection. Joanna Walczak, who works as the Southeast Regional Administrator for the DEP's Office of Resilience and Coastal Protection, emphasized the severity of the problem to the panel. "Most coral diseases last only a couple of months, maybe to a year," Walczak said. "This has been going on for about five years." She said the disease is impacting portions covering 270 miles of a 330-mile-long reef track. The DEP has added details in summary of the problem, noting that "20+ of approximately 45 species of Florida's reef-building corals have been affected."
"Democrats call on GOP legislative leaders to give criminal justice reform bills review time during Session" via John Haughey of The Center Square — House Democratic Leader Rep. Kionne McGhee, Rep. Dianne Hart and Sen. Randolph Bracy called on Republicans to set aside partisan divides to seriously evaluate criminal justice reform proposals being pre-filed for the 2020 Session. Chief among them is a House-Senate companion bill — House Bill 189, filed by Hart and McGhee, and Senate Bill 394, filed by Bracy — that would allow first-time nonviolent offenders to get out of prison after serving 65 percent of their sentences, instead of the 85 percent now mandated by state law. Under the bills, murderers and other violent offenders would still have to serve 85 percent of their time before being eligible for early release.
— LEG. CMTE. MTGS. —
The House Children, Families & Seniors Subcommittee will hear from DCF Secretary Chad Poppell, 9:30 a.m., 12 House Office Building.
The House PreK-12 Appropriations Subcommittee meets to discuss raising the minimum pay for teachers, 9:30 a.m., Reed Hall, House Office Building.
The House Civil Justice Subcommittee meets, 9:30 a.m., 404 House Office Building.
The Joint Legislative Auditing Committee meets to discuss Opa-locka, 1:30 p.m., 404 House Office Building.
— GOV. CLUB. BUFFET —
Italian minestrone with Parmesan cheese; mixed garden salad with dressings; Caprese salad; antipasto salad; deli board, lettuce, tomatoes, cheeses & breads; grilled chicken Napa with sun-dried tomatoes, goat cheese, basil butter; penne pasta primavera; gulf cioppino; oven-roasted fingerling potatoes; grilled Italian ratatouille; green beans with lemon, capers and Asiago cheese; tiramisu for dessert.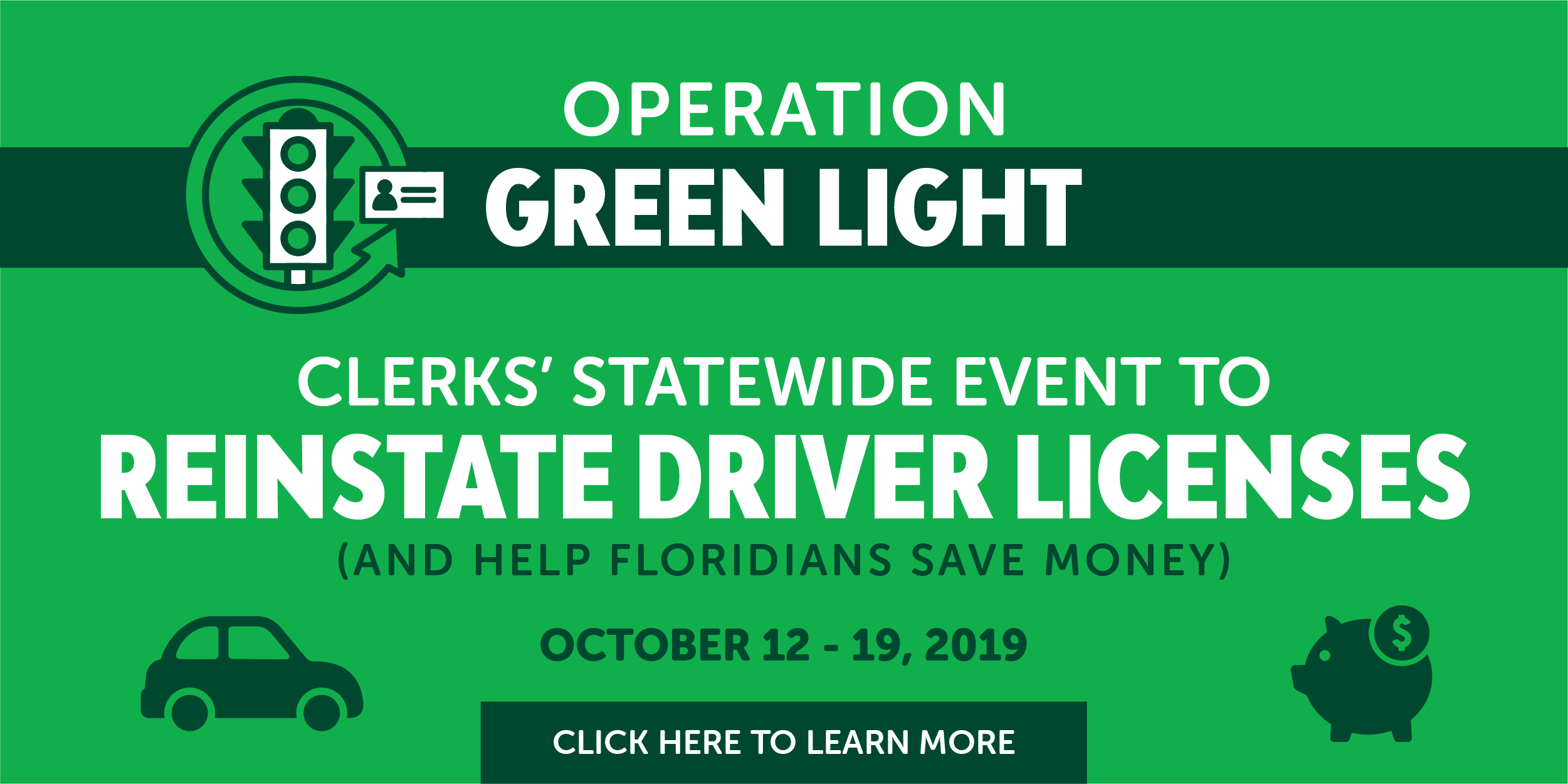 — STATEWIDE —
"Ashley Moody launches major investigation into vaping companies" via CBS Miami — The dramatic increase in teen vaping in the state has led Attorney General Moody to launch a major investigation into 20 vaping companies that do business here. The investigation will "focus on the marketing practices and online sales strategies of these companies to determine if they have intentionally targeted minors, tempting them to vape," Moody said. "It's illegal under Florida law to sell these products to anyone under 18, yet vaping among our youth is out of control. It's my job, as Attorney General, to protect Floridians, and that's what I'm determined to do," she added.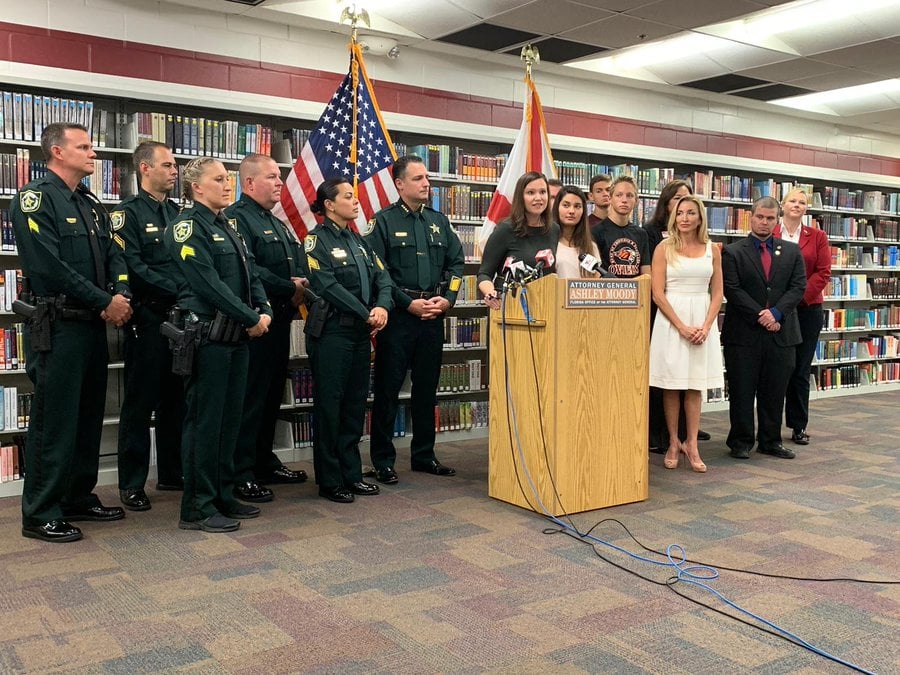 "Prisons chief: Status quo 'unsustainable'" via Ana Ceballos of the News Service of Florida — Florida Department of Corrections Secretary Mark Inch told the House Justice Appropriations Subcommittee he is seeking roughly $90 million to fund two initiatives he believes will bolster staffing levels at state prisons. Low staffing levels, Inch said, is one of the root causes of a dramatic increase in violent acts and contraband behind bars. "I do believe the status quo is unsustainable," Inch told the House panel. The pair of proposals include a $60 million retention-pay plan for correctional officers and a $29 million pilot program that would convert one-third of the state prisons' 12-hour shifts to eight-hour workdays.
"Florida hires mental health coordinator to respond to hurricanes, natural disasters" via Elizabeth Koh of the Tampa Bay Times — The Florida Division of Emergency Management is hiring Darcy Abbott, a longtime state health official, as its first mental health coordinator for recovery efforts after hurricanes and other disasters, touting it as the first statewide position of its kind in emergency management in the country. Abbott's job will involve addressing mental health needs in communities after natural disasters like hurricanes and coordinating mental health services across several of the state's agencies that deal with behavioral health. It will also include developing recovery in mental health and crisis counseling outreach program for communities most affected by disasters.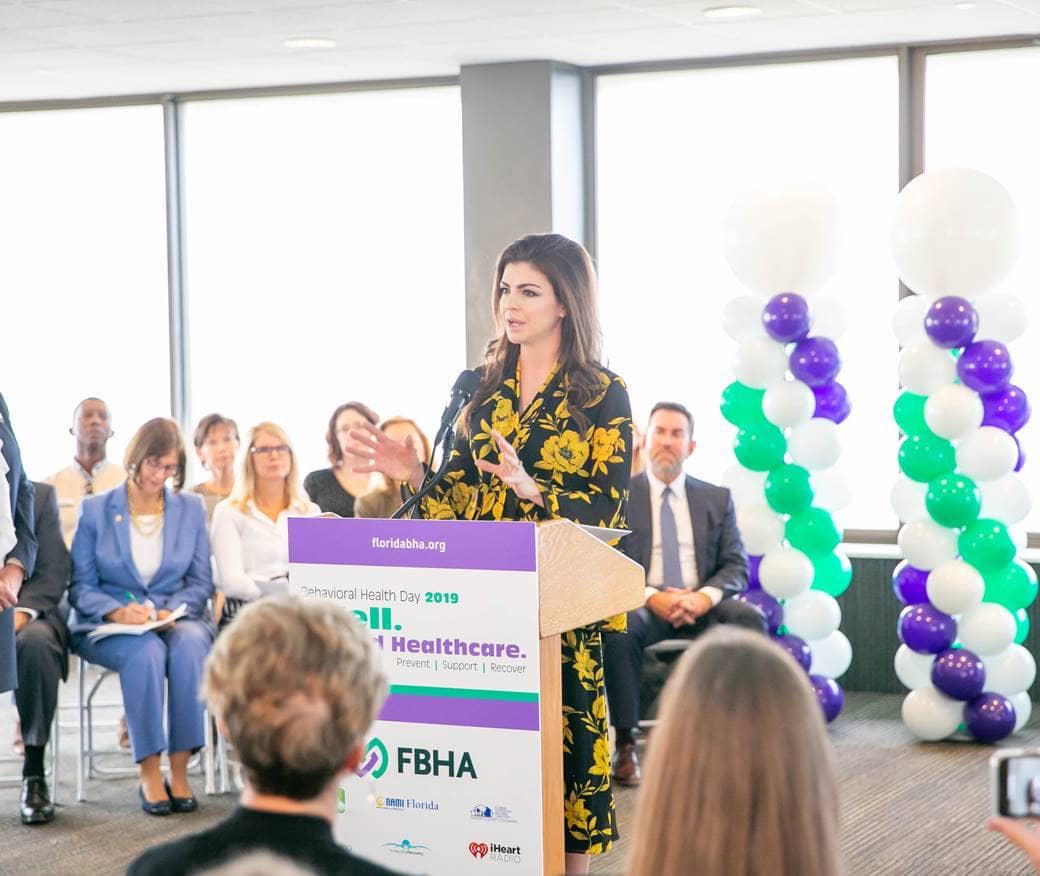 "Florida commission says mental health system needs overhaul" via Terry Spencer of The Associated Press — The Marjory Stoneman Douglas High School Public Safety Commission found that the state's mental health system is too often a revolving door. Under Florida's Baker Act, which allows a police officer, judge, or mental health professional to commit a person for a 72-hour evaluation involuntarily, less than 1 percent of the 200,000 people examined last year received long-term treatment, the commission found. Commissioner Mike Carroll, former head of the state's Department of Children and Families, said the system lacks accountability for both the child and the parents. A judge can order a program addressing the child's behavioral or emotional problems but has no power to impose consequences if the program isn't followed, he said. That must change, he said.
"Hemp hype? Some observers fear the state is setting up small farmers for failure" via Laura Cassels of the Florida Phoenix — Nikki Fried … has been particularly active in promoting hemp as an alternative for farmers in the Panhandle who suffered devastating crop losses during Hurricane Michael one year ago. Experience in other states raises questions about whether farmers would be wise to bet the farm on hemp absent more work toward developing production chains and best practices for this crop. Fried is aware of the risks. "She's made it a top priority to align all the moving parts to ensure Florida's hemp program becomes the nation's best," said Karol Molinares, the commissioner's deputy communications director, in a written response to questions raised by the Florida Phoenix.
"Routes for three new Florida toll roads to be unveiled in January" via John Kennedy of GateHouse —Detailed routes for three new Florida toll roads, amounting to the state's biggest highway expansion in decades, are expected to be unveiled in January, a House committee was told Wednesday.
Happening today — The Florida Public Service Commission meets to discuss a proposal by TECO to add two solar-power projects in Hillsborough County, internal meeting begins 9:30 a.m., solar hearing immediately afterward, Betty Easley Conference Center, 4075 Esplanade Way, Tallahassee.
Happening today — The Florida Department of Education continues its listening tour about revised academic standards, 5:30 p.m., Jefferson High School, 4401 West Cypress St., Tampa.
Happening today — The Florida Commission on Human Relations holds its annual Florida Civil Rights Hall of Fame induction ceremony honoring Daniel Webster Perkins, Charles Ullman Smith and Henry "Hank" James Thomas, 7 p.m., FSU Doak Campbell Stadium, University Center Club, 403 Stadium Dr., Building B, Tallahassee.
— MOTHER NATURE —
"'We can't move on': For Bristol, a town grappling with poverty, Michael still churns" via Nada Hassanein of the Tallahassee Democrat — The storm hasn't left. Not at the home of 66-year-old Debra Peddie. When Hurricane Michael roared through her quiet Liberty County town of just under 1,000 people, it rattled the rural, one-red-light community. A year later, Bristol is still riddled with blue tarps and downed trees. For half a century, Peddie and her husband have lived in their modest farmhouse. The couple is now caught in a battle between their insurance company and a contractor. Do they fix the damages — or tear down the house? "I don't know where we're going to be if we tear our house down. FEMA will not let us have a trailer to live in because we have insurance," said Peddie.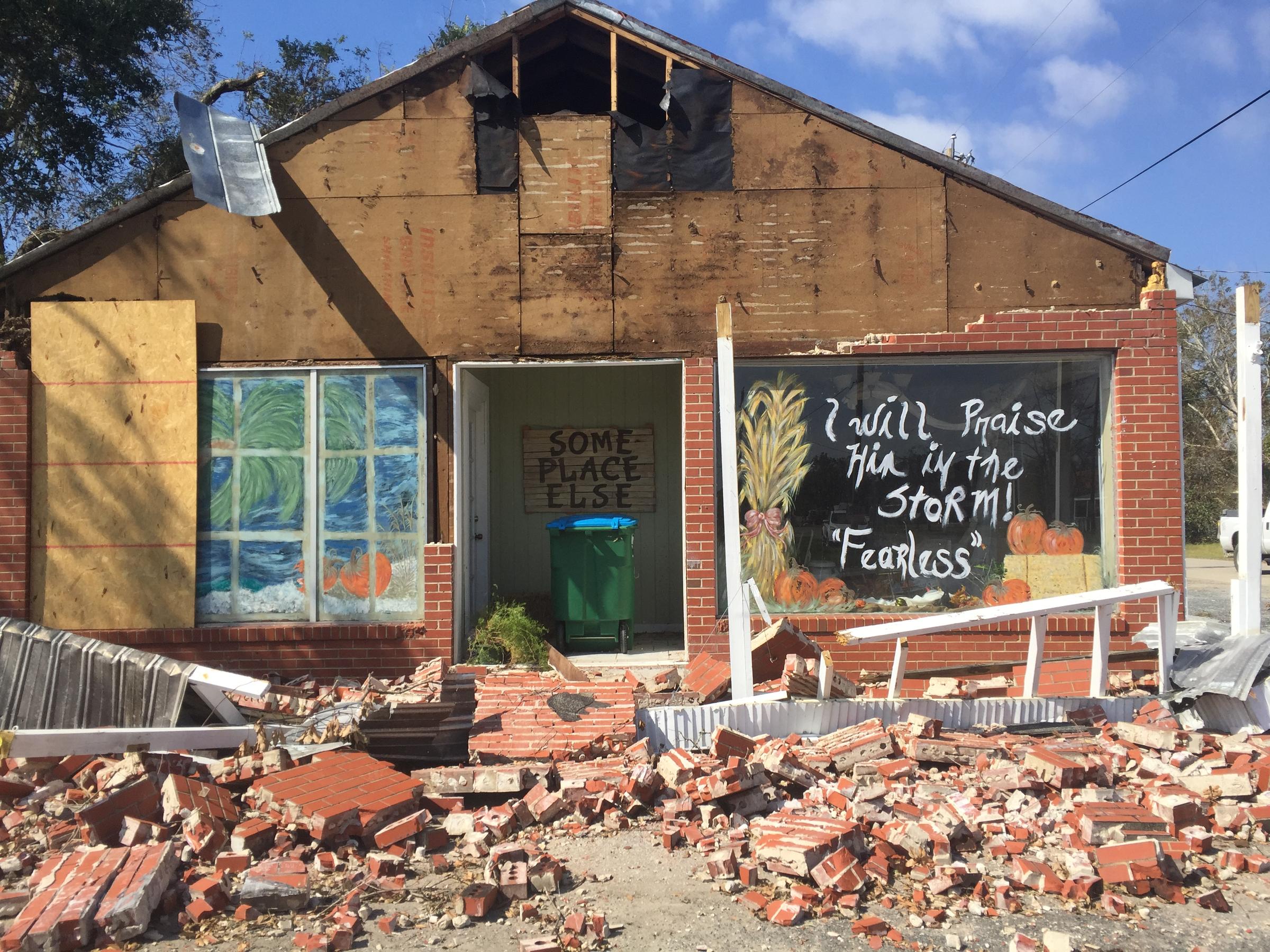 "'Everybody's struggling': One year later, Malone still bears the scars of Michael" via CD Davidson-Hiers of the Tallahassee Democrat — This is a place where people say the town hall is just behind "the fillin' station." It's a roughly 2,000-person community 80 miles northwest of Tallahassee in Jackson County, just below the Alabama line. Most people around town still struggle with repairs, with insurance companies not paying, with landlords not repairing properties. The local bank packed up and moved miles away. When barbershop owner Christy Manning returned after evacuating for the storm, her shop was relatively untouched. But her income took a hit. The people who work at the nearby prison were OK after Michael and still had employment, she said. But others who worked for local small businesses, and farmers, were not.
"Florida Keys neighborhood's been flooded for over 40 days" via David Goodhue and Alex Harris of the Miami Herald —  Saltwater has been flooding the low-lying streets of a Key Largo neighborhood for more than 40 days, leaving many residents there trapped unless they can walk or are willing to sacrifice their cars to the nearly foot-high corrosive seawater.
"Strong hurricanes can produce 'stormquakes' offshore, new study finds" via Craig Pittman of the Tampa Bay Times — A Florida State University professor says the strongest hurricanes are so powerful they can churn up something like an earthquake out on the continental shelf. By analyzing a decade of records of seismic and oceanographic activity, Wenyuan Fan, an assistant professor of earth, ocean and atmospheric science, and his colleagues found that the most powerful storms can transfer energy into the ocean as strong ocean waves, and the waves interact with the solid earth producing intense seismic source activity. He's calling them "stormquakes."
Meanwhile … "Tropical system's odds of development rise to 50% and North Florida is in projected path" via Joe Mario Pedersen of the Orlando Sentinel — The hurricane center is monitoring a tropical system with increased odds of formation that's projected to pass over Florida, the National Hurricane Center said in its 2 p.m. update. The system over Mexico is a broad area of low pressure with a 50 percent chance of developing into a tropical depression over the next two to five days, the NHC said. If it does become a tropical depression, it could then develop further into a tropical storm once it gains maximum sustained winds of 39 mph, and would then receive the name "Nestor." The system's northeasterly movement puts it on a path to pass over northern Florida.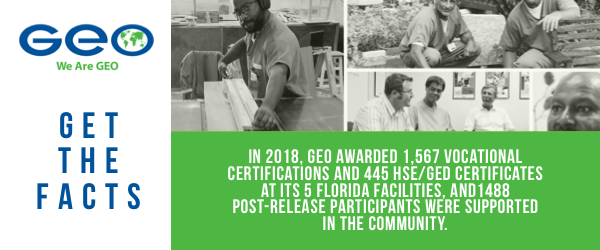 — PEACHY —
"Former Mike Pompeo aide testifies; Senate talks impeachment trial" via Lisa Mascaro, Mary Clare Jalonick and Matt Lee of The Associated Press — A former top State Department aide testified that the Trump administration's politicization of foreign policy contributed to his resignation, while the Senate GOP leader briefed colleagues on a possible Christmas impeachment trial. Michael McKinley, a career foreign service officer and Secretary of State Pompeo's de facto chief of staff, told investigators behind closed doors that he could no longer look the other way amid the Trump administration's dealings with Ukraine, which were among the reasons he ended his 37-year career last week. Among McKinley's concerns was the administration's failure to support Ukrainian Ambassador Marie Yovanovitch, who was ousted in March on orders from Trump.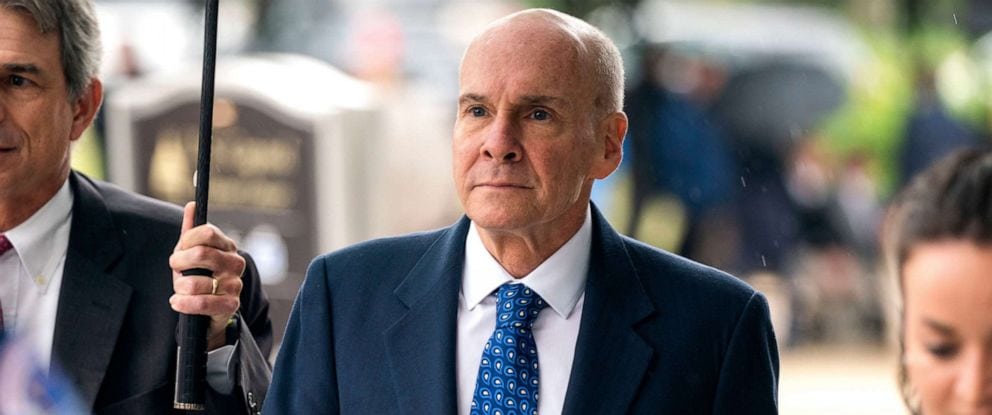 "White House is said to open an internal review of Ukraine call" via Julian Barnes, Maggie Haberman and Michael Schmidt of The New York Times — White House lawyers are leading their own review. They are seeking to understand White House officials' actions around Trump's call with President Volodymyr Zelensky of Ukraine, which is central to the whistle-blower's allegation that Trump abused his power. The lawyers' inquiry centers on why one of their colleagues, the deputy White House counsel John Eisenberg, placed a rough transcript of the call in a computer system typically reserved for the country's most closely guarded secrets. Trump later directed that a reconstructed transcript be released amid intensifying scrutiny from House Democrats.
"Ex-aide saw Gordon Sondland as a potential national security risk" via Nicholas Fandos and Adam Goldman of The New York Times — The adviser, Fiona Hill, did not accuse Sondland of acting maliciously or intentionally putting the country at risk. But she described Sondland, a hotelier and Trump donor-turned-ambassador, as metaphorically driving in an unfamiliar place with no guardrails and no GPS. Hill, the former senior director for European and Russian affairs at the White House, also said that she raised her concerns with intelligence officials inside the White House, one of the people said. In her testimony, Hill described her fears that Sondland represented a counterintelligence risk because his actions made him vulnerable to foreign governments who could exploit his inexperience.
Assignment editors — Congressman Matt Gaetz will lead a delegation of over 30 Republican members of Congress in a news conference outside the House Intelligence Committee to demand transparency and inclusion in the impeachment process, 9:15 a.m., HVC-304, Washington D.C.
Tweet, tweet:
Due to the loss of our dear colleague Chairman Elijah Cummings, today's previously scheduled press conference has been postponed. Many are in mourning and we hope that peace and comfort can enter the hearts of those who cared for Elijah. #RIP

— Matt Gaetz (@mattgaetz) October 17, 2019
— D.C. MATTERS —
"Meeting with Donald Trump devolves into 'meltdown' and insults, Dems say, after bipartisan House vote to rebuke troop withdrawal in Syria" via Robert Burns of The Associated Press — Washing his hands of Syria, Trump declared Wednesday the U.S. has no stake in defending the Kurdish fighters who died by the thousands as America's partners against IS extremists. Hours later, House Speaker Nancy Pelosi and other top Democrats walked out of a meeting at the White House, accusing him of having a "meltdown," calling her a "third-rate politician" and having no plan to deal with a revived Islamic State group. Condemnation of Trump's stance was quick and severe during the day, not only from Democrats but from Republicans who have been staunch supporters on virtually all issues. The House, bitterly divided over the Trump impeachment inquiry, banded together for an overwhelming 354-60 denunciation of the U.S. troop withdrawal.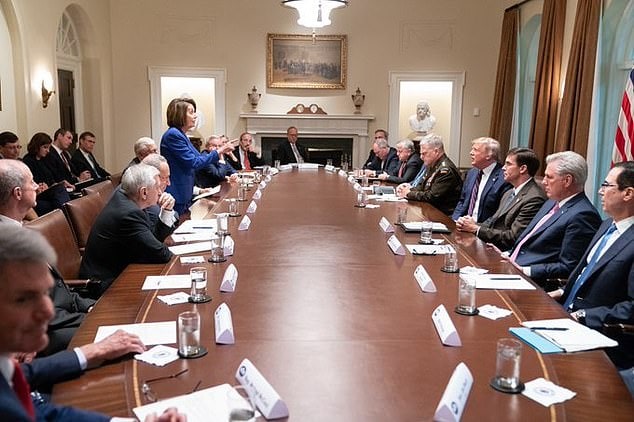 "Nikki Fried promotes 'aquaculture' to U.S. Senate panel" via Jacob Ogles of Florida Politics — Agriculture Commissioner Fried submitted written testimony to a U.S. Senate committee on the need for sustainable fisheries. The Florida Democrat noted aquaculture represents a $77-million-a-year industry for the state, and seafood production supports 14,000 jobs here. She stressed the value of a healthy and populated sea market while testifying to the U.S. Senate Committee on Commerce, Science, and Transportation. "In addition to the growth of this industry in Florida, aquaculture around the globe continues to increase in scale and diversity in order to meet our growing population's need for safe, affordable, and healthy protein," Fried said.
"Advocates urge feds to fund water projects in South Florida" via Ryan Nicol of Florida Politics — Hendry County Commissioner Karson Turner, a member of the coalition, said his goal is trying to secure guaranteed federal funding for several projects going forward. He says he's optimistic. "We've had a handful of good conversations with different leaders and I think that there is some movement," Turner said. "Not to mention, there's a huge economic development aspect to this whole conversation with regards to job creation." Among the projects the coalition supports are the Herbert Hoover rehabilitation project, Kissimmee River Restoration and the C-23, C-24, C-25 and C-44 projects in Indian River Lagoon-South.
"Sentencing rescheduled for woman who threw sports drink at Matt Gaetz" via Jim Thompson of the News-Herald — Sentencing of the 35-year-old political activist who threw a red sports drink at Rep. Matt Gaetz as he left a Pensacola restaurant and bar earlier this year has been rescheduled, according to recent filings in U.S. District Court in Pensacola.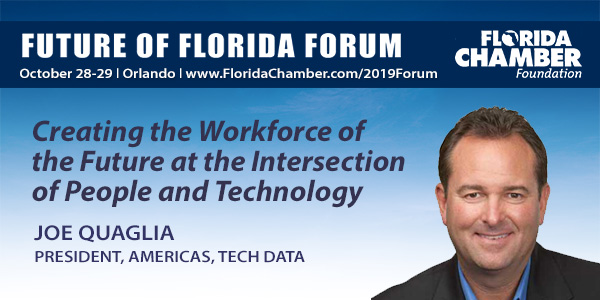 — 2020 —
Trump, RNC announced big haul for Q3 — Donald J. Trump for President is announcing that the campaign, joint fundraising committees, and the Republican National Committee (RNC) will show a combined total of $125.7 million raised in the 3rd quarter of 2019. All told, the three Trump entities and the RNC will report a staggering $158 million combined in cash on hand. "Trump's campaign is a juggernaut on an unstoppable path to victory in November 2020," said Brad Parscale, Trump 2020 campaign manager. "The campaign and our partnership with the RNC have never been stronger." The president's campaign received 1,056,126 individual donations in the quarter, of which 98.17 percent were $200 or less, with an average donation of $44.50.
"Cash shortage hits Dem presidential field" via Elena Schneider of POLITICO — Two-thirds of the Democratic presidential candidates spent more than they raised in the past three months and have dwindling cash reserves — a serious warning sign for their viability heading into the expensive chase for votes in Iowa and other early states. Among the candidates in the red coming out of the third quarter was Joe Biden, who ended September with less than half the cash on hand, $9 million, of any of his top rivals. And while most other candidates have even less, the former Vice President is set to be seriously outspent in the advertising and organizing battles that will soon ramp up in the first caucus state.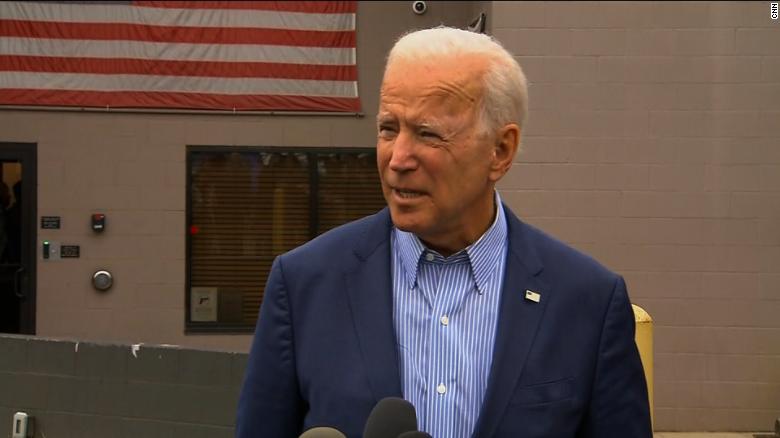 "Elizabeth Warren rakes In tech donations as she pledges to break up donors' companies" via Maggie Severns of POLITICO — Warren brought in $248,000 from employees from Amazon, Apple, Facebook and Google from the start of July through the end of September. Warren raised $24.6 million overall in the third quarter of 2019, trailing only Bernie Sanders among candidates for the Democratic presidential nomination. The tech industry donors — many of whom were white-collar professionals — gave to Warren amid the Massachusetts Senator's frequent criticism of major technology firms, saying they should be broken up to increase fairness and competition in the marketplace. More than two dozen Amazon employees, with titles ranging from "vice president" to "engineer" to "manager," gave between $28 and $615 to Warren, who does not hold private fundraising events and instead raises her money online.
"Joe Biden ramps up attacks on Warren's 'credibility'" via Katie Glueck of The New York Times — Biden zeroed in on Warren's refusal to say if she would raise taxes on middle-class Americans to pay for "Medicare for all," a single-payer health care system that would all but eliminate private health insurance. While other candidates are pouncing on that issue as well, Biden is under particular pressure because Warren has passed him in some national and early-state polls and joined him as a front-runner, a status he held alone for months. "It's fascinating that the person who has a plan for everything has no plan for the single most consequential issue in this election in the minds of the American people across the board," Biden said.
"'I don't need lessons from you on courage': Pete Buttigieg makes his case" via Jennifer Steinhauer of The New York Times — In the Democratic debate, Buttigieg did not so much brag about his military experience as leverage it to outflank his rivals in a heated exchange over Trump's decision to abandon the Kurds in northern Syria. He listened as Beto O'Rourke praised his military service — and later told the former Texas Congressman not to lecture him on gun control, a subject he often discusses in the context of the weapons he carried in Afghanistan. "I don't need lessons from you on courage, political or personal," Buttigieg said. The strong showing in the Ohio debate was reliant on Buttigieg's background as a service member and his ability to unpack questions about foreign policy and military intervention better than his opponents that night.
— THE TRAIL —
"As Republican cash pours in to unseat Charlie Crist, he's still on top" via Janelle Irwin Taylor of Florida Politics — Crist has raised more than all of the Republicans running to unseat him combined — by about $453,000. When it comes to cash on hand, Crist has nearly three times as much buying power as well. But that doesn't mean there's not a strong effort from the right to topple Crist, who dumped the Republican Party in 2010 and later wrote a book about it. Crist's most serious threat so far appears to be coming from Amanda Makki. The Iranian American former health adviser to U.S. Sen. Lisa Murkowski raised nearly $200,000 during the third quarter of 2019, bringing her total campaign earnings to $418,000.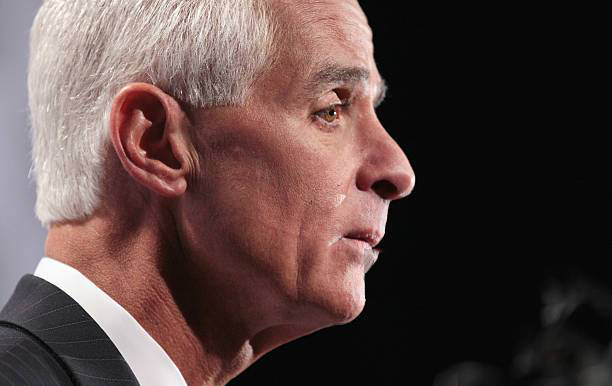 "Greg Steube adds another six figures to election haul" via Jacob Ogles of Florida Politics — U.S. Rep. Steube raised another $101,753 for his reelection effort during the third quarter of 2019. The Sarasota Republican's six-figure haul means he closed the quarter with about $184,111 in cash on hand. Meanwhile, he has yet to draw any opposition to his election to a second term in the U.S. House representing Florida's 17th Congressional District. A look through Steube's reported collections shows he continues to build support through his largely inland district from business leaders.
— "Central Florida congressional race up for grabs as Ross Spano, Adam Hattersley make their moves" via Mike Synan of the Florida Daily
"Republican challengers lag behind Debbie Mucarsel-Powell fundraising" via Ryan Nicol of Florida Politics — Both restaurateur Irina Vilariño and Omar Blanco, the head of Miami-Dade Firefighters Local 1403, raised just over $100,000 during the quarter. Vilariño just barely eclipsed the number, while Blanco collected just over $102,000. Mucarsel-Powell's third-quarter numbers dwarfed those hauls. The incumbent added more than $501,000 from July 1 through Sept. 30. It's not uncommon for incumbents to be more proficient fundraisers than their challengers. But in Florida's 27th Congressional District, Republican challenger Maria Elvira Salazar did manage to top incumbent U.S. Rep. Donna Shalala.
"Top Senate Republicans hosting Jim Boyd fundraiser" via Drew Wilson of Florida Politics — Senate President Bill Galvano, Senate President-Designate Wilton Simpson and Sarasota Sen. Joe Gruters, who chairs the Republican Party of Florida, are hosting an Oct. 29 reception benefitting Boyd's campaign. The event invite lists the venue as the GROVE Restaurant in Lakewood Ranch. It starts at 5:30 p.m. A day before the Lakewood Ranch fundraiser, Galvano and Simpson will host a Naples event boosting Boyd and fellow 2020 Senate candidates Jason Brodeur, Jennifer Bradley, Rep. Ray Rodrigues and Rep. Ana Maria Rodriguez. Boyd, who served in the House through the 2018 election, is looking to replace Galvano in Senate District 21. So far, Boyd has raised $48,275 for his campaign.
Save the date: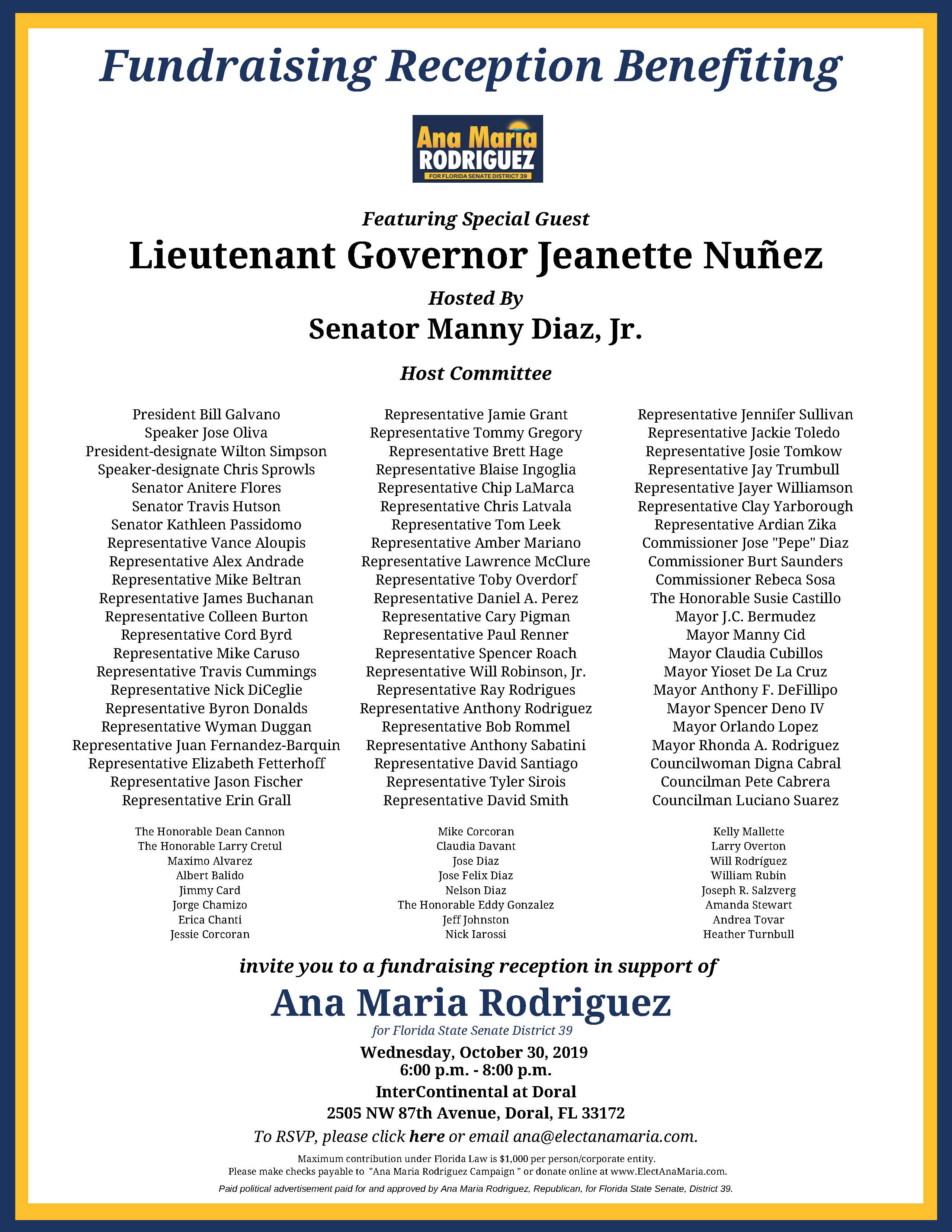 "David Santiago, Emily Slosberg seats draw candidates" via the News Service of Florida — Deltona Democrat Dolores Guzman has opened a campaign account to run in 2020 in House District 27, joining four other candidates. The other candidates with open accounts are Democrat Carol Lawrence and Republicans Webster Barnaby, Erika Benfield and Zenaida Denizac. As of Sept. 30, Barnaby was the top fundraiser in the race with $56,370 in contributions. In South Florida, Rep. Slosberg has drawn a challenger as she runs for reelection next year in Palm Beach County's House District 91. Boca Raton Republican Sayd Zia Hussain opened a campaign account this week to run for the seat. Slosberg had raised $6,000 for her reelection bid as of Sept. 30.
"Republican Zane Matter withdraws from HD 42 race, endorses Democrat Barbara Cady" via Scott Powers of Florida Politics — Matter, of St. Cloud, expressed deep frustration for the Republican Party of Osceola County, particularly over what he said was lack of interests in inclusion, and diversity, and in attracting young candidates or members. He also indicated he also would be leaving the party. "I encourage everyone to support Barbara Cady for State House 42, Barbara has dedicated her life to working for her community and has a clear vision on how she plans to bring effective and transparent leadership to Tallahassee for all of us on issues such as the environment, education and human rights," he wrote.
"Where did Hillsborough's Republican candidates go?" via William March of the Tampa Bay Times — there are no declared Republican candidates for the open clerk of court and tax collector seats and two open district seats on the board of commissioners. And no GOP challengers to four Democrats seeking re-election: Elections Supervisor Craig Latimer, Property Appraiser Bob Henriquez, State Attorney Andrew Warren and countywide Commissioner Pat Kemp. … County GOP Chairman Jim Waurishuk responded via email that the party is recruiting and interviewing "a number of candidates which would equate to nearly all races" on the 2020 ballot. The criticism of a national focus, he said, is because "they are not in touch with our efforts, and because the Trump effort is so visible."
Our favorite story of the day — "Lin-Manuel Miranda visits Orlando to urge Latinos to vote" via Jennifer Ocasio of the Orlando Sentinel — The "Movimiento Hispano, Que Vote Mi Gente" event, which roughly translates to "Hispanic Movement, That My people Vote," was sponsored by the Hispanic Federation and sought to discuss the growth of the Hispanic community in the United States — especially in Florida — and the impact it could have on the 2020 election. "This is a coalition of organizations that have come together to educate Latinos about the importance of voting. We have seen different waves of Latinos moving to Central Florida and many of them in the last elections were not prepared to deal with other realities that were not housing or their children's education or other needs as work," said Frankie Miranda, vice president of the Hispanic Federation.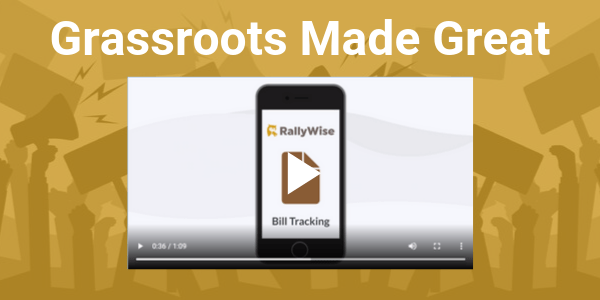 — LOCAL —
"Markeith Loyd verdict: Guilty of 1st-degree murder in killing of pregnant ex-girlfriend Sade Dixon" via Monivette Cordeiro of the Orlando Sentinel — A jury found Loyd guilty of first-degree murder Wednesday for shooting and killing his pregnant ex-girlfriend Dixon and her unborn child after an argument outside her house in December 2016. The 12-member jury began deliberating shortly before 1 p.m. at the Orange County Courthouse and rendered a verdict in about four-and-a-half hours. Jurors also found Loyd guilty of attempting to murder three of her family members during the shooting. As the clerk read the decision, Loyd did not react, though he nodded to his mother and other family members in the gallery. His family did not comment after the verdict.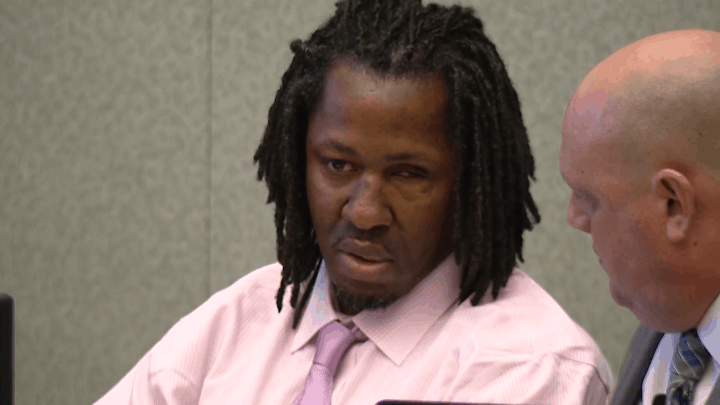 "Orlando airport committee leans toward in-house staff attorney" via Beth Kassab of the Orlando Sentinel — Orlando International Airport could soon create its own in-house legal department similar to the other Top 10 busiest airports in the nation. The move would bring a big change for the airport, which has always paid outside law firms by the hour and last year spent $7.3 million on legal fees. Two law firms, Marchena and Graham and the former Broad & Cassel law firm now known as Nelson Mullins received the bulk of the payments. Members of a committee created by the board that oversees the airport said at the group's first meeting Wednesday that hiring a staff attorney could save the publicly-owned airport money.
"Randy Fine chastises Palm Bay for 'breathtaking incompetence'" via Drew Wilson of Florida Politics — South Palm Bay residents have been waiting for the Florida Department of Transportation to open a new Interstate 95 interchange, but FDOT isn't the holdup. After a constituent asked state Rep. Fine when the project would be complete, the Brevard County Republican investigated. His findings: the $28 million interchange has been ready for traffic since early August, but the city of Palm Bay hasn't ponied up to build a road connecting to it. Another twist: putting the freshly completed interchange on standby has cost Florida taxpayers another $475,000. "The level of incompetence here is so breathtaking that it is almost beyond comprehension," Fine said.
"FDLE letter confirms review of claims of fraud, untruthfulness against Lee County Sheriff Carmine Marceno" via Michael Braun of the News-Press — The Florida Department of Law Enforcement has confirmed that it is reviewing claims of possible fraud and untruthfulness involving Lee County Sheriff Carmine Marceno. The FDLE acknowledged the inquiry in an Oct. 4 response letter to former Lee County Sheriff Rod Shoap. Shoap provided a copy of the letter to The News-Press
"Leon Commissioner Bill Proctor's absentee vote on pot ordinance stalls measure" via Karl Etters of the Tallahassee Democrat — A deadlocked vote was all county commissioners were left with Tuesday after their push to make changes to the marijuana civil citation program ended with little more than a loud dial tone. Commissioner Proctor called into the meeting from the Purpose Built Communities conference in Atlanta. He participated in the nearly hourlong discussion over changing a citation program that would allow law enforcement to issue $100 tickets and recommend community service instead of arrests. But when it came time to vote, Proctor learned — because he phoned in — he could not be the tiebreaking vote as laid out in county policies regarding absent commissioner participation. The issue is likely to resurface at their November 12 meeting.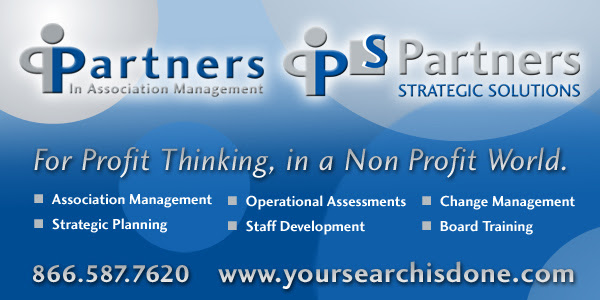 — MORE LOCAL —
"Evaluation scores are close for JEA bidders" via David Bauerlein of the Florida Times-Union — None of the entities seeking to buy JEA emerged from the first round of evaluations as the leader of the pack, according to the scoring sheets of the five-member evaluation committee. JEA announced Monday that nine respondents scored high enough to advance into the next stage of negotiations. After closed-door negotiations with JEA administrators, those entities will submit "best and final" offers to JEA in about four months, which will trigger a closing round of evaluations by JEA staff. JEA did not release scores for the nine entities that made it past the initial evaluation phase, other than saying each earned at least 75 out of 100 points from the evaluation committee.a
"Tampa General Hospital launches first-of-its-kind telemedicine station" via Drew Wilson of Florida Politics — Tampa General Hospital's new telemedicine station is in partnership with health technology company OnMed. The OnMed Station, currently available for hospital staff, allows users to have real-time consultations with a doctor or advanced practice provider by way of life-size high definition video and audio. In addition to allowing users to get a quick diagnosis, the station can take away the need for a pharmacy trip — the station is able to dispense hundreds of common medications through a secure, automated vault. The station can also take measurements on height, weight, BMI, blood pressure, respiration and blood oxygen. And if it needs more information for a diagnosis, it can dole out referrals and self-service lab kits.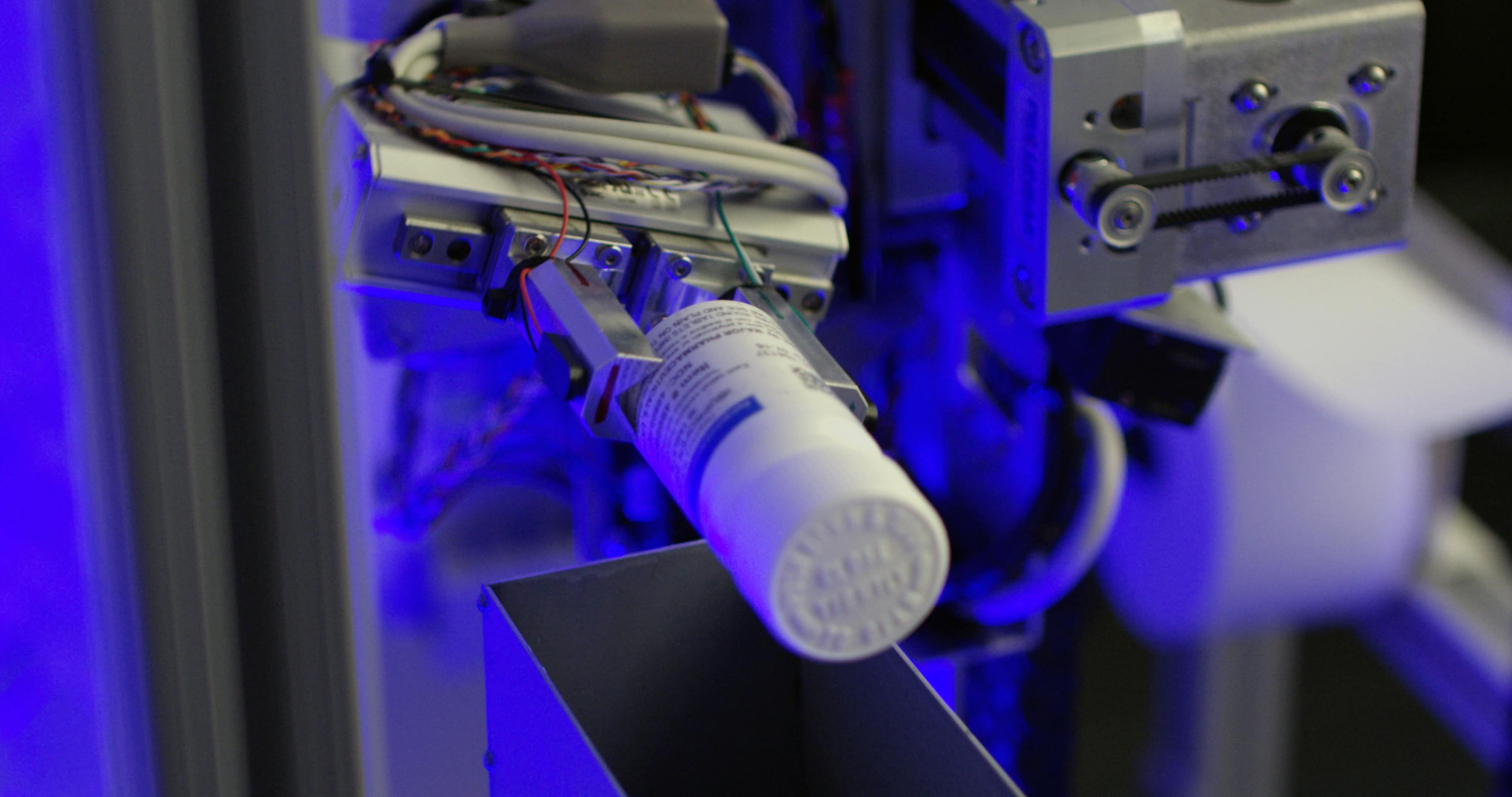 "UCF Health clinics are 'essential' to medical school despite $6.8 M loss, dean says" via Annie Martin of the Orlando Sentinel — Two clinics that lost $6.8 million last year are "essential to the success" of UCF's medical school, and leaders say they've made changes that will help stem the losses in the future, including eliminating a costly specialty. Adding orthopedic surgery two years ago at a pair of clinics run by the University of Central Florida's College of Medicine was intended to boost revenue and help the practice become solvent, Dean Deborah German told the Board of Trustees' Finance and Facilities committee Wednesday. But UCF Health didn't "have the full picture" of what offering that specialty entailed. "These plans were premature. As a small, young practice, we did not have the infrastructure to support those specialties," German said.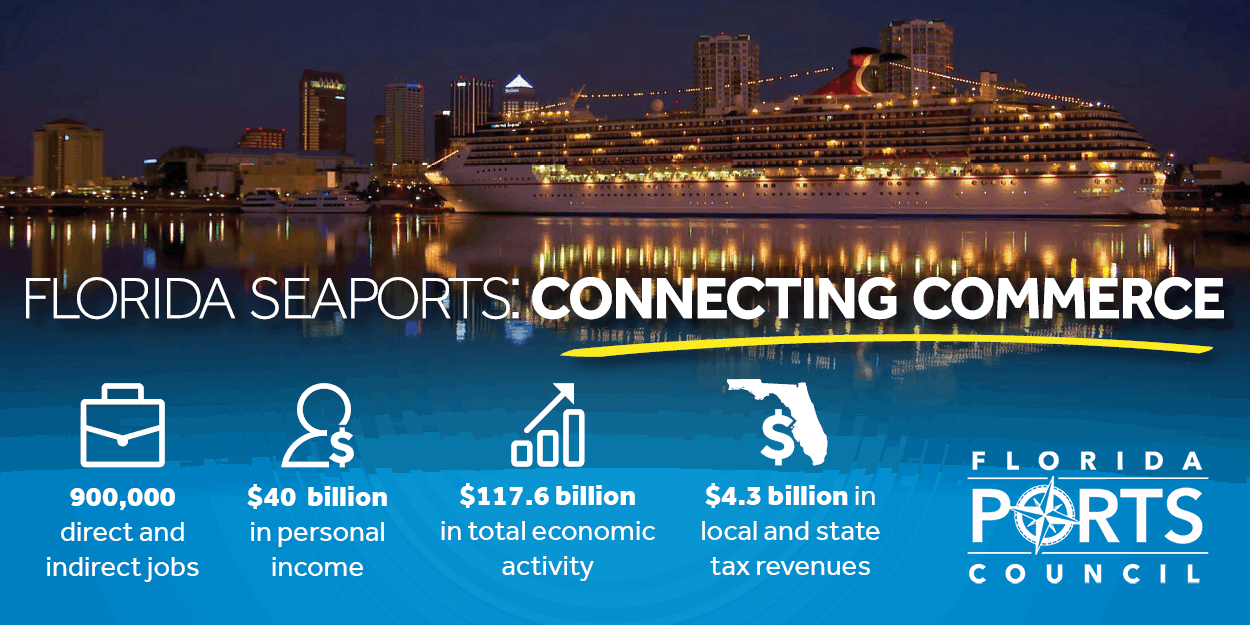 — OPINIONS —
"Timeshare executive: Column urging industry reform was misguided" via Jason Gamel for the Orlando Sentinel — On behalf of Florida's consumers, we will stand up to unscrupulous third parties who try to interfere with timeshare owners' stories, legacies and the travel advantages they are enjoying. Only time will tell what the future holds for the so-called exit industry — it has preyed upon timeshare owners for more than a decade, during which time the Florida Legislature, not once, but twice, has taken action to work to reform. Until then, we stand with our members, and the vacation clubs they belong to and will continue to confront all bad actors who try to take advantage of timeshare owners.
"Civic leaders need to stop whispering, stand up on JEA sale" via Nate Monroe of the Florida Times-Union — Jacksonville's venerable chattering class — those members who have not yet been put on the payroll of some private utility company, at least — need to start doing a whole lot more than chattering. The city's stewards are failing. The political donors, the downtown executives, the cocktail sippers, elected officials — their silence will cost everyone dearly. It's hardly a secret: The display repulses many of them over at JEA, where a rogue CEO has put the century-old utility on the auction block, a process so unseemly even JEA has had to walk back some of its initial plans to keep things under wraps.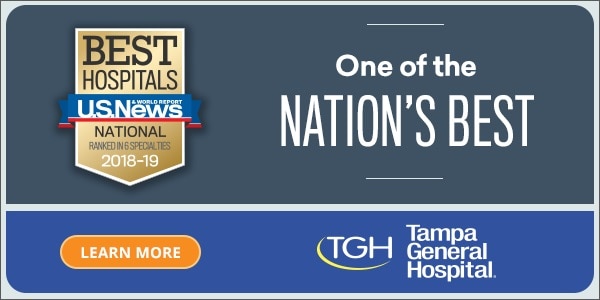 — MOVEMENTS —
"Rachel Nordby, Adam Tanenbaum named to 1st District Court of Appeal" via Florida Politics — DeSantis' office announced he had appointed conservative Tallahassee lawyers Nordby and Tanenbaum to openings on the 1st District Court of Appeal (DCA), headquartered in the capital. Nordby is a partner in the Shutts & Bowen law firm and a former senior deputy solicitor general under Attorney General Pam Bondi … Tanenbaum, now the general counsel for the Florida House, also has been general counsel for the Department of State, the state's Chief Deputy Solicitor General, and was an assistant federal public defender.
"Ballard Partners parts ways with Halkbank" via POLITICO influence — Ballard will no longer lobby for Halkbank, the Turkish bank indicted by the Justice Department on charges of fraud, money laundering, and evading sanctions on Iran. "Earlier today, we filed the necessary paperwork to remove ourselves as representatives of Halkbank," said Jamie Rubin, a Ballard lobbyist. "Our work has run its course." Halkbank paid Ballard Partners, which is led by Brian Ballard, a top fundraiser for Trump, more than $2.6 million since 2017 to lobby on its behalf.
New and renewed lobbying registrations:
Alex Alamo, Becker & Poliakoff: Miami-Dade County
David Browning, Mercer Fearington, The Southern Group: Petros PACE Finance, Twain Financial Partners Holding
Shawn Foster, Sam Wagoner, Sunrise Consulting Group: Pasco County Schools
Jim Horne, Nicholas Mortellaro, Tara Reid, Strategos Public Affairs: K12 Insight
Gary Hunter, Hopping Green & Sams: Florida Fruit & Vegetable Association
David Ramba, Ramba Consulting Group: City of Holmes Beach
John Weihmuller, Butler Weihmuller Katz Craig: Florida Justice Reform Institute
— ALOE —
"'Rise of Skywalker' trailer should debut soon. Why Disney has waited so long to release it" via Sara Whitten of CNBC — While most blockbuster films will reveal an official, full-length trailer between five and six months before its opening weekend — the last two Star Wars films didn't debut an official trailer until two months before their release dates. "The Star Wars brand is so beloved, and this movie is so greatly anticipated, that when they take a different path than traditional movie trailers it gets attention," Paul Dergarabedian, senior media analyst at Comscore, said. "They don't have to go by the conventional rules of trailer releasing."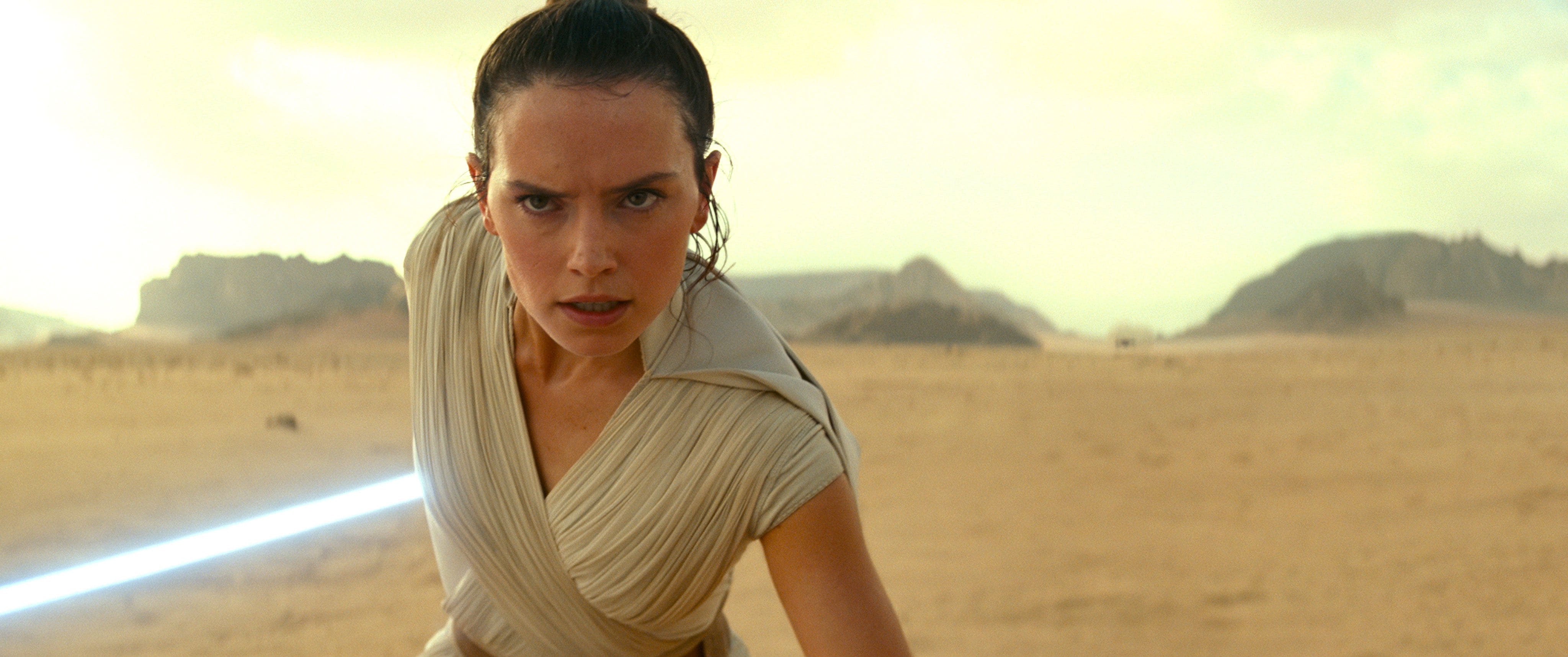 "Disney over-the-top: Bob Iger bets the company (and Hollywood's future) and streaming" via Natalie Jarvey of the Hollywood Reporter — Over the past two years, Iger has been singularly focused on reorienting The Walt Disney Company for its streaming future. He's invested $2.6 billion to acquire the necessary technology, shuffled his executive ranks to create a new direct-to-consumer division, forgone $150 million in annual income by ending the studio's output deal with Netflix and even spent $71.3 billion for the 21st Century Fox assets to beef up Disney's production capabilities and content library. Though it's a risky bet for a company that most recently generated $6.7 billion in quarterly revenue from its legacy television business, Iger argues that it would have been a bigger risk to sit back and do nothing as customers ditch cable for streaming options.
— HAPPY BIRTHDAY —
Best wishes to our friend, Rep. Kristin Jacobs, as well as former state Sen. Ellyn Bogdanoff, Mark Hollis, Madeline Rose, Orange County Tax Collector Scott Randolph, and Ray Seaman of Progress Florida.
___
Sunburn is authored and assembled by Peter Schorsch, Phil Ammann, Jim Rosica, and Drew Wilson.