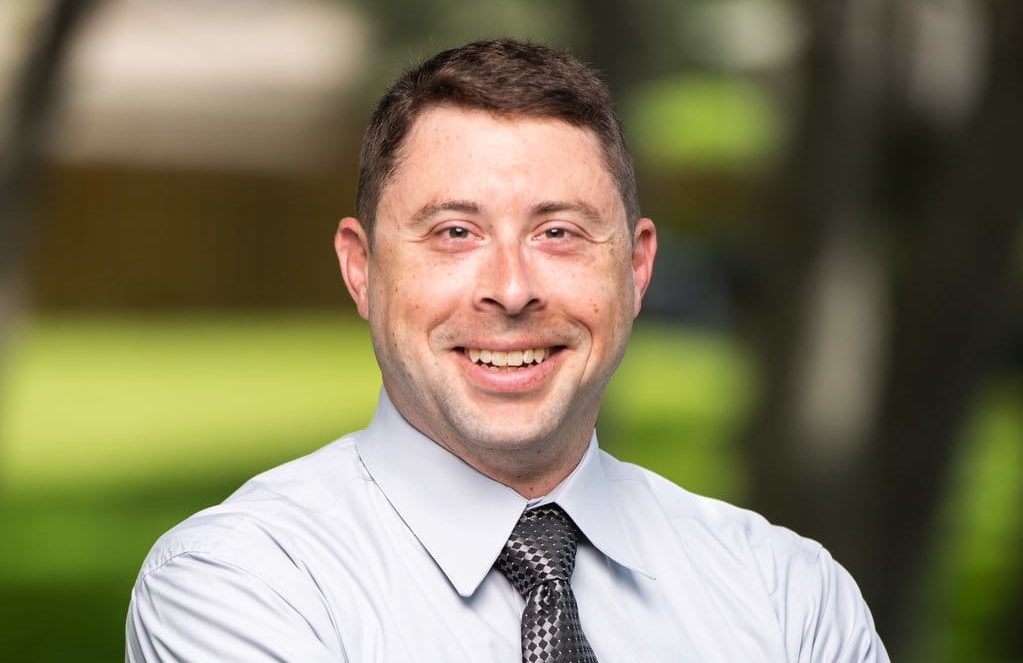 He raised more than $35,000 more than his opponent.
Rep. Adam Hattersley raised $115,000 during the third quarter report period for his Congressional campaign.
That quarter covers July through September. Hattersley didn't enter the race until the end of July.
Hattersley's earnings came from more than 1,800 individual contributions. None of his funding came from corporate political action committees.
Hattersley is running for Congressional District 15, which represents eastern Hillsborough County. He faces fellow Democrat Alan Cohn in the 2020 primary. The winner will take on incumbent Ross Spano.
Spano has not announced his third quarter earnings, which are due by the end of Tuesday, but his second quarter numbers weren't great. At the end of June, Spano had raised less money than his campaign owed. In an email pertaining to third quarter financials, Spano's campaign said the reports would represent a pay down of debt, which would result in a low campaign balance, but did not offer specific numbers other than to say the campaign had raised $500,000 since the beginning of the year.
Cohn announced his third quarter earnings Monday. He raised nearly $73,000. He joined the race nearly six weeks later than Hattersley. Like his primary opponent, Cohn also did not raise any funds from corporate PACs.
Cohn and Hattersley are nearly even in cash-on-hand. Hattersley has about $70,000 left to spend and Cohn has more than $66,000.
Hattersley also announced Tuesday a new endorsement from St. Petersburg Mayor Rick Kriseman.
"We need a new generation of leadership in Washington and Adam Hattersley is the best choice for the people of Florida's 15th congressional district," Kriseman said. "He's serving Tampa Bay honorably in the Florida Legislature after winning a tough election and flipping Ross Spano's state house seat from red to blue. We could use a lot fewer self-serving politicians in Washington and a lot more small business owners and veterans like Adam."
Kriseman is the 20th elected official to back Hattersley.
"I'm honored to have the support of a leader like Mayor Rick Kriseman and look forward to partnering with him to support veterans and small businesses throughout the Tampa Bay area," Hattersley said. "We're building a grassroots campaign to replace self-serving politicians like Ross Spano with leaders who will serve with honor and integrity and our campaign is gaining steam every day. I won't go to Washington to serve the wealthy special interests and that's why I'm not taking any corporate PAC money in my campaign."
Other Hattersley supporters include:
— Hillsborough County Commissioner Pat Kemp
— Hillsborough County Commissioner Kimberly Overman
— Hillsborough County Commissioner Mariella Smith 
— Tampa City Council member Joseph Citro
— Tampa City Council member Guido Maniscalco
— Tampa City Council Chair Luis Viera  
— State Rep. Ben Diamond
— State Rep. Jennifer Webb
— State Rep. Javier Fernandez
— State Rep. Carlos Guillermo Smith
— State Rep. Diane Hart 
— State Rep. Fentrice Driskell 
— State Rep. Susan Valdes 
— State Rep. Wengay Newton 
— House Democratic Leader Rep. Kionne McGhee
— House Democratic Leader-Designate Rep. Evan Jenne
— State Sen. Janet Cruz 
— Former Circuit Judge Bob Doyel
— Former State Rep. Sean Shaw