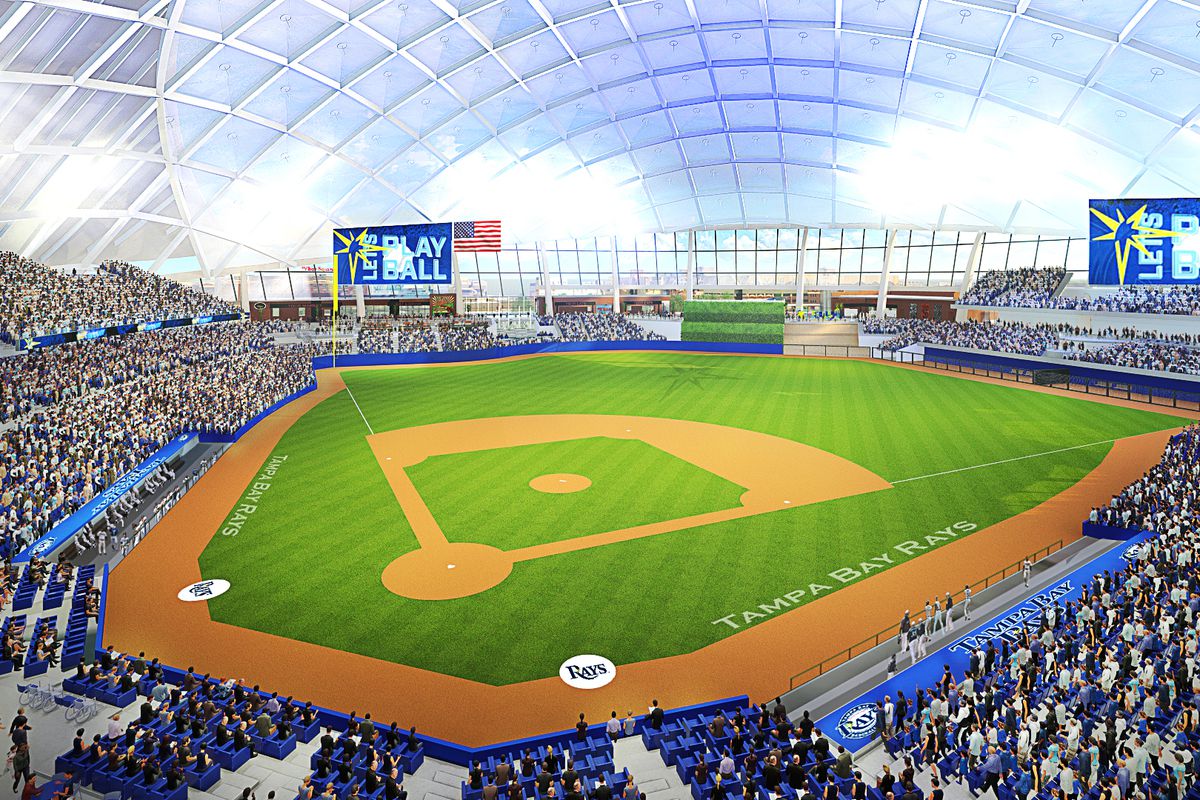 Supporters think a deal is still possible.
The lobbying firm representing a citizen group advocating for the Tampa Bay Rays to move to Tampa did not renew its registration with the state this month, according to records.
Shumaker Advisors Florida had been representing Tampa Bay Rays 2020, but let its registration expire Oct. 4. According to Ron Christaldi, the co-founder of the group, that's because there aren't any current lobbying needs for the organization, which is not affiliated with the Major League Baseball team.
"We never were really doing anything in Tallahassee," Christaldi said.
He said the original lobbyist registration was filed out of "an abundance of caution" when the group first launched with the goal of helping earn support for a new Tampa stadium.
But negotiations later failed when the Memorandum of Understanding between the city of St. Petersburg and the Tampa Bay Rays expired before a deal was reached for a proposed stadium in Ybor City.
That does not mean Christaldi and his group are giving up, however.
Christaldi, along with businessman Chuck Sykes, co-founded Tampa Bay Rays 2020 last year. The idea was to compile meaningful community support from residents and businesses to show the team there was enough support in the Tampa Bay area to support home game attendance at a Tampa stadium, something the team has long failed to achieve at Tropicana Field in St. Pete.
While plans fizzled to move the team across the bay, Tampa officials are still holding out hope. Mayor Jane Castor recently said she wants to reopen negotiations and Hillsborough County Ken Hagan, who has backed moving the team for years and led negotiation efforts, still thinks it can happen.
That begs the question — is there still a future for the Rays in Tampa?
"I have always believed that we would get back to talking about Rays baseball in Tampa and maybe even Ybor City in the spot we were looking at before," Christaldi said. "That spot was not flawed. From a business perspective, that spot was probably optimal."
It's central to communities throughout the region giving plenty of fans access to games within a 30-minute drive. The Ybor spot is also nearer Tampa's downtown businesses who would serve as a potential season ticket-holding base for the team and its attendance. Corporate ticketing has been a struggle in St. Pete.
"The failure before really, in my strong opinion, had zero to do with that location. It was about the breakdown of the financing," Christaldi said.
The Rays were seeking an $892 million stadium that would have included a retractable roof and several amenities Tropicana Field lacks. But financing in Hillsborough County was complicated. Pinellas County has access to bed tax dollars that could have helped the Rays fund a new stadium on that side of the bay. But Tampa and Hillsborough had to get far more creative, ultimately offering up a financing plan that would have leveraged private dollars.
Hillsborough voters simply did not have the appetite for publicly funding a stadium.
But Christaldi thinks there's still hope.
He wouldn't go into specifics, but there is potential for Community Redevelopment dollars to fund some of a stadium. Private investments could still be considered. Whatever the opportunities are though would likely have to flex some serious creativity.
"I think Castor's renewed call for discussions and [St. Pete Mayor Rick] Kriseman's continued regional focus say this can happen," Christaldi said. "And once those discussions resume, I think things could move in earnest."
The time is ticking. The Rays have a contract to play at Tropicana Field through the 2027 season. Under the previous Ybor City stadium plan, a stadium would have been ready for games in 2023. Supporters of that have already lost a year.