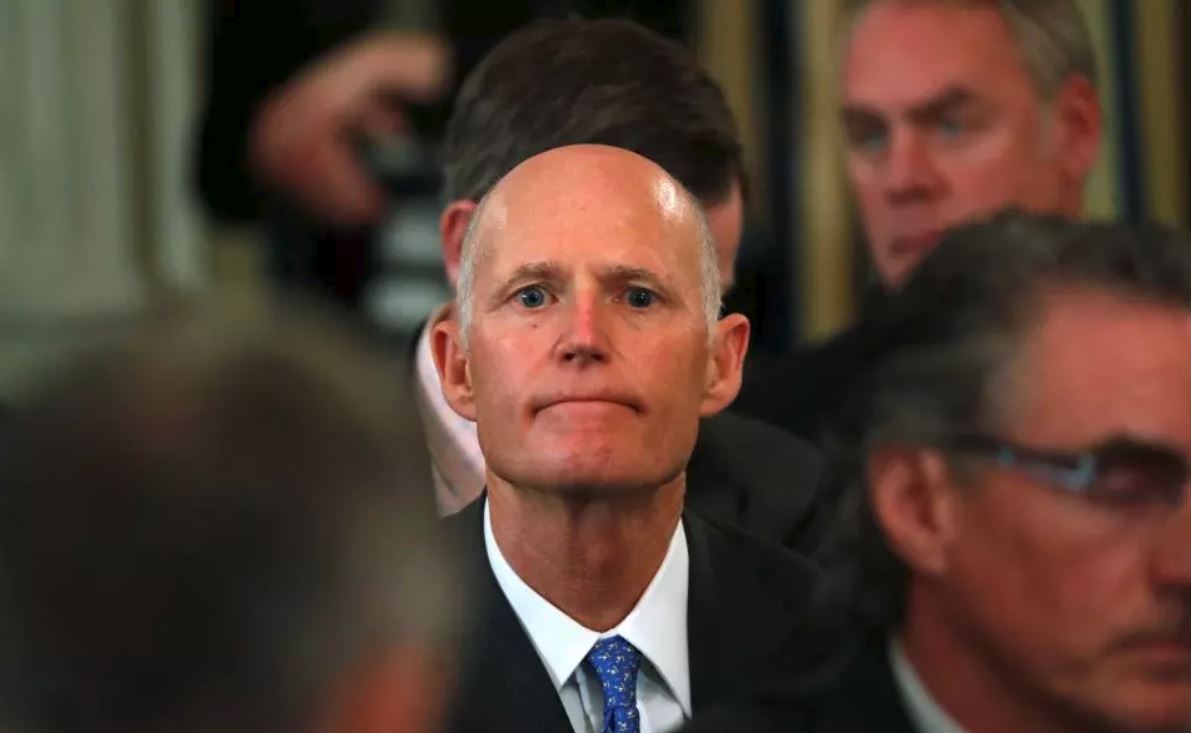 Troll is not a good look for Florida's former Governor.
Um, Sen. Rick Scott? Oh, honorable one?
You might want to think twice, three times, or maybe a hundred before going ahead with another juvenile stunt like the one you just pulled. Troll is not a good look for you, not when everyone examines the big picture.
Florida's former Governor and current junior U.S. Senator sent letters to the Governors of six states, "outlining his concerns about rising debt in their states, and the actions he took as Governor to turn around Florida's economy."
That's how his office phrased it in a news release.
I'm sure the Governors of Illinois, Massachusetts, Hawaii, Delaware, Connecticut, and New Jersey were thrilled to learn of Scott's concern and paid rapt attention. Coincidentally, or maybe not, they are all Democrats save one.
Take the blueprint he provided to New Jersey Gov. Phil Murphy, who no doubt gave it due attention before asking, "Who is Rick Scott?"
"When I was elected Governor of Florida in 2010, our state faced enormous challenges: rising rates of unemployment, growing state debt, thousands of burdensome regulations stifling our small businesses, and taxes increased by more than $2 billion in the previous four years before I took office," Scott wrote.
"In two terms as Governor, we turned Florida from a state in financial free fall to the best state to live, work, and raise a family."
What else did Gov. Scott accomplish in his two terms as Florida's top pol, besides turning us into the Wawa capital of the world?
Well, he gutted environmental regulations, and his Department of Environmental Protection couldn't utter the words "climate change."
It might be a coincidence that two major toxic algae blooms occurred on Scott's watch. Or, it might not.
There were major red tide outbreaks that might have been avoided. Alas, Scott slashed the budgets of five regional water management districts that watch that stuff.
He eliminated the growth management agency because those guys get in the way of runaway sprawl. If it's green, pave it over, because that's how we deal with Florida's explosive growth.
Florida still has one of the highest rates of people without health insurance.
And while it is true that Florida's unemployment rate dropped significantly on Scott's watch, wages didn't keep up. When he left office, the state ranked 39th in household income figures from the U.S. Census Bureau's 2017 American Community Survey.
Florida's median household income is a little over $52,000. That's one of the lowest in the country and far below the nation's median of about $60,000. Florida's poverty rate is 15.5% or about one out of every six residents.
Each state is different, with diverse needs. It's easy for Scott to take a potshot at those other states, but he never had to run them. He doesn't know what challenges those Governors face. He doesn't know what their citizens need or prioritize.
Scott doesn't need to be throwing stones. I mean, one of those Governors might just throw a jar of green algae goo back at him. That stuff smells bad, too.