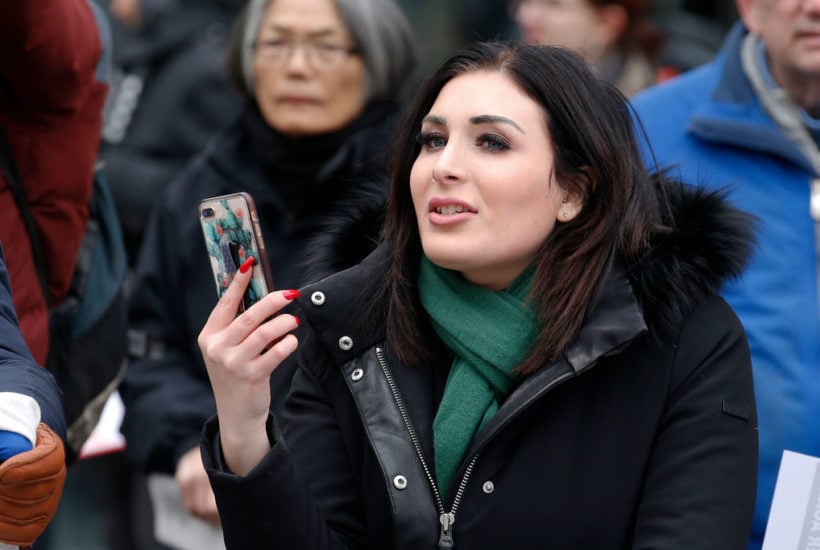 Loomer kicked off her campaign in August.
Republican congressional candidate and right-wing rabble-rouser Laura Loomer says she has raised $154,000 for her run in Florida's 21st Congressional District.
Loomer kicked off her campaign to challenge incumbent Democratic U.S. Rep. Lois Frankel in August.
The third-quarter reports, due to the FEC Tuesday, detail financial activity through Sept. 30. That means Loomer raised that money in a little under two months.
That makes what was always an uphill battle for Loomer appear even more challenging.
By comparison, fellow Republican Maria Elvira Salazar raised $500,000 for her campaign in Florida's 27th Congressional District. Salazar announced her run just three days before Loomer.
Moreover, CD 21 is heavily Democratic.
Frankel won reelection in 2016 by more than 25 percentage points and ran unopposed in 2018. Frankel's fundraising numbers have not yet been posted.
Loomer came to prominence over social media after carrying out several attention-grabbing stunts, and was banned from Twitter after calling Minnesota U.S. Rep. Ilhan Omar "anti-Jewish."
Loomer also appeared at a January Hallandale Beach City Commission meeting, where she was seen embracing Commissioner Anabelle Lima-Taub. The appearance was shortly after Lima-Taub claimed Michigan U.S. Rep. Rashida Tlaib, a Muslim, might "blow up Capitol Hill."