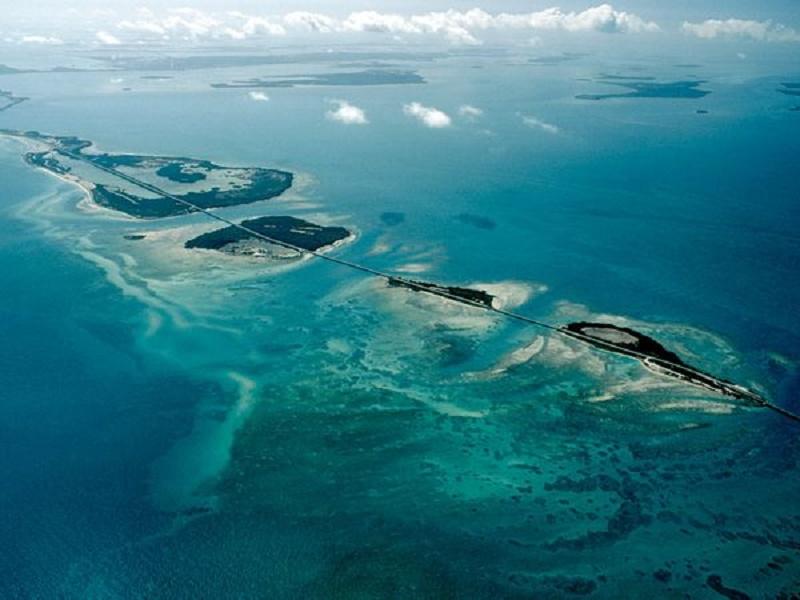 The problem could spell trouble for the region's ecosystem.
House members received a dire update Wednesday regarding the Stony Coral Tissue Loss Disease outbreak spreading across Florida's Southeast coast and into the Keys and beyond.
The House Agriculture & Natural Resources Appropriations Subcommittee heard testimony on the issue Wednesday morning from a representative of the Department of Environmental Protection.
Joanna Walczak, who works as the Southeast Regional Administrator for the DEP's Office of Resilience and Coastal Protection, emphasized the severity of the problem to the panel.
"Most coral diseases last only a couple of months, maybe to a year," Walczak said.
"This has been going on for about five years."
She said the disease is impacting portions covering 270 miles of a 330-mile-long reef track.
The DEP has added details in summary of the problem, noting that "20+ of approximately 45 species of Florida's reef-building corals have been affected. This includes five species listed pursuant to the Endangered Species Act."
Further, "Once a coral begins to lose living tissue, observations show that the colony will die within weeks to months." And that spells trouble for the region's ecosystem.
Pegging down the precise source of the disease has been difficult, however. Without a clear indication of the source of the problem, it's been difficult to stem the spread among the region's reefs.
Walczak said the DEP allotted $2.6 million in recurring funding in 2019-20 to address the issue, and added another $1.4 million in non-recurring funds.
But she emphasized the need for additional recurring money to continue to tackle the problem.
"Through our leadership and through the direction of our partners, we're focusing that money on those intervention actions," Walczak said.
"So that's getting literally bodies in the water to treat these lesions on some of these priority corals, to make sure that we have living coral maintained in the system."
But she argued her office needs to move beyond just performing triage on affected reefs and increase focus on re-population. She highlighted some portions of the reefs which appear to be surviving the outbreak.
"The next step, and the big focus that we're moving into, is figuring out where those are and how we can make sure to harness the genetic material that those survivors have because those are now our champions," Walczak added.
"Part of this, though, is we are lacking land-based infrastructure. We need a whole network of land-based infrastructure to be able to grow out these baby coral on the land before they're ready to be put in the water."
The National Oceanic and Atmospheric Administration has identified debris as well as certain chemicals in sunscreen as potential contributors to the problem.
"Make sure to pack out your trash: marine debris can hurt marine life and impact habitats," the organization explains.
"Using reef-friendly sunscreens that do not contain oxybenzone and avobenzone can also help. These compounds are lethal to coral reproduction even in very small amounts, so check your sunscreen's ingredients list to make sure you're not bringing toxins into the coral reef environment."
To that end, Sen. Linda Stewart has introduced a bill (SB 318) banning the sale of sunscreens containing oxybenzone or octinoxate.
"My proposal does not discourage the use of sunscreen," Stewart said in a statement Wednesday..
"I agree with doctors about the short- and long-term benefits of wearing sunscreen and encourage everyone to do so. My bill would simply require sunscreen available over-the-counter in Florida to be free of oxybenzone and octinoxate, two chemicals which research has shown contribute to the bleaching of coral reefs, lead to deformities in fish and other aquatic life, and threaten the general health of our oceans."
Walczak also pointed to one theory which argued that beyond treating the disease itself, there is a need to improve the quality of Florida's water systems, which may also be affecting recovery.
"One of the anecdotal reports that we had from our advisers the other day was that when they bring in diseased corals to the laboratory and put them in clean water, they can heal themselves," Walczak recounted.
"That tells me that there's something inhibiting their recovery in the water, and it's not just the pathogen. So the next step is to try to figure that out. Is is nitrogen? Is it phosphorus? Is it nutrients? Is it something else?"
While Walczak said she would look to learn from other regions to identify best practices on what could help address the long-simmering issue, she said that may not be of much help in this case.
"No one has ever seen a coral disease outbreak this bad before," Walczak said.
"This is unprecedented globally."