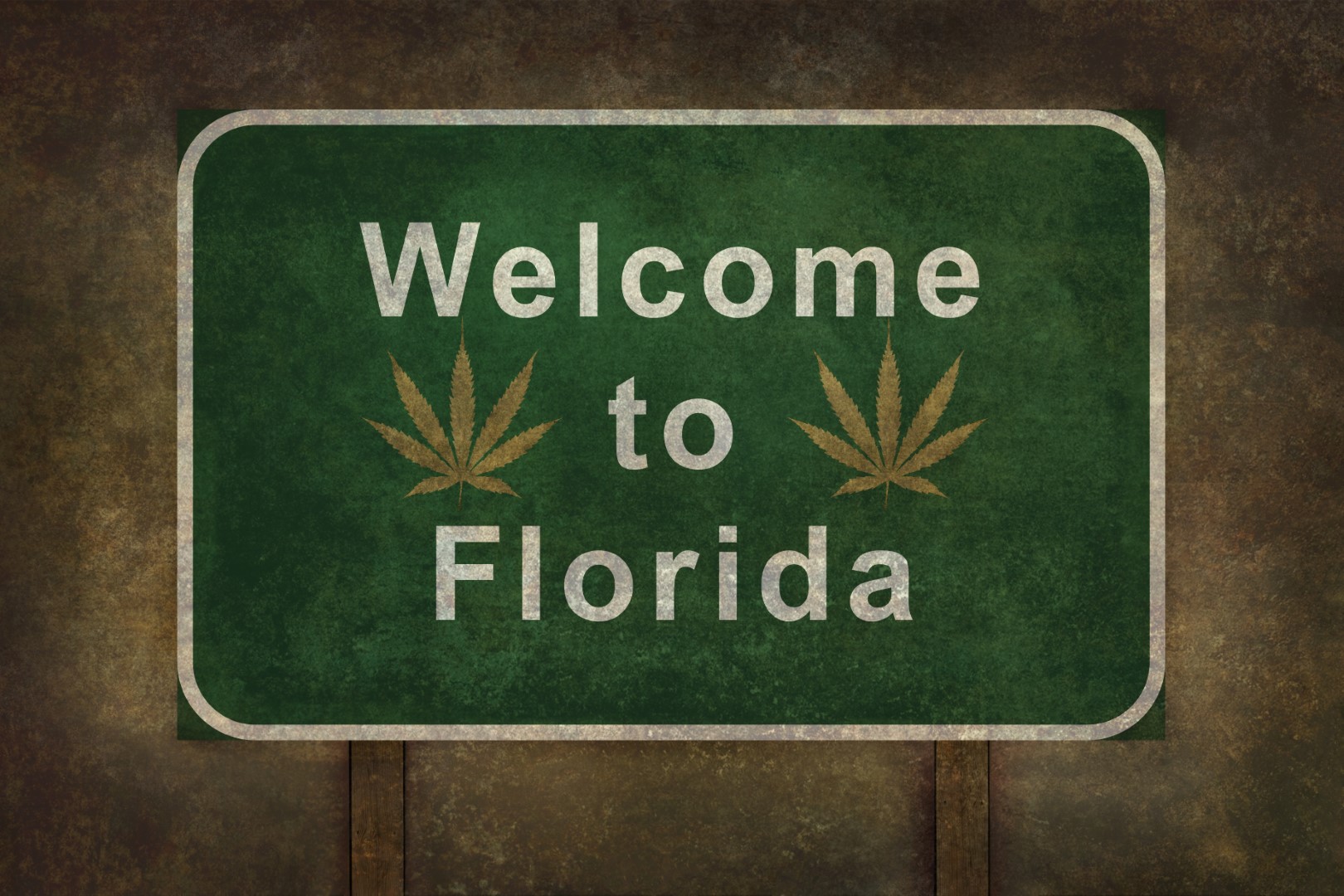 Cannabis changes are coming, and the House is getting ready.
With two citizen initiatives in play that could legalize marijuana in 2020, a second House panel in as many days contemplated cannabis Wednesday.
The House Health Quality Subcommittee heard from a subject matter expert familiar with Colorado's rollout of marijuana legalization.
Andrew Freedman, former Colorado Director of Marijuana Coordination (or "cannabis czar") and current cannabis consultant, was one of them.
The subtext to his remarks: it's not a matter of if, but when, cannabis is legalized for adults in Florida.
Freedman noted that Colorado is the most "mature" market, and drew on that data over the last six years.
Developments include "flatlined youth use over the period of legalization," an assertion contrary to that made by some who say youth use spikes after adult-use legalization.
Adult use, as the market matured, saw more 18-34 year olds using cannabis over time. Just after legalization, those 65 and over reported higher use.
The most concerning trend, said Freedman, is an increase to habitual use, such as 25 to 30 times a month.
Poison control calls, hospitalizations, and fatal accidents are up; per Freedman, that's a function of how cannabis is now being tracked in a different way in the wake of legalization.
On the positive side, tax revenue: Colorado brought in $266 million in the most recent year, a number depressed by patients still in the tax-free medical system.
Over the last six years, Colorado's medical registry has decreased by 24 percent.
"The most negative feedback we got about legalized cannabis is where did all the money go," Freedman said, urging lawmakers to expect a "percentage increase in your total budget."
Freedman also discussed vertical versus horizontal organization. Florida is vertically integrated; the main issue created by that structure, he said, is a lack of social equity because of the expensive buy-in.
Freedman also defended vaping, saying a "well-regulated vape pen" is a safer bet than a "bong hit." Florida's medical program includes vape products.
Highly-concentrated shatter, also medically legal, was more problematic for Freedman.
Prices, meanwhile, would drop "pretty dramatically" post legalization, with "economies of scale" moving marijuana from being a "custom good" to a "commodity."
"There are suggestions that it could drop to 1/1000 of its current price," Freedman said, suggesting a state-mandated "price floor" to avoid "collapse."
Panelists had questions. Rep. Jennifer Sullivan, a Eustis Republican, wondered if cannabis use drove the use of other illegal drugs. Studies, said Freedman, are "noisy" and "messy" and all over the place.
Sullivan also probed Freedman about cannabis use to treat "mental health" issues, in light of her belief that counseling would be better for patients.
"You've mentioned the tourists jumping off the roof," Sullivan added. "Has suicide increased?"
He asserted that question was "almost impossible to answer."
The "staggering number" of fatal car crashes in Colorado, meanwhile, concerned Rep. Clay Yarborough.
The citizen's initiatives that are in play for legalization:
Sensible Florida, which would allow homegrows, likely has the less viable of the two plausible amendments that could make the 2020 ballot. It has just under 100,000 of the required 766,200 signatures to make the ballot.
Make It Legal Florida, which would legalize adult use marijuana but would use extant vertically integrated medical marijuana treatment centers for distribution, has raised $1.5 million already, with Surterra and Med Men the big backers. It has just 5,000 verified signatures, but given the budget, that number will increase quickly.
The more cash-strapped Sensible Florida has raised just under $200,000, and has under $40,000 on hand.
The panel moved from the still-theoretical world of legalized adult-use cannabis to the state's medical marijuana program, with a review of physician certifications.
Claudia Kemp, the Executive Director of the Florida Board of Medicine, noted that 1,043 doctors issued 170,379 active certifications. Of those patients, 3.5 percent have four or more active certifications.
Thirty-eight doctors issued 1,000 or more recommendations, Kemp said, with nearly half of all recommendations written by 3.6 percent of patients.
"If you're a physician," Rep. Carlos G. Smith said, "you're making a business decision to recommend cannabis."
Chronic non-malignant pain and PTSD still lead other categotries of certifications.
Patient access in rural counties: still an issue.
Panel discussion included concern about dosage amounts.
Despite the program having been in place for years, Kemp said there isn't enough data to determine a pattern.
"It's a program that's rather new," Kemp said.
However, if legalization happens next year, that program may become yesterday's news.