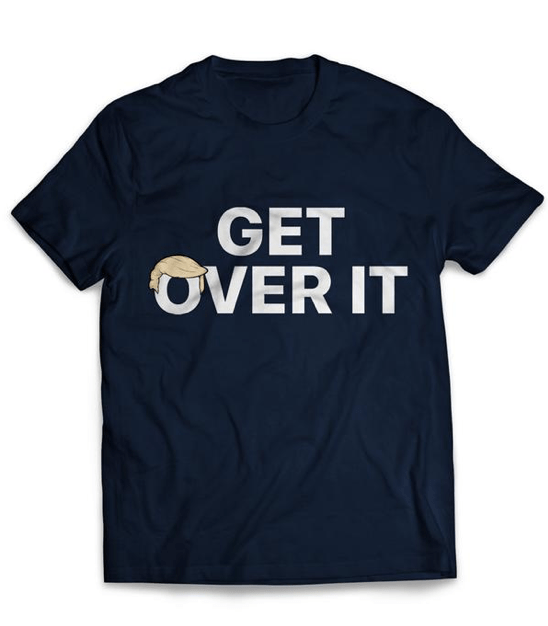 More evidence of the gulf between perspectives on the impeachment inquiry
Queue up the Eagles song, at least until the band sends the campaign a cease-and-desist order.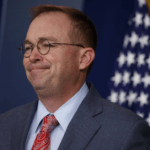 When President Donald Trump's Acting White House Chief of Staff Mick Mulvaney told a press conference Thursday that Trump's decision to hold up military aid to Ukraine was linked to his demand that Kyiv investigate the Democratic National Committee, he punctuated his declaration that politics are involved with a line intended to belittle the media's interest:
"Get over it!"
Trump's campaign started printing T-shirts.
The different reactions may be the latest evidence of the wide gulf between the perspectives playing out regarding the Democrats' impeachment inquiry into Trump's dealings with Ukraine and other issues.
While Democrats are seizing every opportunity to declare the seriousness of the inquiry, Trump, his campaign and its supporters are seizing every opportunity to call it political theater.
The Eagles song Get Over It, written by Don Henley and Glenn Frey and included on the 1994 "Hell Freezes Over" album, was the band's last top-40 hit:
"I turn on the tube and what do I see
"A whole lotta people cryin' 'Don't blame me'
"They point their crooked little fingers at everybody else
"Spend all their time feelin' sorry for themselves
Victim of this, victim of that
"Your momma's too thin; your daddy's too fat
"Get over it."
The Donald J. Trump for President campaign is now selling "Get Over It" T-shirts for $30 apiece.
"Life isn't a movie and there are real issues facing Americans today that Washington politicians are not addressing because they're obsessed with theatrical witch hunts against their political rivals. The President has been fully transparent and it's time for Democrats to get over it," Trump campaign manager Brad Parscale stated in a news release.
U.S. Rep. Adam Schiff, the California Democrat who chairs the Intelligence Committee leading the impeachment probe, said, "I think Mr. Mulvaney's acknowledgment means that things have gone from very, very bad to much, much worse."