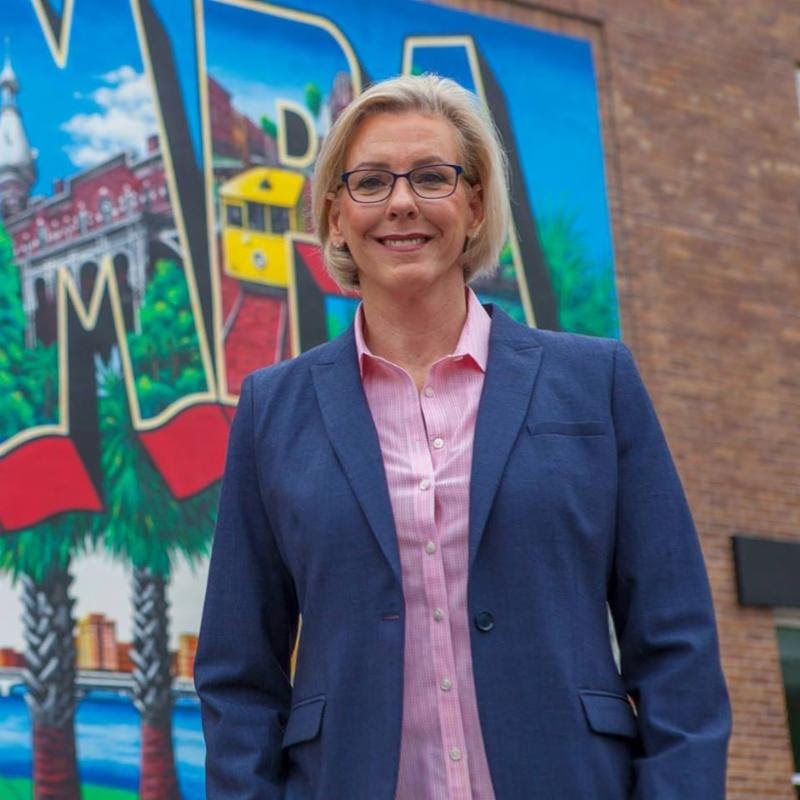 Castor is hosting a networking event to help make connections.
In another effort to boost local and small businesses, Tampa Mayor Jane Castor is launching an Intersection of Innovation event that connects entrepreneurs and the city's startup community with city of Tampa leaders to build local business opportunities.
"Our entrepreneurial ecosystem is growing by leaps and bounds," Castor said. "That's why we're looking to foster these innovators to work in tandem with city staff to create tangible solutions for current and future needs for Tampa's growing population. We're attracting the best and the brightest from around the globe, now it's time to put that talent into action for our residents."
The event takes place Tuesday from 3-5 p.m. at the Tampa Hillsborough Expressway Authority Board Room located at 1104 E. Twiggs St.
Participants include Castor, Embarc Collective's Lakshmi Shenoy, Linda Olson from Tampa Bay Wave, Brian Kornfeld of Synapse and Vik Bhide with the city of Tampa.
Castor has been hosting a series of events within Tampa communities to provide opportunities for local businesses to survive, thrive and grow. That includes Castor's Bridges to Business tours. The "vendor certification tour" includes staff from the city's Purchasing Department and Minority and Small Business Development Office. The goal is to meet entrepreneurs in the communities they serve in order to connect them to information about opportunities to earn city contracts, which could be a boost for local business owners.
Building small businesses locally was part of Castor's campaign platform and included in her transition planning and subsequent targeted areas.
The idea is not only to increase success for local businesses, it's to foster a strong economy whose effects will spill over into other areas like increasing access to living wage jobs.
Earlier this year Castor also added LGBT-owned businesses as a specified class within the city's procurement process. The LGBT-owned business category builds on those that already exist for women and minority-owned businesses.
Having one of those classifications does not guarantee a contract, but the city is vowing to provide a portion of its contracts to those with one of the classifications. In 2017, 15 percent of the city's $122 million in contracts went to minority or women-owned businesses. The 2018 report is not yet complete.
That program also allows the city to track contracts with LGBT-owned businesses to determine whether more outreach is needed to give those businesses access.