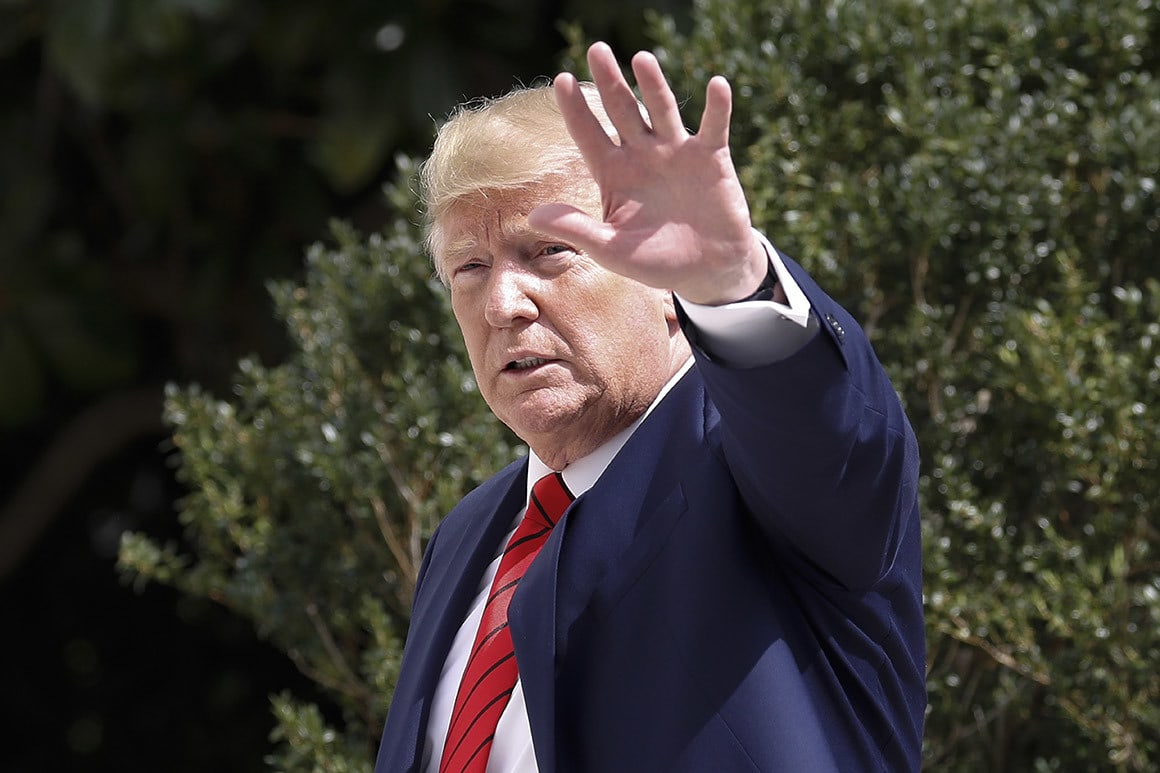 The RNC has set up a national campaign pushing back against impeachment efforts.
Supporters of President Donald Trump gathered in Palm Beach County Sunday speaking out against Democrats' efforts to launch an impeachment inquiry into Trump's behavior.
Democrats have raised legal and ethical questions surrounding Trump's push for the Ukrainian government to investigate former Vice President Joe Biden and his son. But supporters of the President, unsurprisingly, have continued to frame impeachment as a waste of time and a distraction.
That push has led the Republican National Committee to start the national "Stop the Madness" campaign, which is designed to pressure Democrats in swing House districts to drop their calls for impeachment.
Danielle Alvarez, a spokesperson for the Trump Victory, attempted to tie the anti-impeachment sentiment to Floridians at large.
"Florida voters have had enough of Democrats' impeachment witch hunt," Alvarez said.
"Instead of focusing on what they were elected to do, House Democrats are continuing their impeachment charade through a series of closed door hearings. Floridians deserve transparency and Democrats — like Reps. Charlie Crist, Stephanie Murphy, Donna Shalala and Debbie Mucarsel-Powell — will be held accountable by Florida voters in 2020."
Yet, there has been a sharp increase in those Americans who support impeaching the President since late September. As of this posting, an aggregate of available polling by FiveThirtyEight shows 49 percent in support and 44 percent against. A month ago, just 40 percent supported impeachment with more than 50 percent opposed.
Biden is currently running to challenge Trump for the presidency in 2020. Trump argues Hunter Biden's business dealings in the Ukraine are the source of potential corruption and that former Vice President Biden interfered with a Ukrainian investigation into Hunter.
Thus far, those allegations by Trump have been repeatedly debunked.
Hunter Biden did recently give an interview in which he rejected doing anything unethical in Ukraine, but said his decision to join the board of a Ukrainian gas company may have been a mistake due to optics.
He also promised he would not work for foreign companies should his father defeat Trump and win the presidency.
While Democrats have framed Trump's calls to involve a foreign government in the investigation of a political rival, Republican U.S. Rep. Francis Rooney also raised concerns over the weekend.
Rooney said he's open to looking into the issue further, though did not formally endorse the impeachment inquiry. A day later, Rooney announced he would not be seeking reelection.