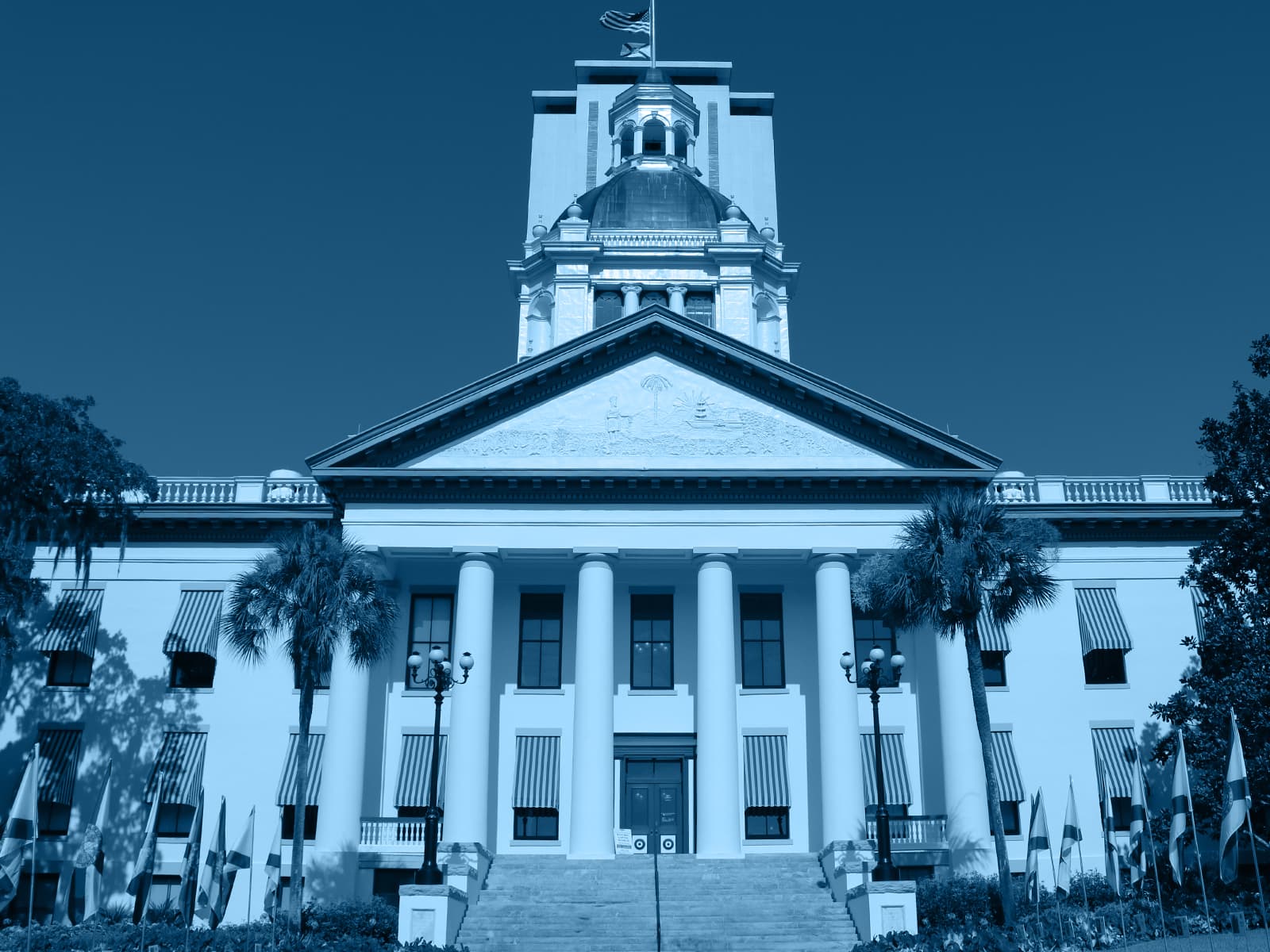 It's all about three things: jobs, jobs and jobs.
Jobs, jobs, jobs
Florida's unemployment rate went down a notch last month.
After adding an estimated 215,000 private-sector jobs over the year, the jobless rate dropped a tenth of a point to 3.2 percent last month.
The new figure continues the trend of Florida outpacing the national average, which sits at a 50-year low of 3.5 percent.
Florida's unemployment rate also stacks up favorably to other large states — California's unemployment rate is 4 percent, Texas' is 3.4 percent, and New York's is 4.2 percent.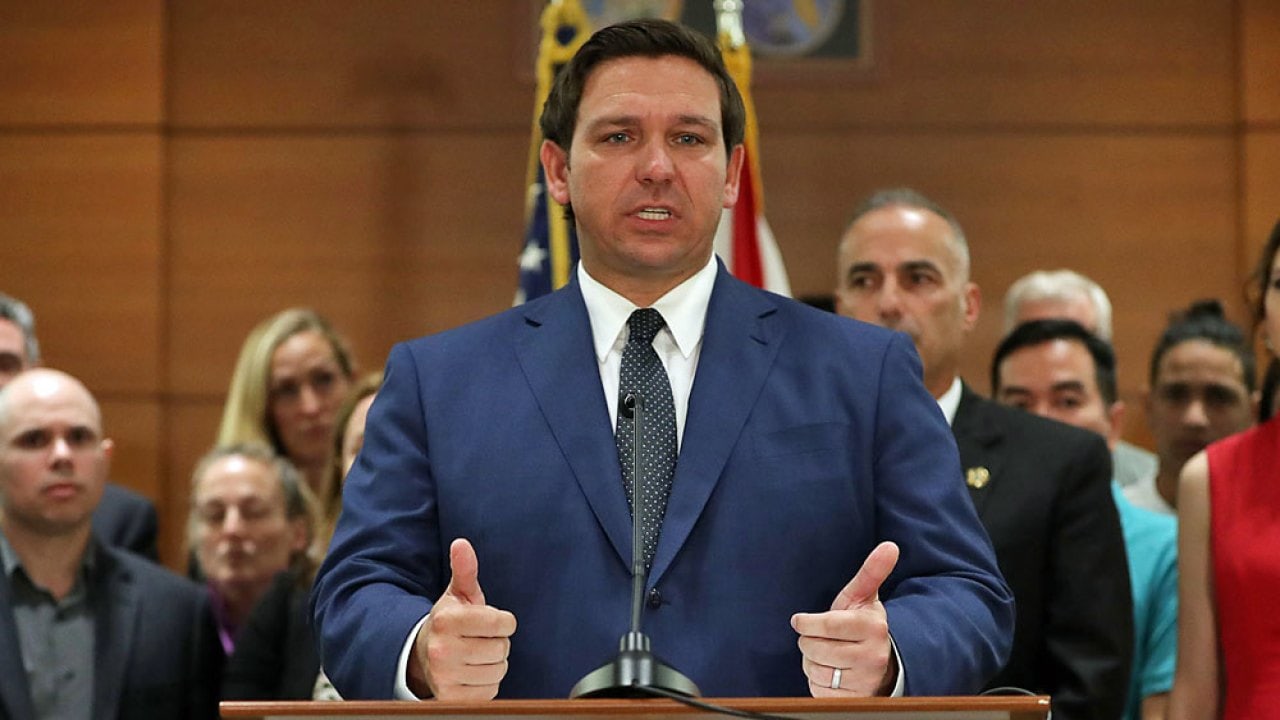 "I can't say it enough, Florida's business-friendly environment continues to attract investment and growth," Gov. Ron DeSantis said. "Prioritizing investments in innovation and talent development while keeping taxes low will continue to advance and diversify Florida's economy."
The Governor's office highlighted job gains by industry and region.
The education and health services field contributed nearly 60,000 jobs over the past year, followed by professional and business services at almost 50,000. Meanwhile, Fort Lauderdale, Fort Myers, Jacksonville, Orlando, Pensacola and Tampa all boast sub-3 percent unemployment rates.
Tampa and Orlando also lead the way in "job demand," especially for high-skill, high-wage STEM jobs. The two cities have a combined 33,000 openings for those high-paying jobs.
Additional reasons for celebration: Florida's annual private-sector job growth rate of 2.8 percent continues to outpace the national rate of 1.6 percent, and the state's labor force continued to grow with 154,000 entering the labor force over the past year — a growth rate of 1.5 percent.
"Gov. DeSantis' commitment to growing a solid and resilient Florida economy is outstanding," said Florida Department of Economic Opportunity Executive Director Ken Lawson.
"Each new job created is more than a data figure; it is a real opportunity for a Floridian to do meaningful work, pay their bills, and live a better life. We are committed to making smart strategic investments in Florida communities to ensure we are fueling economic growth for all Floridians."
___
Coming up, the usual assortment of tidbits, leftovers and not-ready-for-prime-time moments by Peter Schorsch, Drew Wilson and the staff of Florida Politics.
But first, the "Takeaway 5" — the Top 5 stories from the week that was:
Take 5
Ron DeSantis and the Russians — Gov. DeSantis spent much of the week facing questions over how two Ukrainian businessmen tied to President Donald Trump's personal attorney Rudy Giuliani ended up at his victory party. DeSantis was among Florida Republicans receiving contributions from Lev Parnas and Igor Fruman, both since arrested on campaign-finance charges involving the pro-Trump super PAC America First Action. As photos emerged of the duo close to DeSantis, the Governor said he was unaware of the alleged illegal activities and that the two appeared "legitimate." "I knew Parnas. I didn't know the other guy as much," DeSantis said in Jupiter. " … It was just like any other donor. Nothing more than that."
New designate for president — Sen. Wilton Simpson, a Trilby Republican, was officially designated as the next Senate President, presuming Republicans hold the chamber in 2020. Soon after an opening prayer from a Baptist preacher and a national anthem crooned by the Bellamy Brothers, and a slew of introductions, a designation event began with two prospective Senate Presidents lauding him in succession. Sen. Travis Hutson, nominating Simpson, noted he was the first farmer to be Senate President. Sen. Kathleen Passidomo, Hutson's competition for President in 2022, seconded Hutson's nomination.
Judicial appointments on 1st DCA — DeSantis appointed conservative Tallahassee lawyers Rachel Nordby and Adam Tanenbaum to openings on the 1st District Court of Appeal, headquartered in the capital. Nordby is a partner in the Shutts & Bowen law firm and a former senior deputy solicitor general under Attorney General Pam Bondi. Tanenbaum, now the general counsel for the Florida House, also has been general counsel for the Department of State, the state's Chief Deputy Solicitor General, and was an assistant federal public defender. Nordby and Tanenbaum were picked from nine finalists out of 26 applications.
Mental Health Chief gets hook — Robert Quam, chief of state mental health treatment facilities, called it quits ahead of an Inspector General Report outlining ethical lapses by the public administrator. The report did not recommend Quam's removal but documented accusations he had gone on an African safari with Richard Frey, general manager of Aramark Healthcare Support Services, a company with state contracts, and that was bidding for another. Quam also allegedly used staff to repair a rental car and brought on personal friend Frank Fela as a consultant for the agency.
Another round at gambling table — House and Senate leadership this week signaled interest in rethinking the state's gambling deals, a shift seen as good news for pari-mutuel operators. "What we need to start doing is looking at what's available to us on the private side of the equation, versus just the compact," Senate President Bill Galvano told the News Service of Florida. But the Legislature and DeSantis' office earlier this year could not reach a deal with the Seminole Tribe. DeSantis refused to sign off on an agreement allowing the tribe to pay $500 million in exchange for the state shutting down pari-mutuels designated player card games. That prompted the tribe to withhold its $19.5 million in payments each month to the state.
DeSantis on water
This week, DeSantis announced proposed legislation for the 2020 Legislative Session that he said would "expedite water quality improvements throughout Florida."
The legislation incorporates recommendations of the Blue-Green Algae Task Force, which he created shortly after taking office to help the Department of Environmental Protection (DEP) in "protecting, conserving and managing the state's natural resources."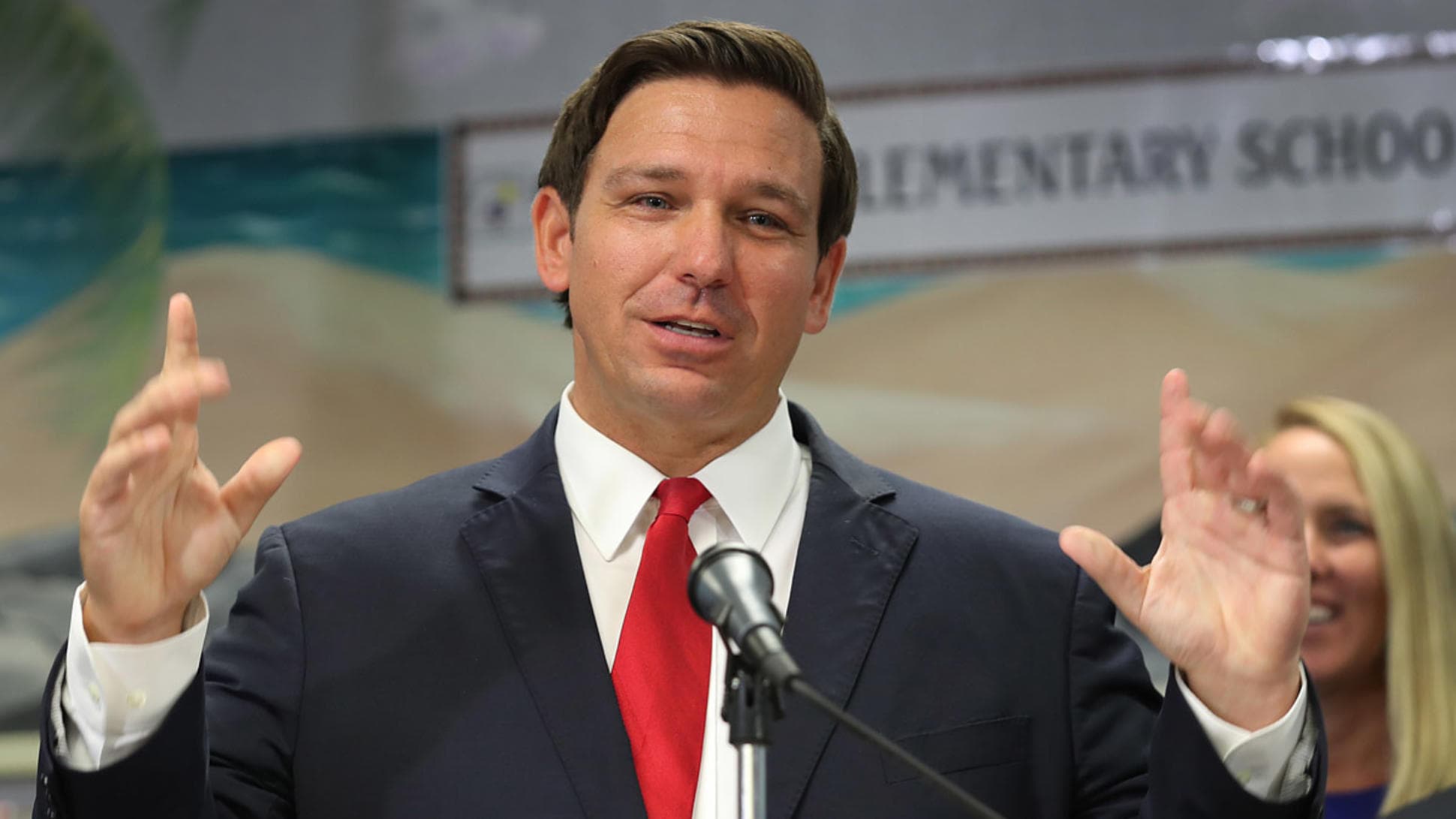 The Governor announced it after a tour of the Loxahatchee River District.
"The health of our state depends on the health and quality of our water," he said. "That is why I am proposing legislation to expedite the improvement of our water quality throughout Florida.
"These comprehensive proposals, recommended by the Blue-Green Algae Task Force, will greatly aid the Department of Environmental Protection in our mission to enhance the quality of our state's most precious natural resource."
New York, New York
DeSantis and Enterprise Florida CEO Jamal Sowell are back from the Big Apple, praising progress made following meetings with banking and airline executives.
The Governor and Sowell took the trip Thursday, holding meetings with several business representatives to push for further economic growth in the Sunshine State.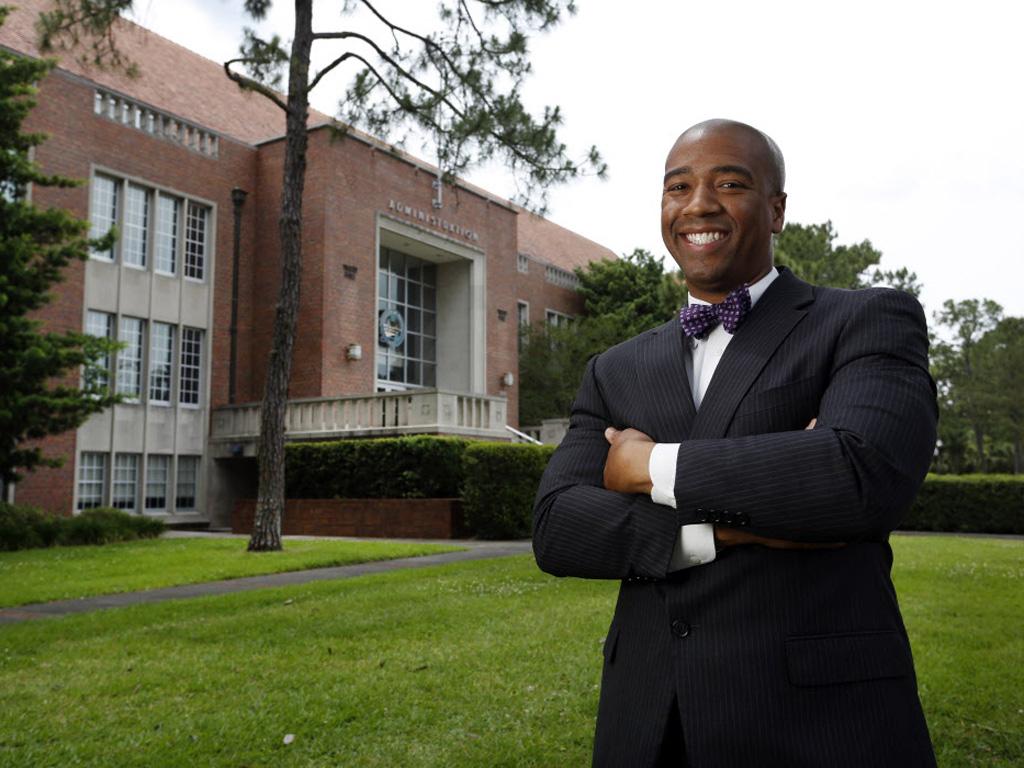 "I want job creators in high-tax states like New York to know that Florida is the best destination for investment and development thanks to our pro-business tax climate, top-rated public university system and talented workforce," DeSantis said.
"I met with aviation and financial services industry leaders in New York to discuss Florida's abundant economic advantages and why our state should be top of mind for future business growth and expansion."
The comments from the Governor came just as the latest unemployment numbers for the state were released Friday. That rate sat at just 3.2 percent, which sits 0.3 percentage points below the national average.
Among the bankers DeSantis and Sowell sat down with were BNY Mellon, FIDUS Partners, Soroban Capital Partners and TrustCo Bank. The pair also met with representatives from JetBlue.
Sowell said the meetings showed the Governor's commitment to growing the economy going forward.
"We will continue to welcome all businesses to Florida and create more opportunities for Floridians to succeed," Sowell added.
Juvenile arrests down
Juvenile arrests have fallen to their lowest level in decades, DeSantis and Department of Juvenile Justice Secretary Simone Marstiller announced.
With another 8 percent drop year-over-year, the stat has fallen by more than a quarter over the past five years and is now at its lowest point since 1975.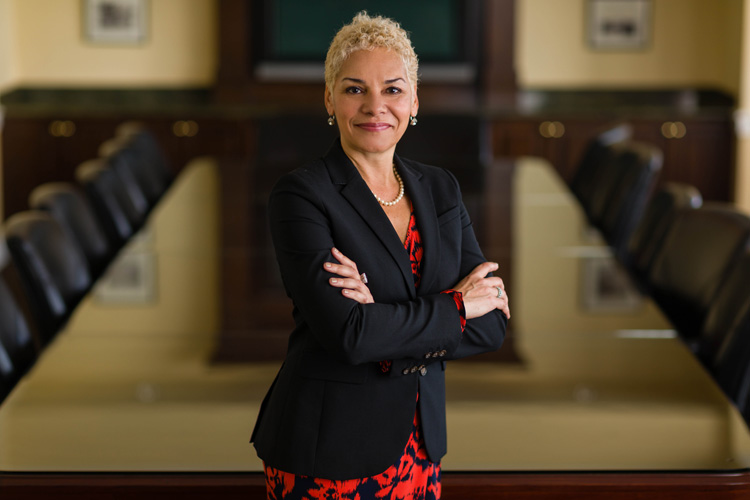 "The continued decline in juvenile arrests demonstrates our dedication to keeping Florida safe and keeping our young people out of the juvenile justice system through effective prevention and early intervention services," DeSantis said.
"We will continue to work with our law enforcement and community partners to uphold public safety and provide the services necessary to ensure all Florida youth are afforded the opportunity to be successful."
Broken down by arrest type, new data shows a 5 percent decrease for felony arrests; 15 percent for murder/manslaughter; 17 percent for burglary arrests; and a 12 percent decrease in auto theft arrests. Misdemeanor offenses also decreased by 12 percent during the last fiscal year.
"This decrease in juvenile arrests is encouraging, and we remain committed to providing the best outcomes for Florida's youth while placing the safety of our communities at the forefront of everything we do," Marstiller said.
Instagram of the week
The week in appointments
Madison County Schools — DeSantis appointed Shirley D. Joseph as the county's Superintendent of Schools. She is appointed to the position vacated by Dr. Karen Pickles. Joseph, of Madison, has been interim superintendent and has served in various roles in K-12 public education, including teacher, instructional coach, principal and district administrator. Joseph received a bachelor's degree in business administration from Florida Atlantic University and a master's degree from Florida A&M University.
Tampa Port Authority — DeSantis appointed William Theodore "Ted" Conner and reappointed Hung Mai and Patrick Allman. Conner, of Tampa, is the senior vice president at Old Republic National Title Insurance Company. He is appointed to a four-year term. Mai, of Tampa, is president and chief executive officer at H.T. Mai, Inc., a civil engineering firm. He is reappointed to a four-year term. Allman, of Tampa, is the general manager at Odyssey Manufacturing Company and served in the Navy as a nuclear power and submarine officer before retiring as a Captain in 2013. He is reappointed to a four-year term. These are subject to confirmation by the state Senate.
Hillsborough County Aviation Authority — DeSantis reappointed Robert Watkins. Watkins, of Tampa, is a certified public accountant and president of Robert Watkins & Company. He has served on the Aviation Authority since 2011 and currently is chair. He is reappointed to a four-year term.
Florida State College at Jacksonville District Board of Trustees — DeSantis appointed Rod Odom and reappointed Laura DiBella. Odom, of Yulee, is a retired CEO at AT&T Southeast. He is appointed to a four-year term. DiBella, of Fernandina Beach, is the port director for Fernandina Ocean Highway and Port Authority. She is reappointed to a four-year term. These are subject to confirmation by the state Senate.
Daytona State College District Board of Trustees —  DeSantis appointed Randall Dye and Robert Lloyd, as well as reappointed Betty Holness. Dye, of Deland, is the owner of Speedway Dodge Inc., and a member of the NASCAR Foundation. He is appointed for a four-year term. Lloyd, of Port Orange, is the executive vice president and general counsel for Brown & Brown Insurance. He is appointed to a four-year term. Holness, of Ormond Beach, is retired, previously serving as community outreach manager for the Volusia County Manager and Commission Chairman. She is reappointed for a four-year term. These are subject to confirmation by the state Senate.
Florida Center for Brain Tumor Research Scientific Advisory Council — Senate President Bill Galvano appointed Dr. Macarena de la Fuente. She is a physician and clinical researcher who specializes in neuro-oncology, specifically brain tumors in adults. Dr. de la Fuente also is an assistant professor at the Sylvester Comprehensive Cancer Center of the University of Miami Health System. The Center, created by state law, is housed at the University of Florida and funded by the state.
AIDS awareness
Tuesday was National Latino AIDS Awareness Day.
Lt. Gov. Jeanette Núñez and Surgeon General Scott Rivkees, flanked by numerous county health officers and armed with a proclamation from DeSantis, commemorated the day with an event at the Florida Department of Health headquarters.
The day aims to bring attention to the significant impact HIV and AIDS have on Latino communities. In Florida last year, more than one-third of the 4,906 persons newly diagnosed with HIV were Latino, compared to 25 percent who were white and 39 percent who were black.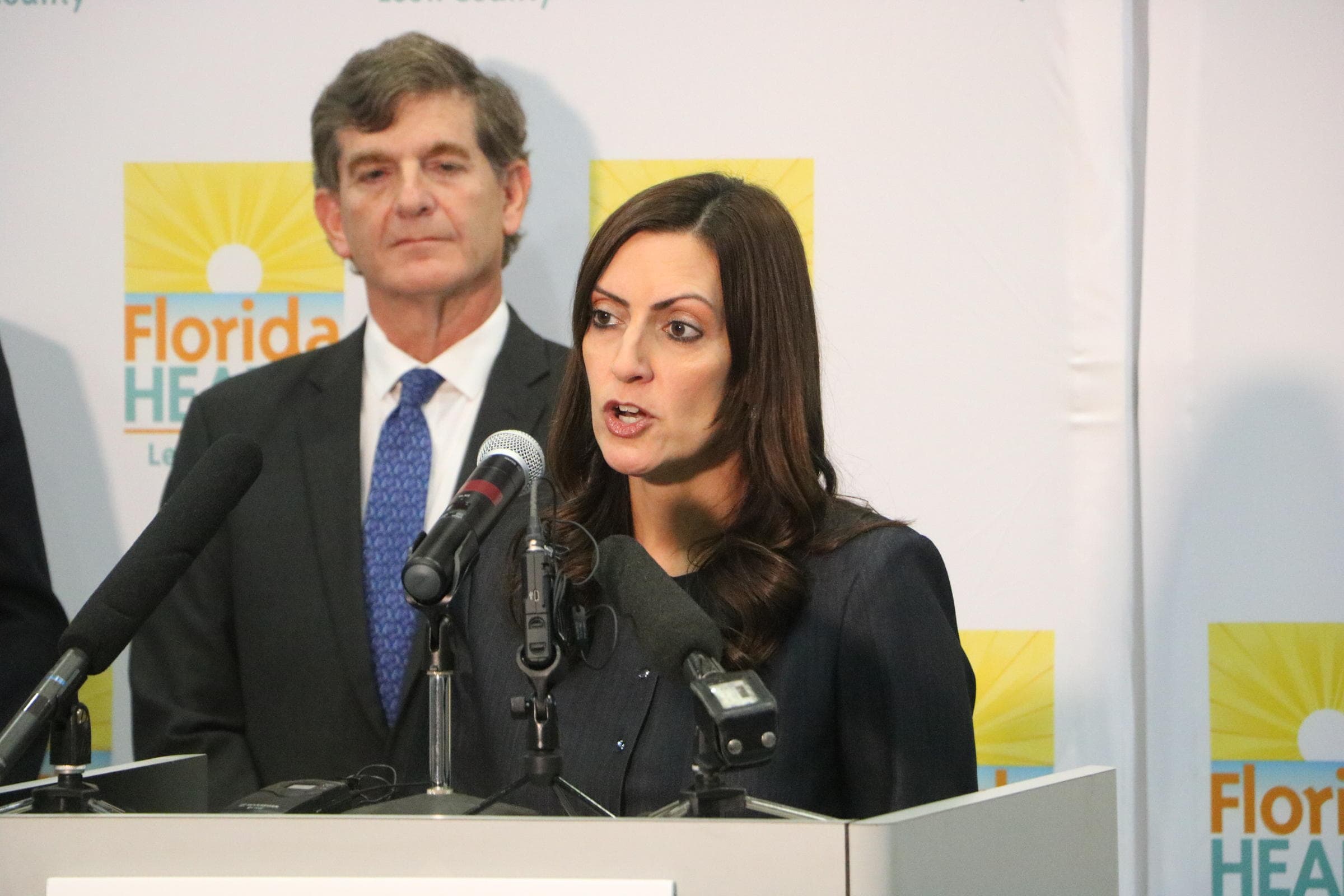 "The Florida Department of Health and its partners are committed to reversing this trend and ensuring that race and ethnicity are no longer a predictive factor for someone's overall health and well-being," said Nuñez.
Rivkees said his department has taken "significant steps toward ending the HIV epidemic.
"I'm proud to say we hope to eliminate HIV in Florida through strategic partnerships and a renewed focus on testing, treatment, prevention and outreach. Together, we will save lives and stop HIV from impacting so many Floridians of Hispanic descent," he said.
Main streets bounce back
It's been one year since Hurricane Michael ravaged Northwest Florida, and while many are still struggling to put their lives back together, the region is making strides toward recovery.
Many of the communities making progress are part of the Department of State's "Florida Main Street" program, an assistance program aimed at revitalizing historic downtowns and fostering economic development within the context of historic preservation.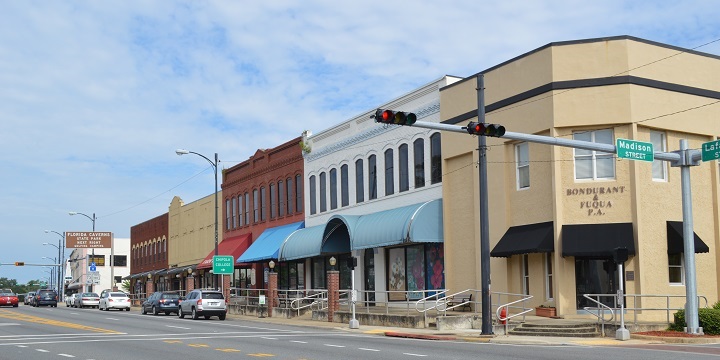 To mark the anniversary of the storm's landfall, Secretary of State Laurel Lee recognized seven Florida Main Streets who have shown true grit in the year since Michael made landfall: Apalachicola, Blountstown, Chattahoochee, Havana, Marianna, Panama City and Quincy.
"The resilience of these seven Florida Main Street programs, in the wake of Hurricane Michael's devastation, is commendable," Lee said. "The exceptional dedication they all have shown to their communities and downtowns should serve as an inspiration to us all."
Hall of Famer
Recently, State Forester and Florida Forest Service Director Jim Karels was named to the Florida Foresters Hall of Fame.
The Hall of Fame honors foresters who have made outstanding and significant contributions to the forestry profession in Florida, other states or internationally, a news release explained.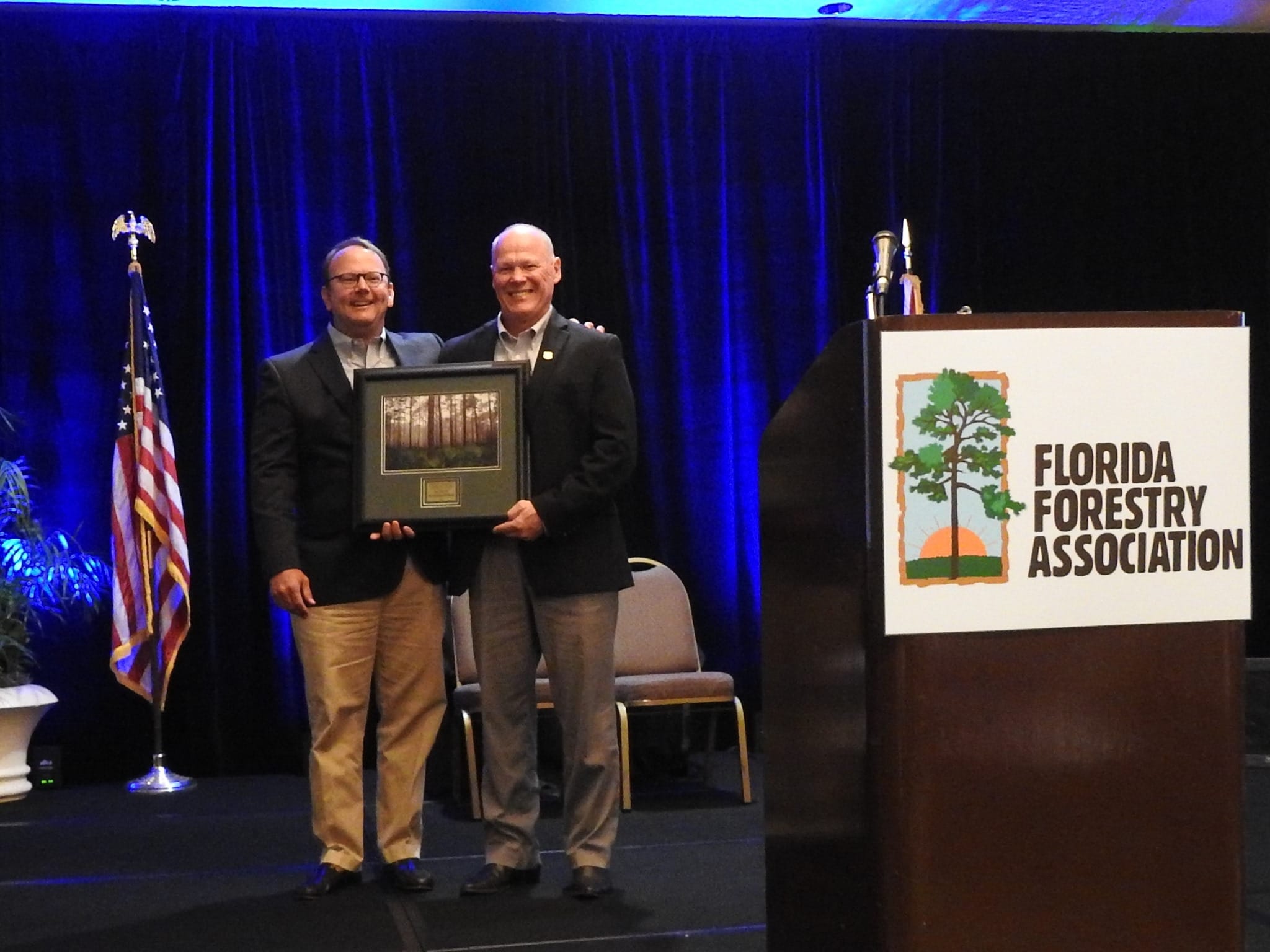 "I am humbled by this recognition and grateful for the opportunity the Florida Forest Service has provided me to serve alongside some of the greatest partners, landowners, and industry leaders in the state and nation," Karels said in a statement.
Election to the Florida Foresters Hall of Fame is the highest honor and recognition of professional service a forester can receive in Florida. Karels joins just 25 foresters previously receiving the honor.
Karels began his career with the U.S. Forest Service in 1981 and joined the Florida Forest Service as a Forest Ranger in 1985. He served as Senior Forester, Forest Protection Bureau Chief, and ultimately was appointed Director of the Florida Forest Service and State Forester in May 2008.
Altmaier on 'cane claims
Office of Insurance Regulation Commissioner David Altmaier released a statement this week after discussion in the House Insurance and Banking Subcommittee and at the Senate Banking and Insurance Committee.
Some lawmakers expressed concerns over delays in compensation for constituents' damages.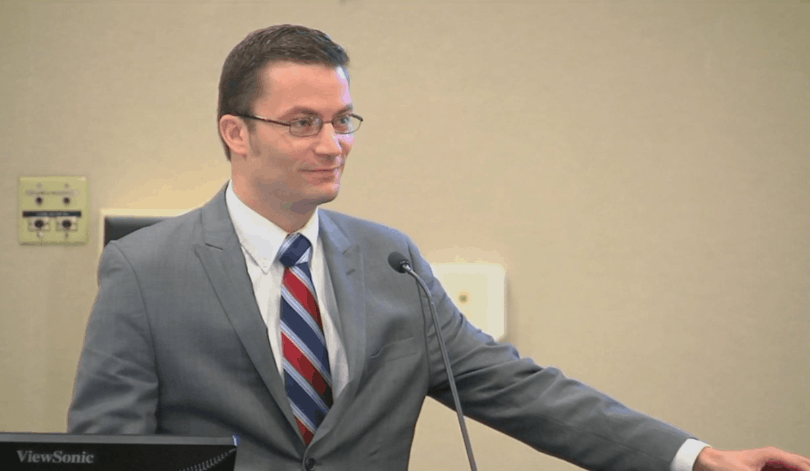 "I have participated in property insurance and hurricane claims discussions with members of both the House and Senate," he said. "My top priority is getting Hurricane Michael claims closed.
"We will review claims-handling practices and identify unwarranted claim delays or denials, and take swift action against insurers violating the law.
"I understand there is a human story behind every claim and every complaint. I encourage consumers to tell their stories by calling the CFO's Consumer Helpline at 1-877-693-5236 if they are experiencing any issues whatsoever with their claims. We are committed to making consumers whole to the fullest extent of the law."
Tired of waiting
The Florida Commission on Offender Review still has a backlog of clemency investigations, a fact that nettled members of the Senate Appropriations Committee on Criminal and Civil Justice this week.
The issue, per their representative: they are "in-depth investigations … extremely thorough." Workers need to learn 15 databases, a training-intensive burden that wearied both Republicans and Democrats on the panel.
None was more exercised than Democratic state Sen. Darryl Rouson of St. Petersburg: "The public is tired of hearing about a backlog."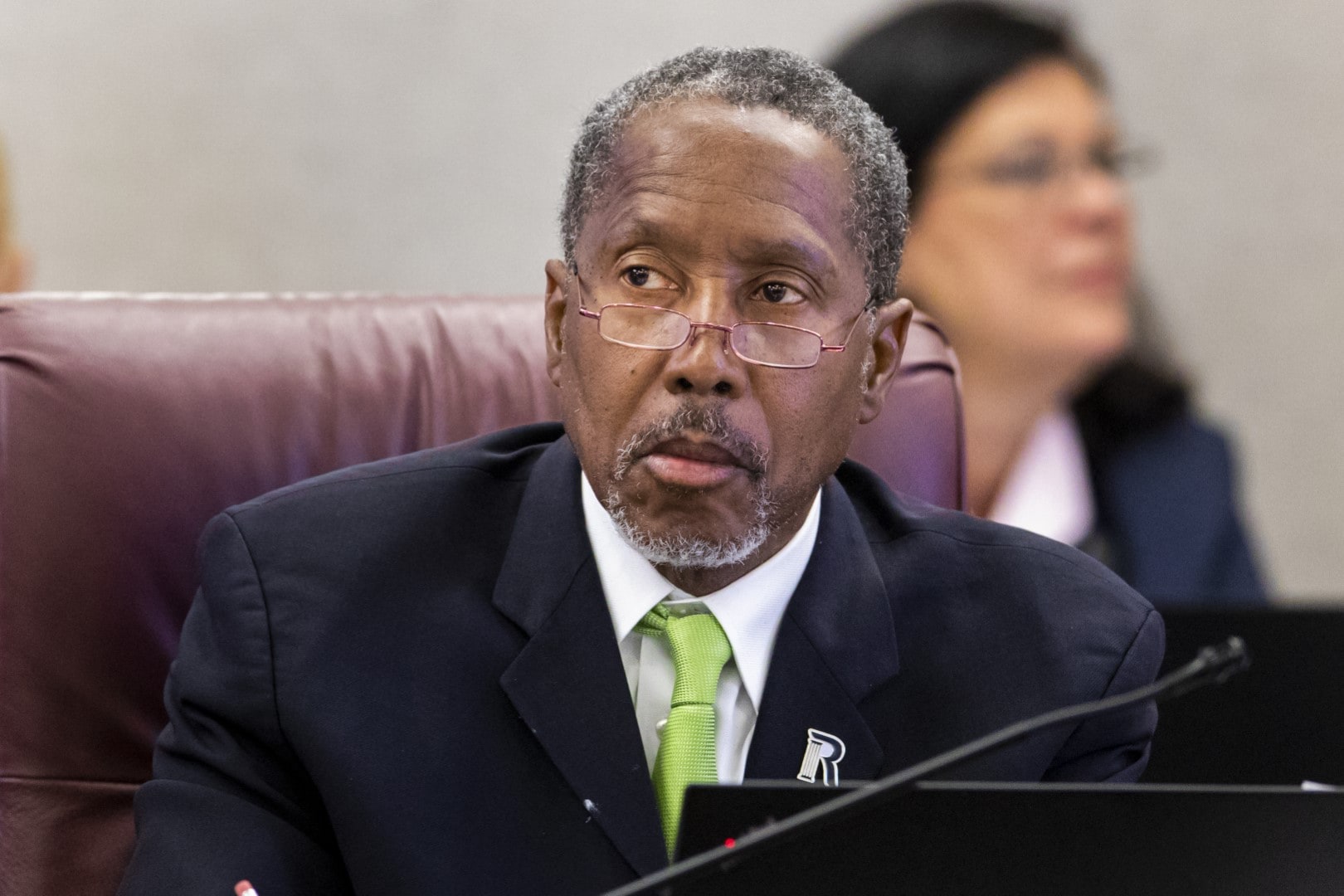 "We have the exact same backlog as we did before Amendment 4. It has not affected those cases," the Senator added. (Amendment 4 does not affect this backlog either way.)
Rouson went on, wondering whether the agency was "serious" about clemency cases, given Amendment 4's passage and a massive backlog.
"I think there's urgency," Rouson said. "I hope that when we approach Session, we can keep this in mind. The public is tired of waiting. A message needs to be sent to the public."
Droning on
The most notorious government drones may be used to blow up terrorists halfway around the globe.
But state Sen. Joe Gruters says law enforcement in Florida has plenty of uses for flying robots serving the public here in the Sunshine State. Legislation filed by the Sarasota Republican could soon mean drones flag speeders on the highway.
Gruters filed a new bill (SB 520), expanding the number of authorized uses for drones by law enforcement and other entities under a specific set of circumstances.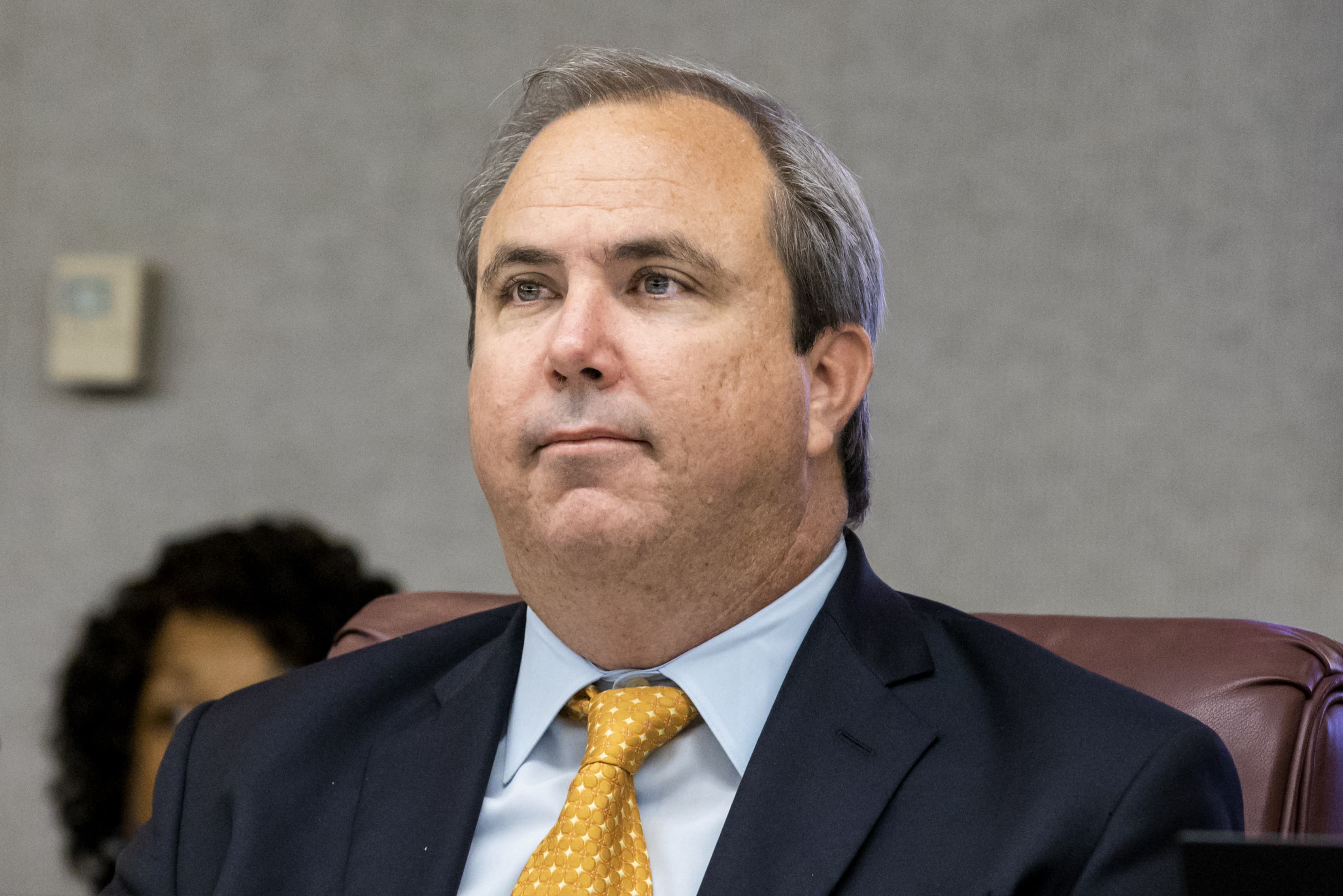 That includes letting police use drones to keep an aerial view on gatherings of 50 people or more, to collect surveillance evidence at a crime scene or traffic crash, or to assess damage in the aftermath of a natural disaster.
The legislation applies both to law enforcement and firefighters responding to floods, wildfires and other major events, allowing them to assess levels of destruction without sending men crawling through ash and wreckage.
"Expanding the use of drones for law enforcement will create efficiencies and enhance public safety in Florida. SB 520 will expand current drone law in a sensible way to ensure law enforcement can more effectively protect the public from dangerous situations."
Agencies could also start monitoring traffic, though Gruters language makes clear traffic infractions like speeding tickets could not be issued based on drone imagery alone. An officer would still need to spot a violation before writing up a fine.
Weed worries
The House Health Policy Committee is concerned about medical marijuana.
"We've given Ms. Kemp a number of things to take back to the Office of Medical Marijuana Use," quipped Chairwoman Rep. Colleen Burton.
Patient access is one concern. In some places, there are no prescribing doctors. In others, especially urban areas, doctors provide a preponderance of recommendations.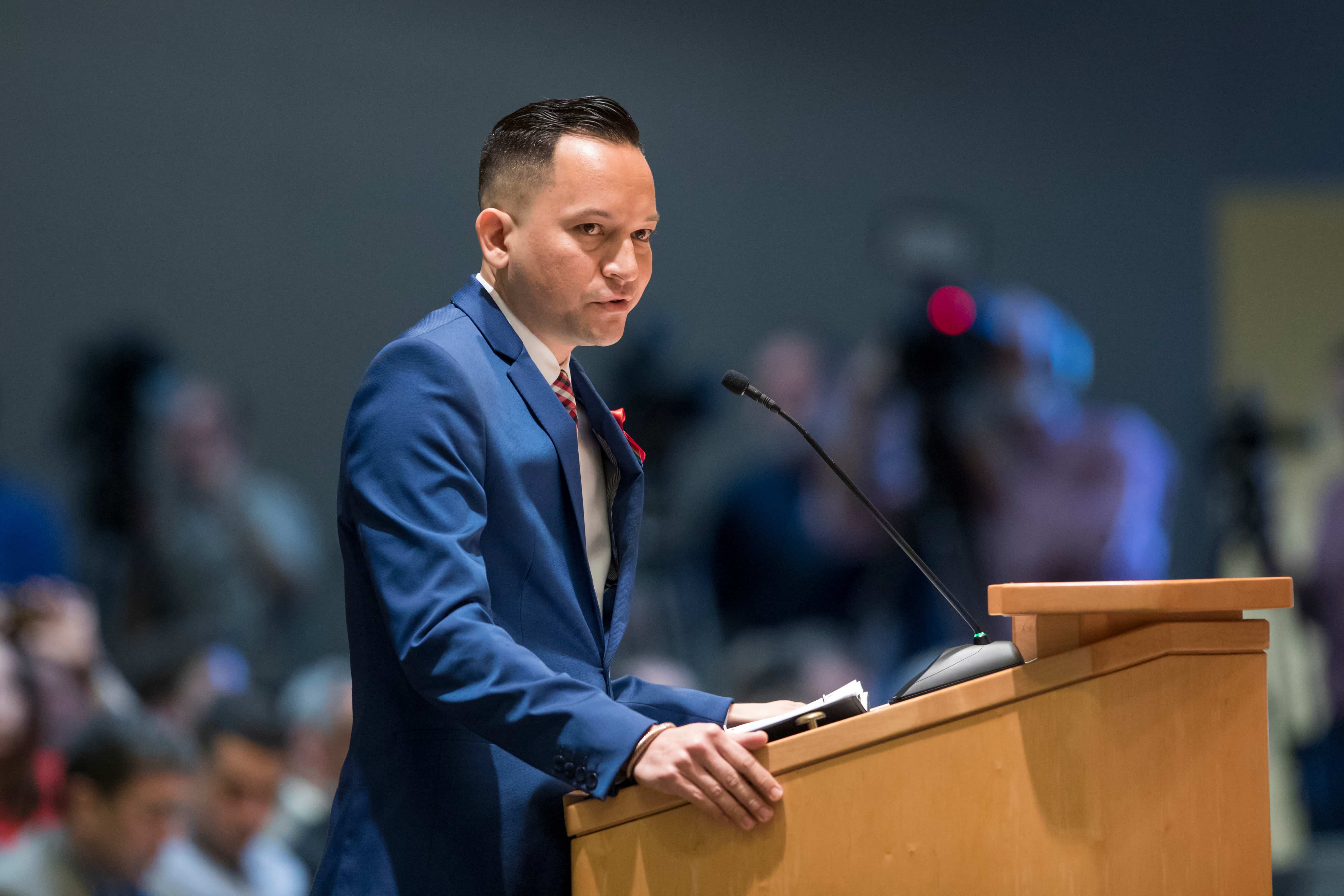 The committee's Republican members were frustrated by doctors operating in "secondary locations." While a doctor's primary location may be in one county, tracking physician recommendations is difficult when that doctor moves from market to market for patient consultations.
Democrats, such as canna-proponent state Rep. Carlos G. Smith, have their concerns, such as doctors padding bills. Patients are directly charged for "cannabis consultations," Smith said, even if their insurance covers them otherwise.
"There's no scheme in place for regulating prices," said Claudia Kemp, Executive Director of the Board of Medicine. Another hole in the current scheme is a lack of tracking of medical efficacy for patients or a "consumer watchdog."
Hunting for good grade
School coaches already teach students about baseball, soccer and track. Should they also teach kids the basics of hunting?
Legislation (HB 367) filed by state Rep. Brad Drake, a Eucheeanna Republican, wants school districts to have to opt-in for including hunting safety in the school curriculum.
His bill calls for the Florida Board of Education to consult with the Florida Fish and Wildlife Conservation Commission to establish standards and requirements for such a program. FWC notably publicizes a set of hunting safety recommendations already, and it already manages a Youth Hunting Program that offers hunts for deer, turkey, hogs, fowl and small game.
Drake represents a mostly rural portion of the state; his district spans all of Holmes, Jackson, Walton and Washington counties, along with part of Bay County. The Representative also lists hunting and fishing under hobbies in an official biography with the Florida House.
The issue will surely raise specific questions about what a curriculum may look like. Will students use hunting firearms in a school environment? How would access be restricted? And will some students or parents object to being taught about hunting for sport?
The idea would be for physical education trainers to include the subject in their curriculum. Importantly, the legislation would leave the decision to each county school district whether to bring hunting safety into the schools.
Sprucing up the Cuban Club
The Cuban Club, an Ybor City landmark that helped turn Tampa into Cigar City. Since Cuban immigrants in 19-2 started rolling stogies at El Circulo Cubano, the building has served as a center of community and source of heritage in the city.
Now that the building is getting a face-lift, state Rep. Susan Valdes, a Tampa Democrat, wants the state chipping in. She's requesting $1.2 million to help with a Fourth Floor renovation of the famous structure, which is owned by La Gaceta editor and Publisher Patrick Manteiga. The building listed on the National Register of Historic Places.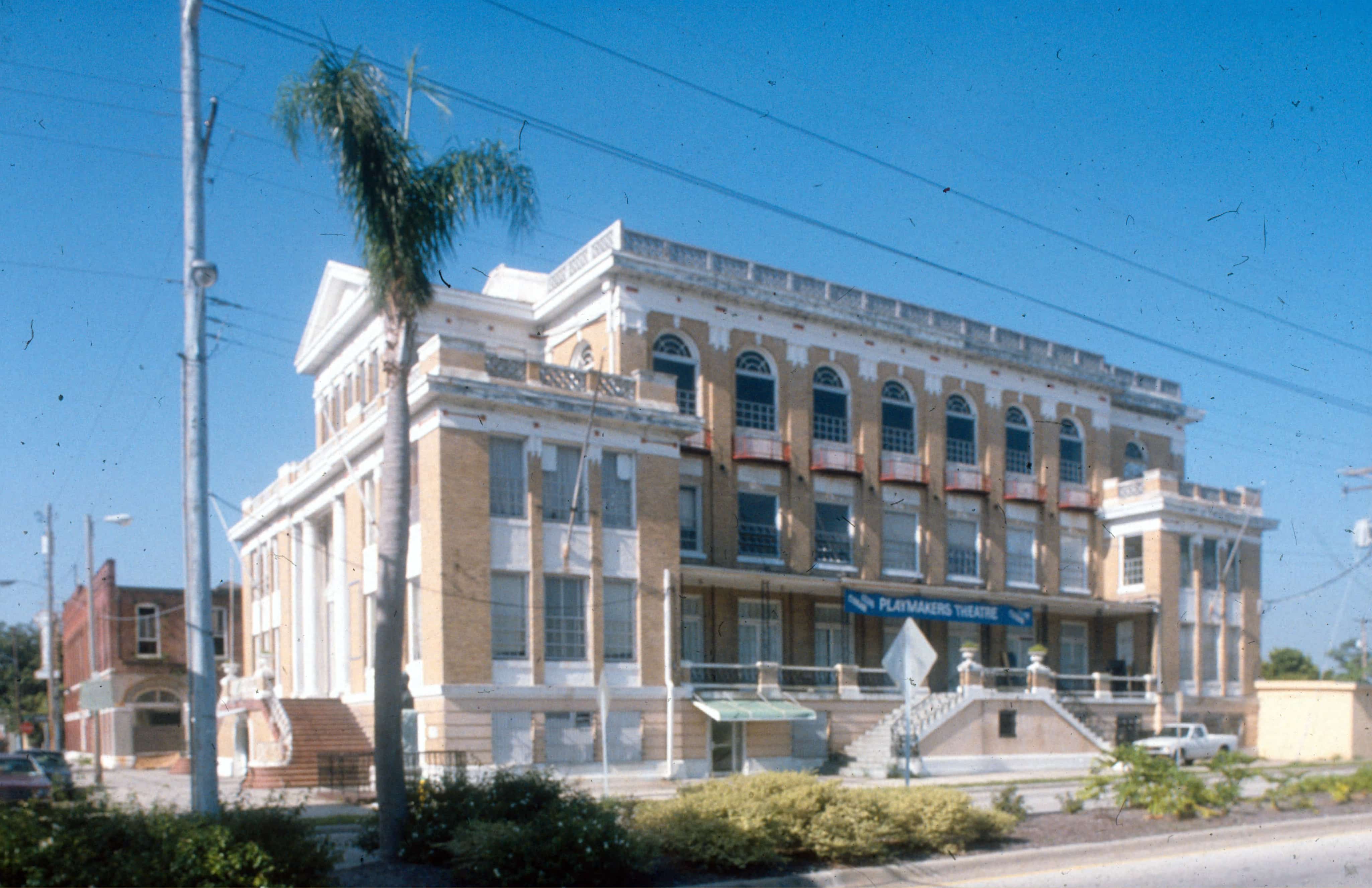 Valdes' request (HB 2213) suggests the funding comes from the Department of Economic Opportunity. Her request is similar to one she put in last Legislative Session. At that time, Manteiga said funding would be used to reduce water intrusion to the building and to replace gutters, pedestrian decks, windows, doors and balconies on the 4th-floor ballroom. Funding would also pay to replace wood that's held the structure up since 1917.
While the local project seems destined for a Turkey List down the road, Manteiga previously suggested the Cuban Club holds historical significance to all of Tampa Bay and in turn, provides an economic benefit to the entire state. The club continues to be used as a venue for weddings and gatherings, which generates liquor taxes and other economic advantages for Florida. Plus, it draws tourists interested in the history of Tampa's Cubano culture.
Gottlieb touts program
Democratic state Rep. Mike Gottlieb helped announce the Bigs in Blue program Thursday at a news conference in Coconut Creek.
The program was created with the Big Brothers Big Sisters of Broward County and Coconut Creek Police Department. Gottlieb, who works as a criminal defense attorney, co-chaired the program with Keith Williams, a fellow attorney and board member of Big Brothers Big Sisters of Broward County.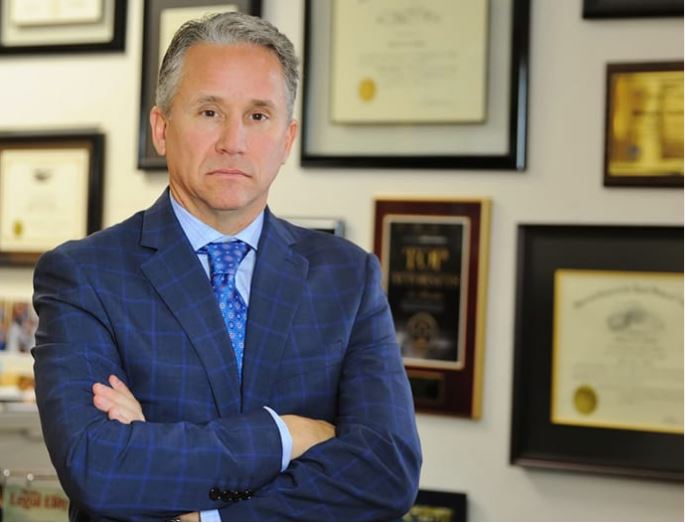 "Fostering a positive relationship between law enforcement and youth helps create a foundation of community respect. The youth at BBBS need positive role models, and they have many. But something was missing, and the result was Bigs in Blue," Gottlieb said.
"I'm truly proud that the police leadership, through the unions, jumped at the opportunity to mentor 'at risk' youth and help my office in creating this wonderful program. Broward County BBBS is an amazing program helping more than 1,500 young children. This new program will help extend that reach and I am honored to have played a role in the Bigs in Blue mentoring program."
Also attending the Thursday news conference launching the program were Coconut Creek Chief of Police Albert Arenal, Ana Cedeño, President and CEO for Big Brothers Big Sisters of Broward County, and Miami Dolphins Senior Vice President for Communications and Community Affairs Jason Jenkins, who serves on the Bigs in Blue Steering Committee.
On spousal privilege
State Rep. Matt Willhite, a Wellington Democrat, is behind the bill that would add further exceptions to spousal privilege.
Typically, communications between a husband and wife are privileged in a criminal case. But there is an exception in abuse cases involving children of either spouse. In those cases, those communications are no longer exempted.
Willhite's legislation would also remove the privilege for abuse cases involving any child, not just the offspring of the husband or wife in question.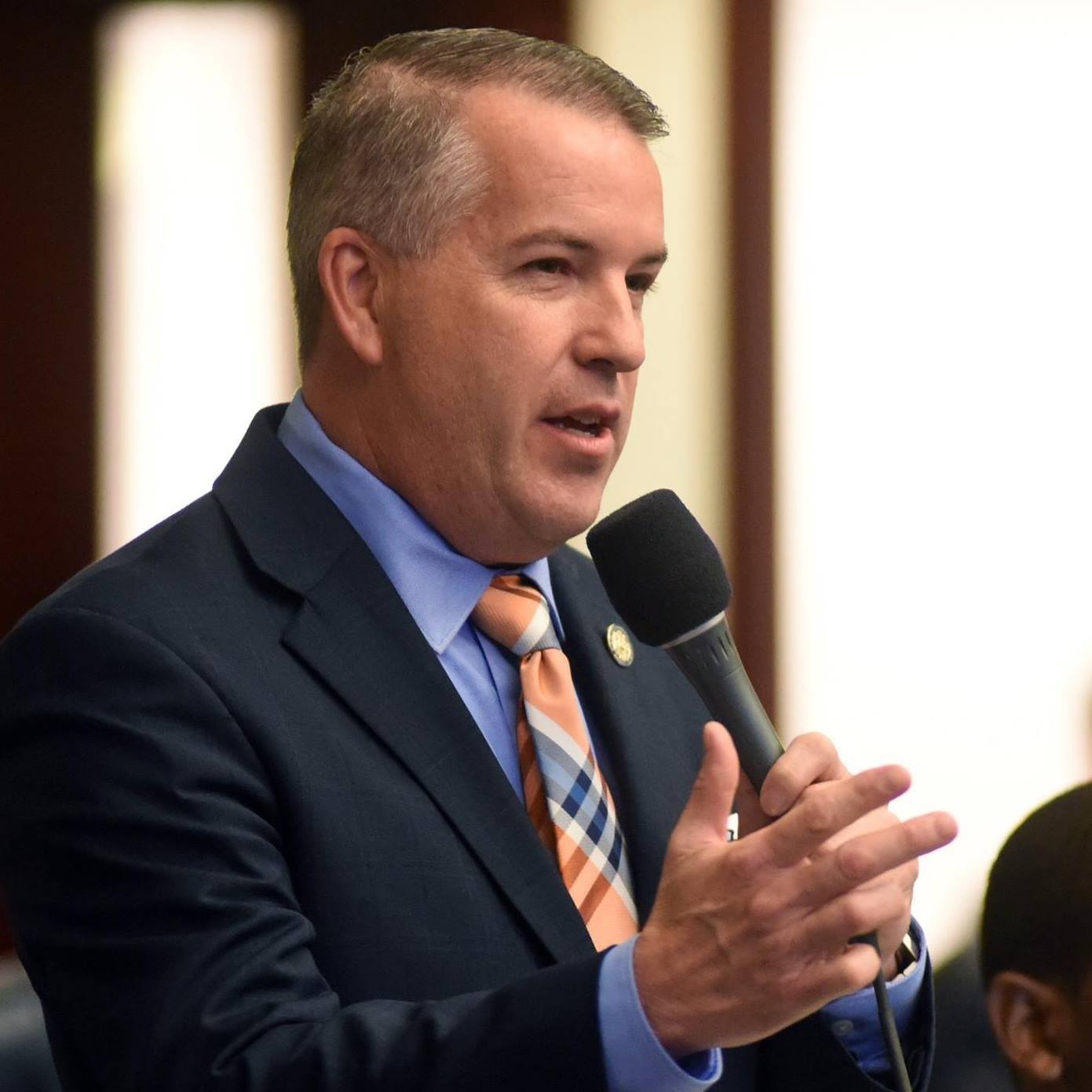 "The exceptions proposed in this legislation do not erode the Husband-Wife Privilege," Willhite said.
"We are merely acknowledging the arbitrary nature of limiting the exception to only crimes committed against a child of one of the spouses and not any other child. Is a grandchild, niece or nephew, for example, any less worthy of help?"
According to the bill's language, the measure would apply to "communication between spouses concerns committing or attempting to commit any act of sexual abuse of any minor child, physical abuse of any minor child, or neglect of any minor child."
Declining balance
September campaign finance reports are in and state Rep. Mike Hill is still snakebit.
The Pensacola Republican often makes headlines for the wrong reason, and his latest foray from the backbench to the front page was no exception.
In June, a recording was released of Hill laughing off a suggestion that society start stoning gays. Since then, he's raised just $3,400 for his reelection bid in House District 1. That's a massive decrease from the four months before the incident, which saw him raise $12,155.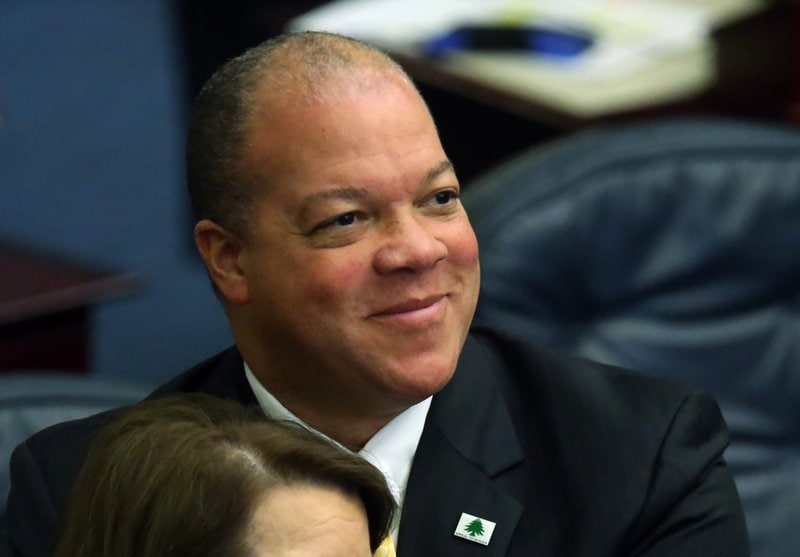 In September, his campaign raised a measly $520 off three people. That's less than a third of his August haul, which itself wasn't anything to write home about.
What's more, Hill has been burning through his cash faster than it's coming in. Last month he paid his campaign treasurer $440 — given the performance, a sane person would ask for a refund.
Hill faces Michelle Lynn Salzman in the Republican primary for the seat, and she's been outperforming him in the money race since she opened her campaign account four months ago.
In all, she's raised about $9,500 and has about $6,400 on hand. Hill has $7,500 of the $15,500 he has accumulated in the bank.
Ending Alzheimer's
Alzheimer's is the most common form of dementia. According to the Alzheimer's Association, 5 million Americans are it living with the disease, including more than 540,000 Floridians.
The number of cases in the Sunshine State is expected to grow by a third over the next six years, and by 2050, it could triple. And Alzheimer's affects more than the people on the receiving end of a diagnosis — families and loved ones suffer, too.
Willhite, a Royal Palm Beach Democrat, is looking to raise awareness on Alzheimer's care and by helping the Alzheimer's Association launch its 2019 Walk to End Alzheimer's.
"I am incredibly honored to be asked by the Alzheimer's Association to be involved in kicking off the West Palm Beach 2019 Walk to End Alzheimer's," he said.
"It is important to me that Florida continues to act as a role model for the rest of the country by championing efforts such as this one — supporting families and caregivers, and raising awareness on this important issue."
The walk begins at 9 a.m. Saturday at West Palm Beach's Meyer Amphitheatre, 105 Evernia St.
Capitol in pink
This month, the Historic Capitol building has been lit up pink.
The move wasn't directed at improving its curb appeal, and it's not permanent. It's part of Breast Cancer Awareness Month.
The event, put on by Susan G. Komen Florida, commemorates their and lawmakers' commitment to improving women's health in the state. The awareness effort culminated in a ceremonial lighting at the Historic Capitol Tuesday night.
According to the group, 264 Floridians — both men and women — will be diagnosed with breast cancer every week. Of those, 93 will be diagnosed with late-stage disease, and 52 will lose their lives.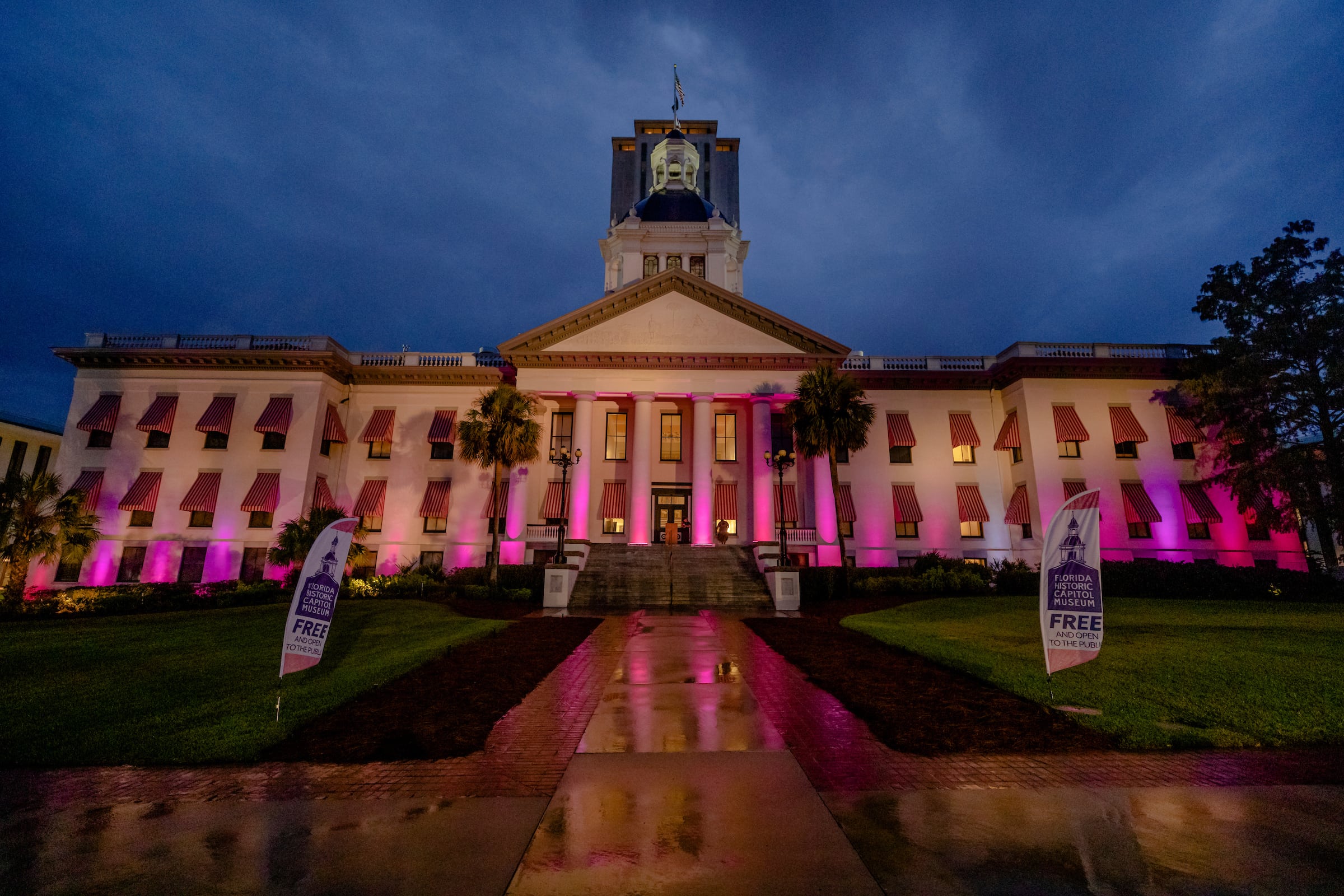 "While progress is being made and we've seen a 38 percent reduction in breast cancer deaths since Komen was established four decades ago, there is still work that needs to be done," Susan G. Komen Florida Executive Director Kate Watt said.
"We need to address the most aggressive forms of breast cancer. It is unacceptable to lose anyone to this disease. We won't stop until there is a cure for all."
It's possible some avenues for progress will open up during the 2020 Legislative Session. SB 416 by Sen. Lori Berman improve access to more care. HB 263 by Rep. Kamia Brown would lower prices to post-mammogram screenings while HB 261, also by Brown, would get rid of the "fail first" protocol for drugs prescribed to breast cancer patients.
High-speed fiber
MetroNet, a fiber optic telecommunication company, announced this week it is making an initial investment of approximately $75 million in Tallahassee, providing high-speed fiber optic internet, TV and phone service.
The company offers 100 percent fiber-optic connections directly to homes and businesses with speeds ranging from 100 megabytes to 1 gigabit (so, from blazing fast to ridiculously fast). In most areas of Tallahassee, fiber to the home is not currently available.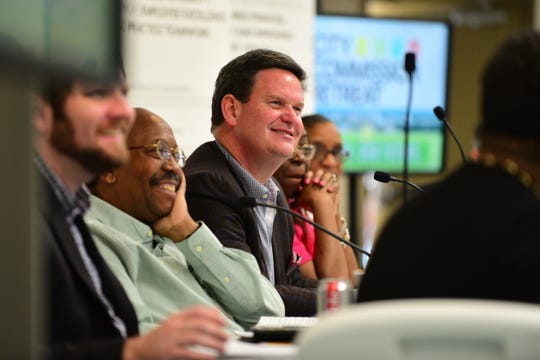 "This is more than just having a company providing faster internet and great customer service," Tallahassee Mayor John Dailey said. "It is a priority of the City Commission to see broadband service available in our community because it opens economic development options for our businesses, universities, entrepreneurs, health care facilities and homeowners who want and need faster service."
MetroNet is a private sector provider based in Indiana. Residents and businesses now can go to metronetinc.com/tallahassee and indicate their interest in becoming a MetroNet customer in Tallahassee.
"It will take approximately three years to build out the Tallahassee system, with the first customers expected to begin receiving service in the next six months," said Kevin Stelmach, MetroNet's Executive Vice President and general manager.
Mock trial winners
The Florida State University College of Law Trial Team won first place in the 2019 Mockingbird Challenge National Trial Competition, FSU announced this week. The competition was held Oct. 9-12 in Montgomery, Alabama.
Twenty-four teams participated in the competition, including a team from the University of Georgia, which FSU Law defeated in the finals.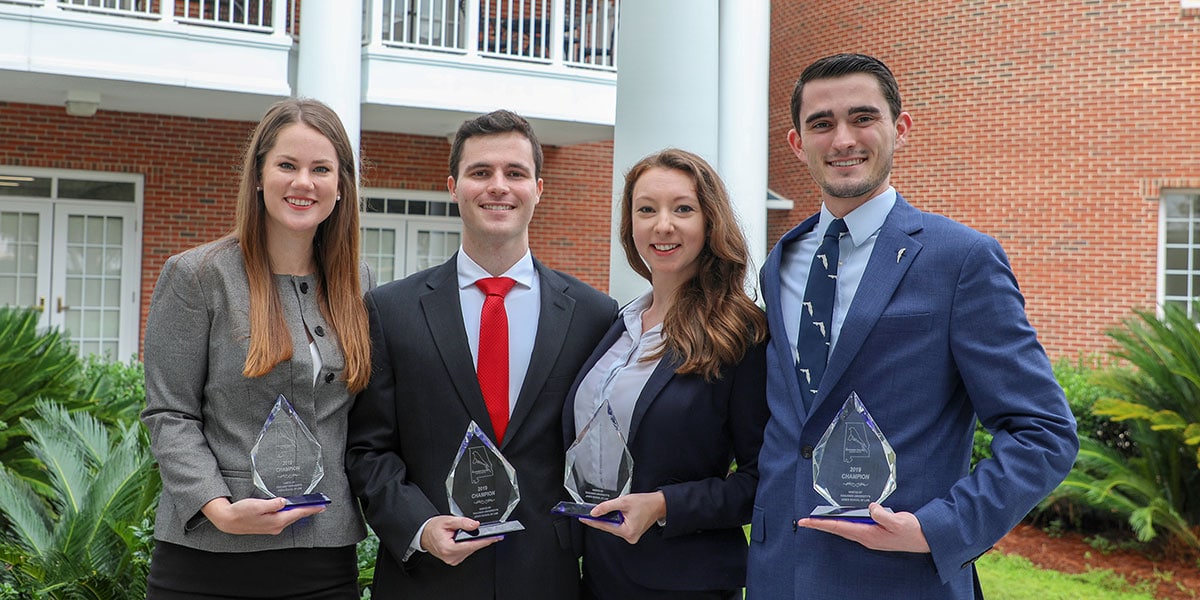 Winning FSU team members are third-year law student R. McLane Edwards, from Quincy, second-year law student Genevieve Lemley, from Purcellville, Virginia, second-year law student Corie Posey, from Clarksburg, West Virginia, and third-year law student Luke Waldron, from West Palm Beach.
FSU College of Law alumni and former Trial Team members Samuel Gilot ('16), who practices at Kubicki Draper in Tallahassee, and Louis Jean-Baptiste ('16), who practices at the Law Office of Stephen G. Webster in Tallahassee, coached the team to victory.
"Congratulations to our talented student advocates and many thanks to their dedicated coaches," Dean Erin O'Connor said. "This trial competition victory is another example of Florida State law students excelling at the national level."
Capitol Directions