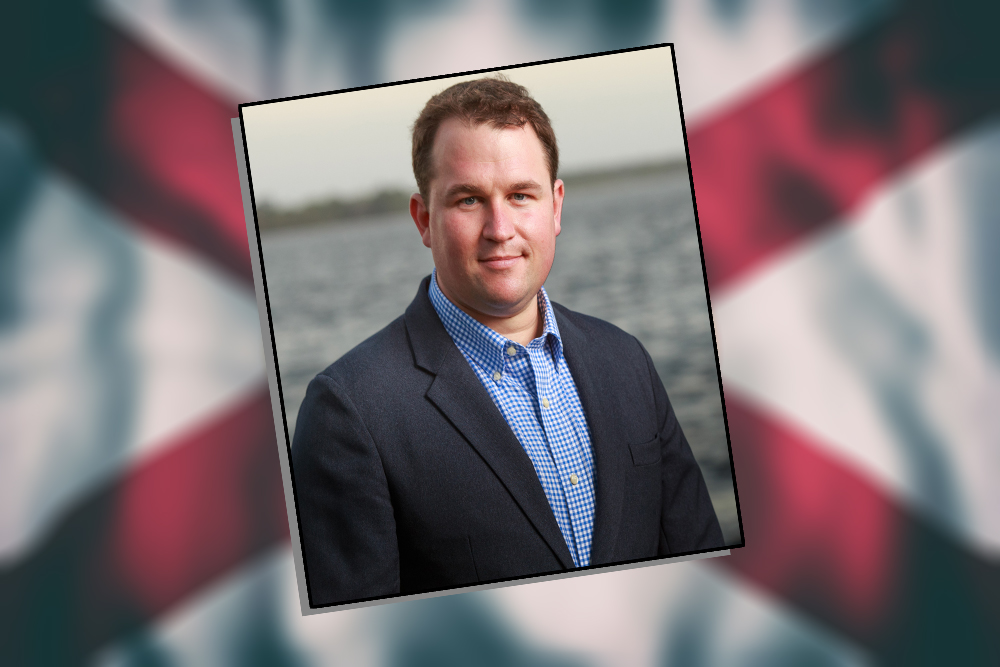 Splashy launch for Judson Sapp.
Judson Sapp, who yesterday launched his second bid for the GOP nomination in Florida's 3rd Congressional District, trumpeted big fundraising numbers Tuesday.
The Clay County Republican says he raised $100,000 for his bid in the first eight hours of his campaign.
While it remains to be seen if the candidate will continue raising six figures every eight hours, his team extols the hefty haul as a sign of his viability.
"Judson Sapp's ability to raise funds shows the strength of his candidacy," said Meredith O'Rourke, Sapp's Finance Director. "Clearly, Judson has a message that resonates with conservative donors enabling him to raise $100,000 within hours of his announcement."
"I am blessed with wonderful friends and family who believe in our country and our conservative values," Sapp said. "This will be a long campaign and I'm willing to work hard to earn the support of voters throughout the district."
Sapp is poised to challenge a sitting incumbent who may or may not run again.
Last November, U.S. Rep. Ted Yoho won reelection to a fourth term representing Florida's 3rd Congressional District. Yoho had said that would be his last term; however, he continued to fundraise for re-election through September of this year.
The Congressman raised $49,410 in the 3rd quarter of 2019, which ran through Sept. 30. This is nearly two-thirds of the $76,614 he has raised this cycle.
Of that money, just two checks totaling $5,000 came from Florida political action committees, with one more individual contribution from Florida.
Yoho's far-flung donor base presents a contrast to Sapp's homegrown contributor list.

Despite what has been tepid fundraising this cycle, Yoho's campaign committee has nearly a quarter-million dollars on hand.
The party split of the North-Central Florida district, which includes portions of Alachua, Bradford, Clay, Marion, Putnam, and Union counties, is favorable for the incumbent. CD 3 has 200,504 Republicans, compared to 175,561 Democrats; NPAs and third parties comprise the rest of the district's 487,002 voters.
Sapp and Yoho are well ahead of competitors with active campaign accounts, both inside and outside the GOP.
Amy Pope Wells is under $9,000 cash on hand at the end of September. Wells, like Sapp, is a Clay County candidate, presenting a problem for each in what could be a crowded primary whether Yoho runs or stands down.
The "leading" Democratic fundraiser, meanwhile, is Philip Dodds.
As of the end of September, he had just over $1,500 on hand.