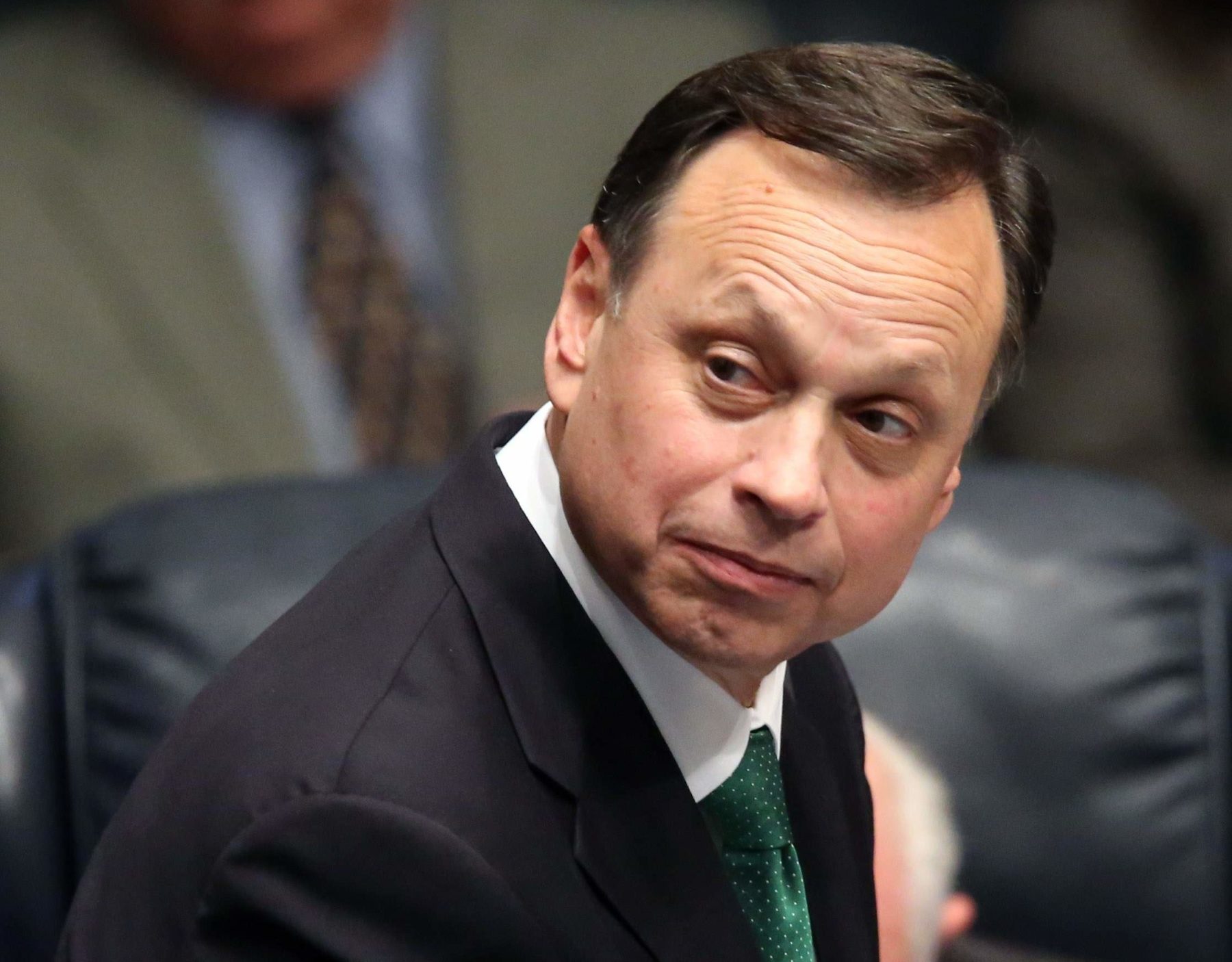 The requirement would go into effect on Jan. 1, 2021
Thonotosassa Republican Sen. Tom Lee filed a bill Thursday that would require businesses to use the "E-Verify" system to check the immigration status of new employees
Under SB 664, co-sponsored by Sen. Joe Gruters, employers would have to be able to turn over records proving their employees are citizens or are otherwise authorized to work in the United States.
If they fail to do so, there are some harsh penalties, including the suspension of business licenses.
The Florida Department of Economic Opportunity would also ping the U.S. Immigration and Customs Enforcement Agency to let them know the identities of any unauthorized aliens employed by the business.
The bill would require all employers to start using the E-Verify system by Jan. 1, 2021. Businesses that don't meet the rollout date would also risk losing their licenses.
Notably, SB 664 does not require employers to check the immigration status of workers hired on before the E-Verify start date.
The bill also allows for "a person who has a good faith belief that an employer knowingly employs, or has within the last 90 calendar days knowingly employed, an unauthorized alien" to file a complaint with DEO.
If the complaint sticks, penalties apply. If the complaint is found to be false or frivolous, however, the person submitting it could be charged with a misdemeanor.
The proposal also would offer employers who are registered to use E-Verify immunity from civil legal action if they hire undocumented workers after the system erroneously said the workers were eligible to be employed. Also, businesses would receive immunity if they check E-Verify and deny jobs to legal workers if the system said the people were not authorized to work in the country.
Lee's bill comes after some uncertainty by Gruters on whether or not he would sponsor an E-Verify bill this year.
Gruters, a Sarasota Republican and chair of the Florida GOP, sponsored the 2019 bill to ban so-called sanctuary cities. Following that success, he said he planned to shepherd an E-Verify bill in the 2020 Legislative Session.
Republican Rep. Cord Byrd, who sponsored the House version of the sanctuary cities bill last Session, has said he intends to file an E-Verify bill for consideration in the 2020 Legislative Session.
E-Verify has long been opposed by major business interests.
Shortly after Lee's bill was filed, IMPAC Fund and ABIC issued a statement calling the proposal "economically harmful and morally wrong."
"E-verify will hurt Florida's economic growth and industries already struggling to find workers," the groups said. "E-Verify has a 12 percent error rate and could jeopardize the jobs of 1.1 million U.S. citizens and lawfully present Floridians and cost Florida employers $4.7 billion to replace lawfully present workers that receive false disqualification, according to CATO Institute, a conservative think tank."
The tourism and agriculture industries would take the brunt of the damage if an E-Verify requirement made it into state law. To that end, IMPAC Fund and ABIC included statements from former Carnival Cruises CEO Bob Dickinson and Dimare Fresh President Paul Dimare.
"With a record low unemployment and crushing worker shortages in the hospitality, construction, elderly care and agriculture, Florida's economic growth will continue to struggle unless we find solutions and E-verify is shooting ourselves in the foot," Dickinson said. "Instead, our Florida legislature should pass legislation to train, license and insure every Florida driver, regardless of their immigration status."
Dimare added, "E-verify will destroy our agriculture and service economy.  We are already dealing with staggering worker shortages and raising wages to keep workers here. Our government needs to listen to business voices and protect Florida's economy and stop playing politics.
"Our immigration system is broken and our federal government needs to find solutions; but while that is stuck in DC politics remain at an impasse, Florida can take action by providing driver's licenses for all to increase our prosperity and safety."
The groups also listed off more than 60 business leaders who have already signed onto an open letter opposing E-Verify.
Lee said Friday that he stands by statements he made in May, when the Senate was debating the sanctuary city bill. At the time, he said it would make more sense to put E-Verify in place than a sanctuary city ban, if the state wants to deter illegal immigration.
"This is much more central to the problem, because the job market is the magnet for illegal immigration," Lee said. "Employers have a role that they can play in this, but I know they don't want to play a part in the solution because it adds another burden on them."
___
The News Service of Florida contributed to this post.