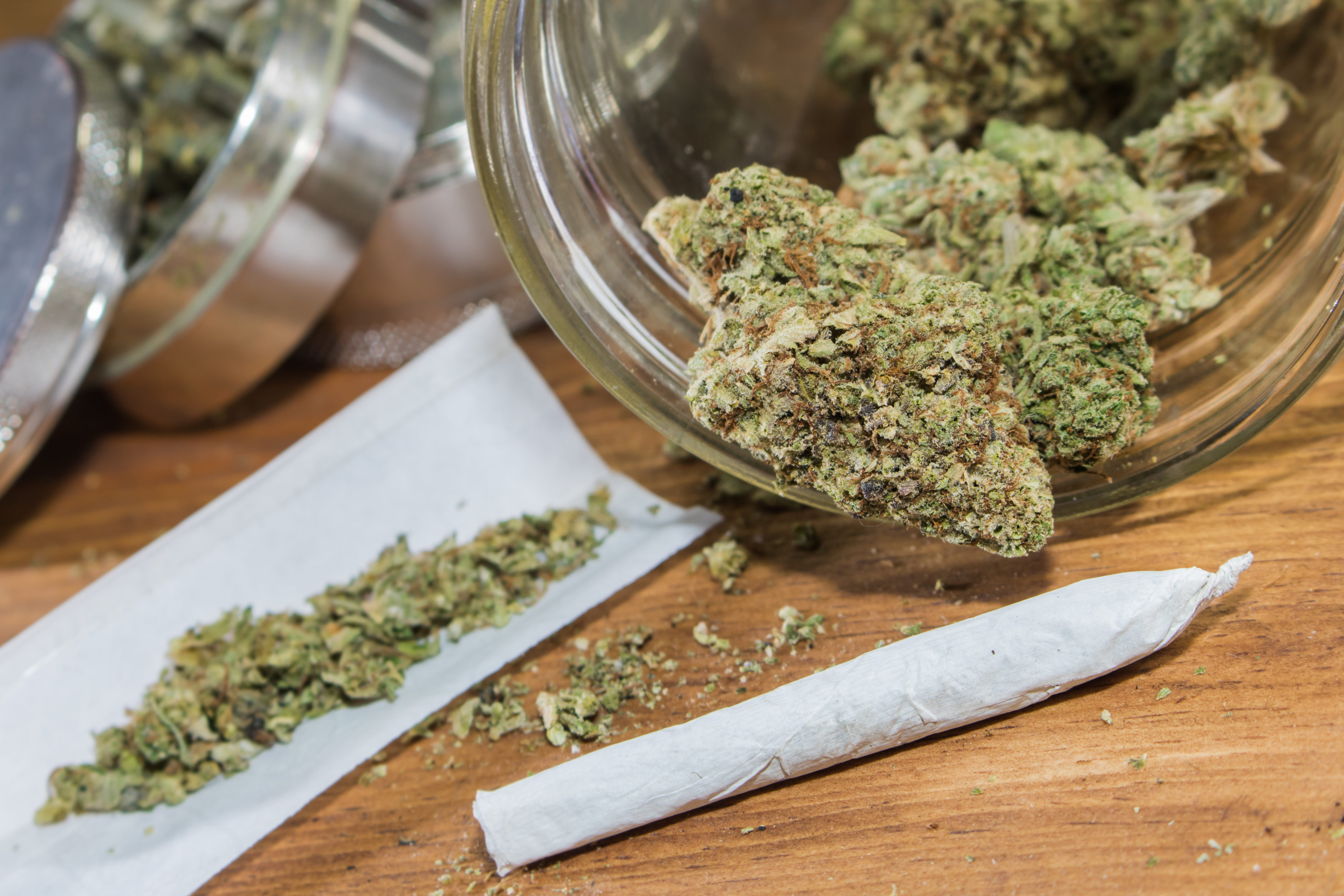 Legal weed would boost the economy: Economists
The state's Financial Impact Estimating Committee on Friday finalized a report on the financial impacts of cannabis legalization, which was favorable to proponents.
But the Sensible Florida initiative, one of two pot amendments that has a legitimate chance of making it to the 2020 ballot, still has a long way to go.
So far, it has roughly 100,000 of the 766,200 signatures needed. The group wants to regulate marijuana in a manner similar to alcohol, with only those 21 and over being able to consume it.
Home growing, a priority of cannabis activists, would be permitted.
Just as it is uncertain whether this will make the ballot, uncertainty regarding the extent of positive economic effects of the proposition occupied members of the committee.
Thus, there was the rare "majority concurrence" approval of the language of the 150-word and 500-word analyses, with a key dissent.
Local participation and other aspects of the regulatory scheme created "wide-ranging … indeterminancy," said Don Langston, representing the House.
"If we take the thought that there are indeterminate things present … we always have those, and we have moved forward before," countered Jose Diez-Arguelles, representing the Senate.
Diez-Arguelles suggested the market is already there, saying "a couple of million people are already using."
Chief legislative economist Amy Baker noted probability, not certainty, is the standard. Conservative estimates characterized the process regarding revenue, she added.
"I don't expect a big, swamping number," Baker said. She does expect "slightly positive effects on the economy" though.
Baker conceded some unknowns, including effects on the criminal justice system and health care. She added that 97.5 percent of projected users either come out of medical or black markets, saying that "big cost drivers" are already factored into the analysis.
Indeed, the 500-word version of the statement contemplated "the conversion of medical marijuana patients."
"I just don't want to burn a lot of words on that," Baker said. "All of those could be better explained. Some won't understand what black market means."
Roughly $120 million in sales tax (at a 6 percent rate) is expected out of a $2 billion market. Baker expects a "definite savings" in eliminating cannabis crimes, but suggests "new crimes" could emerge.
Panelists cautioned that voters shouldn't expect "massive amounts of revenue" from this legalization scheme. Indeed, $120 million would be a small fraction of Florida's $90.9 million state budget.
Economists struggled with how to represent the "slightly positive effects" legal cannabis would allow for the state economy, with disagreements over whether to talk about it in terms of jobs, "the economy," or gross domestic product.
As well, discussions of a regulated cannabis marketplace given federal Schedule I illegality proved daunting, especially in light of "ambiguity" between federal guidance and state practice.
Licensing: also a concern. Language was crafted to clarify that current vertical integration licenses remain valid. But the ultimate impact of new licensing fees remains unknowable.
This group likely will be back again later this year to mull a second legalization amendment, via Make It Legal Florida.
While much of this analysis will overlap, Make It Legal offers a different model.
It's backed by cannabis companies, a.k.a. 'Medical Marijuana Treatment Centers" here in Florida. This proposal would expand the current vertically-integrated model to adult-use legalization. Unlike the cash-strapped Sensible Florida, Make It Legal already has $1.5 million in backing.