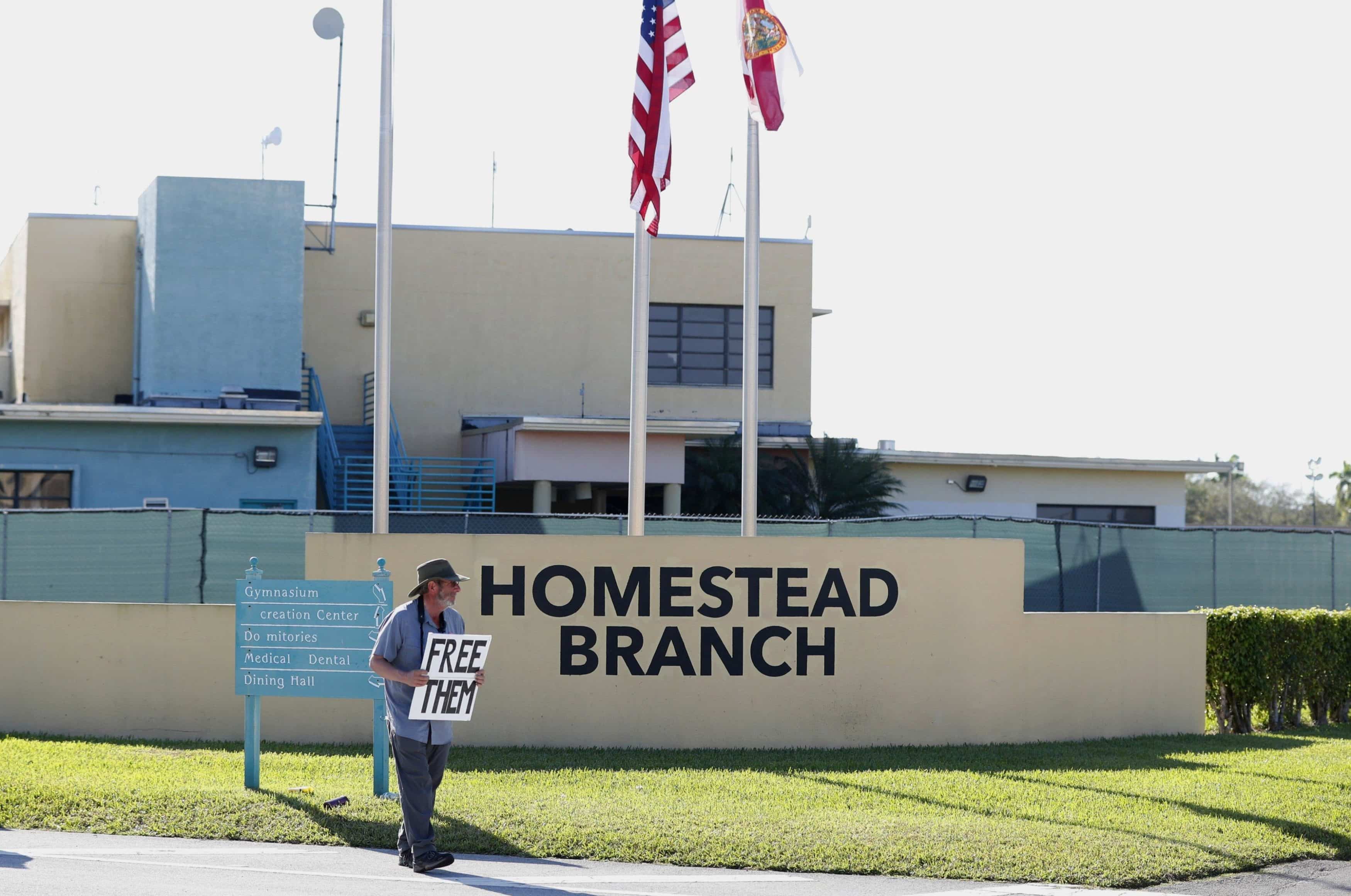 The site had been a source of controversy for Democratic legislators and immigration advocates.
The Department of Health and Human Services (HHS) has decided not to renew a contract with the company operating a Homestead facility used to house unaccompanied migrant children.
The contract between HHS and Comprehensive Health Services, a subsidiary of Caliburn International, is set to expire on Nov. 30.
While HHS will have the option of reopening the center, it plans to wind down operations before the end of that contract. Migrants had already been moved from the facility back in August, though the center remained open.
The news occurs just months after HHS awarded a no-bid contract to Comprehensive Health Services.
The site had been a source of controversy for Democratic lawmakers, who were at times denied entry into the facility. Several presidential candidates also attempted to spring a visit on the center while they were in South Florida for the June primary debate.
U.S. Reps. Debbie Mucarsel-Powell, Debbie Wasserman Schultz, and Donna Shalala had called for the facility to close for months. That's due in part to a lawsuit that alleged children were not receiving proper care.
"Given Caliburn's poor record of child abuse & neglect, as well as the sheer number of former Administration officials now serving on Caliburn's board, this is a good first step towards ending one of many corrupt practices this Administration has executed," Mucarsel-Powell said in a statement Monday.
"I will now set my sights on closing the site altogether because no one, especially children, should ever be held in these conditions."
Shalala also said the closing of the facility was the right move.
"The deactivation of the Homestead emergency shelter is a victory for everyone who worked so hard to shutter its doors," Shalala said.
"While I know this will probably not be the end of detaining immigrant children for profit in this country, I applaud the Department of Health and Human Services' decision to not renew the contract for the service provider at the Homestead shelter."
Officials from the Donald Trump administration have had to deal with a surge of migrants at the border in recent months. That's led to overcrowding at some facilities, with reports detailing a lack of hygiene, food and mental health treatment at some of those facilities.
Wasserman Schultz released a statement on the move as well Monday.
"I am relieved to hear the Trump Administration is shutting down yet another for-profit child detention camp, thanks to pressure from Democrats in Congress, especially South Florida Members, and the immigrant advocacy community. But this for-profit abomination should never have been opened," Wasserman Schultz said.
"I'll continue to monitor this facility and work to ensure that it stays closed. I will also continue to push legislation that expedites family reunification and sponsor placement. This is welcome news today, but the fight to hold this Administration accountable for its brutal anti-immigrant agenda continues."