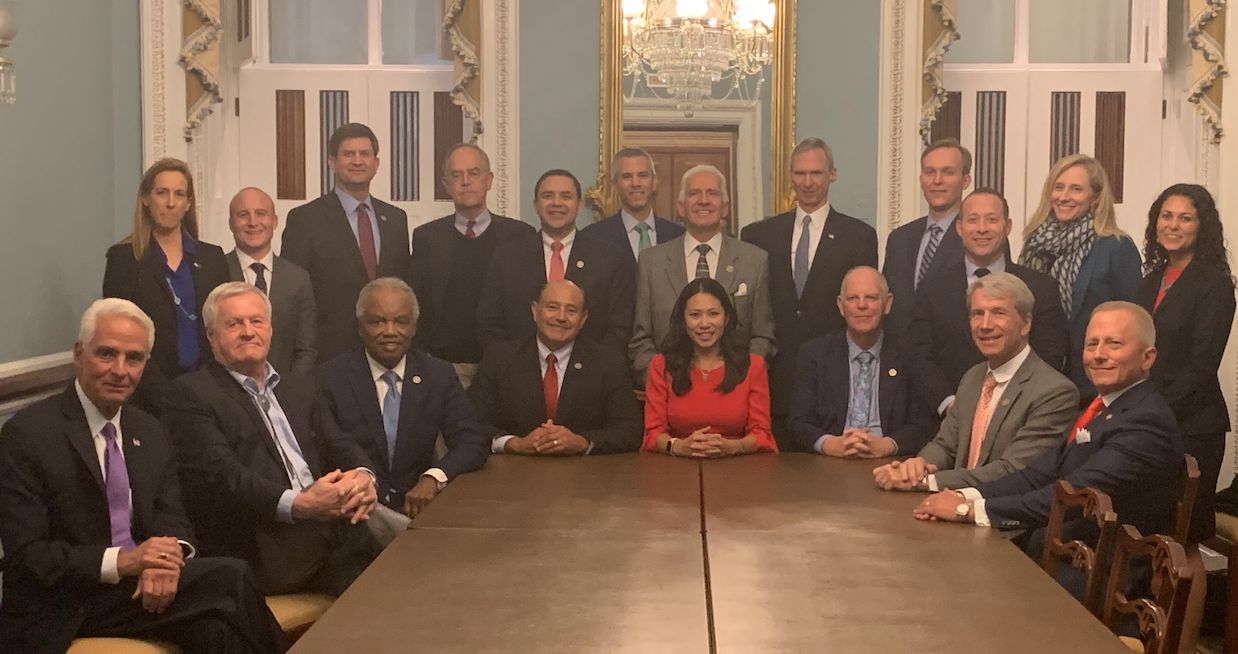 Also want requirement for paper ballot election systems
Saying this is Congress's last chance to help states and localities harden their election infrastructure before the 2020 election, U.S. Rep. Stephanie Murphy and the Democratic Blue Dog Coalition she leads are urging congressional leaders to immediately provide $600 million for local elections security upgrades.
In a letter signed by Murphy and five other Blue Dog co-chairs, the coalition also is urging congressional leaders to insist that local elections officials across the country toss direct-vote electronic machines and replace them with paper-based ballots like those used in Florida.
Their letter went to the leaders of the U.S. House of Representatives and U.S. Senate appropriations committees, Democratic U.S. Rep. Nita Lowey of New York and Republican U.S. Rep. Kay Granger of Texas, and Republican U.S. Sen. Richard Shelby of Alabama and Democratic U.S. Rep. Patrick Leahy of Vermont.
The Blue Dogs are asking the two panels to reconcile differences between the House and Senate versions of the Financial Services and General Government Appropriations Act of 2020 to make sure that $600 million, which is provided in the House version, is included for elections security. The Senate version would provide $250 million.
"We further request that you include language requiring grantees to use this federal funding to replace direct-recording electronic voting machines with voting systems that require the use of a voter-verified paper ballot, as well as to address cyber vulnerabilities in election systems, provide election officials with cybersecurity training, institute election system cybersecurity best practices, and make other improvements to the security of federal elections," the letter urges.
In addition to Murphy of Winter Park, who is administration co-chair of the coalition, the letter was signed by U.S. Reps. Tom O'Halleran of Arizona, Lou Correa of California, Anthony Brindisi of New York,  Kendra Horn of Oklahoma, and Jeff Van Drew of New Jersey.
"The current appropriations cycle represents Congress's last chance to help states and localities harden their election infrastructure before the 2020 election," the letter states.
"In light of the proven threat posed by Russia — and possibly other foreign powers — to our democratic process, we believe the final bill should provide $600 million or as close to it as possible," the letter concludes.
The Blue Dog Coalition is a caucus of mostly moderate Democrats committed to fiscally responsible policies and ensuring a strong national defense. They've been at the forefront of pushing for election reform, particularly to prevent Russia and other foreign powers' interference. U.S. Rep. Charlie Crist of St. Petersburg also is a member.