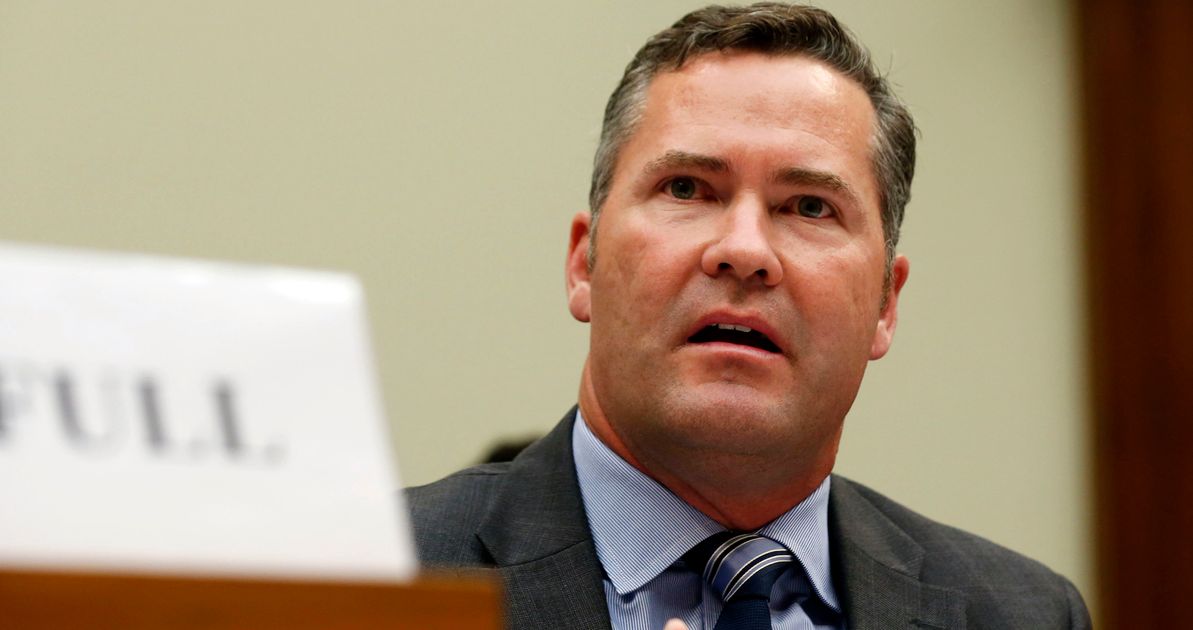 Similar program was extended to Iraqis and Afghans who helped American forces
Republican U.S. Rep. Michael Waltz, an Army National Guard lieutenant colonel who served as a Green Beret in Afghanistan special operations, wants America's Syrian Kurdish fighter allies to be able to seek asylum in the United States.
Waltz, of St. Augustine Beach, and Democratic U.S. Rep. Jason Crow of Colorado Wednesday jointly sponsored a bill seeking to extend the Special Immigrant Visa program to Syrian Kurdish fighters who assisted in counter-ISIS operations in Syria, and who now are on the run after President Donald Trump pulled American forces and gave Turkey the green light to invade Kurdish areas in Syria.
House Resolution 4873, the Syrian Partner Protection Act, would extend the Special Immigrant Visa program to Syrian Kurdish fighters who assisted in counter-ISIS operations. The bill is cosponsored by Republican U.S. Rep. Don Bacon of Maine and Democratic U.S. Reps. Earl Blumenauer of Oregon, Jim Langevin of Rhode Island, and Seth Moulton of Massachusetts.
The bill mirrors similar programs enacted during the President George W. Bush Administration for Iraqi and Afghan translators, interpreters, soldiers, advisors and other workers whose lives were threatened because of their work in support of the U.S. mission.
Waltz has been a strong supporter of Trump but broke with him on the Syrian issue, expressing strong objections to the U.S. withdrawal. However, neither he nor Crow, who led a letter of 55 Democratic members of Congress condemning the withdrawal, mentioned the President's decision in news releases issued by their offices about HR 4873.
"The Syrian Kurds have stood side by side with the United States in the fight against ISIS," Waltz stated in his news release. "As a special forces officer, working with allies and fostering those relationships was critical to mission success. Our Kurdish allies put their lives and the lives of their families on the line, risking retaliation, to help us fight terrorism. They deserve our country's gratitude."
Waltz worked closely with many local Afghans during his service in the War on Terror. Years later, Waltz's Afghan interpreter was followed from a U.S. military base to his home. Terrorists dragged him and his family members outside their house and beheaded them for working with U.S. forces.
"The American handshake needs to mean something. This bill is about the promise we made to our partners, in this case, the men and women of the Syrian Democratic Forces, who have been our primary ally on the ground in the fight against ISIS," Crow, a former Army Ranger, stated. "As a former combat soldier, I know firsthand that the bedrock of our alliances are built on trust. The decision to leave Syria undermines the commitment we made to our Kurdish allies and the belief that we are a resolute ally. We must protect the friends who protected us."
One of the cosponsors, Langevin, laid into the administration's to withdraw.
"America cannot be known as a country that breaks its promises or abandons its allies," Langevin stated in Crow's news release. "Syrian Kurds have been important partners in our operations against ISIS, and it's outrageous that the Trump Administration has abandoned them in this fight."