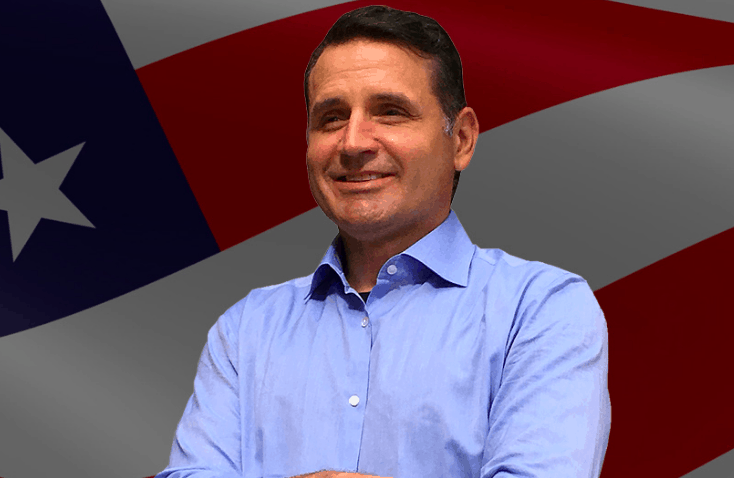 Sarasota attorney ran for the same seat in 2018.
Sarasota attorney Jason Miller launched another run for office in House District 72. But this time he's jumping in after two other Republican candidates already raised substantial amounts in the race.
"This is the place I grew up and where I was raised," Miller said. "I'm raising my family here. Now I want to represent this community and take my voice to Tallahassee."
Miller, who previously worked in the State Attorney's Office in the 12th Judicial Circuit, also ran in 2018. Then, he lost in the GOP primary to former state Rep. Ray Pilon, who went on to lose to Democratic incumbent state Rep. Margaret Good.
But this year, District 72 is an open seat, with Good electing to run instead for Congress.
The longtime battleground has become one of the hottest districts in the state of Florida. Miller jumps in after Sarasota County Charter Review Board Member Donna Barcomb and Naval Reservist Fiona McFarland, who each have raised substantial amount for the contest.
"We've been laser-focused on executing our campaign plans a meeting monthly goals,," Barcomb said. "Nothing changes."
"I welcome Jason to the race and applaud anyone who feels inclined to serve," said McFarland. "Florida only moved forward by people taking an active role in its leadership and its future."
McFarland through September raised $123,048 while Barcomb raised $68,990.
Miller said he's spoken to both candidates and respects both. But he also feels he's a solid representative for the community in which he has lived since he was three years old.
"We are running for captain of the same team," Miller said of Republican opponents. "I'm the best bet to win in November, and to make water an issue. I've lived these issues. I know the ins and outs of things."
Right now, Democrat Drake Buckman, also a Sarasota attorney, has filed as well. While the district went to President Donald Trump in 2016, Good won the district in a special election and general election in 2018.
As a lifeguard on Siesta Beach, he saw impacts of red tide on the region decades ago. That made it all the more important to him when he saw a record outbreak strike the region in 2018.
He also understands needs in the justice system from his days as a prosecutor and now as chief litigator at the law firm Najmy Thompson.
Miller said a number of supporters pledged their support to him already, and he expects to wage a competitive race.
And he's run before. Both from campaigning and studying returns after his last election, Miller believes he's got the most comprehensive understanding what it takes to run in District 72.