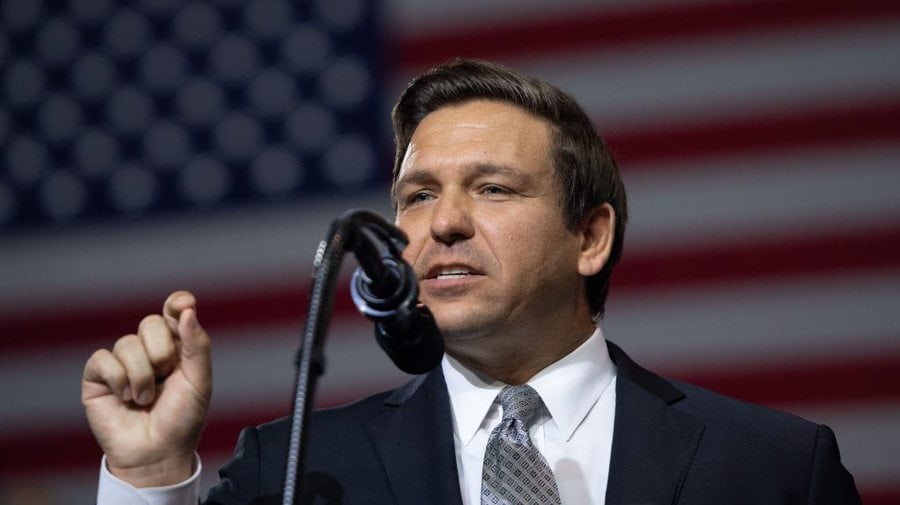 DeSantis has little patience for that line of questioning.
An agitated Gov. Ron DeSantis made it clear on Friday that he was sick and tired of talking about intraparty Florida GOP drama.
Florida Politics reported this week that GOP leaders, some on the record, were calling for ouster of the Governor's handpicked Executive Director Peter O'Rourke.
Critics say DeSantis and O'Rourke are hijacking the party, sidestepping party chair Joe Gruters, who is O'Rourke's nominal superior on the org chart.
DeSantis did not appreciate that read, he made clear in a Jacksonville media avail.
"All I can tell you (is) I'm sick of this stupid scuttlebutt," DeSantis said. "I don't care what these people … anonymous Republican people? Who the hell is that? Nothing says courage like 'anonymous Republican official.' It's ridiculous," DeSantis said.
"All I know is people said 'they don't have a speaker,' " DeSantis said, referring to the Statesman's Dinner on Dec. 7. "The President told me a month ago he was going to speak. We're just trying to figure out a date."
Calling it a "bunch of hooey," DeSantis said he didn't want to address it anymore.
DeSantis had closed out this week's AP Day by announcing that President Donald Trump would speak.
Whether the drama over Peter O'Rourke and his purported takeover of the party quells by next month is anyone's guess.
Gruters was terse in comments to Florida Politics' Jacob Ogles Friday: "The Governor gets credit for locking down the date," Gruters said.
As POLITICO Florida reported, O'Rourke has overseen an "internal probe" of the party, conducted by a security correspondent for Marvel, whose Ike Perlmutter is a big backer of the Governor.