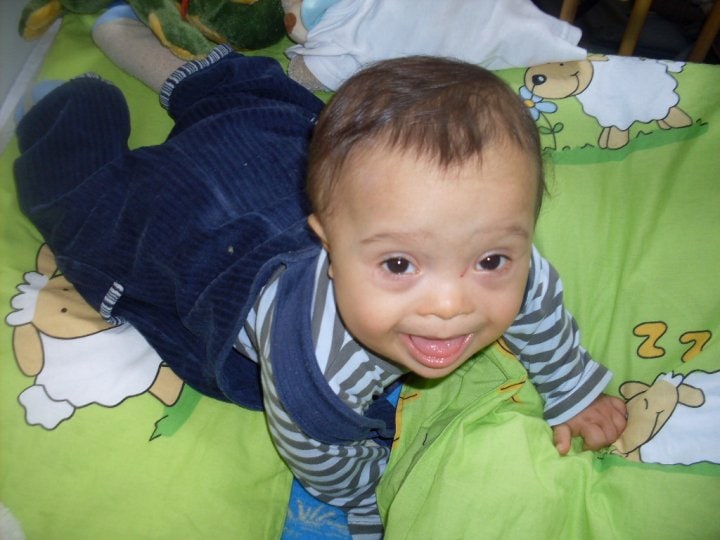 Majority of mothers who learn of condition terminate pregnancies.
Experts say the vast majority of expectant mothers who learn a child may be born with Down syndrome abort the pregnancies. State Sen. Joe Gruters wants that to stop.
"To me, it's unacceptable that we allow it to happen," the Sarasota Republican said.
Gruters has now filed the Down Syndrome Nondiscrimination Act (SB 734), which would outlaw elective procedures based on genetic testing for the trait.
Limiting abortions based on disabilities has been a priority for groups like RollExit. The case against aborting over Down syndrome diagnoses has convinced five other states — Indiana, Ohio, North Dakota, Louisiana and Kentucky — to pass restrictions there.
"I got into politics because of the life issue," Gruters said. "It's always been extremely important to me."
It's why a "pain-capable" bill was the first piece of legislation Gruters filed after being elected to the Florida House in 2016. He filed the same bill last Session as a Senator.
Notably, Senate President Bill Galvano just this week voiced support for a parental consent requirement on abortions, but said he did not believe pain-capable or heartbeat bills would find any traction in the Senate.
Gruters, as it happens, is changing strategy on the issue this year. He hopes focusing on a narrow issue like saving unborn children with Down syndrome will have a greater chance of passage.
The number of children born with Down syndrome has decreased significantly in recent years, but that's because of abortions.
A University of South Carolina study shows that between 1995 and 2011, 67 percent of mothers learning a child would be born with Down Syndrome chose to terminate a pregnancy.
A European Concerted Action study, which relied more on data from countries in Europe, suggests the number there may be as high as 92 percent, according to the Lozier Institute.
Gruters said discounting the life and potential of a child with this disability shouldn't be acceptable in Florida.
"Many children with the syndrome, including in this community, live full and productive lives and become valuable members of any community," Gruters said. "This genetic issue should not result in an elective abortion."