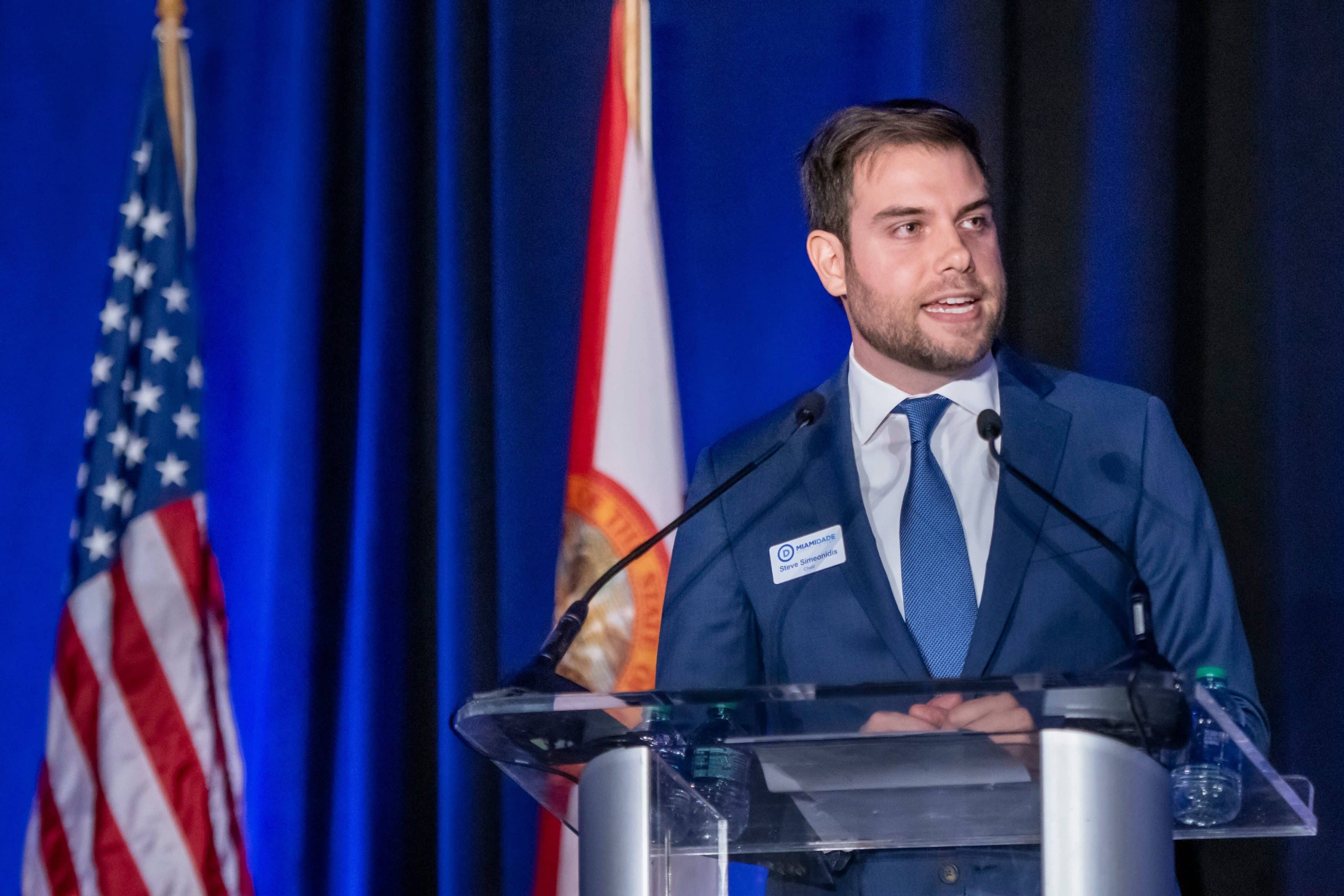 The party says it set records for both attendance and money raised at event.
The Miami-Dade Democratic Party raised a record-setting $360,000 at its annual Blue Gala this past weekend, according to a press release.
"This year's gala not only raised more funds than ever, but included more people than ever," said Matt Haggman, who chaired the event. "That's critically important.
"After all, it's on us. But, to achieve success in the upcoming election, it will require all of us."
More than 550 people attended the Saturday night event at the Miami Beach Convention Center. U.S. Rep. Hakeem Jeffries of New York served as the keynote speaker for the event.
But a plethora of South Florida politicians were present.
Agriculture Commissioner Nikki Fried served as the night's featured speaker. U.S. Reps. Debbie Mucarsel-Powell of Florida's 26th Congressional District and Donna Shalala of District 27 also addressed the crowd Saturday night.
In 2018, Haggman was among the candidates who competed against Shalala for the Democratic nomination in CD 27. He also previously served as program director at the Knight Foundation.
"We are facing the most important presidential election of our lives, and Miami-Dade is the biggest county in the biggest swing state in the country" Haggman added. "It's on us to take hold of our country's future.
"On this night, so many did. We are extremely thankful to each person who contributed."
Haggman is correct that Miami-Dade County will likely play a pivotal role in 2020.
The district is kind to Democrats. While several Democratic candidates struggled in Florida in 2018 — during what was otherwise a "blue wave" in the country overall — Mucarsel-Powell and Shalala both picked off House seats within the county that were previously red. It's likely Democrats will top the region again in 2020.
But while Miami-Dade remained blue in 2018, an analysis by MCI Maps shows huge drops in support from 2016 to 2018.
Specifically, the analysis compared support for 2016 Democratic presidential candidate Hillary Clinton to 2018 gubernatorial candidates Andrew Gillum and then-U.S. Sen. Bill Nelson. Clinton's margin over 2016 Republican candidate Donald Trump was much larger than the margins secured by Gillum and Nelson.
The two both went on to lose in a tight recount, in part due to that drop in Democrats' lead over Republicans within the county.
Whether the party can reverse those trends — and help Democrats revert its edge in the county to 2016 levels — could go a long way in deciding Trump's fate in the state.
Steve Simeonidis, who leads the Miami-Dade Democratic Party, says Saturday's event will go a long way in making that happen and praised Haggman for chairing the gala.
"We are at a pivotal moment in our country's history and Miami-Dade is the key to restoring dignity and the rule of law to the White House," Simeonidis said.
"Matt brought exactly the level of energy and commitment needed in this moment. The Party is incredibly grateful for his effort and the results it earned."
Among the list of attendees Saturday were state Sen. Jason Pizzo, state Rep. Cindy Polo and several candidates for Miami-Dade County Mayor including Daniella Levine Cava, Jean Monestime and Alex Penelas.