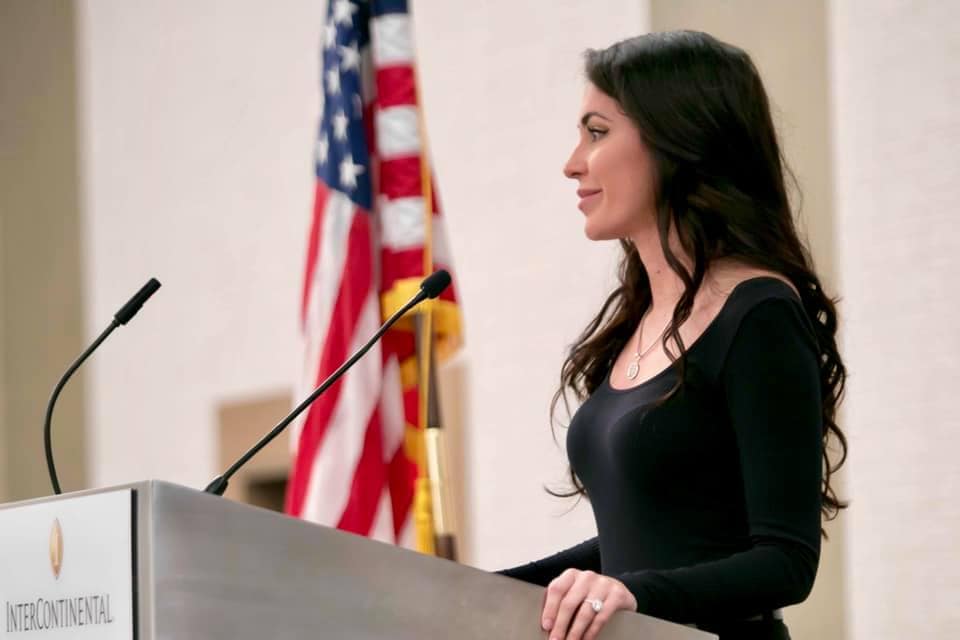 Six Republicans are running for the nomination.
Congressman Matt Gaetz is endorsing Congressional District 13 candidate Anna Paulina Luna.
Gaetz represents Florida's 1st Congressional District and has emerged as a national voice supporting President Donald Trump as House Democrats forge ahead with impeachment proceedings.
Gaetz led a group of Republican members of Congress late last month into the building where impeachment interviews were being conducted in a secure room to demand the proceedings be transparent and open to all members of Congress. While decried by Democrats, the move was heralded by conservatives fed up with impeachment.
"Every day, I work to represent my constituents, advance our shared Conservative values and support and protect our President, Donald J. Trump, from the constant vicious and false attacks from the liberals in Congress," Gaetz said. "As we move forward we must grow our community of Conservative leaders as we build a coalition to Keep America Great. I know that Anna Paulina Luna is a woman of action, someone who can be counted on to support the President, and someone who will stand up for our Country. I am proud to endorse her candidacy for Congress."
Luna is running in a crowded six-way primary to win the Republican nomination to take on incumbent Charlie Crist. Also running are former U.S. Sen. Lisa Murkowski staffer Amanda Makki, former lawyer Sheila Griffin, former Republican National Convention executive Matt Becker, Clearwater business owner and self-proclaimed political outsider Sharon Barry Newby and perennial candidate George Buck.
Luna has raised only about $55,000 so far in her bid, but she didn't enter the race until mid-September. She enters the race as a strong conservative candidate touting an American dream kind of story overcoming adversity and her service in the U.S. Air Force.
"Congressman Matt Gaetz is a visible, committed and outspoken leader in the fight for the heart of our constitutional republic. He leads with both words and actions and I am honored to receive his endorsement," Luna said. "President Trump promised to Make America Great Again and I promise to work alongside patriots like Congressman Matt Gaetz to Keep America Great!"