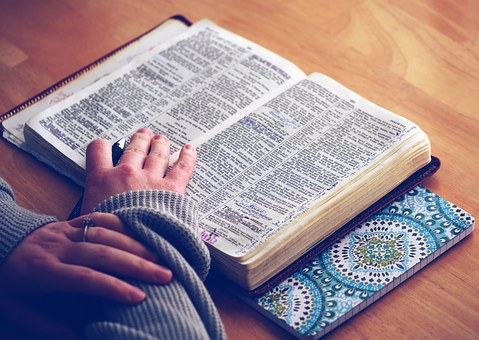 Finding that many qualified teachers willing to leave their personal bias at the classroom door could be difficult.
It should be clear by now that some lawmakers in the Florida Legislature won't stop until they can get the Bible into the public high school curriculum. As Florida Politics and other sites have reported, bills are moving through the House and Senate committees to require an elective course in Bible study.
Oh, supporters take great pains to say that the course won't focus on one faith. It would be, as Sen. Dennis Baxley said, "an objective study of religion."
Uh-huh.
The "objective study" would include a study of Hebrew Scriptures and the Old Testament, the New Testament, and all of the above.
An "objective" study could indeed be interesting and challenging for interested students, but why am I skeptical about the objectivity part of the equation?
Start with the fact that there are about 1,500 public high schools in Florida. I think we can agree that faith is a deeply personal matter, so finding that many qualified teachers willing to leave their personal bias at the classroom door could be difficult.
Would the state give cash-strapped schools a way to pay for these extra instructors, or would it be another unfunded mandate?
Oh, and there's the fact that the Old Testament is kind of raunchy in many places. How much classroom time would be spent on the story of David and Bathsheba, for instance? Or Lot's daughters? Look it up, campers.
Don't even get me started on the book of Leviticus, which is overflowing with rules designed to keep religious leaders of the day in the chips and women under their thumbs.
If you're going to teach objectively, you gotta include those parts.
Yes, I'm fascinated by Bible history. And it should be taught in places like, oh, churches. Or in private religious schools, for which public money in the form of tuition vouchers is available. Or in college. 
Who would design these courses? That kind of matters because would a student get marked down for believing in the Big Bang Theory? Did Adam and Eve populate the whole world? Where did their three sons find wives? How did the wives get there in the first place?
OK, this is getting weird, and that's before the part about a talking snake.
That's why I want formal religion studies kept out of public schools. I just don't trust lawmakers to design an objective course or find enough qualified instructors.
But Florida keeps trying, this time under the guise of objectivity. If people are cynical about this, it's because Tallahassee has earned our mistrust.
Sure, the course — for now, anyway — would be an elective, but would it always stay that way? There's that whole trust thing again.
I have a better idea. Elect not to force something into public schools that shouldn't be there.