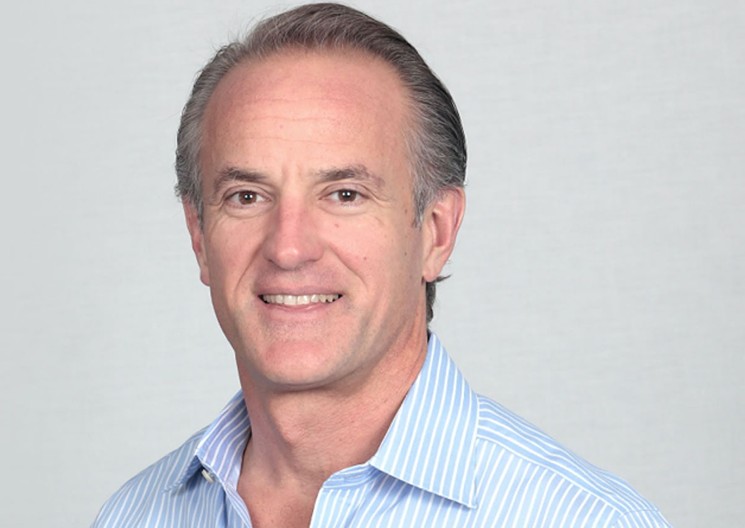 Arriola faced a trio of challengers as he looked to defend his seat.
Group V Commissioner Ricky Arriola is headed to a runoff election to defend his seat, as he fell short surpassing 50 percent support Tuesday night.
Arriola, who chairs the Finance Committee, was well atop the field in fundraising, bringing in more than $220,000. He garnered 45 percent of the vote Tuesday.
That means a Nov. 19 runoff election will see Arriola compete against first-time candidate Raquel Pacheco, who has a public relations background. She owns and manages the RDP Agency LLC, which helps with language translation.
Pacheco secured 24 percent of the vote Tuesday night, edging real estate broker Stephen Cohen, who earned 23 percent.
Cohen was was by far the best fundraiser among the challengers, who were all first-time candidates. At more than $86,000 raised, Cohen brought in more than nine times what the other first-timers have earned. During the campaign, he called Arriola "out of touch with the residents" of Miami Beach.
Jonathan Welsh ended the night with just over 7 percent support, finishing fourth. He has a communications background and earned a Bachelor's Degree in Political Science and Public Relations from the University of Miami.
Voters also decided on a half dozen ballot initiatives in addition to voting on three commission seats Tuesday night.
Miami Beach residents approved a pair of those measures. Referendum 3 garnered 74 percent support. That measure alters the Commission's procedure in the event of a vacancy. Currently, someone is appointed to fill an open seat, but the referendum would allow commissioners to also consider scheduling an election.
Voters also approved a referendum declaring a new park constructed near the Convention Center to be named "Pride Park." That passed with 59 percent support.
But all four remaining measures failed.
Referendum 1 would have changed the time the Mayor is allowed to stay in office. Currently, the Miami Beach Mayor serves two-year terms, and is limited to three terms.
The referendum would have allowed for the Mayor to serve a four-year term, rather than just two years. Mayors would be limited to two four-year terms. But 54 percent of voters rejected the change.
The second ballot item would have given the Mayor and commissioners a drastic pay bump.
Commissioners currently earn $6,000 annually, while the Mayor earns $10,000. Those numbers were set in 1966. The measure would've moved those numbers to $45,381 for commissioners and $75,636 for the Mayor starting in 2021. Those figures are the 1966 numbers adjusted for increases in cost of living over the decades.
That effort failed by a 56 to 44 percent margin.
The remaining two items would have affected floor area inside certain building within Miami Beach, but neither earned sufficient support.