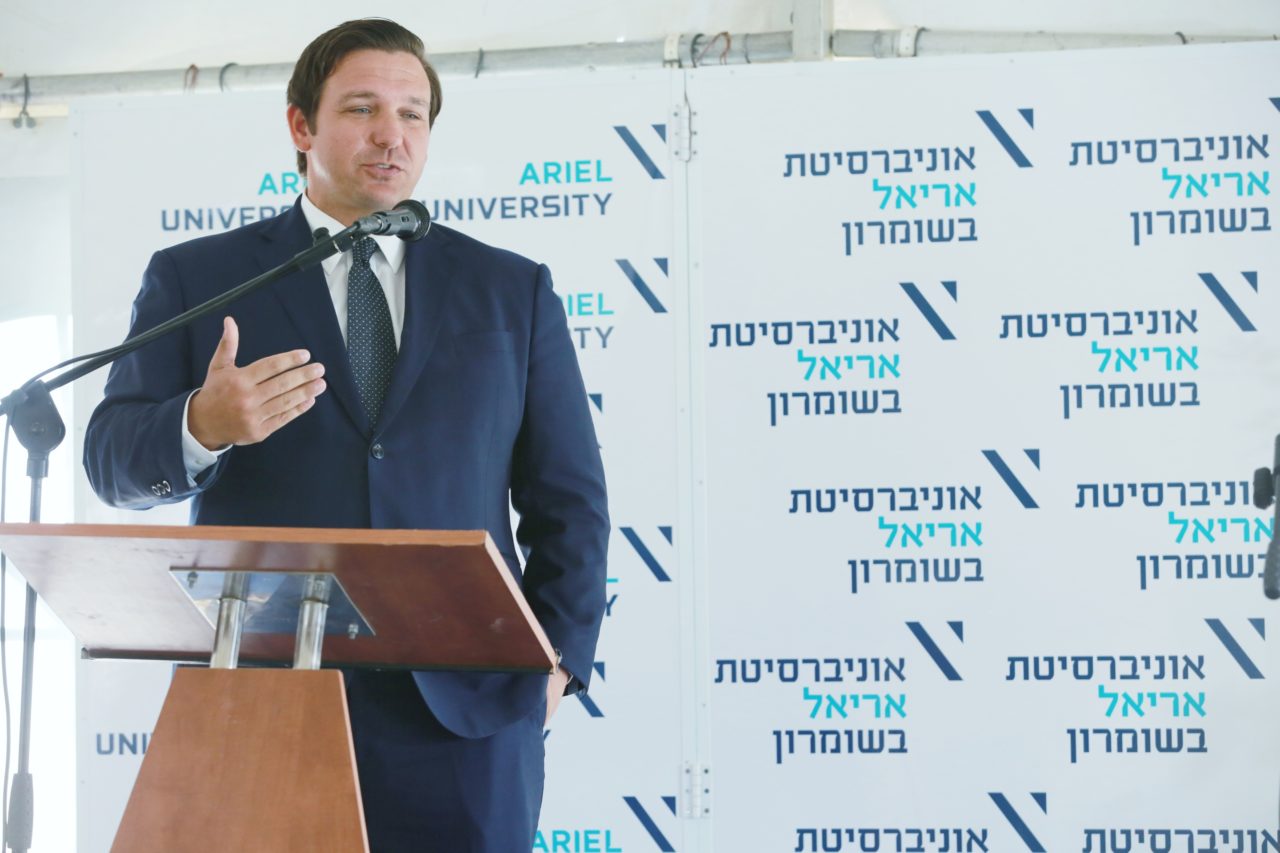 Megadonors ponied up.
Gov. Ron DeSantis, a baseball player at Yale, established himself as "Mr. October," with his best fundraising in the month since his campaign last year.
The Governor's Friends of Ron DeSantis political committee raised nearly $835,000 in October off of 134 individual contributions.
All told, the account has $3,322,000 on hand.
Notable contributors include Richard Uihlein, described by POLITICO as "the biggest Republican megadonor you've never heard of."
Uihelin, who donates across the country to "move the debate," gave the Governor's committee $200,000.
Cherna Moskowitz, noted by Haaretz as one of the major players in Jerusalem, donated $100,000.
Moskowitz, according to her LinkedIn profile, "serves as president of the Irving I. Moskowitz Foundation and is on the board of Nefesh B'Nefesh, The Ariel University Center, ZOA, JINSA and Bar Ilan University, and Hesder Yeshiva of Sderot."
More from Ha'aretz: "The Moskowitz family has donated millions to a string of Israeli causes, including the Weizmann Institute and Ariel University in the West Bank. They are also the financial powerhouse behind Ateret Cohanim, the fast-expanding East Jerusalem yeshiva, and have funded building projects throughout East Jerusalem, including the Muslim Quarter of the Old City, Silwan and Ras al-Amud."
During the Enterprise Florida trade delegation trip to Israel this year, DeSantis made a stopover at Ariel University, the first visit by an American Governor to the university.
The Ariel visit was one laden with significance, especially if DeSantis harbors Presidential ambitions.
Dr. Miriam and Sheldon Adelson were at that event, with Dr. Adelson calling DeSantis a "warrior."
Beyond these big donations, the DeSantis committee received a swath of donations from optometrists and optometrist political committees throughout the state.
However, the most eye-popping donations in October were from the kinds of names that show DeSantis' political future may take him back to Washington, in one capacity or another.