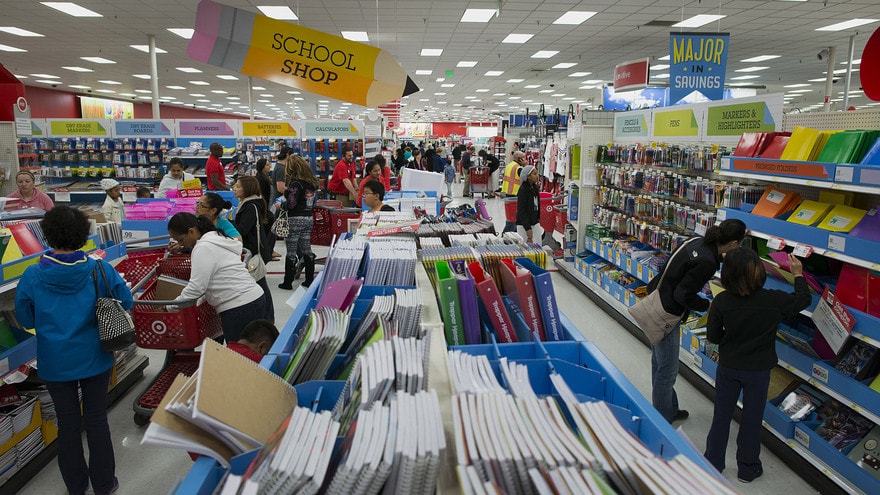 Perry wants to double the length of Florida's annual back-to-school tax holiday
One state lawmaker wants to double the length of Florida's annual back-to-school tax holiday to 10 days in 2020.
Gainesville Republican Sen. Keith Perry's proposed holiday (SB 542) would run from Friday, July 31 through Sunday, Aug. 9 next year before the earliest classes begin on Aug. 10.
Perry says the change could help double the $36 million Florida families saved on clothing, school supplies and computers during this year's holiday.
In past years, lawmakers have tussled over the length of the holiday, which trades state revenue for increased sales and customer savings. Budget negotiations have gone in favor of a shortened holiday of one weekend between 2016 and 2018, and items like personal computers have been added or removed.
"Everybody has their hand out asking for a cut," Perry said. "It matters how much we can save for Florida families."
The Senate Commerce and Tourism Committee approved the bill in a Tuesday meeting. It next goes to the Finance and Tax and Appropriations.
"Some people ask, 'How much is this going to cost the state?'" Perry told the committee. "I'd just like to reframe that to 'How much does this save families in the state of Florida?'"
The 2020 back-to-school tax holiday would be the longest since the last 10-day holiday in 2015. From 2016 to 2018, the holiday ran the Friday through Sunday before classes began.
Monday and Tuesday were added to this year's holiday, which ran from Aug. 2-6.
The committee's top Democrat, Orlando Sen. Victor Torres, suggested that the bill should require businesses to confirm that customers are Florida residents before providing the tax break so tourists and people from out of state don't benefit from the holiday.
Perry remained open to an amendment to restrict the exemptions to Floridians, but Orlando Democrat Sen. Linda Stewart pushed back on Torres' proposal.
"We do get a lot of Georgia, Florida people coming on the day that the tax exemption is available, but what it ends up doing is providing us with like three times as much income because they're paying here in Florida.
Like this year's tax holiday, eligible items would include clothing and bags under $60, school supplies under $15, and computers and related accessories under $1,000. The state sales tax is 6%.
Businesses that generate less than 5% of their revenue from applicable items can opt out of the tax exemption.
The committee also approved a bill (SB 524) by committee Chair and Sarasota Sen. Joe Gruters expanding the hurricane supplies tax exemption from seven days to 18.
Gruters said he intends to continue advancing the tax holiday proposals as separate bills before they are ultimately combined in a tax package.
"As people are coming and talking of various tax things, I'm going to try to run some of these items as individual bills rather than having all be one bill," Gruters, who also is chairman of the Republican Party of Florida, said after the meeting. "We'll have a lot of different tax bills, but the final determination of who runs the tax package … we'll have to wait until later on and see what transpires."
During the 2019 Legislative Session, lawmakers compromised on a $121 million tax package that included a seven-day tax holiday ahead of the hurricane season and a five-day school tax holiday.
The package also reduced a sales tax on commercial leases from 5.7 percent to 5.5 percent and directed local governments to include charter schools when asking voters to use property tax dollars for public education.
___
The News Service of Florida contributed to this post.